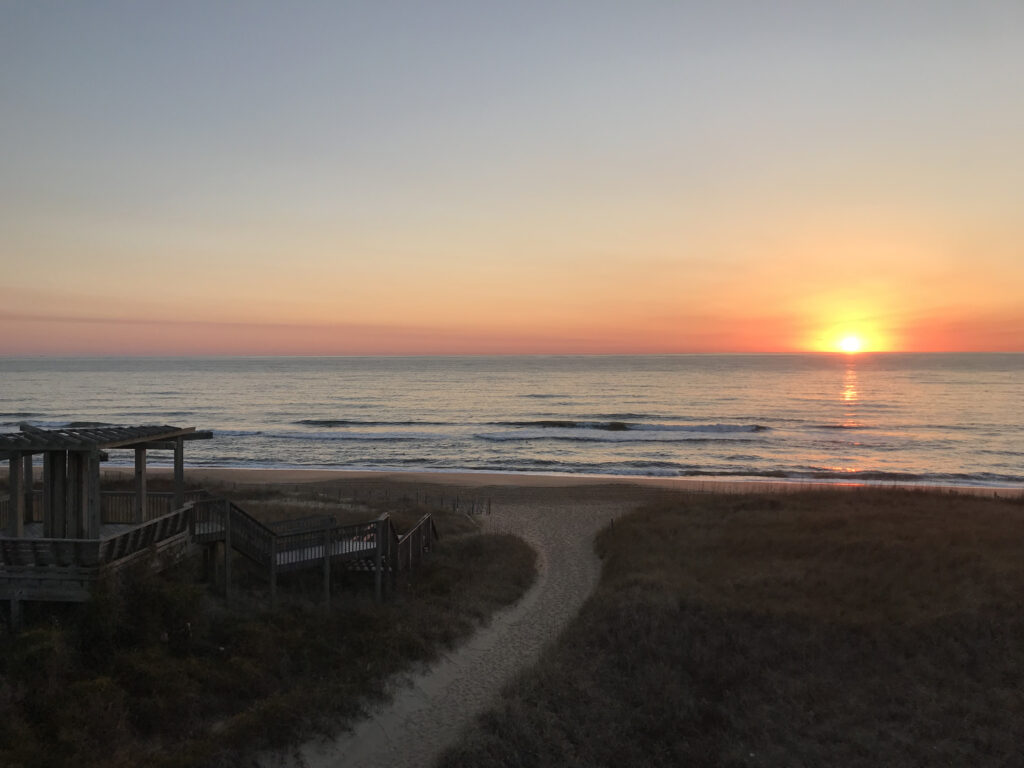 Remember, not too many months ago, the crashing sound of waves on the beach, the feel of sand between your toes, and the sight of seagulls and kites in the sky? All of this created the most peaceful getaway to be found.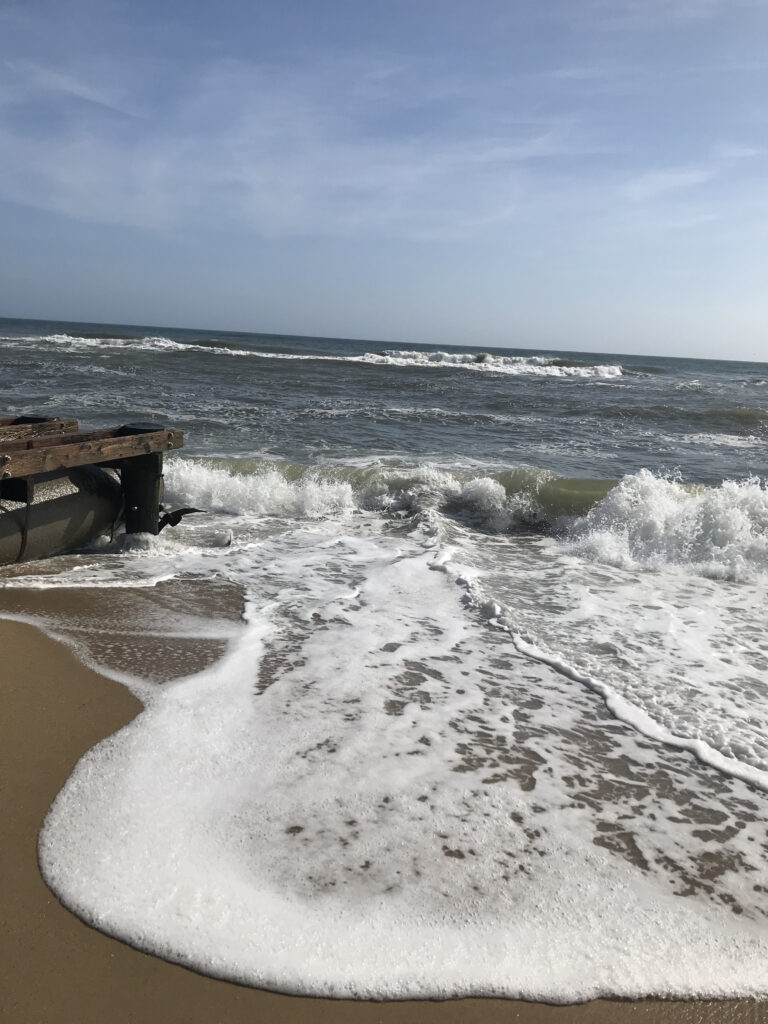 Good news for all of us. The Outer Banks (lovingly called "OBX) is opening for tourists on May 16, so it's time to grab your sand buckets, swimsuits, those artsy kites, and head to the shore.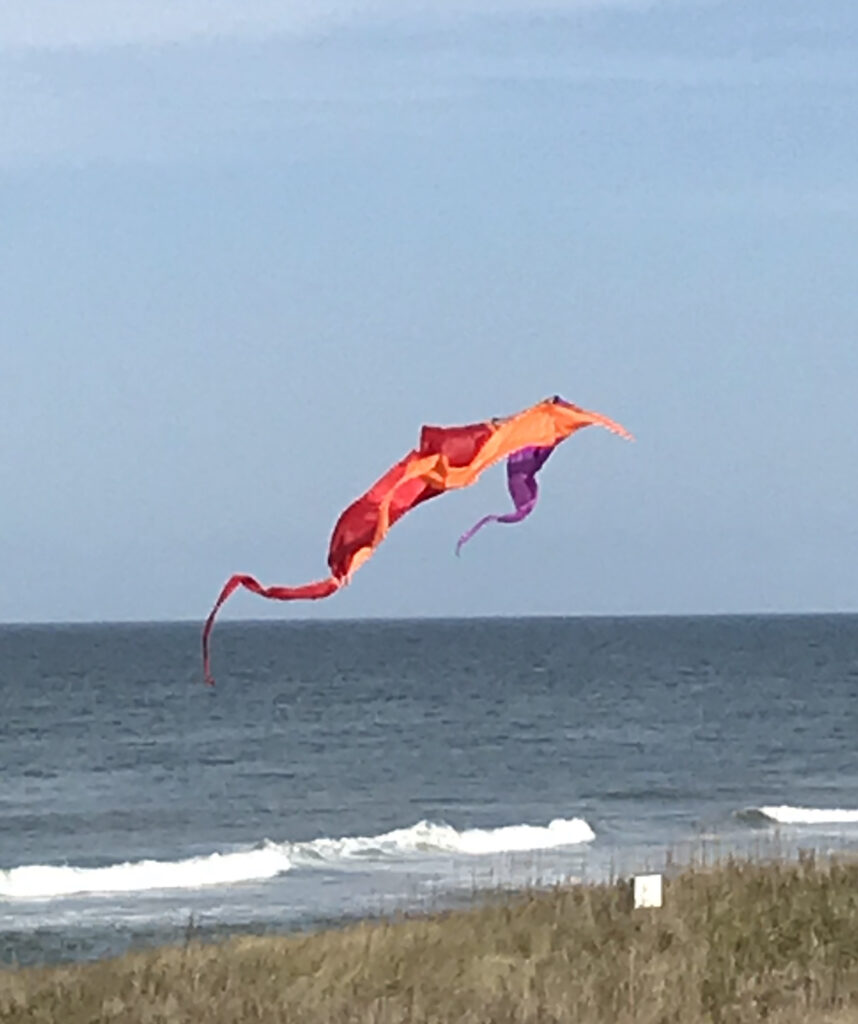 Of course, we all need to feel safe which is part of the beauty of a trip to the Outer Banks. One of the main attractions on the Outer Banks is the long stretch of sand and the feeling of isolation at the shore. Cape Hatteras National Seashore has over 70 miles of seashore that stretches from the northernmost place of Bodie Island to the southernmost location of Ocracoke Island. Bridges and ferries connect these islands to make them easily accessible for exploring all of that seashore. This stretch of beach area is the largest stretch of undeveloped beaches on the East Coast.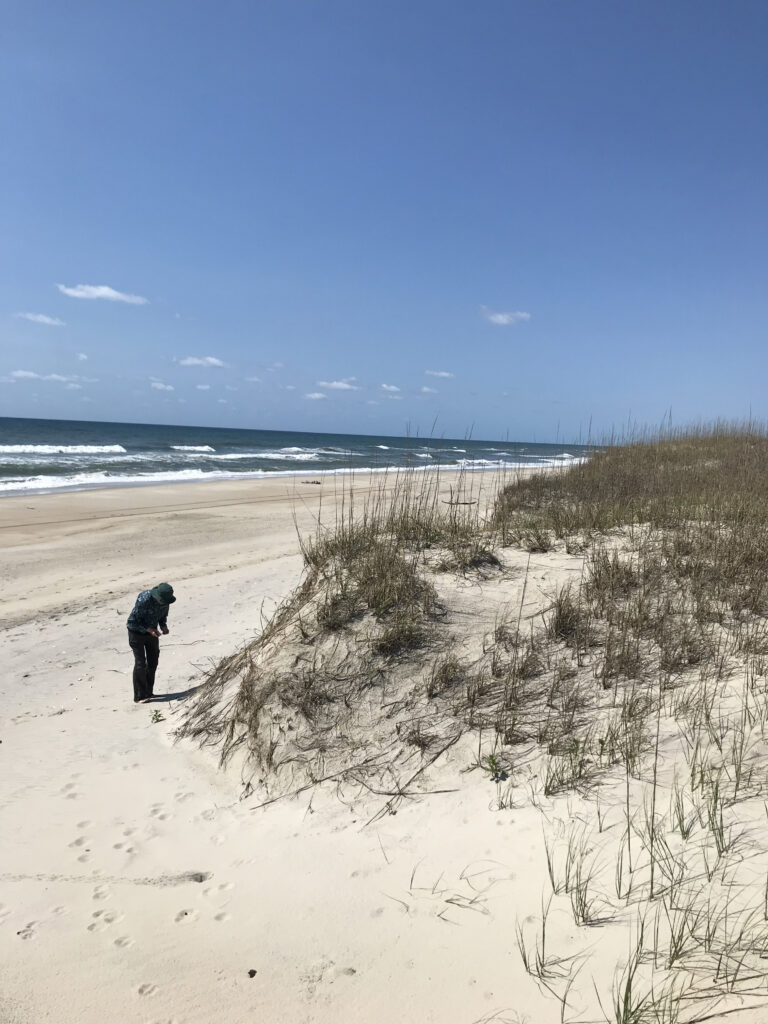 During my visit last year, I was so surprised by the lack of chain hotels. Instead, to my delight, I found huge vacation homes, something that I had not experienced as a West Coast beach traveler. Interesting, too, was that while a lot of these homes that could accommodate 10-12 people were right on the sand, they also each had their own swimming pool. As a mother and grandmother, I know nothing is more fun for children than time in the water. It gives them a chance to play, and for parents, sunshine and water wears them out which means free time for the parents while the little ones rest.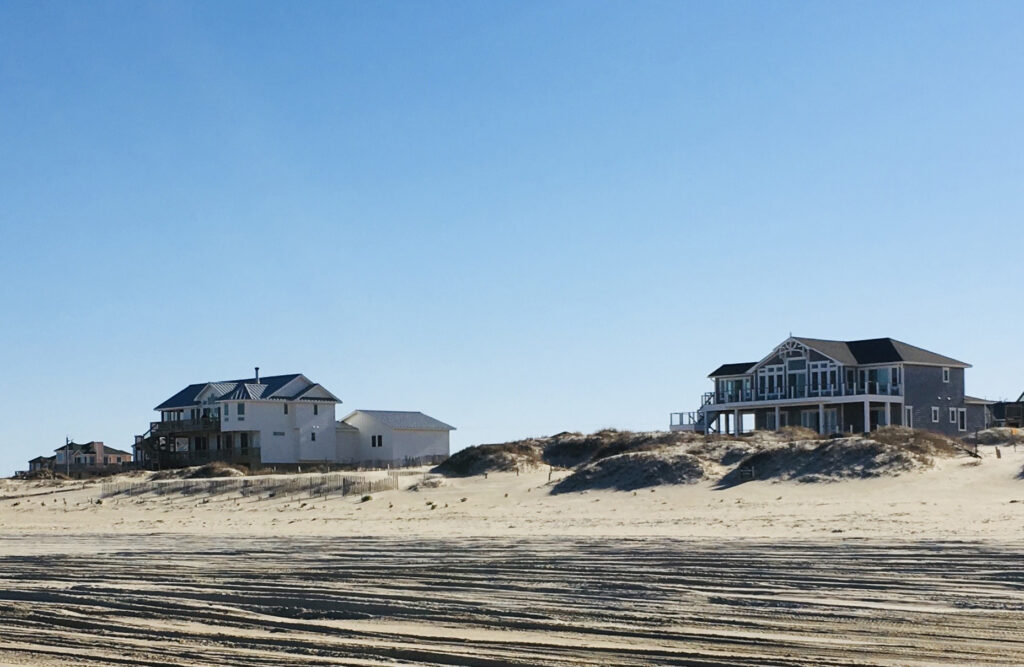 The Outer Banks is home to some wonderful restaurants. Since we don't know at what time restaurants will reopen and if you would prefer to grab to-go food, you have lots of choices. Some of the ones I experienced on my trip were Red Sky Cafe in Duck, The Village Table & Tavern in Duck, The Paper Canoe in Duck, and Avenue Waterfront Grille in Mateo. At Red Sky Café, owner Wes Stepp will create dishes for you and has expertise with seafood charcuteries. At The Village Table & Tavern, I enjoyed a beautifully prepared crab cake sandwich with a side of fried pickles. Be sure to order the pecan chicken bites at Avenue Waterfront Grille. They are amazing. The Paper Canoe has fresh and perfectly prepared seafood, including scallops. If you are wanting a great variety of to-go food for a picnic or just to enjoy in your vacation home's family room, call Trio Restaurant & Market. They have a very extensive list of cheeses and anything else you could want for a perfect board of meats, pate's, olives, and breads.
Another great option is a service called "Chefs on Call." Chef Wes Stepp will be your personal chef for the evening where he will cook, serve, and clean up a delicious meal. His specialties range from Southern comfort, Pacific Rim, and Asian with plenty of fresh seafood and vegetables. Call 252-261-8646 to reach Chefs on Call.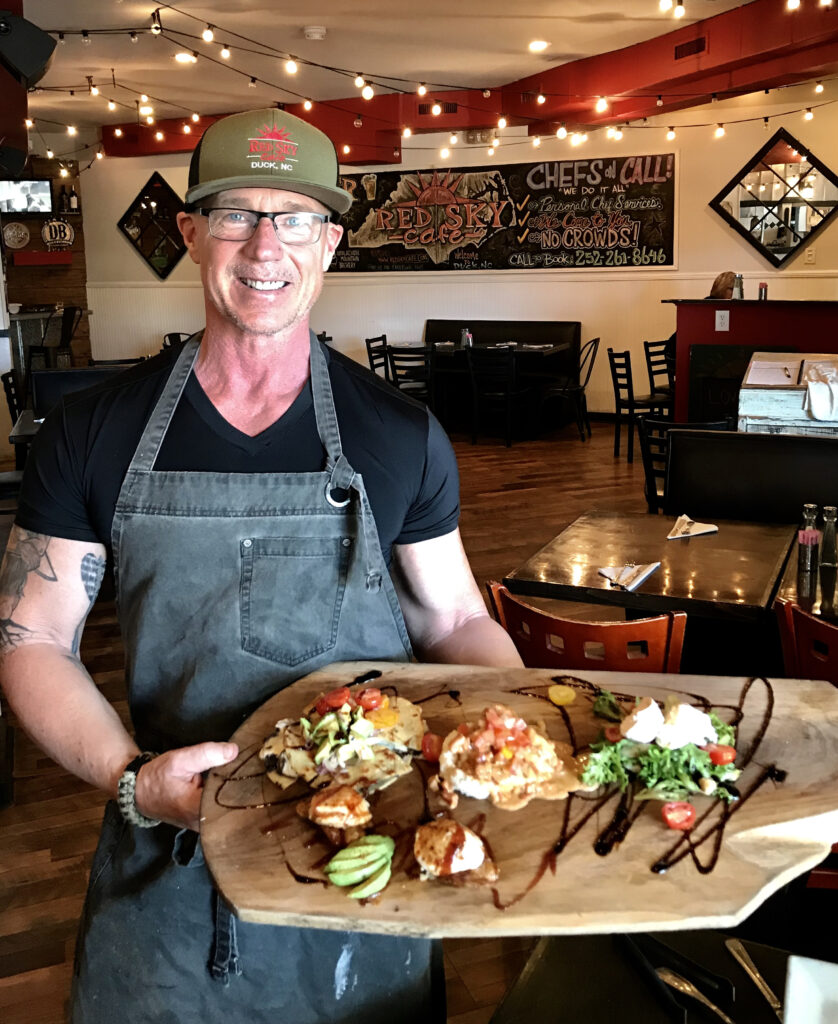 If a vacation home isn't on your agenda, there is also camping on Nags Head, Buxton, Frisco, and Ocracoke. Be sure to look at this website for updates at National Park Service Campgrounds.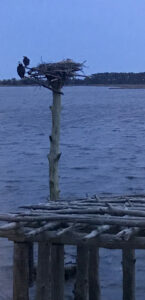 Five species of Sea turtles nest May through September on the Cape Hatteras National Seashore, a delight for all the family to see. These turtles range in size from 70 pounds up to 2,000 pounds.
In addition, this area is home to over 400 species of birds. On the trip last year, I spotted an eagle's nest and pair taking care of their young.
And then there are the "Banker" horses of Ocracoke believed to have possibly been in the area since a shipwreck in 1585. There is speculation that these horses were originally Spanish mustangs and unloaded from a ship that ran aground.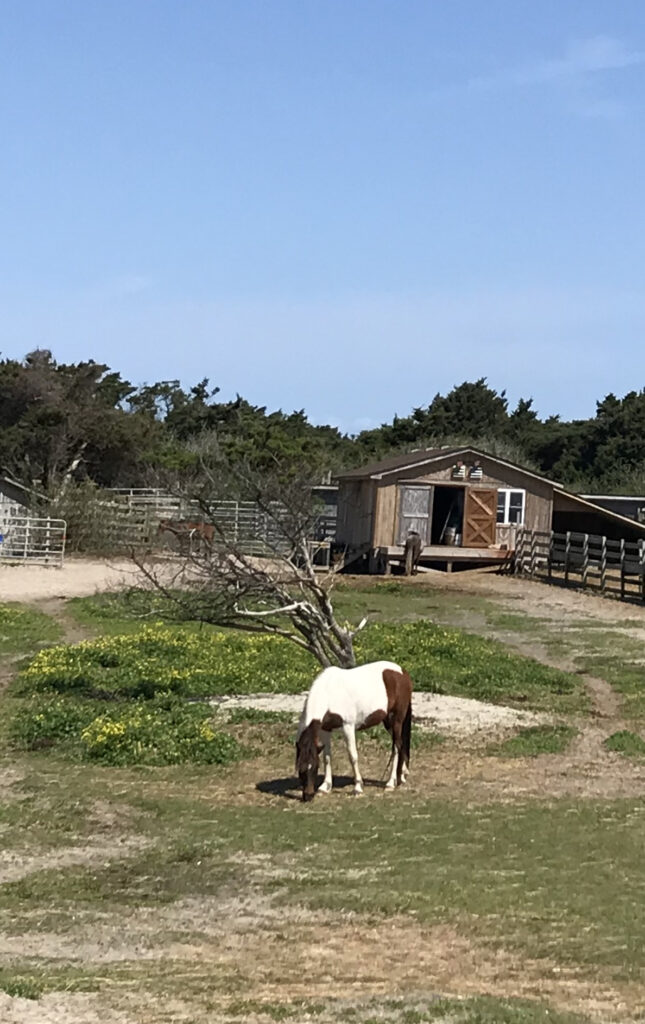 Once you have had the opportunity to visit the Outer Banks, you will agree with Southern Living Magazine and its choice to name the OBX as one of the Top Ten Scenic Drives. Go and enjoy the peacefulness and serenity that can only be found on the Outer Banks.