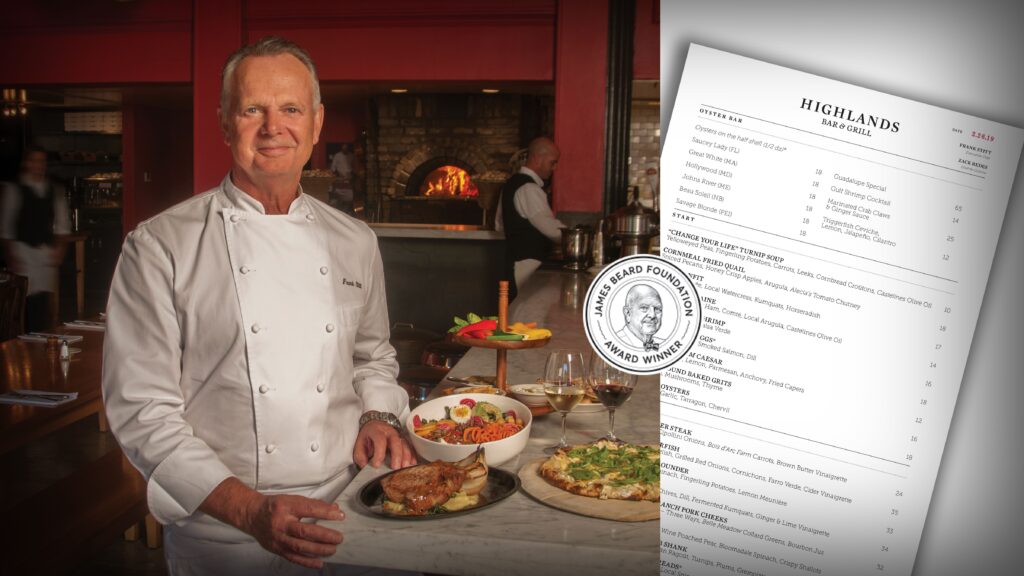 Birmingham, fondly called "The Magic City" is magical for several reasons. It first got its nickname because within five miles, coal, iron ore, and limestone—all the ingredients to make steel–could be found. Birmingham's location is at the intersection of the North-South railroad and the East-West railroad in an area that used to be called Jones' Junction. After the Civil War, Northern officers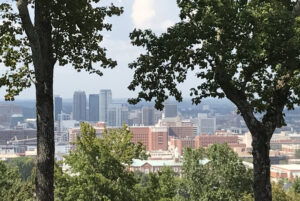 realized the importance of all of this coming together and encouraged iron and steel companies to invest. A town of about 100 people grew up from cornfields to become a town of 200,000 in about 15 years.
But, that isn't the only reason it is "The Magic City." A stay in Birmingham led me to conclude that the food may be the second reason. On a recent webinar, host Vickie Ashford-Thompson, director of Marketing and Communications for the Greater Birmingham Convention and Visitor's Bureau, and her husband, Dwayne Thompson, owner and maker of Big Daddy Sauces, shared some of the reasons food is so delicious in Birmingham.
Let's talk about the food.
You will find plenty of soul food in Birmingham. What is soul food? Soul food is cooking from the soul. The soul is what makes the dish. One of the regional menu items you will find with soul food is called "meat and three." When you order, you select one meat, two veggies, and a dessert or three veggies with your meat. These veggies are real veggies, not just French fries and come from nearby fields.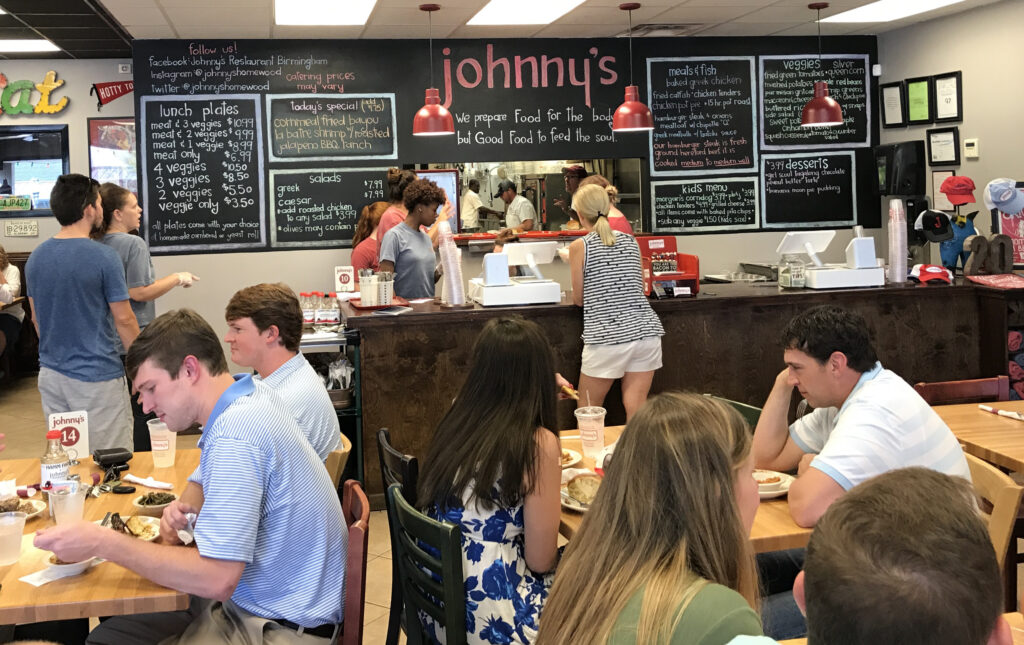 A look at the menu at Johnny's shows the "meat and three" option. Timothy Hontzas, a 2020 James Beard Foundation semi-finalist, Best Chef South, knows how to prepare this regional option.  But you will also notice some Greek dishes on the menu. There are a lot of Greek cooks and restaurants in Birmingham, but many of these restaurants that are owned by Greeks serve soul food, too. From what I understand, people accepted the soul food restaurant owners more than the Greek owners which is why you find this unusual combination. For a diner, you can have a little bit of each cuisine.
Not only does Birmingham have soul food, but it has fine cuisine as well. Chef Frank Stitt, a nine-time James Beard Foundation finalist, displays his talents at Highlands Bar and Grill. He has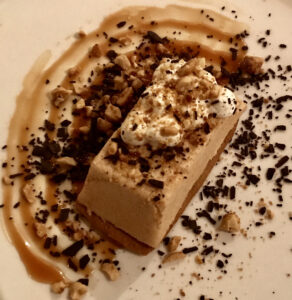 mastered converting Southern standards of cooking into new and wonderful dishes that show off his French training. Here you will find creative cocktails served alongside inviting appetizers such as Crispy Duck Confit and Stone Crab Claws. In the past when I visited, I had the Stone Ground Baked Grits and Manchester Farms Quail as my main course. My dessert was a decadent cardamom and vanilla bean crème brûlée. While you are at Highland Bar and Grill, check out Chef Dolester Miles renowned coconut cake. Chef Miles was the winner of the 2018 James Beard award for Outstanding Pastry Chef.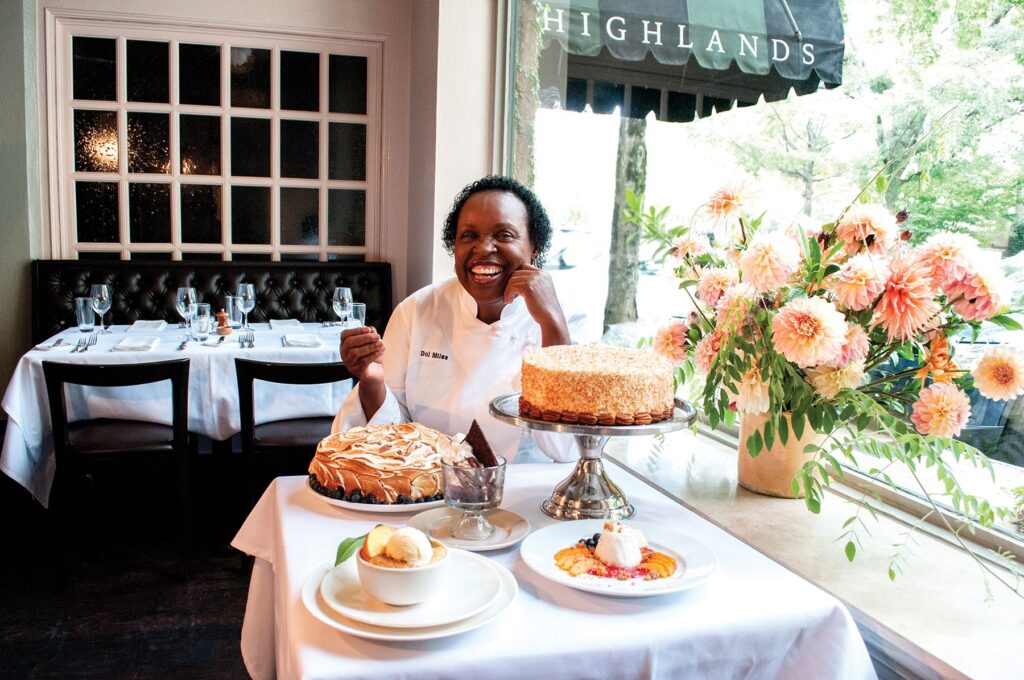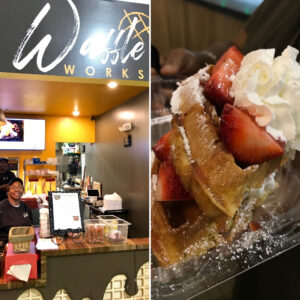 A visit to The Pizitz Food Hall, named after a family who owned department stores in Birmingham, lets food lovers indulge in a wide variety of food and drink with its many restaurants, a bar, and shopping. This converted department store is where I found a luscious strawberry waffle.
We all look forward to the time when we can sit inside at a restaurant to enjoy an enticing meal. In the meantime, Chef Thompson offers up access to his Big Daddy Bomb BBQ Sauce with a food truck in several different locations throughout Birmingham as well as a catering food truck that comes to businesses and job sites. You can order some of this delicious sauce that he describes as sweet with a tang of heat on Amazon at Big Daddy Bomb BBQ Sauce, but be sure to also visit his website, Big Daddy Sauces, to learn more about him and his sauce. He not only uses it on meat but on greens and cabbage, too.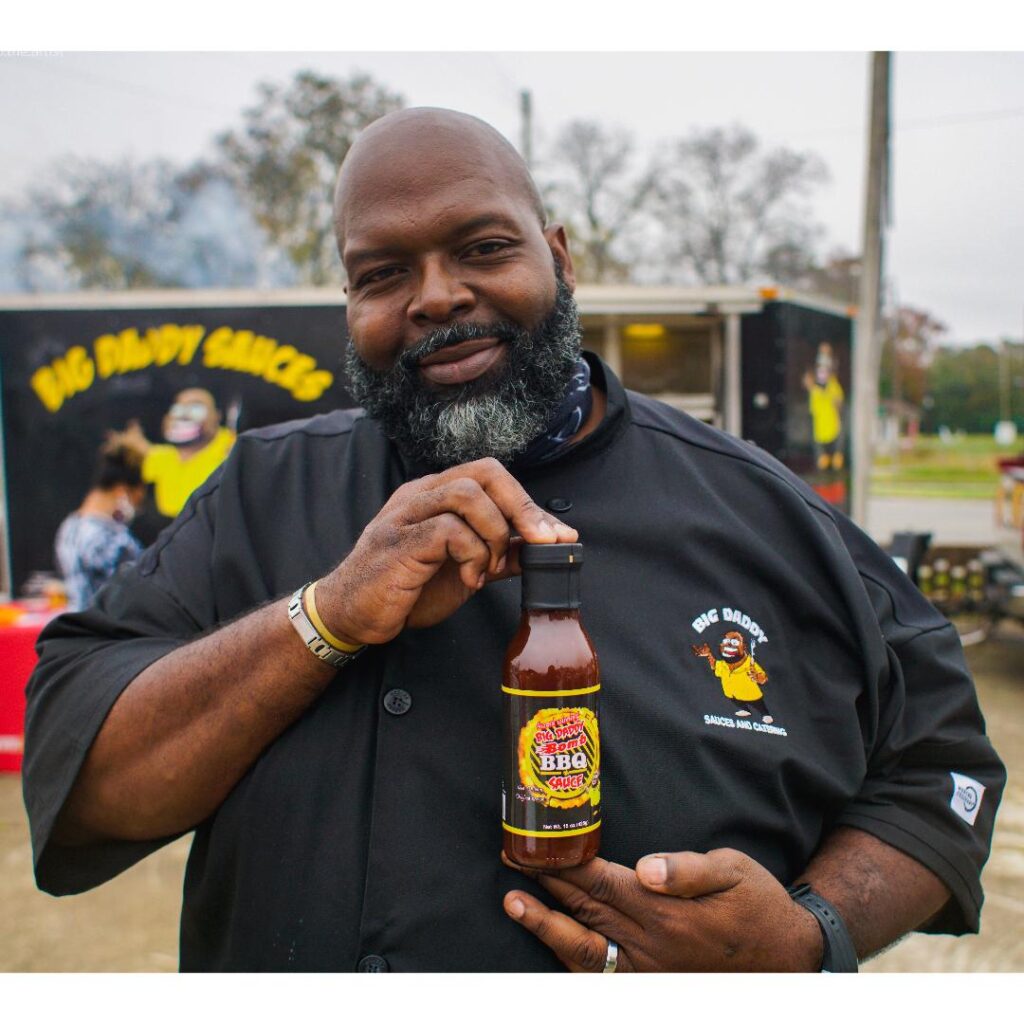 For some added fun to exploring the Birmingham restaurants, check out Eat.Drink.Ride Food Tour owned by Joy King, a food lover and also a comedian. When you board this party bus, you will be taken around metro Birmingham to sample some truly delectable offerings.
Another great way to explore Birmingham is with Birmingham Pedal Tours, a pedal-powered tour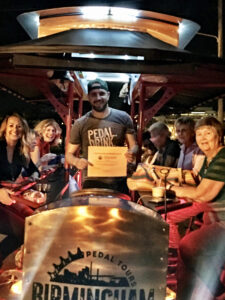 company that will take you to the best bars in Birmingham. This is another great option for checking out the city. We had a blast traveling this way.
Of course, besides the amazing food, I highly recommend you check out the Bethel Baptist Church, Kelly Ingram Park, the Birmingham Civil Rights Institute, and the Negro Southern League Museum. After all, you can't eat all day long, and these special places should be visited by everyone. They are a lot of the reason that Birmingham is so special and what makes Birmingham "The Magic City."
*Visit the websites of these fine places to make sure they are open and what their requirements are during this time of Covid.