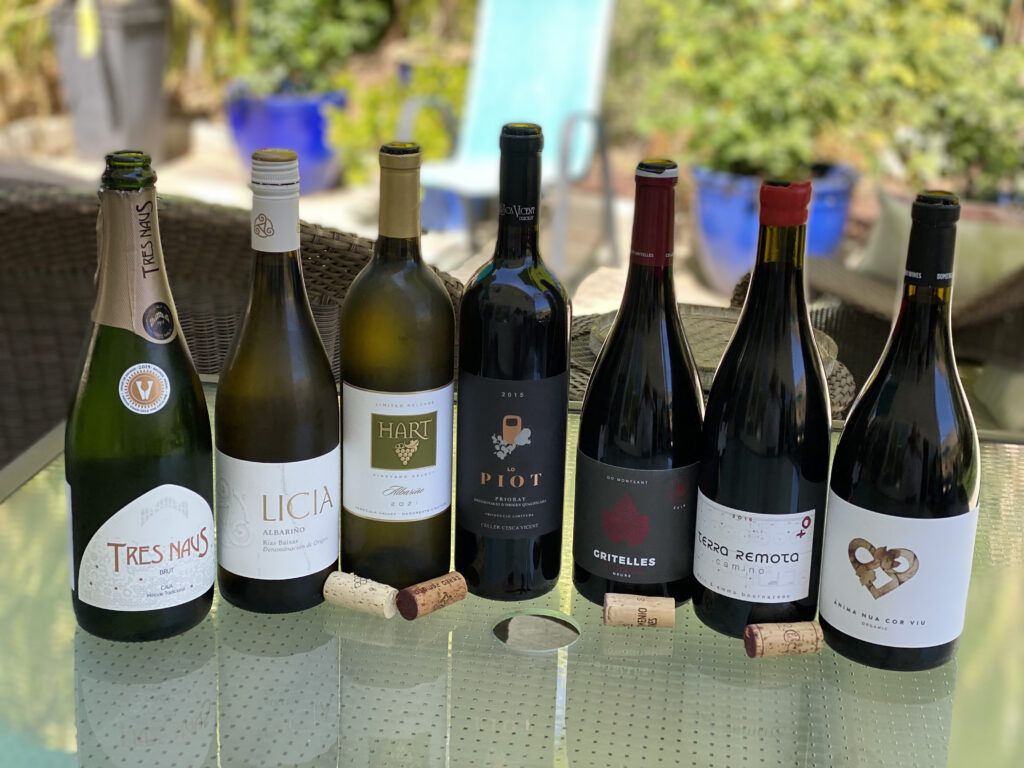 The Priorat DOQ produces some of my favorite wines. This region is part of the Catalan wine region in Priorat County in the southwest part of Catalonia. This area is in the northeast part of Spain where Barcelona is the largest city.
Our Wine Review Council paired the 2015 Lo Piot from Celler Cesca Vicent. This lovely Priorat wine is composed of Grenache, Merlot, Carignan, and Syrah.
Many of us are familiar with all these grape varieties except Carignan. What does Carignan bring to

the party? It brings a rich color, acidity, and some tannins. Carignan is rarely a single varietal because many find the tannins too bitter. It is flavor-packed and complex. You get an astringent mouth-feel with this grape.
The Grenache brings a fruitiness and personality to this wine with its flavors of raspberry and plum. The Merlot and Syrah give it consistency and a length in the mouth of a taster. Merlot adds a smoothness and plum flavor. Syrah brings its boldness and flavors of black fruits and pepper.
Celler Cesca Vincent is a small family-owned winery that produces organic wines. The story behind this family vineyard is that Cesca came by wine production from his grandfather, Cecilio Vicent who came to the small town of Gratallops (in Catalonia) during the Spanish Civil War where he married Francisca Robert. Cesca inherited part of the family's land. She purchased some adjacent plots and soon she owned an estate of about 11 ha (about 27 acres.) The winery was built behind the family home in 2000.
This 2015 Lo Piot was aged 12 months in oak that smooths the wine and brings a spiciness to it. It is considered bold and structured with a long finish and plenty of spices and minerality. It sells for approximately $14/bottle.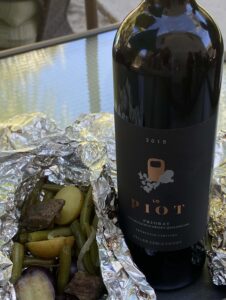 This big priorat wine can handle a pairing of substance. Our Wine Review Council paired it with Steak and Potatoes in a Grill Packet with Blue Cheese and Rosemary.  The steak needs a big wine which this priorat is. The blue cheese added a creamy but sharpness this wine easily handles, and the rosemary was a stronger herb that enhanced the dish and the wine. This was a perfect marriage.
Thanks to Colangelo & Partners for sharing this wine with us and allowing us to pair it. Cheers!