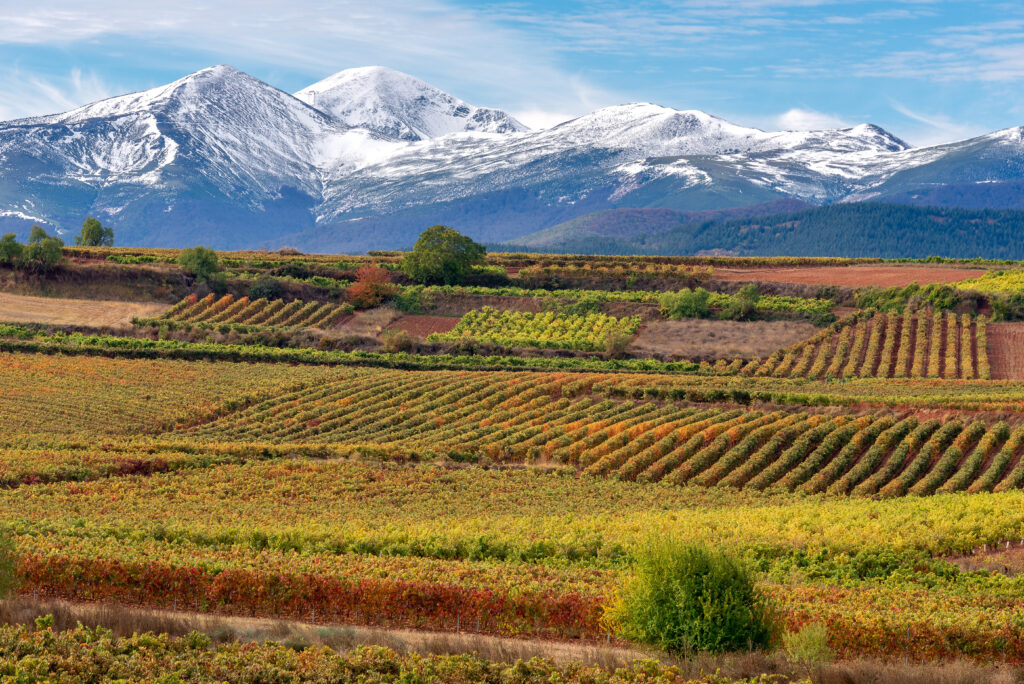 Spain has so much to offer a visitor, and two unique favorites are Rioja wine and Romesco Sauce.
Rioja Wine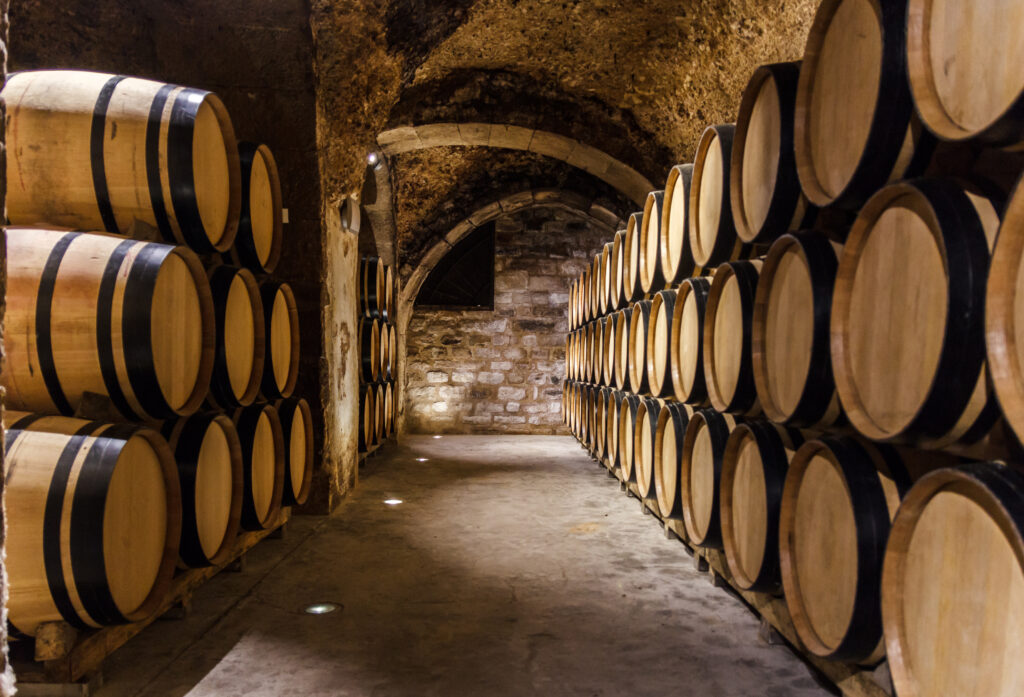 To say that the Spanish region of Rioja takes its winemaking seriously is an understatement. As far back as in 1635, the mayor of Logrono in the Rioja region prohibited carts from passing down the cobblestone streets near wine cellars because he feared the vibrations would cause deterioration of the quality of the wine.
The Rioja region carries the denominación de origen calificada (D.O. Ca. "Qualified Designation of Origin," which is the highest category of Spanish wine. Rioja was the first qualified wine region in Spain followed by the Priorat region in Catalonia.
The Rioja wine region consists of three zones in Northeastern Spain on the Iberian Peninsula: La Rioja, Navarre, and Álava. The vineyards follow the Ebro River between Haro and Alfaro.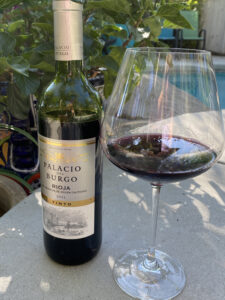 Enjoying Rioja wines  is to love Tempranillo and Granacha varietals. Tempranillo makes up 88% of all the red varietals grown in the region and Granacha comprises 8% of the reds. While white varietals aren't nearly as plentiful, Viura (also known as Macabeo) makes up 69% of the whites from Rioja.  Until recently, only seven grape varieties were allowed to grow in this region.
Today, seven additional varieties have been added, some to recover the region's heritage of wine varieties and a few foreign varieties to increase the region's competition with wine grown around the world.
For fun, check out the next bottle of Rioja wine, and you will see a newer logo added since 2008 symbolizing the Tempranillo vine. This logo stands for heritage, creativity and dynamism. You will find it on the back label of the bottle.
Spanish wineries are called bodegas. One of the best towns to visit for its beauty and nearby bodegas is Laguardia, the most picturesque Rioja hilltop and walled town founded in the 10th century in the Álava province. Another must-see town is Haro with its numerous palaces, churches, and old town area, a town within walking distance of many bodegas and considered the soul of Rioja.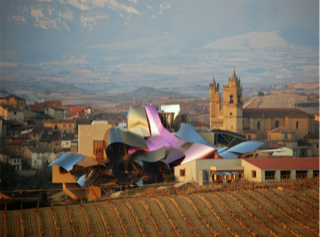 Many of the Rioja wines are quite reasonably prices. You can find Reserva reds that have been aged for 36 months of at least one year is in oak. Traditionally, Rioja wines are aged in American oak (although some now are in French oak) which gives the wine a coconut, vanilla, and sweet spice flavor. Tempranillo wine is often berry scented and as it ages, it takes on a taste of leather and cherries. A young Tempranillo will appear a deep ruby red color. While a Reserva may have the color of ruddy orange because of its time spent in oak. Usually Tempranillos are smooth with some tannins.
Try Tempranillos with Jamón Iberico (with a smooth, rich, fat-marbled taste) and other pintxos (or pinchos.) Pintxos are small snacks pierced with a cocktail stick and eaten in bars of Northern Spain. Traditionally, they consist of a base of bread and topped with Jamón, tortilla (a Spanish Omelette), or fish.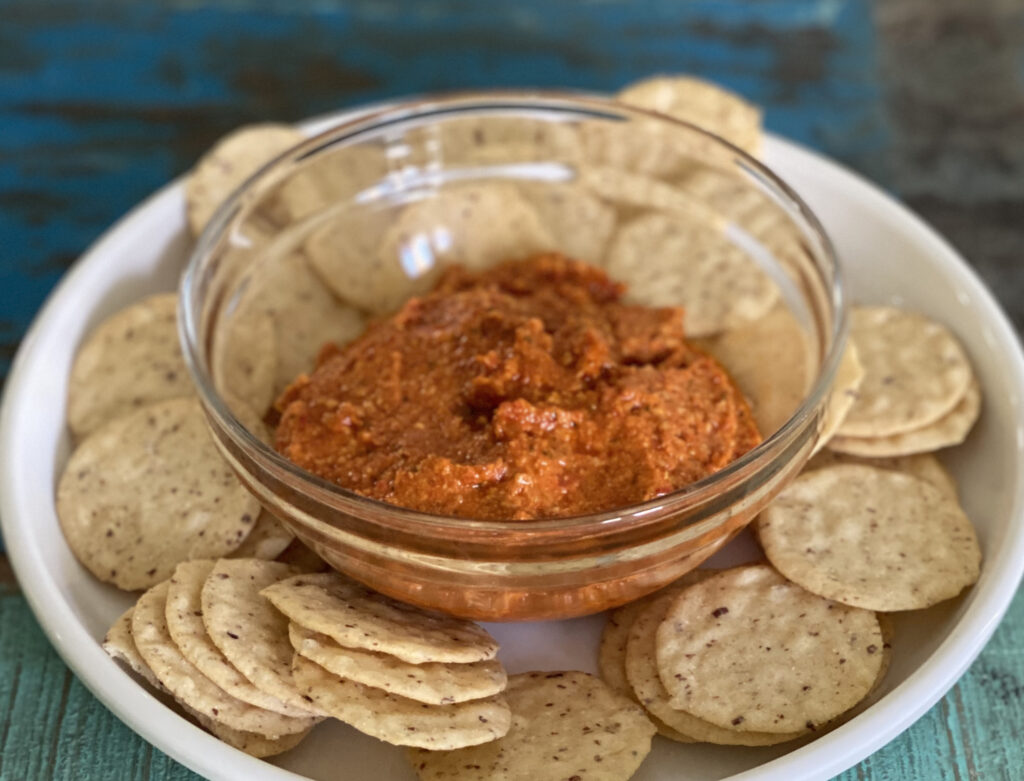 One of my other favorites of Spain is the Romesco Sauce. It's a Spanish sauce, similar to pesto, but made with tomatoes, roasted red bell peppers, garlic, sherry vinegar, and nuts. One of the most important ingredients is smoked paprika which just takes this sauce to a whole new level.
You can serve it over practically anything, from shrimp to chicken to vegetables. It can be eaten as a dip for crudités, bread or crackers. Try a dollop over baby potatoes. Or just eat it by the spoonful. It is that good.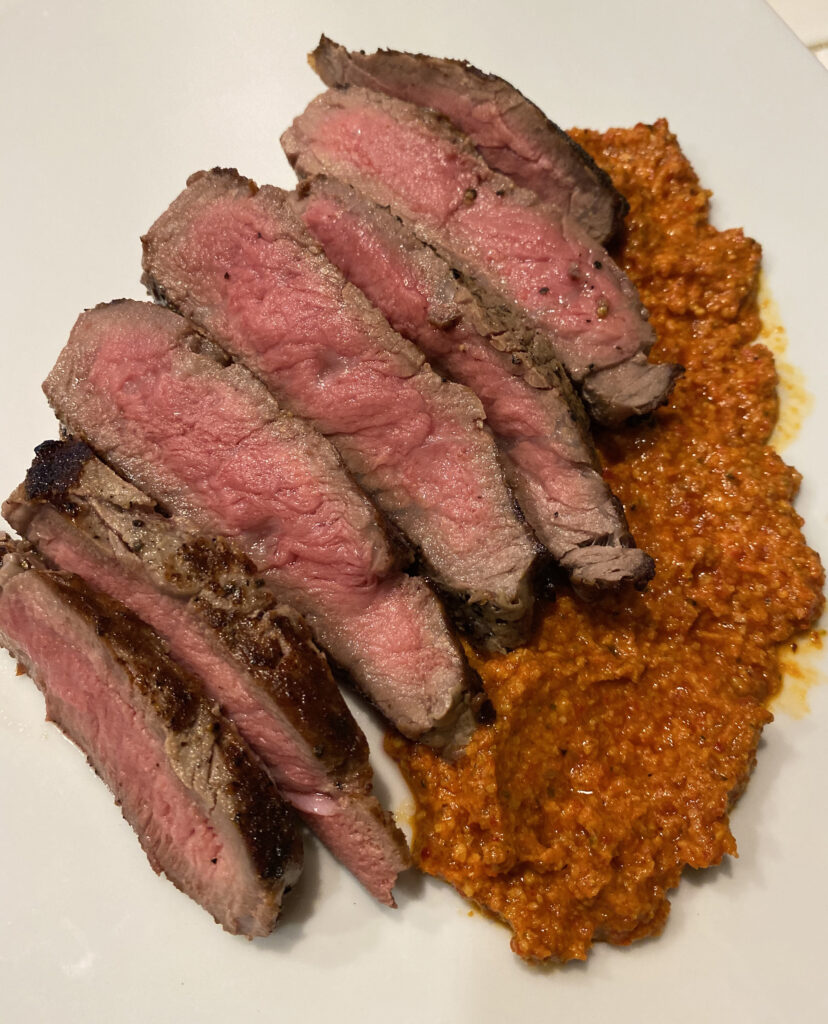 I recently made some as an accompaniment to my Omaha rib eye steak, the perfect balance of the tang of the sauce with the fattiness of the steak.
Romesco Sauce
1 ½ cups roasted red pepper from a jar
3 garlic cloves, smashed
½ cup slivered almonds, toasted
¼ cup tomato puree (can add 1 Tablespoon water to ¼ cup tomato paste)
¼ cup chopped sundried tomatoes (optional)
2 Tablespoons chopped flat-leaf parsley
2 Tablespoons Sherry vinegar
1 teaspoon smoked paprika
½ teaspoon cayenne pepper
½ cup extra-virgin olive oil
Fine sea salt and freshly ground black pepper
Preparation:
Pulse first 8 ingredients in a food processor until very finely chopped. With the motor running, slowly add oil; process until smooth. Season with salt and pepper.
Can be made 1 week ahead. Cover and chill.
Enjoy both the bottle of Rioja wine and the luscious Romesco sauce and feel like you just arrived in Spain.