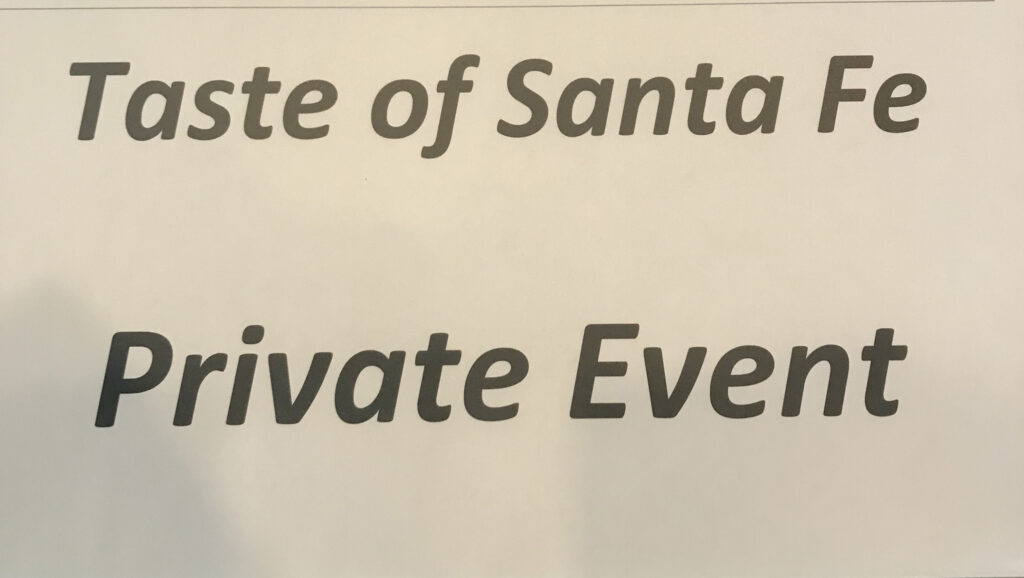 Green or red? That seems to be the question when you are ordering in Santa Fe, New Mexico. While I was in Santa Fe for the IFWTWA (International Food, Wine & Travel Association) Conference in November, I was fortunate enough to sample some delicious food, and not all of it was New Mexican with the famous Hatch chiles.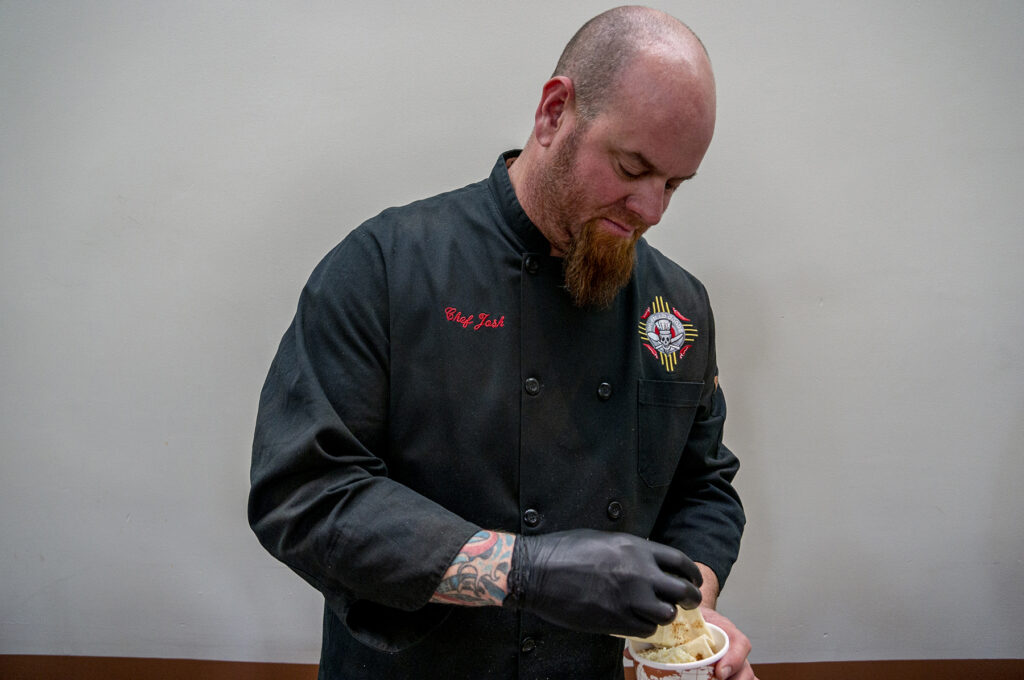 Dr. Field Goods Kitchen –Joshua Gerwin is the chef of this casual farm-to-table restaurant.  Dr. Field Goods Kitchen uses locally sourced produce and craft beer. Its proximity to the wonderful art venue, Meow Wolf (a "must see" in Santa Fe), makes this the perfect place to go for a casual and delicious meal before or after visiting the interactive exhibit. If you want a true taste of New Mexico green chiles, try their New Mexico Green Chile Stew topped with sharp cheddar cheese and served with a warm flour tortilla.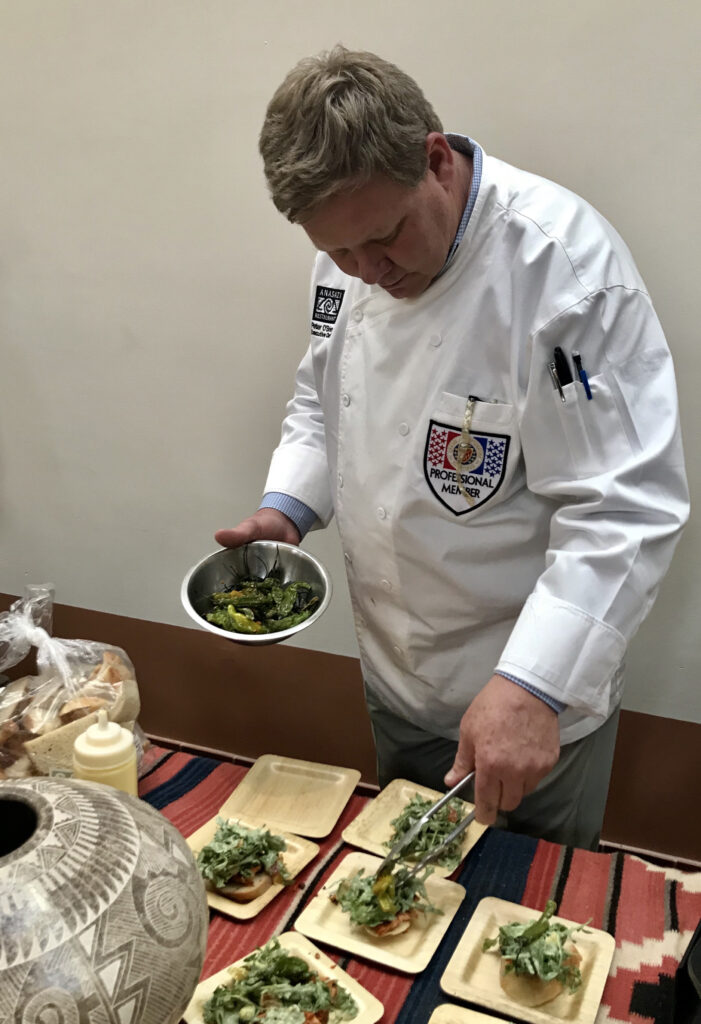 Anasazi Restaurant is located at The Rosewood Inn of the Anasazi. Diners will find the elegant and sophisticated surroundings enticing. Inspired by Santa Fe's rich culture and culinary history, Executive Chef, Peter O'Brien, fuses old world techniques with modern innovative recipes and thoughtful menu creation. Check out their  Almond Crusted Ruby Red Trout 'Open Face' Sandwich of Lime Aioli, Heirloom Tomato, Arugula, Avocado, and Shishito Peppers  The Anasazi Restaurant partners with local farms and purveyors to provide guests with fresh, seasonal produce.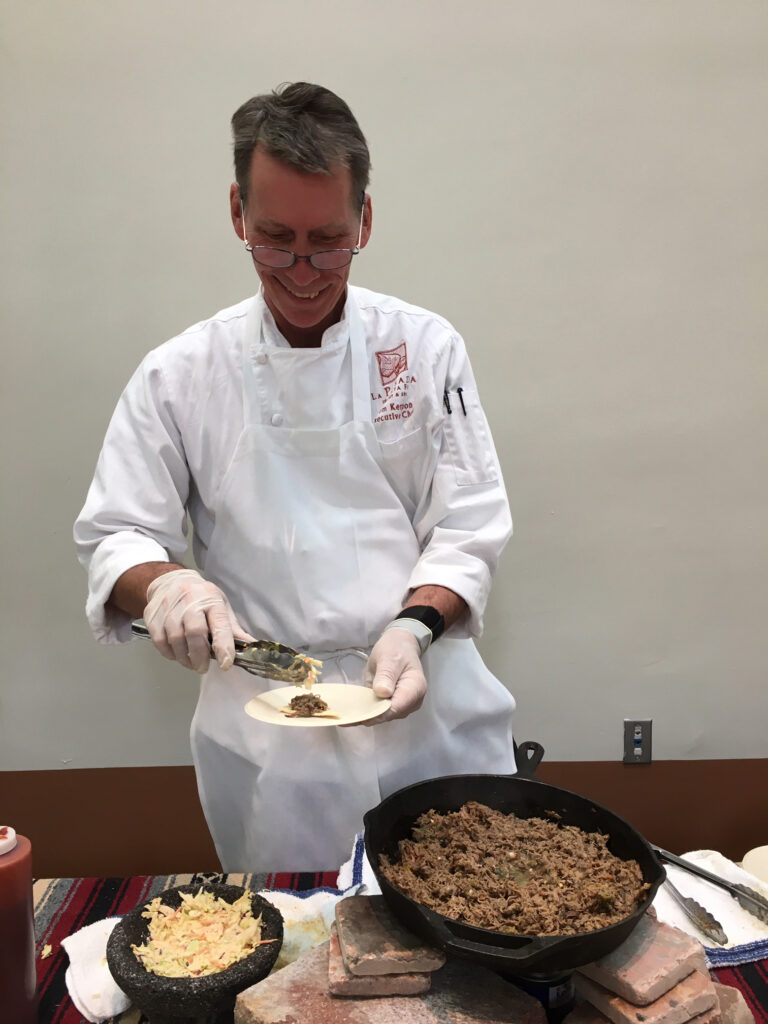 Julia, a Spirited Restaurant & Bar, inside La Pasada de Santa Fe Resort & Spa, is a charming restaurant  named after Julia Staab, an elegant Santa Fe socialite. The restaurant displays touches of the 19th century French  Second Empire style elegance that filled the Staab three-story mansion where they entertained.
Executive Chef, Tom Kerpon, a certified sommelier, has displayed his culinary prowess at some very prestigious resorts in the Santa Fe area as well as across the country. The Julia Culinary team was recently featured at the James Beard House in New York. Don't miss the Green Chile Braised Beef Short Rib with Chimayo Red Chile Honey when its on the menu.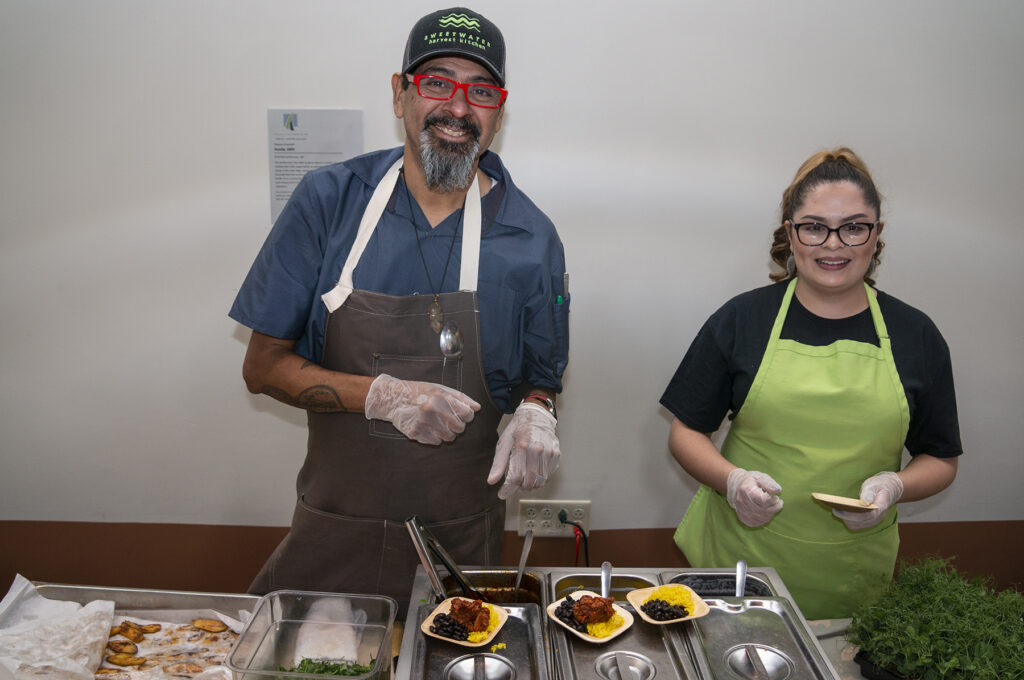 Soma Franks and Fiona Wong, owners of Sweetwater Harvest Kitchen, mill their flours on-site daily. This is the place for natural ingredients and locally grown produce. There is a heavy emphasis on gluten-free items as well as organic and biodynamic wines. We tasted a very special dish of Cuban Style Jackfruit Ropa Vieja (which is usually shredded beef with a robust tomato sauce). Jackfruit makes an excellent meat substitute and a fruit I have never tried before. This was definitely delicious and satisfying.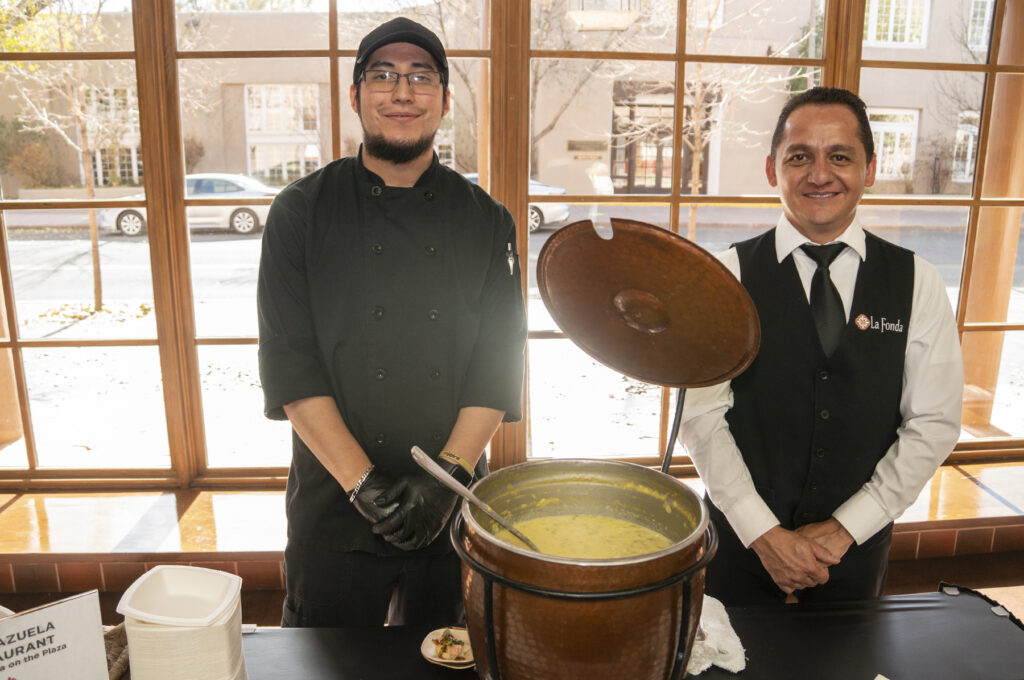 La Plazuela at La Fonda offers New World twists on Southwestern cuisine. The restaurant sits at the center of the historic La Fonda on the Plaza and is surrounded by hand painted Southwestern scenes on the glass panes with a soothing fountain in the center.  Executive Chef Lane Warner is a master at local cuisine. Try their New Mexico Green Chile Corn Chowder.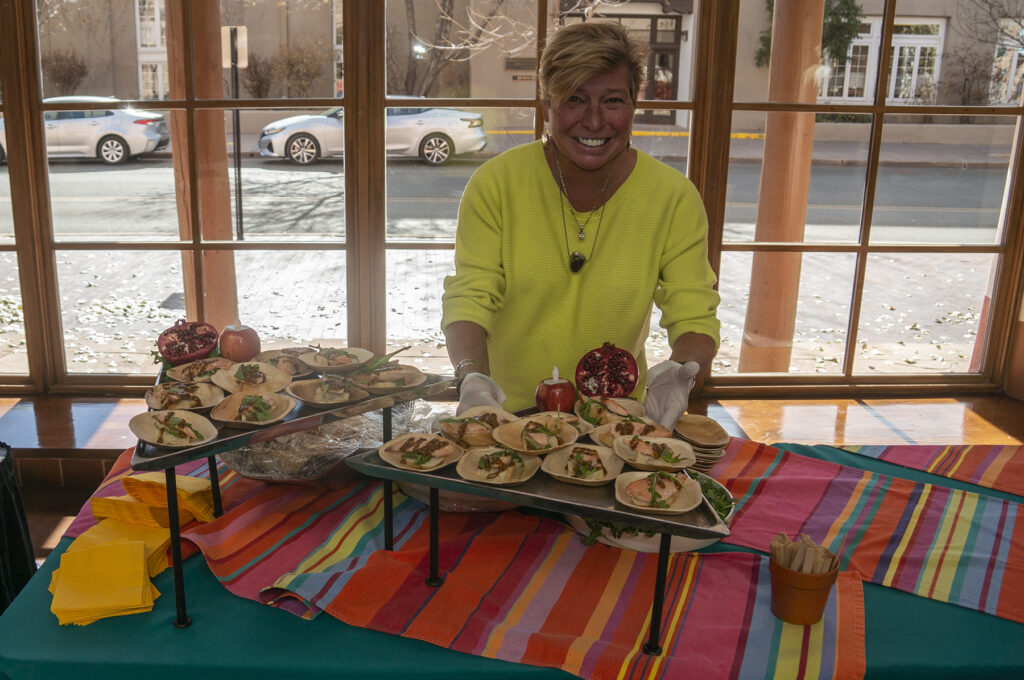 Cheerful, casual, intimate and full of natural light is how to describe Terracotta Bistro. Terracotta Bistro is located in a 19th century adobe building very close to the Georgia O'Keeffe Museum. The bistro itself is chalk full of art, and is a winner of the Wine Spectator Award of Excellence in both 2018 and 2019. Their wine list is extensive and ranges with wines from Germany, France, Italy, New Zealand, Chile, and Portugal.  You will not regret trying their Planked Salmon consisting of a lightly smoked salmon fillet brushed with whole grain mustard and brown sugar.
Of course, a meal would not be complete without some sweets, and we tried some very delicious chocolates.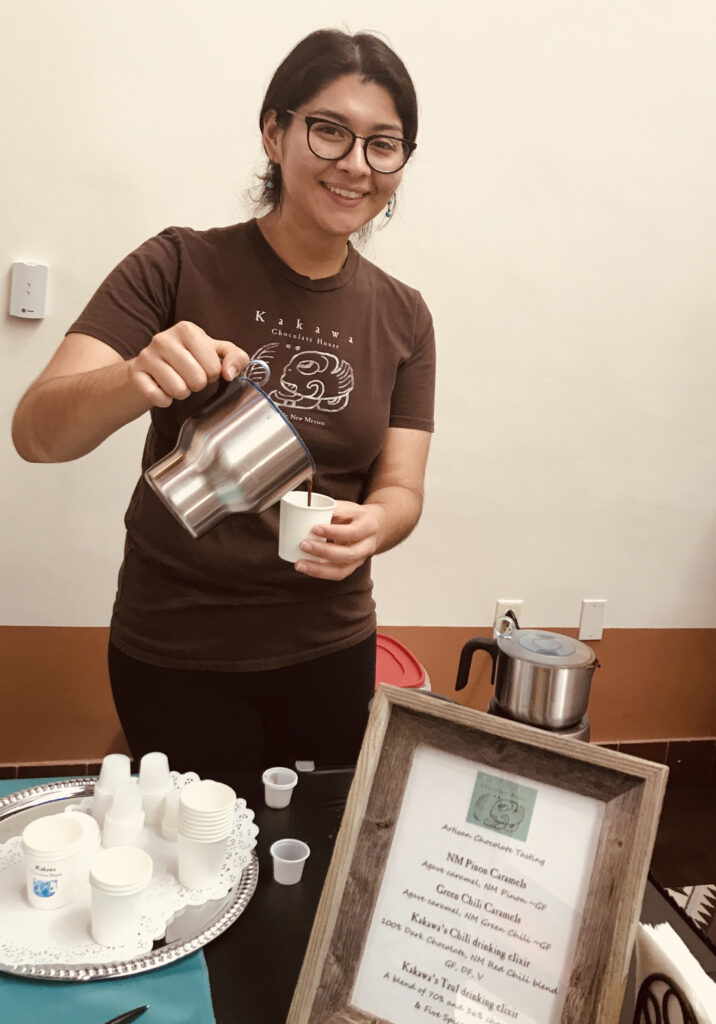 Kakawa Chocolate House offers an unusual twist of chocolate. Their authentic and historic drinking chocolates elixirs cover elixirs from 1000 BC to the mid-1900s AD. We were offered several to try. They have both the traditional Pre-Columbian, Mayan, and European drinking chocolate elixirs as well as the delicious Colonial Mexican style. With these elixirs, Kakawa Chocolate House is truly one of the most creative chocolate shops in the world. Since you are in a chile mecca, be sure to try their Chili Solid Dark Chocolates and their Red Chili Caramels.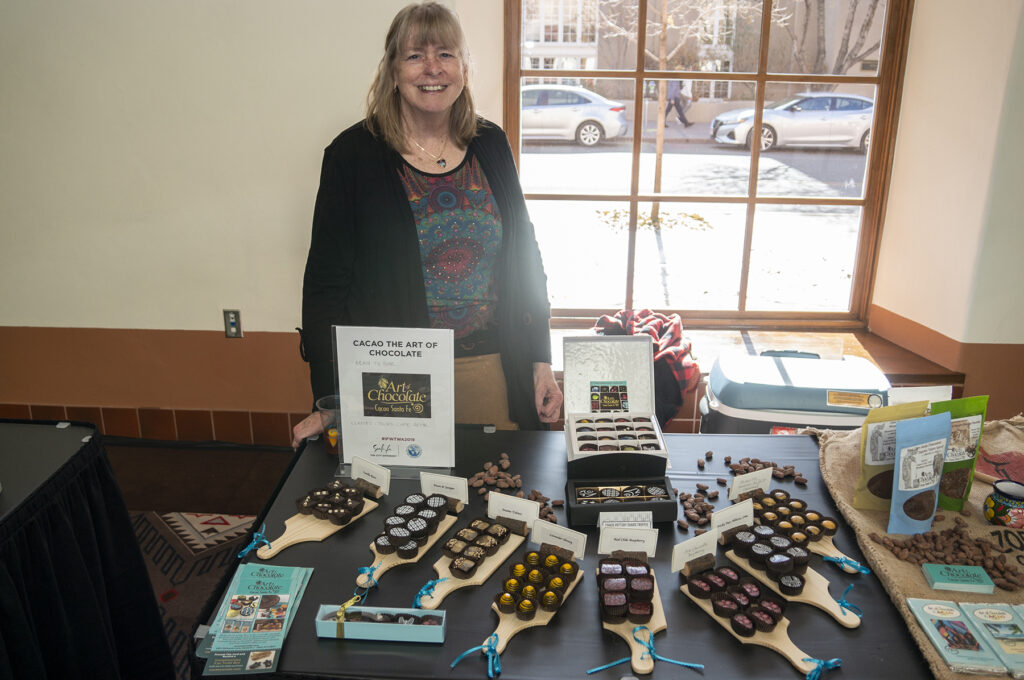 Cacao The Art of Chocolate, located just three blocks from Meow Wolf interactive installation art, is Santa Fe's only authentic New Mexico certified bean-to-bar chocolate maker. You will find award winning truffles as well as baked goods and drinking elixirs. I urge you to sign up for their two hour Food of the Gods workshops or the one hour factory tour. You will be amazed by how much you didn't know about chocolate (and you will get to try some truly delicious samples).
Iconik Coffee Roasters would be a great place to check out coffee for breakfast or just a pick-me-up. They use delicious Guatemalan-sourced coffee beans. The entrepreneurs who started this local coffee business searched all over Guatemala to find the best sources for beans and brought their discovery back to Santa Fe.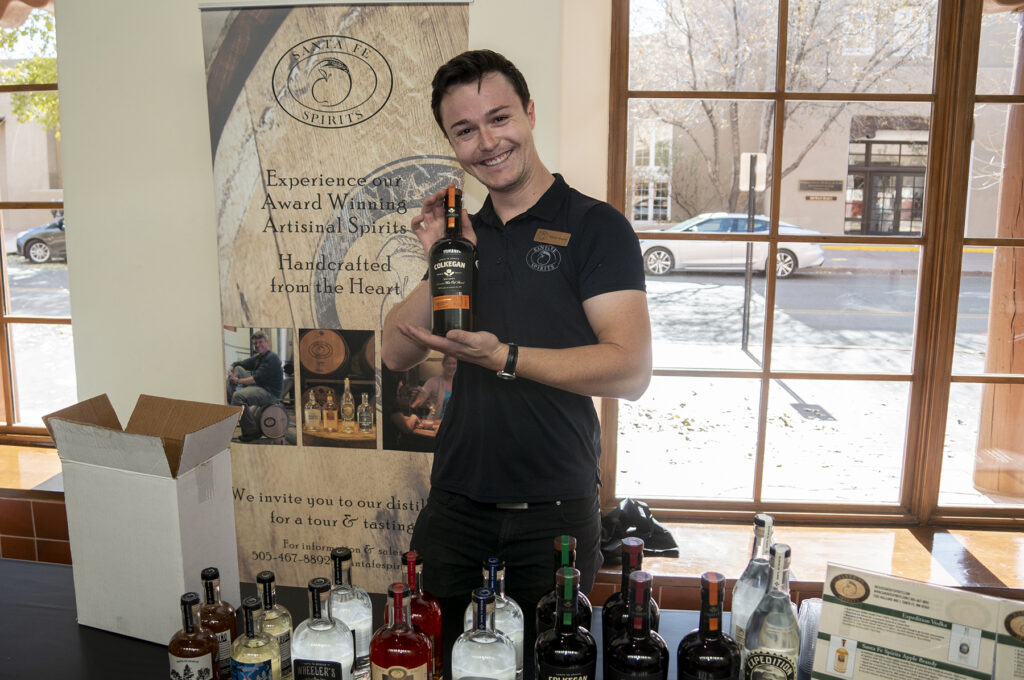 Collin Keegan is the person to know if you are interested in local spirits. Santa Fe Spirits was founded by Collin in 2010 when the apple orchards on his property produced an abundance of apples. He turned apples into hard apple cider. From there, Collin followed his dream to become the pre-eminent artisan distillery in the Southwest. Santa Fe Spirits is home to small production gin, whiskey, and vodka.
Be sure to try a premier liqueur called Atapiño, composed of local piñon nuts soaked in a single malt whiskey and sweetened with ponderosa pine resin and sugar.  Another exciting liqueur to try is called Slow Burn, a smoked gin liqueur that combines desert aromas and flavors with the smoke of hickory and apple woods.  Santa Fe Spirits offers cocktail classes, whiskey classes, and distillery tours.
No visit to Santa Fe would be complete for wine lovers without visiting some local wineries. After all, New Mexico is home to a wine industry with roots to the very first grapes planted in 1629 along the banks of the Rio Grande. For more about the New Mexico wine industry, visit Viva Vino, New Mexico Wines.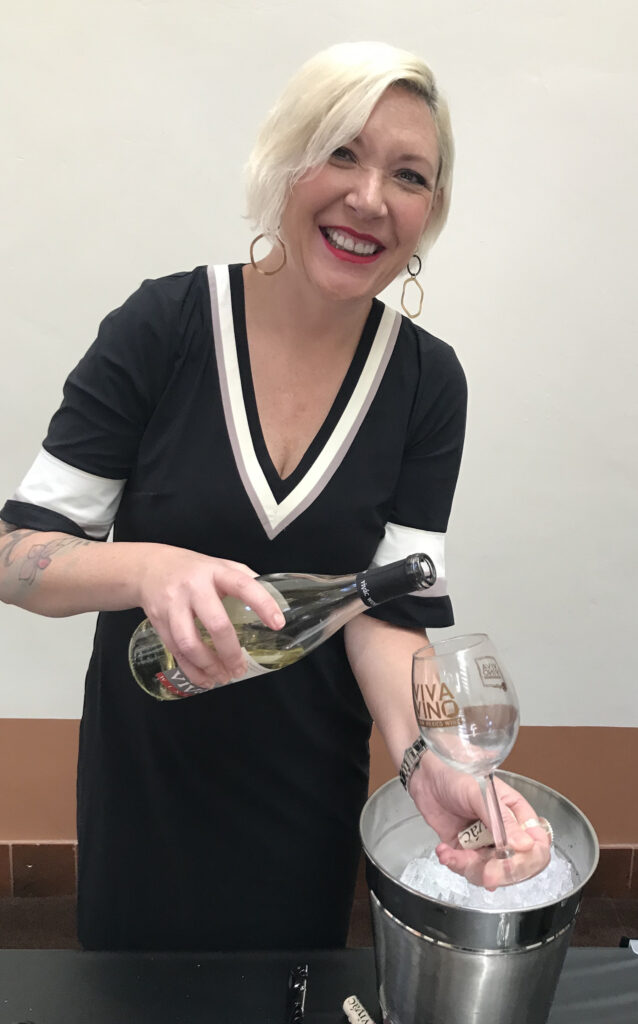 Vivac Winery has a tasting room located in the Santa Fe Farmers Market Pavillon in Santa Fe. Vivac is a Spanish term for "high-altitude vineyards" which is exactly where the vineyards of Vivac started. They originated in the foothills of Dixon, New Mexico. Not only does Vivac have delicious wines, but the winery has very special owners. Chris and Jesse Padberg and their wives, Michele and Liliana Padberg, will charm you with their engaging personalities. The tasting room offers a full range of white, red, and sweet wines. You will find Nebbiolo, Petit Verdot, and Sangiovese as well as Chardonnay, Riesling, and Rose.
Herve Wine Bar, located just one block from the historic Santa Fe Plaza, is home to Lescombes Family Vineyards.  Hervé Wine Bar has a comfortable lounge, bar, and outdoor patio to try these New Mexico wines. You can try wine flights as well as glasses of red, white, and sparkling wines.
Lescombes Family Vineyards was started by a sixth generation French winemaker who ran Domaine de Perignon Winery in Burgundy. Over the past couple of years, the sons, Emmanuel and Florent Lescombes, have taken over managing the business while the father now enjoys the vineyards and his on-site home.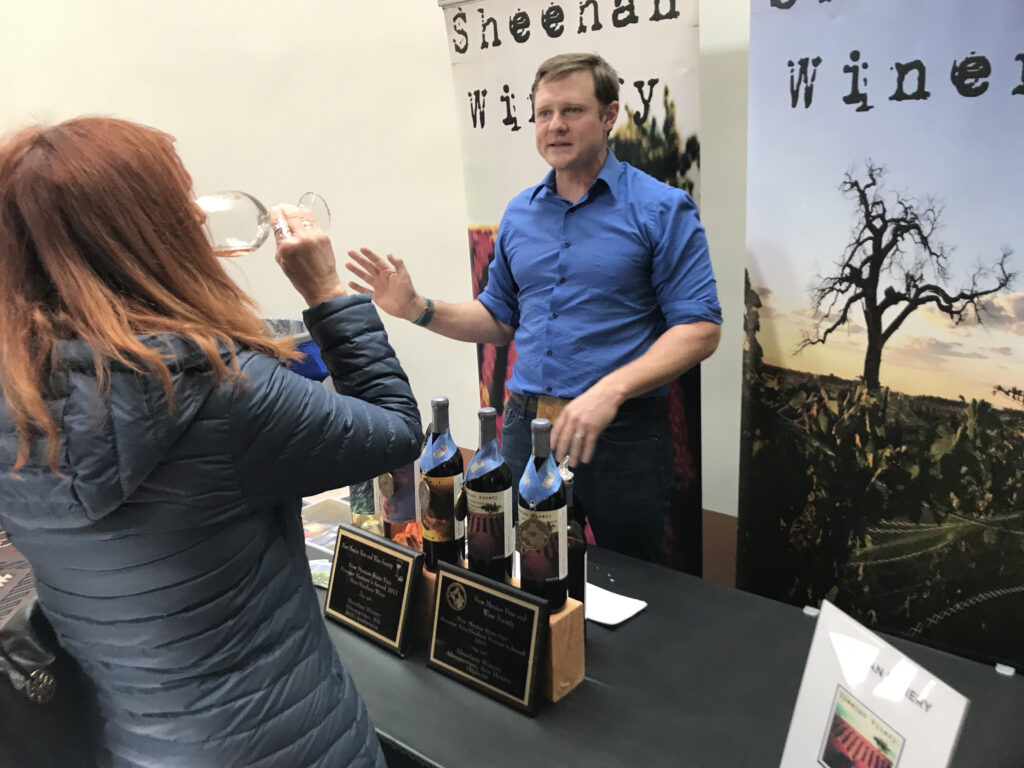 Sheehan Winery wines exude the environment where all of their grapes are grown. They are nurtured by the sun, high altitude, dry climate and the soil of New Mexico. Sheehan Winery was founded in 2015 by owner, Sean Sheehan. Cabernet Sauvignon, Merlot, Zinfandel, Viognier, and Pinot Gris are among the varietals available at this winery and are all New Mexico-grown grapes. Although Sheehan Winery is located in Albuquerque, you can find these wines in Santa Fe at Susan's Fine Wines and Spirits.
Santa Fe is home to hundreds of great restaurants, but this list should give you a great idea of where to begin your food journey in this lovely city.