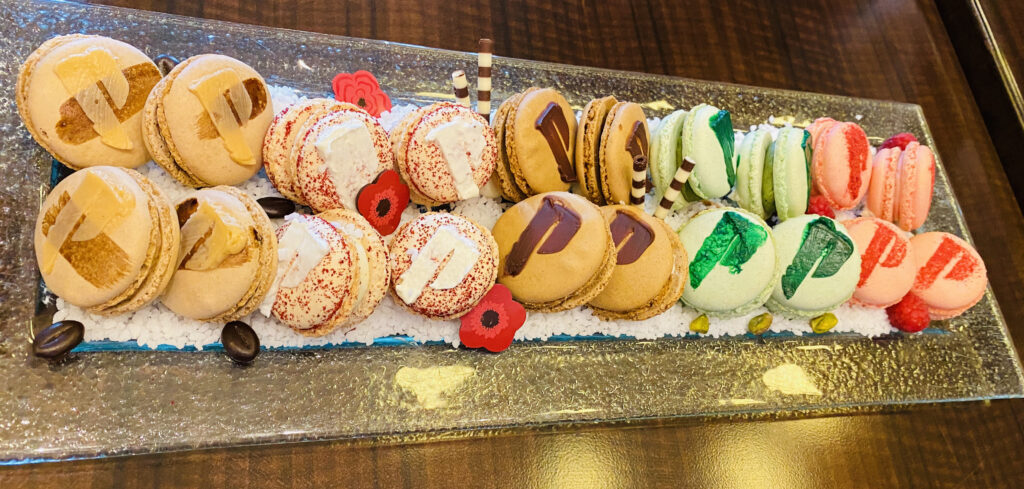 Pechanga Resort Casino is the largest casino in California, and we are blessed to have this establishment in Temecula, California. There is more to Pechanga than the casino, and a group of Southern California writers were on a mission to see some of what was new at Pechanga.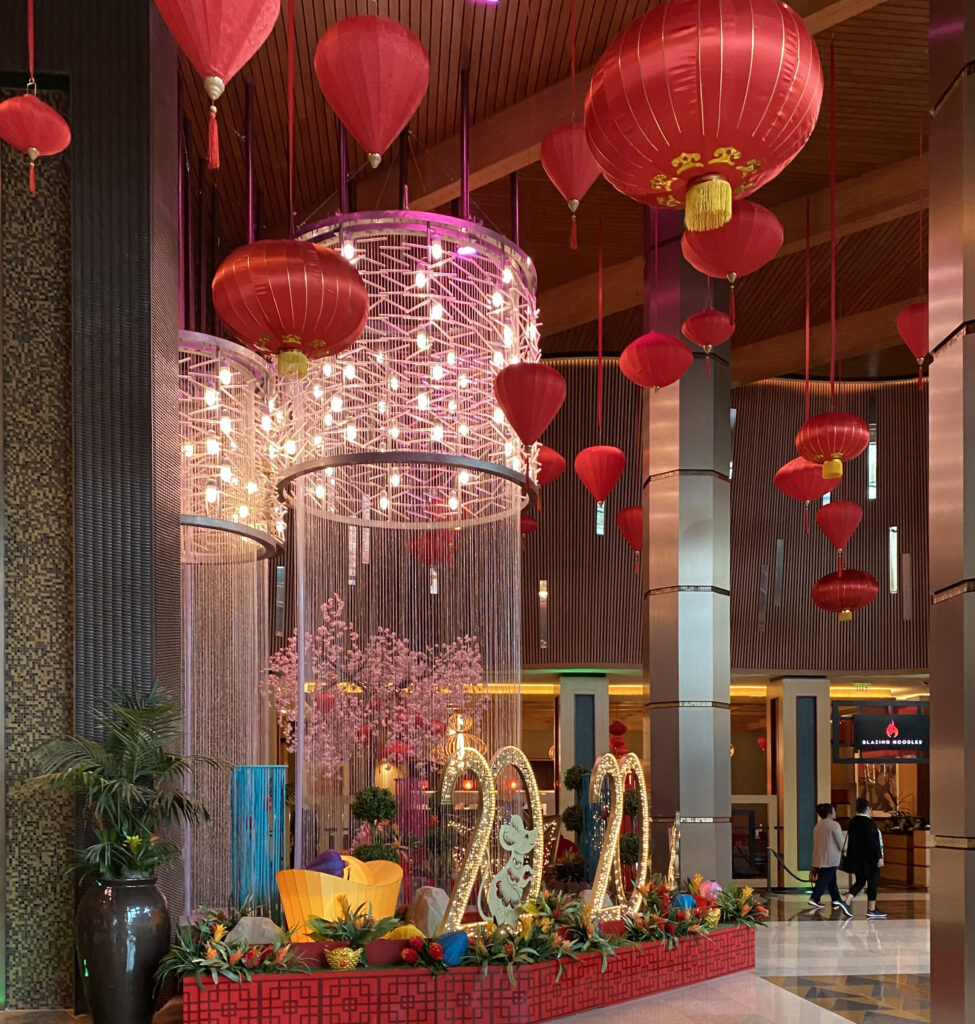 As we drove up to the front entrance of the tower, a newer area for hotel rooms, we were greeted by valet parking assistance. Once entering the front door, I was awed by the beautiful lobby full of glitz and color celebrating the 2020 Lunar New Year. Pechanga has lots of sparkle all its own with gold leaf mobiles and sparkling massive lighting in this lobby entrance.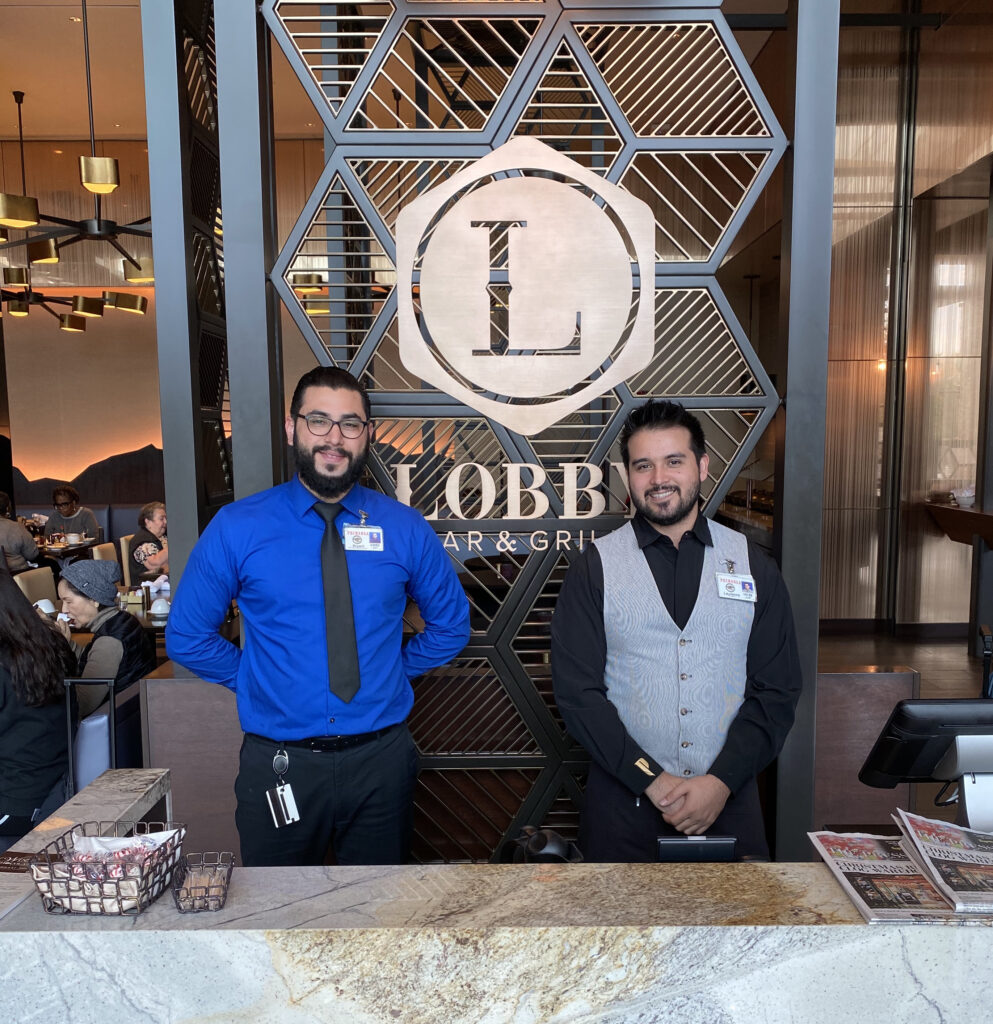 We were here to have lunch in the newest restaurant of Pechanga, the Lobby Bar & Grill. Pechanga has 11 delectable restaurants, many of which I have tried and enjoyed. The Lobby Bar & Grill sits at the back of the newest lobby atrium that leads to the tower of hotel rooms opened at the beginning of 2018.
A casual vibe has been created at this restaurant location. The menu is considered American, but it is extensive and features flavors from around the world.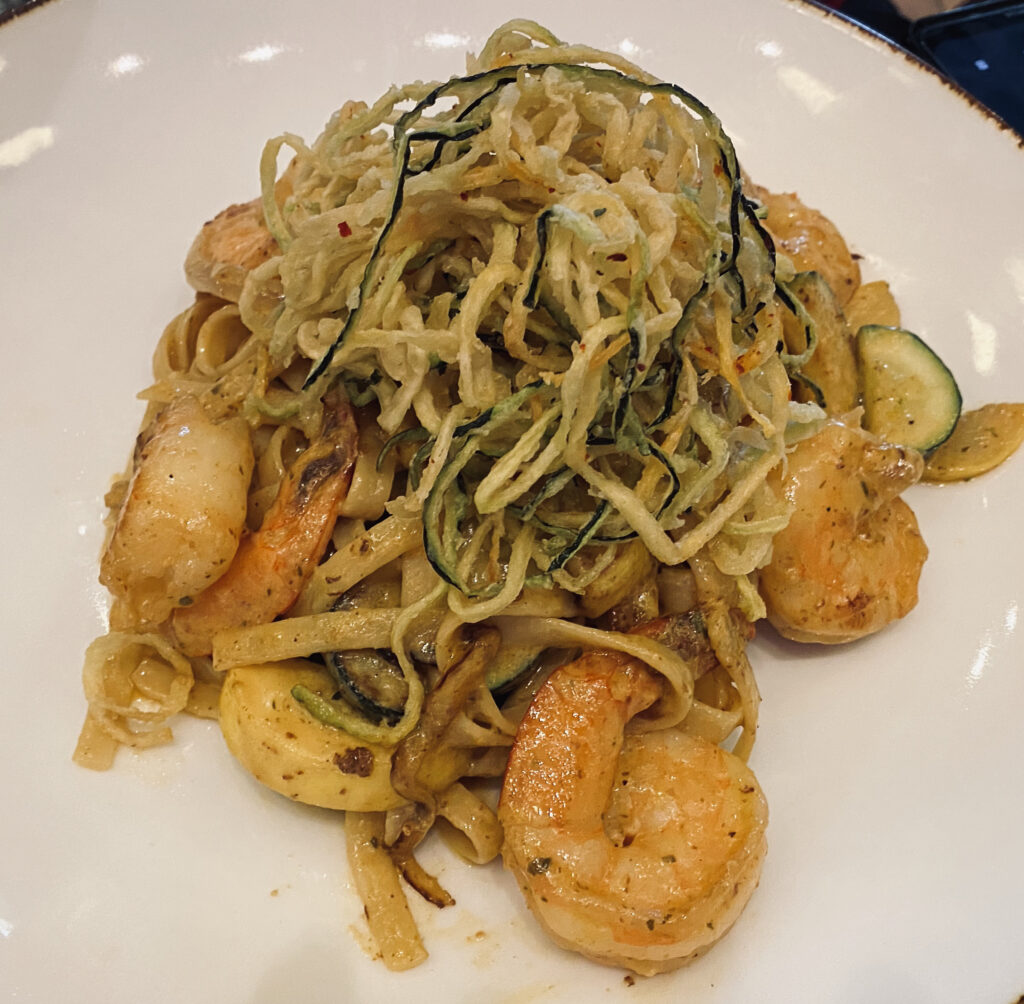 Our group tried a variety of main courses so that we could sample some of the more popular items on the menu. At our table, one of our members ordered a newer item of Tequila Lime Pasta with Chicken or Shrimp served in a creamy tequila chipotle lime sauce. What a unique and creative dish.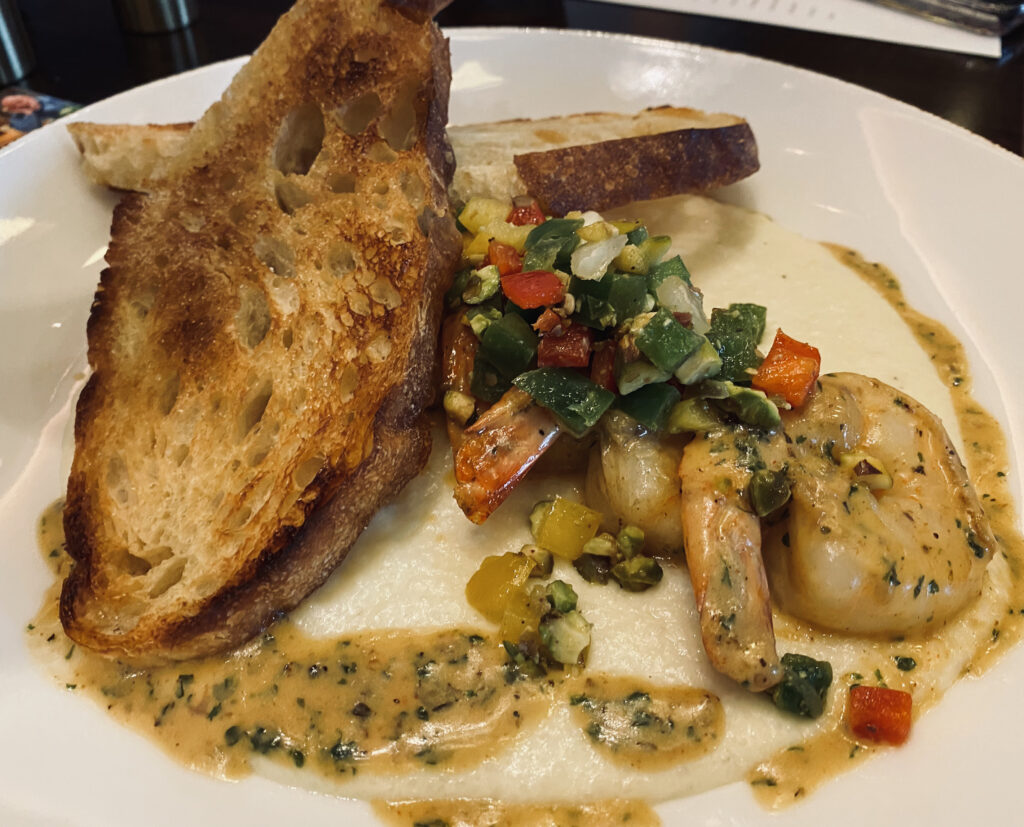 A favorite at this restaurant is the Pan-Seared Shrimp and Grits made of blackened jumbo shrimp and parmesan cheese grits. The grits are melt-in-your-mouth creamy and perfectly prepared.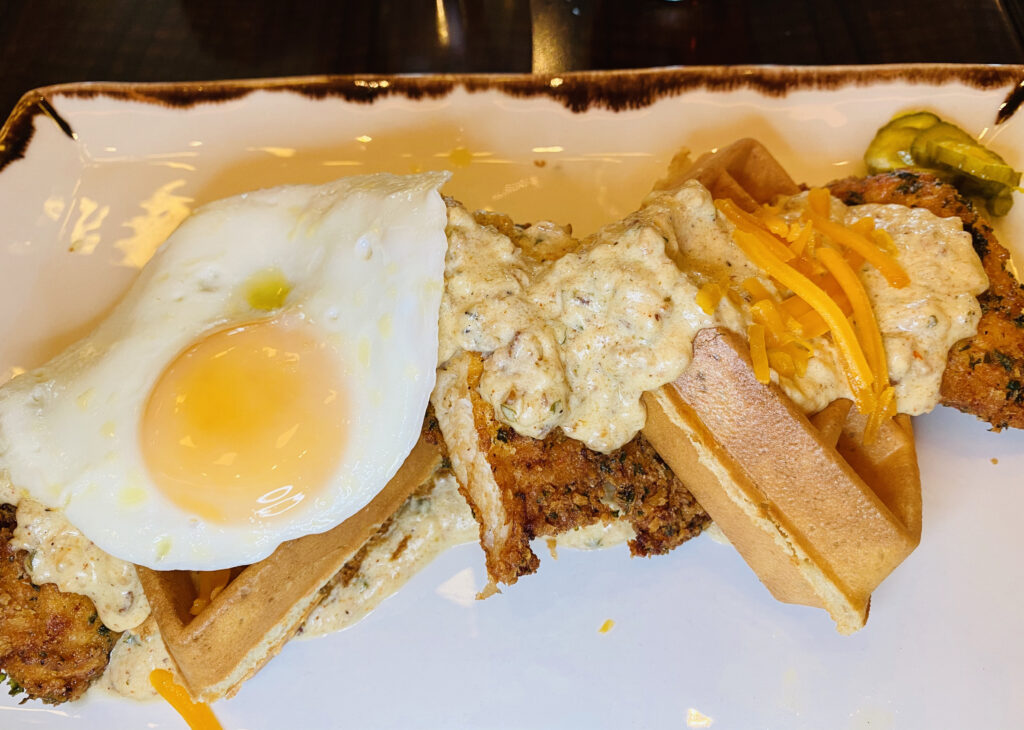 I love to share dishes so that I can try more than one. Luckily for me, one of my friends at the table agreed that this was a good strategy. We ordered the Chicken and Waffles. This dish has a fried chicken breast, a potato cheddar waffle, fried egg, and all is smothered in sausage gravy. We forgot about the calories and just enjoyed the decadence of this dish.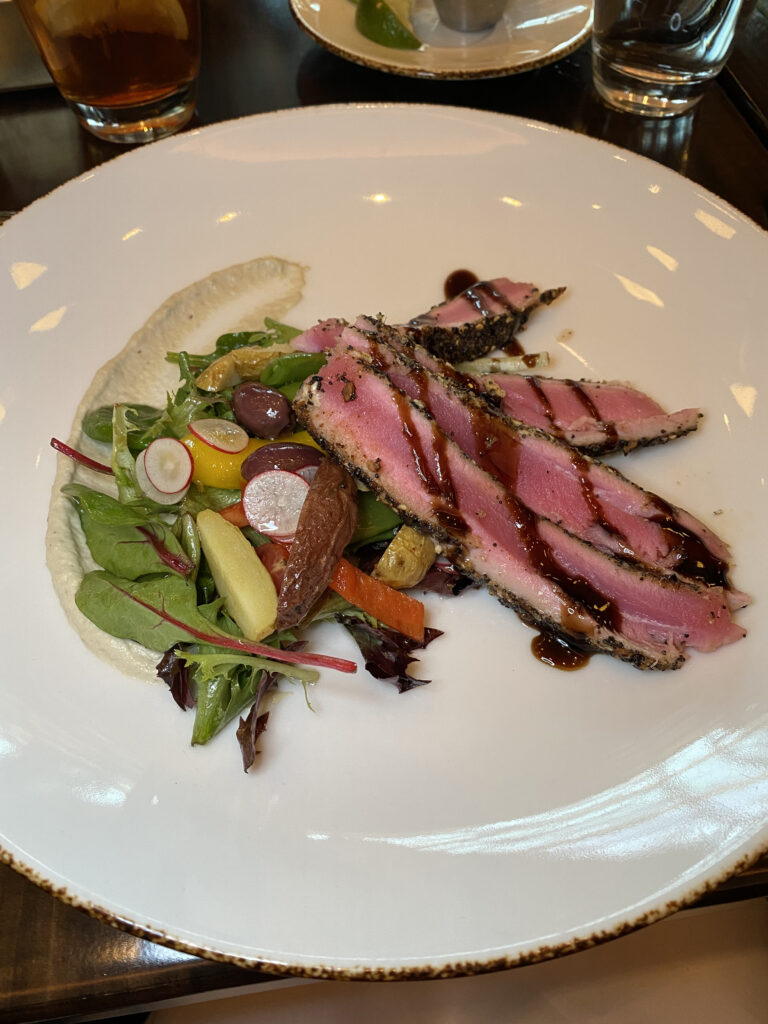 To balance out the richness of the chicken and waffles, we shared the Ahi Tuna Nicoise, a dish with fresh and tender ahi tuna atop a mixed green salad full of crispy bites of flavor.
A colorful plate of macarons perfectly prepared by Pechanga's first-class bakery sat in the center of our table. These delicate confections were decorated with a "P' for Pechanga.  We all had to sample the variety of flavors, and they were delicious.
The Lobby Bar & Grill is open for breakfast, lunch, dinner, Happy Hour and late night fare with live entertainment on Friday and Saturday nights.  There is even a special offered which is the  "Dinner and a Laugh" from Thursday through Sunday. This special offers  a 3-course meal at the Lobby Bar plus complimentary admission to The Comedy Club at Pechanga for only $39 per person. This is a bargain and would be a perfect way to spend an evening.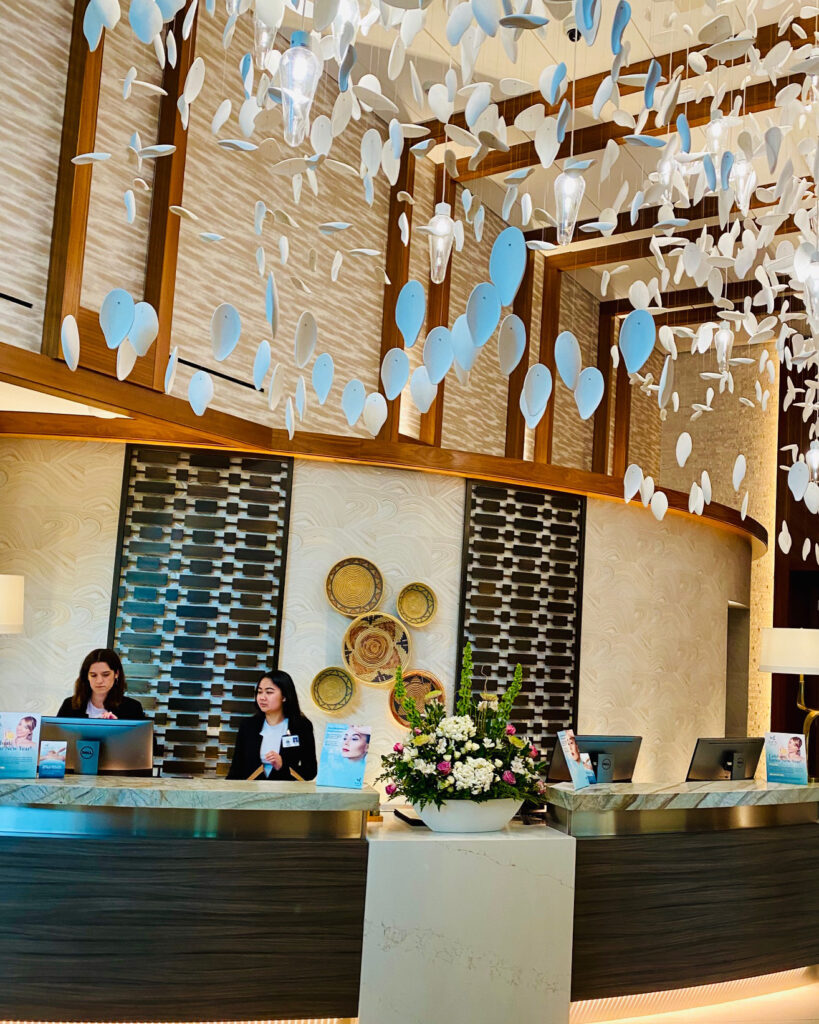 Next on our list of experiences at Pechanga was a trip to the Pechanga Spa & Fitness Center. The first thing I noticed upon entering the spa was the variety of items to purchase. I decided I needed to come back to shop at a later date because we were here to make our own aromatherapy lotion.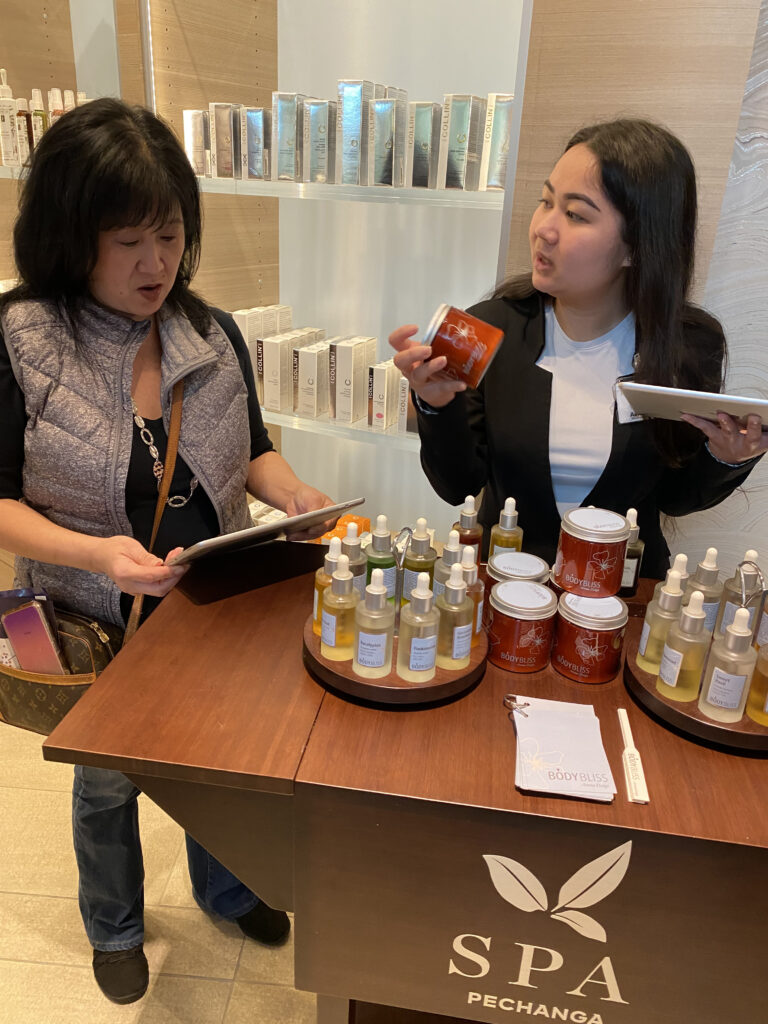 I love fragrances, so this chance to experiment with mixtures delighted me. We were offered a choice of choosing our own tinctures to add to a rich shea body butter, or we could select from a chart of tincture combinations created by our birth date and year. I enjoyed creating my own because then I could smell and try to find the perfect mix. I have done this in the past and found it very difficult to get just the right amount of each tincture that blends well together. I fell into my usual trap of adding too many tinctures, but it was a lot of fun to be creative. This option is available to all guests. I would recommend it as a fun way to enjoy some wonderful fragrances, and you have a delightful body butter to remind you of the day.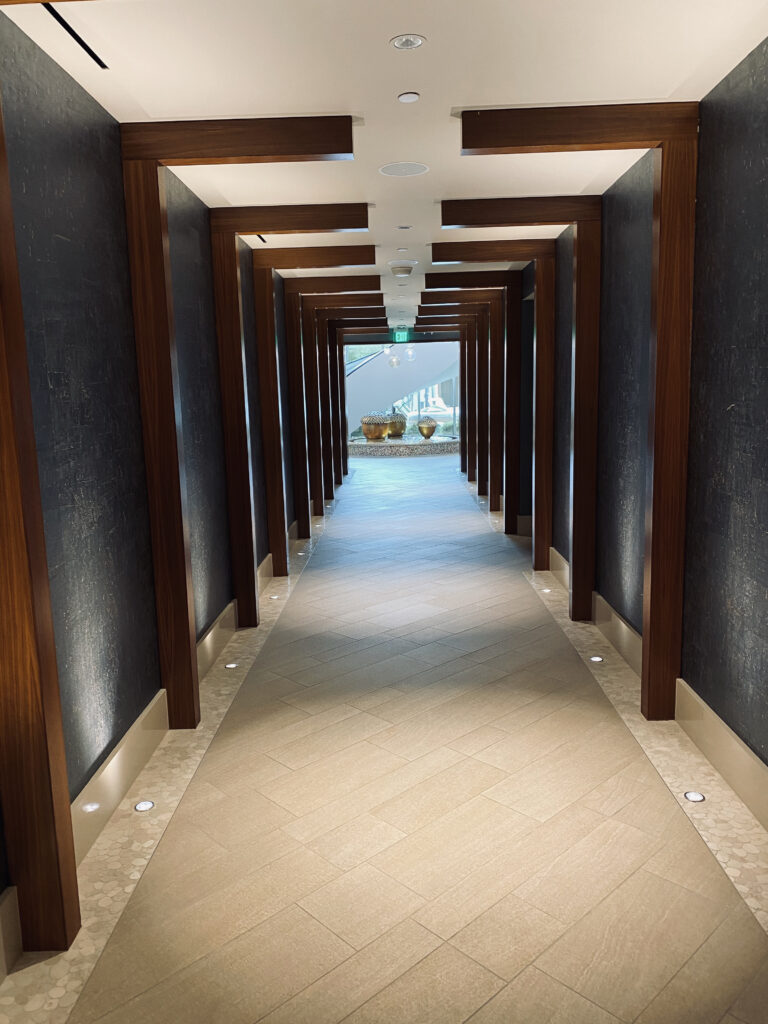 After making our specific body butter creation, we were off to tour the rest of the 25,000 square feet of luxury. As we walked down the long hallway to the eucalyptus steam rooms, dry saunas, and whirlpools, we knew we were journeying to a tranquil and soothing spot. Once we entered this area of the spa, we noticed private treatment rooms as well as a large relaxation area with chaise lounges. There were also goodies and flavored water to enjoy while being immersed in the peaceful environment.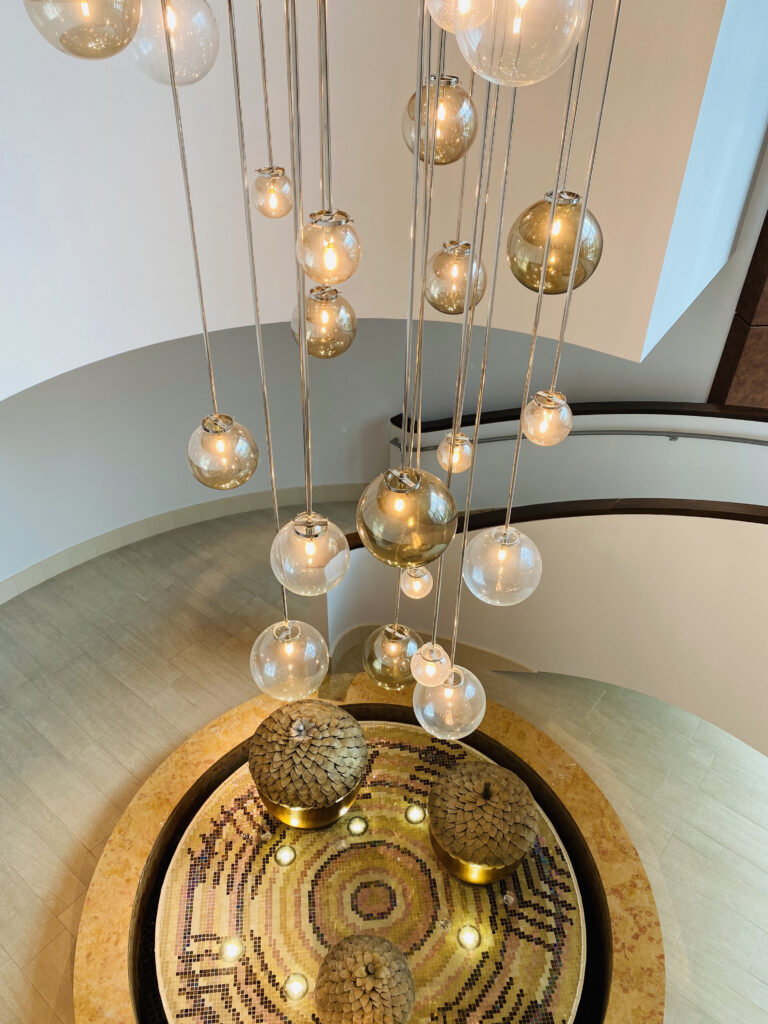 The gold sculpture of giant acorns atop a water feature with hanging glass balls to illuminate the feature caused me to pause just to take in its beauty. Looking out the floor-to-ceiling windows, we saw the private spa area of an outdoor pool and wellness patio where guests can enjoy the panoramic views of the surrounding hillside. The spa facility is truly a place for rejuvenation for the soul as well as the body.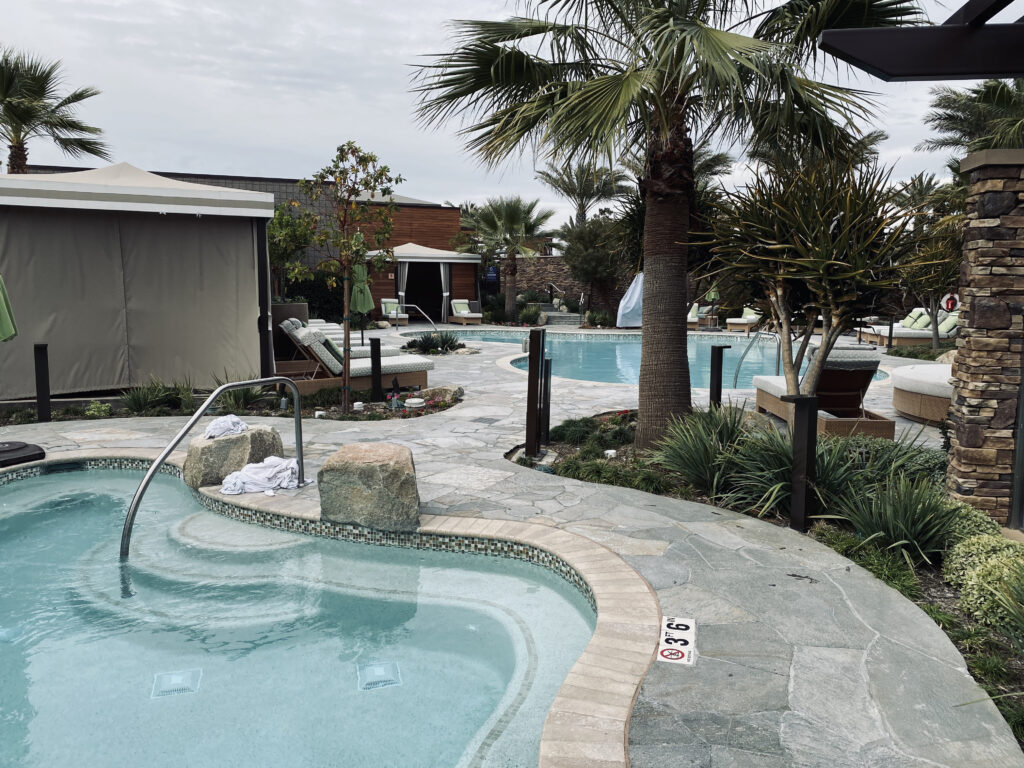 While I was hosted for this afternoon, I have added a trip to the Lobby Bar & Grill and a spa treatment to my list to enjoy with guests from out of town. In fact, this would make the perfect place to stay, enjoy the restaurants, spa treatment, and then venture for the afternoon to Temecula Valley wine country.