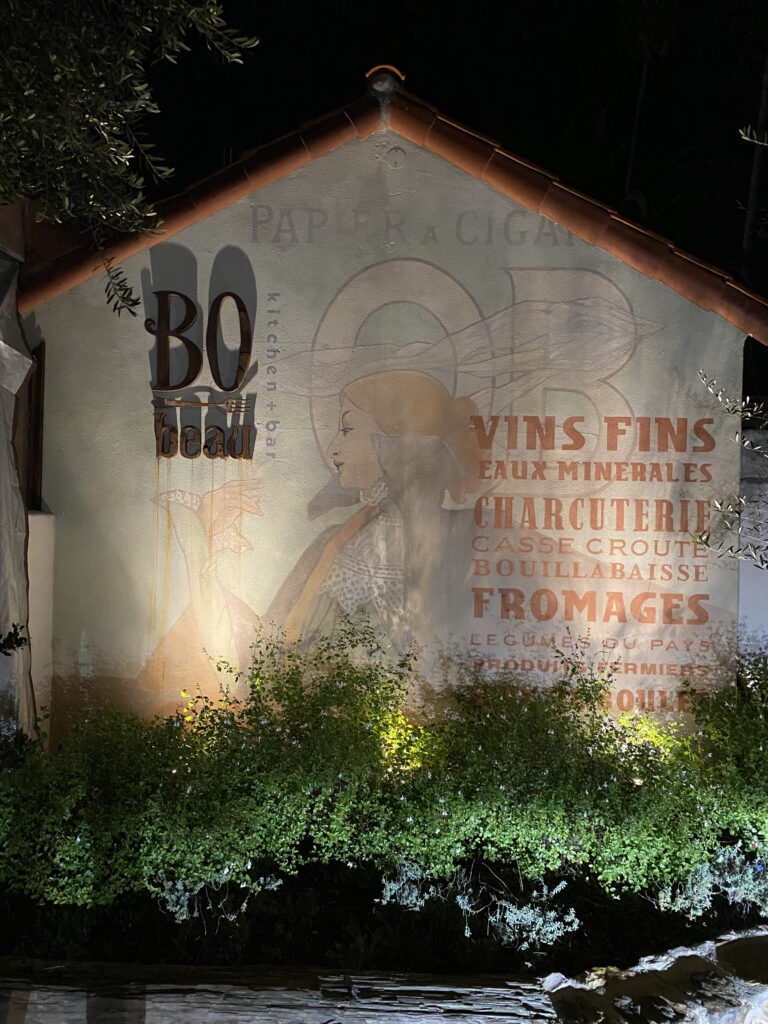 By Linda Milks and Sue Montgomery
As we drove up to the small cottage in Ocean Beach, home to Bo Beau Kitchen + Bar, one of the Cohn restaurant group's restaurants, we were immediately impressed. This small restaurant exudes French countryside charm from the exterior, so we couldn't wait to see what was inside.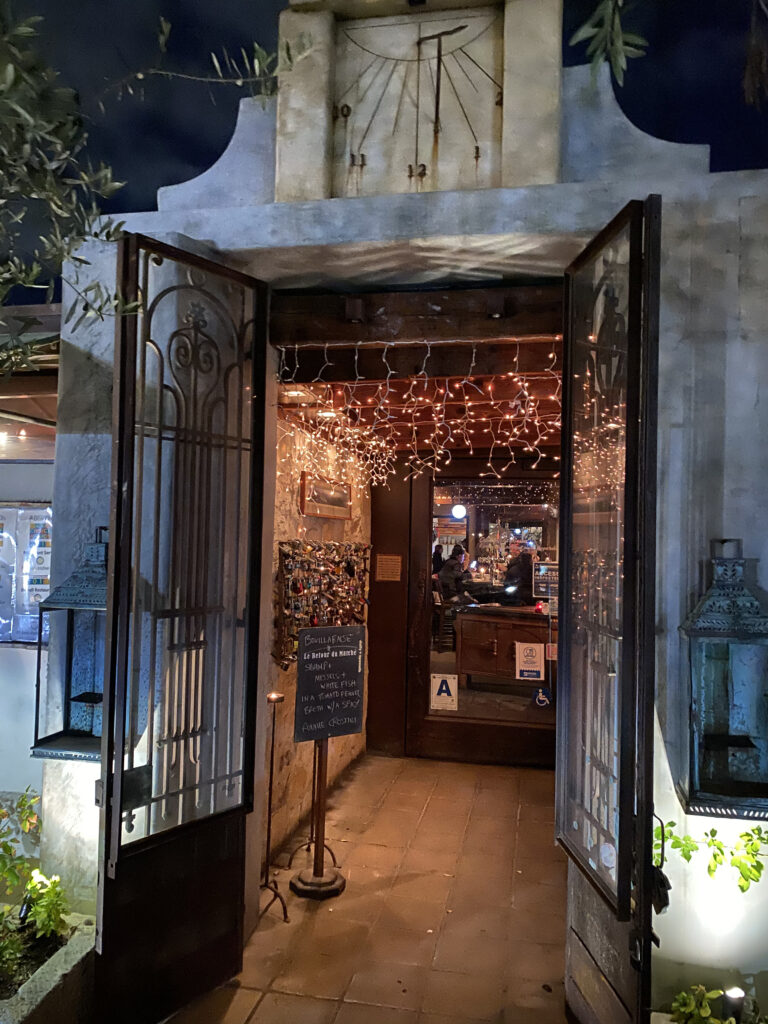 We were there to preview Bo Beau Kitchen + Bar for San Diego Restaurant Week, which begins Sunday, January 19. As we walked through the door, twinkling white lights and an intimate bar awaited us. We asked about the name and were told that it stands for "bohemian" and "beautiful"–ideal words to describe this idyllic spot. We were taken to the outside patio, which is actually enclosed and is highlighted by a large, glowing fireplace as well as a wood pizza oven. The charming ambiance endeared us to this restaurant immediately.
Our friendly server, Erik, brought us the Restaurant Week menu. We were delighted to see that dinner is only $30 per person and offers some very special French dishes. We decided we would share everything so that we could have a variety of dishes.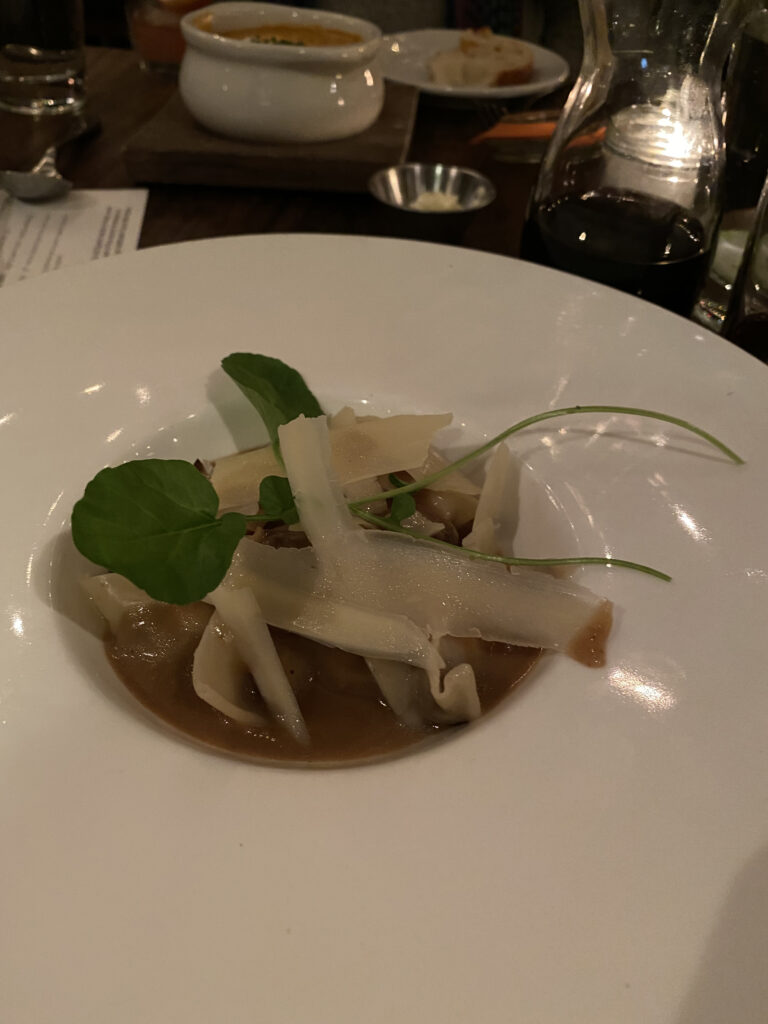 We chose the Mushroom Ravioli, made with a port truffle emulsion and fresh parmesan on top. The other starter we chose was the rich and creamy Lobster Bisque, topped with sherry crème fraiche. Both of these starters were superb, but I would urge you not to pass up the Mushroom Ravioli. Every bite made me want to linger so that I could savor every morsel.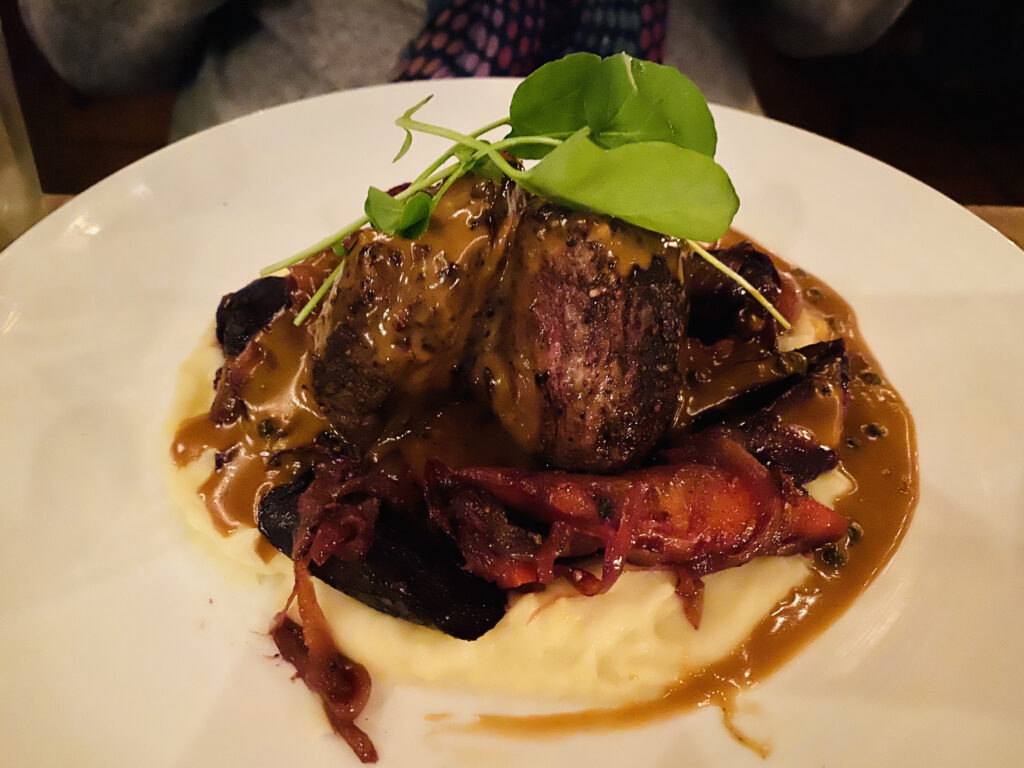 For our second course, one of our choices was the very French Boeuf Bourguignon, tender beef in a rich gravy with mushrooms, carrots, finger potatoes, pancetta, and pearl onions. This dish stood up to the best I have had, and I was told by a nearby guest that they used Julia Child's recipe. You could not get more authentically French than that.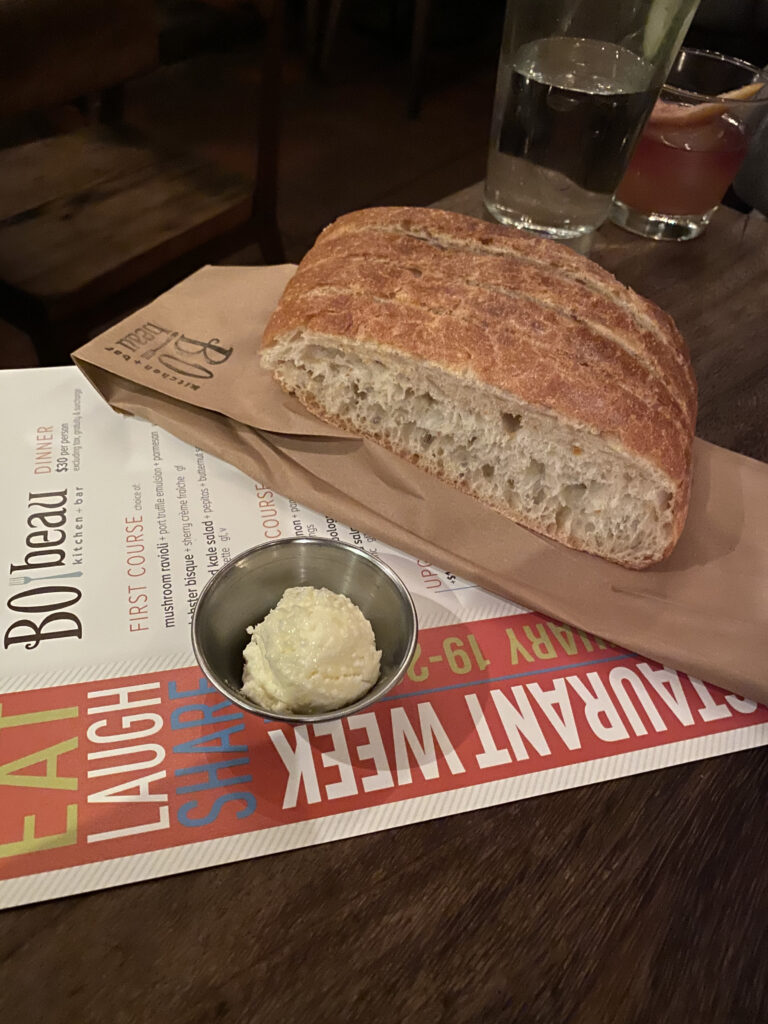 The other second course we chose was the Tournedos au Poivre, a hearty dish of twin petite filet steaks,  puréed potatoes, and roasted root vegetables smothered in a hearty gravy. The steak was cooked perfectly–barely medium rare (as we ordered it)–and was tender and juicy.
Also on the Restaurant Week menu are a Pan Seared Salmon and Cast Iron Diver Scallops if you are in the mood for seafood.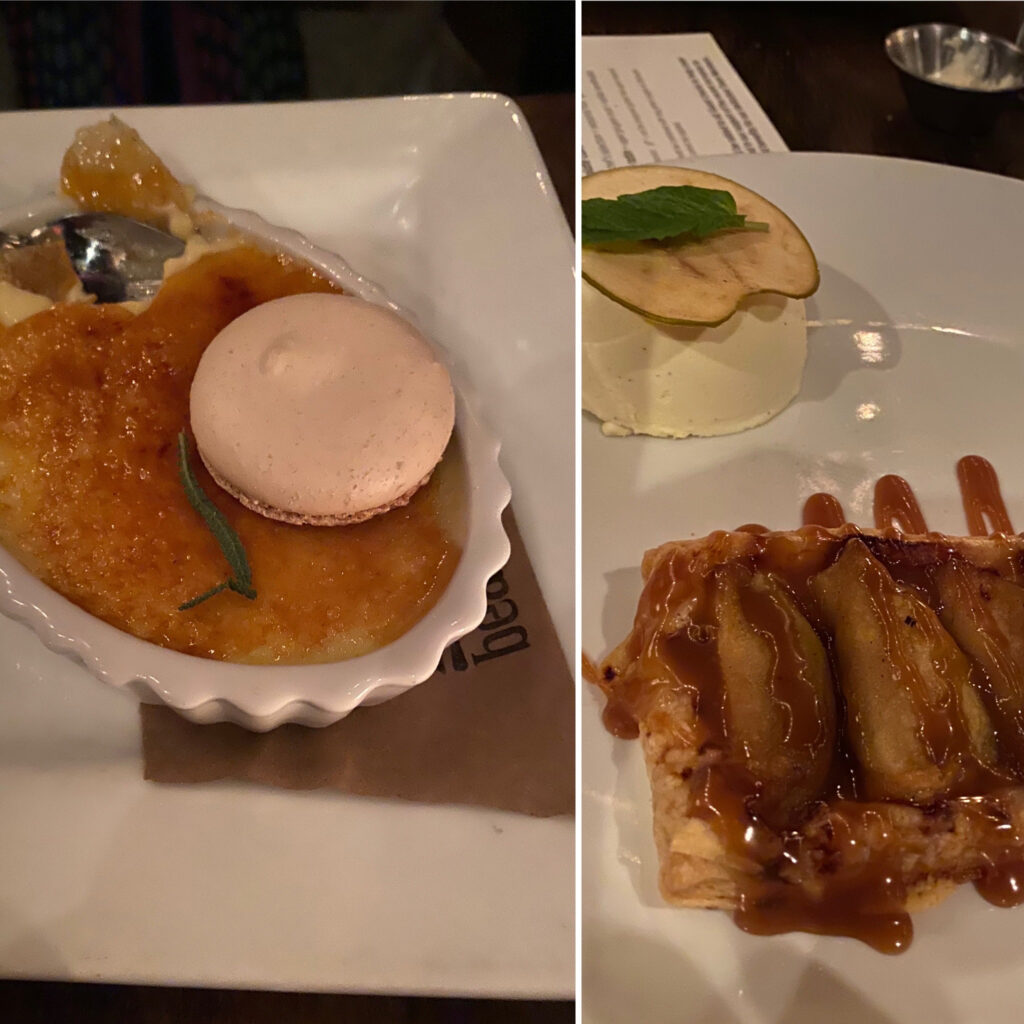 Of course, we were delighted to see some elegant desserts as Restaurant Week options. The Crème Brûlée, French for "burnt cream," with its creamy vanilla custard and covered with the brittle carmelized topping was heavenly. The other dessert we chose was a Grandmere Tarte Tatin, made with a rich Gruyere crust laden with apple slices and drizzled with caramel accompanied by vanilla semifreddo. The semifreddo has the texture of frozen mousse and tastes somewhere between a rich mousse and ice cream. It was the perfect balance for the tarte.
Service was impeccable, and we witnessed many happy guests. There are also a couple of small, intimate rooms within this restaurant if you prefer to eat inside, but the heating lamps outside kept us warm and cozy.
San Diego Restaurant Week offers over 180 participating restaurants with three-course prix-fixe dinner menus for $20, $30, $40, $50 or $60 per person, and some restaurants will also offer two-course prix-fixe lunch menus for $10, $15, $20 or $25 per person. Bo Beau Kitchen + Bar is only open for dinner. This is a great bargain for a gourmet dinner in such a lovely setting.
The participating restaurants for Restaurant Week span across the county from the South Bay to East County and to the borders of Oceanside and Fallbrook to the north.
To learn more about which restaurants are participating, go to: https://www.sandiegorestaurantweek.com/