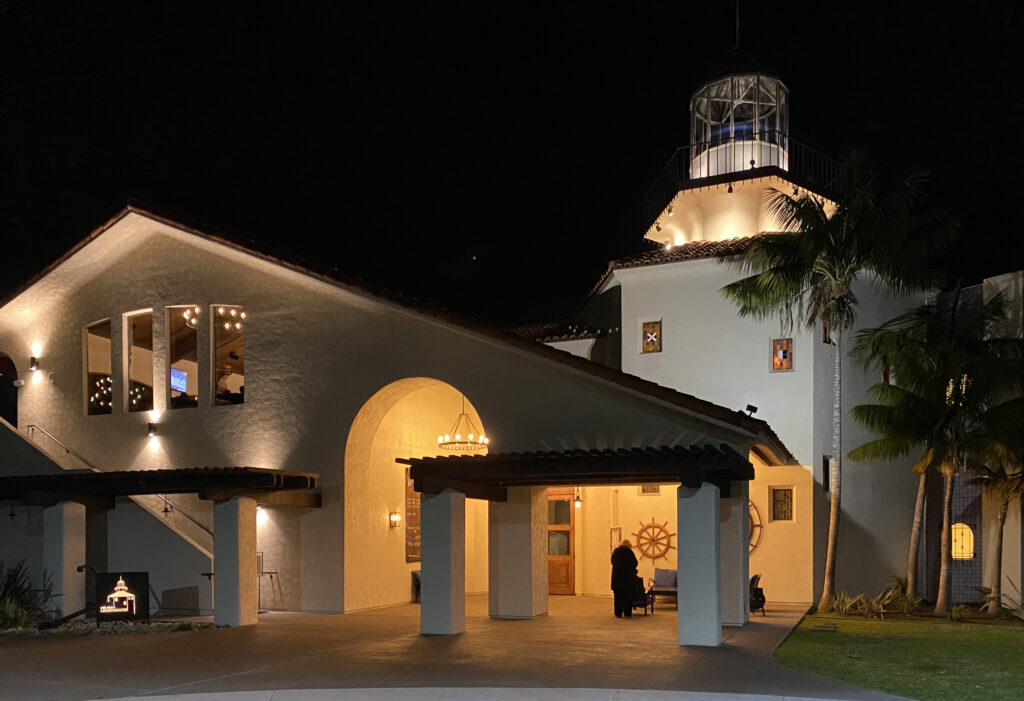 By Linda Milks and Susan Montgomery
As we embarked on a preview for San Diego Restaurant Week, we were excited to visit Tom Ham's Lighthouse Restaurant. Tom Ham's Lighthouse Restaurant in Point Loma.  We heard it had a stunning view, and, as we were driving along the bay to the restaurant with the lights of San Diego across the glistening water, we knew this would be true. Tom Ham's has quite possibly the best view of the San Diego skyline that could await any restaurant goer. But, we wondered, would the food be as outstanding as the view?  We were not disappointed.
Tom Ham's Lighthouse has a long, celebrated history in San Diego. Tom arrived in San Diego in 1955, after graduating from UCLA, and turned Bali Hai on Shelter Island, into a highly successful and still popular restaurant. He then found the ideal spot for his next restaurant, with gorgeous harbor and skyline views, designing it in the shape of the state of California and incorporating the working Beacon #9. The result was Tom Ham's Lighthouse, which has thrived since 1971, and is today run by his children and grandchildren.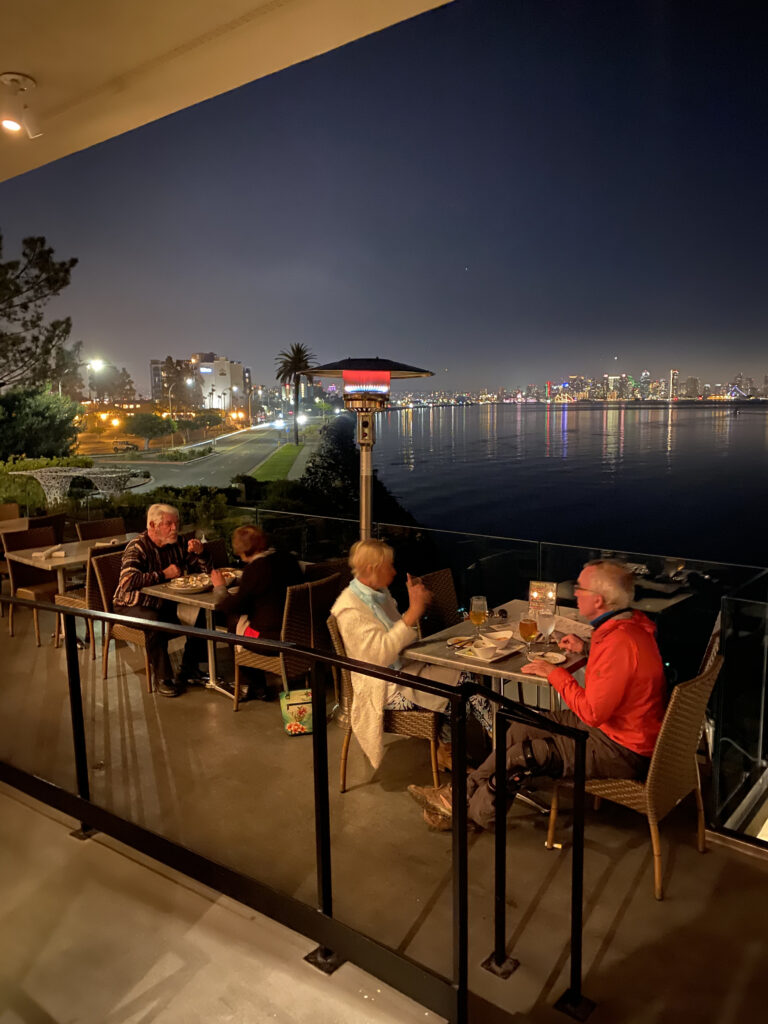 When we entered the restaurant, we were given the San Diego Restaurant Week menu. As food and wine writers, we were on a quest to preview this menu and there were many enticing options.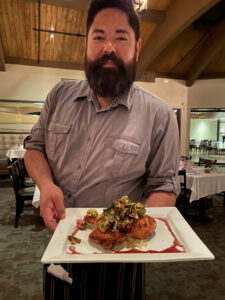 Our friendly server, Eddie, encouraged us to try the Market Fish, his favorite dish on the menu, but first, we ordered two starters for our dinner.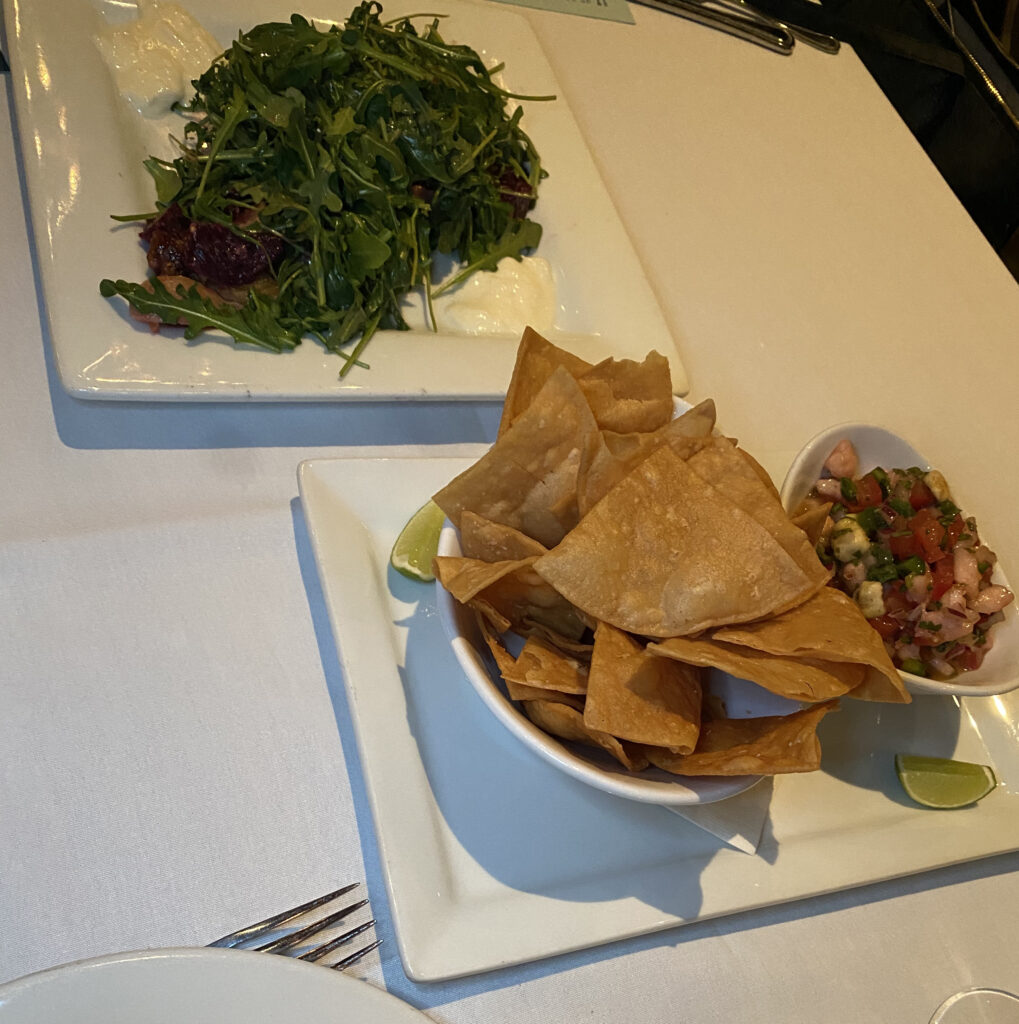 The House Ceviche, made of avocado, red onion, tomato, lime, cilantro, and shrimp, exuded freshness with a citrusy flavor and the accompanying tortilla chips were crispy for dipping. The Roasted Beets served with burrata, dates, arugula, and pistachios, was another one of our server's favorites. We followed Eddie's recommendation, and the beets were fresh and nicely cooked with everything served in a delicious, light dressing.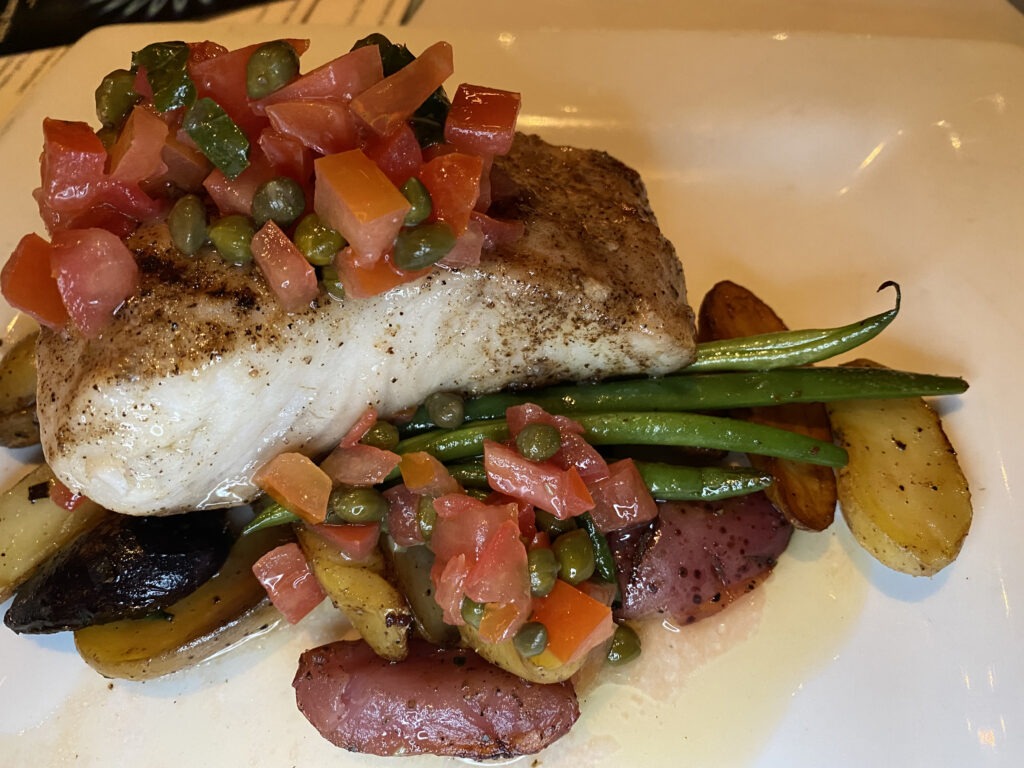 It was time for the main course. We ordered the Market Fish of Yellowtail, which is served with haricot verts and pearl potatoes with the perfect Sauce Vierge (olive oil, butter, basil, lemon, capers, onion, and tomatoes.) The fish was sublime—a subtle flavor cooked to perfection. The sauce was the perfect accompaniment.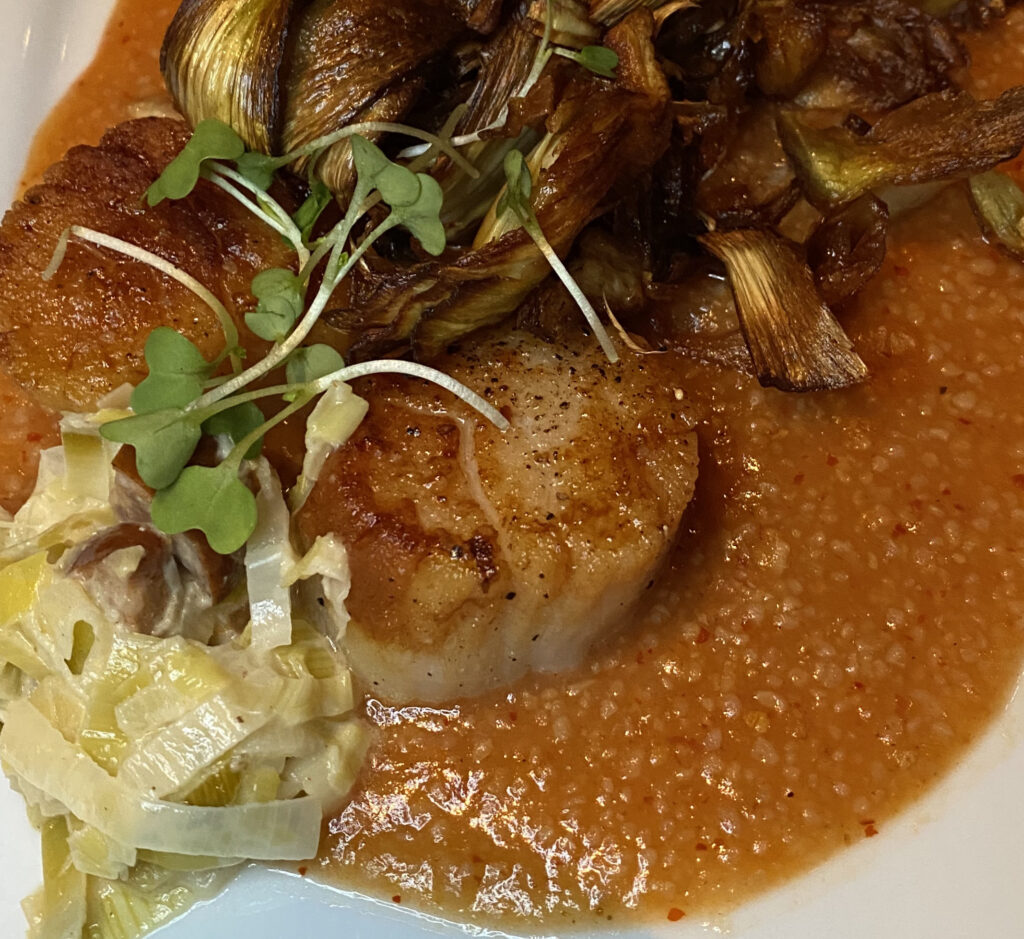 The second main course we shared was Pan Seared Maine Diver Scallops with grits, andouille sausage, melted leeks, and crispy artichokes. Once again, the scallops were perfectly cooked to tender perfection. This was a creative and delightful main course.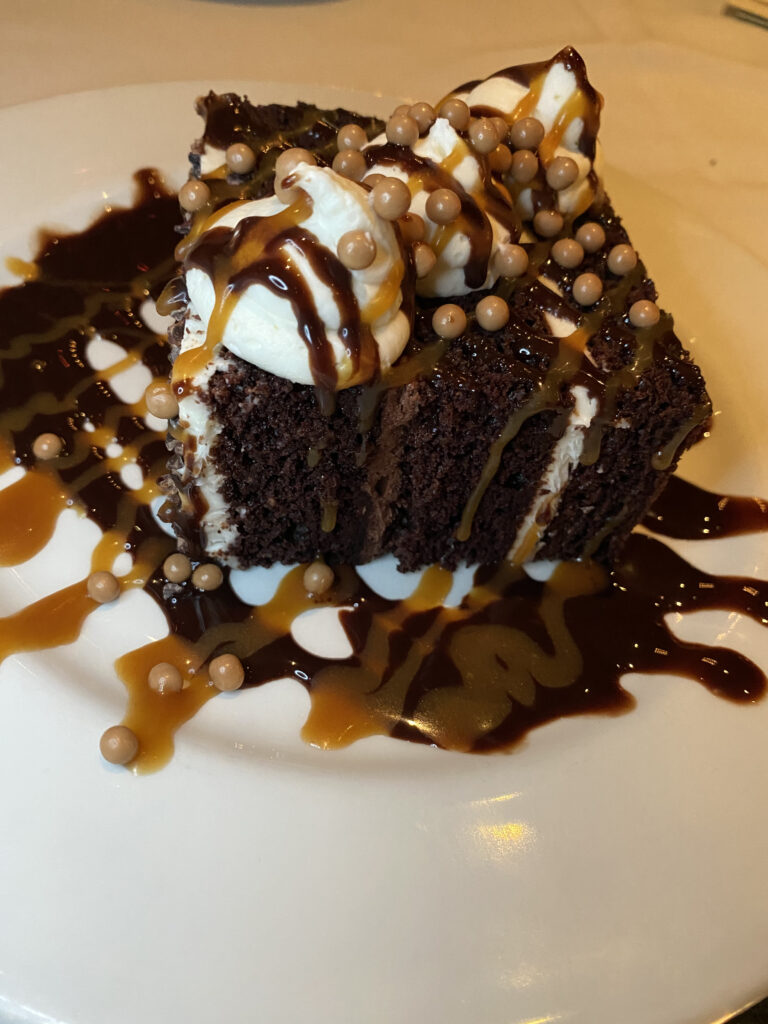 Of course, there is always room for dessert. We chose the decadent Chocolate Mousse Cake smothered in chocolate and bourbon caramel sauce and topped with whipped cream. Our second dessert choice was Crème Brûlée which provided a great contrast with its creamy vanilla custard and a crunchy, hardened, caramelized sugar crust. The deliciousness of both of these desserts sated our need for a delightful finish to our meal.
The items we chose are all on the restaurant's Restaurant Week dinner menu, but there are many other choices.
You too can participate in San Diego Restaurant Week. Over 180 participating restaurants will offer three-course prix-fixe dinner menus for $20, $30, $40, $50 or $60 per person and some restaurants will also offer two-course prix-fixe lunch menus for $10, $15, $20 or $25 per person. Tom Ham's Lighthouse Restaurant has both a lunch and dinner menu for Restaurant Week. Lunch is either $15 or $20, depending on how you choose items from the menu. The dinner menu is $40 and includes many items already on their main menu. This is a great deal for a gourmet dinner in such a lovely setting.
The participating restaurants for Restaurant Week span across the county from the South Bay to East County and to the borders of Oceanside and Fallbrook to the north.
To learn more about which restaurants are participating, go to: https://www.sandiegorestaurantweek.com/