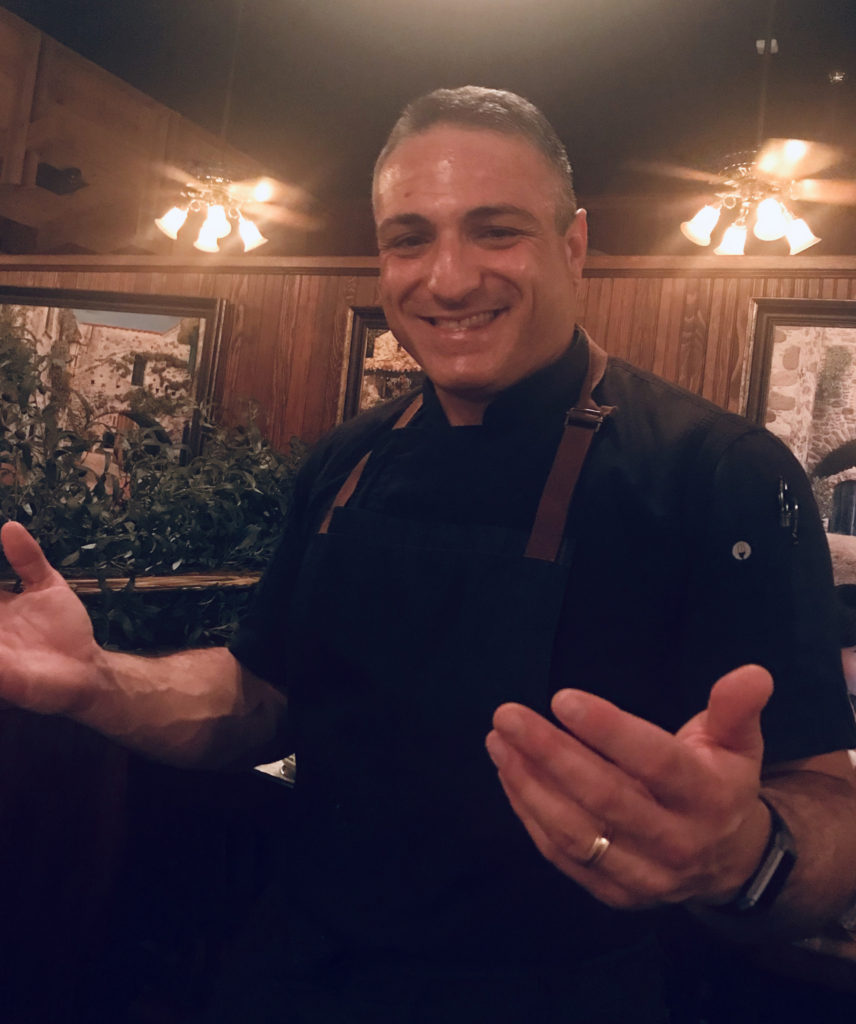 Enzo's Bistro & Bar, the newest Sicilian restaurant in Rancho Mirage, opens with a baby grand playing music every night to set the stage of a perfectly lovely evening enjoying some of the best Sicilian food in all of Rancho Mirage.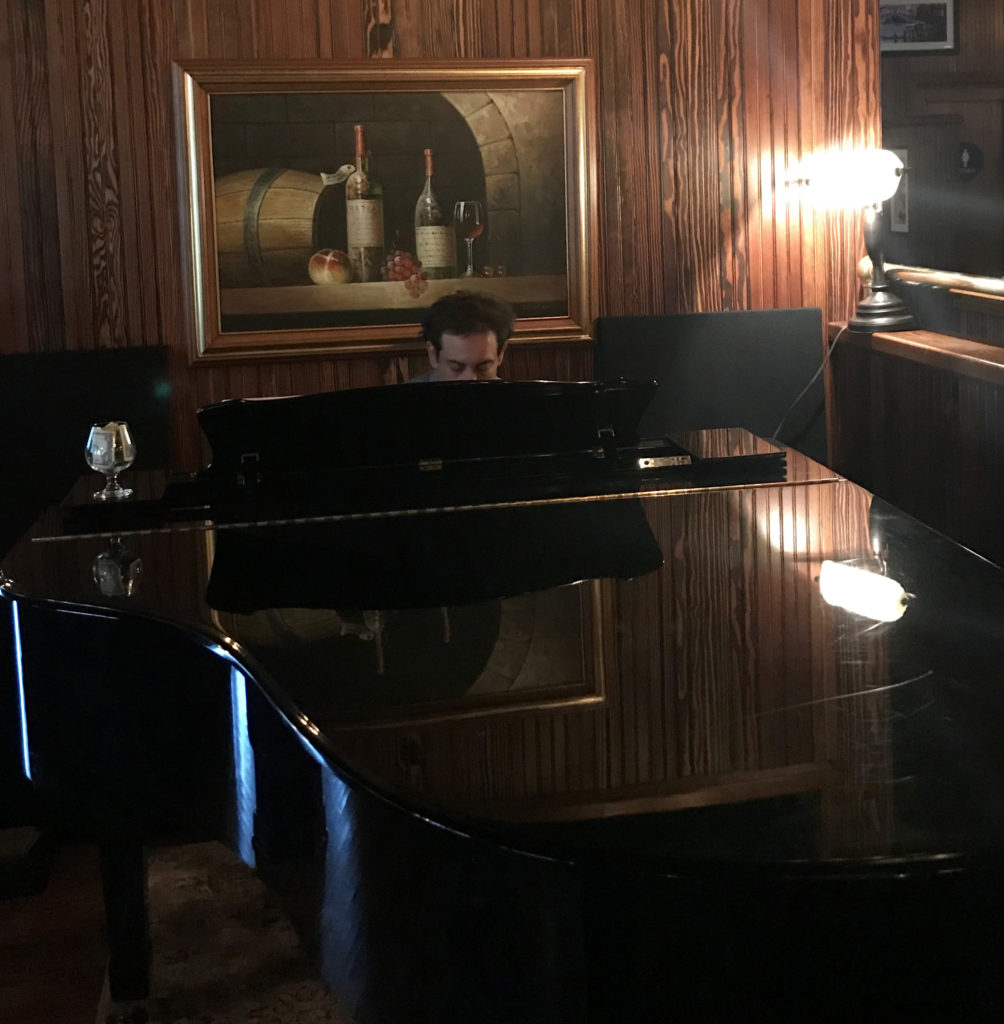 My friends, Susan Montgomery, Jan M. Smith, Mary Farah, and I were invited to a preview of some amazing courses originating from Robert Novello's grandmother's recipes brought from the Calabria region of Italy.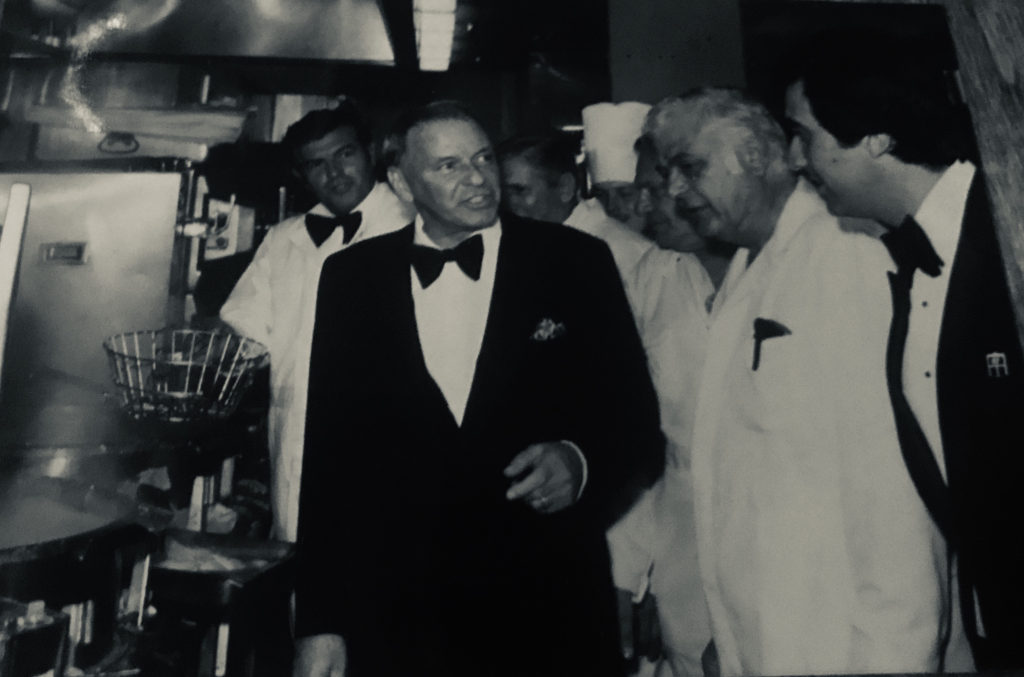 By the way, Enzo's is located in the original building where Frank Sinatra would come and even join the chefs in the kitchen. Longevity in the restaurant business, with partners Robert Novello and Hal Griffith working together for 35 years, brings a rhythm to insuring a perfect evening for their guests.
Son, Nick Novello, is the chef who has recreated all things delicious. Nick is also a charmer, and he will make you love his place along with his father, Robert. Hospitality oozes from these two.
We started the evening with a Sicilian Caddy cocktail which can be translated to an Italian margarita. The bartender knows his business.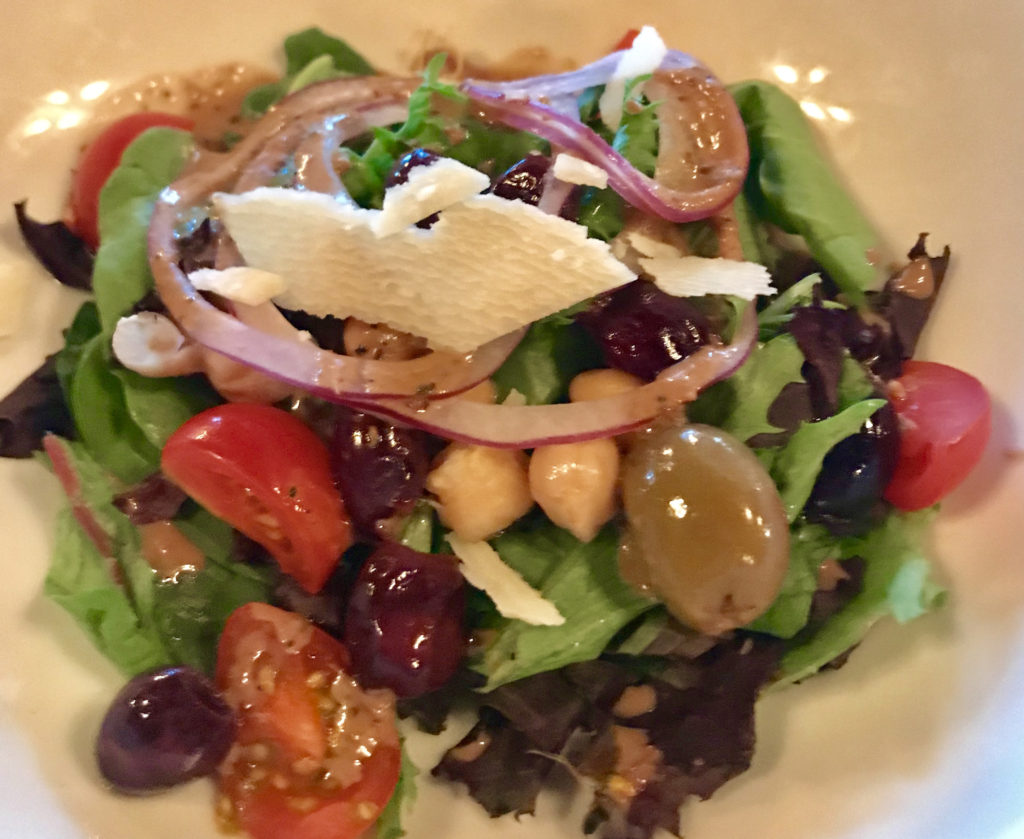 The Mista Salad was chock full of garbanzo beans, shredded red onions, tomatoes, olives and Parmigiana Reggiano. It provided that perfectly refreshing beginning to our meal.
Then, out from the kitchen came the Pappardelle Bolognese, a slow-braised Bolognese sauce with Parmigiano Reggiano and Romano Pecorino. Perfectly cooked noodles and a rich tomato sauce made this dish magnifico.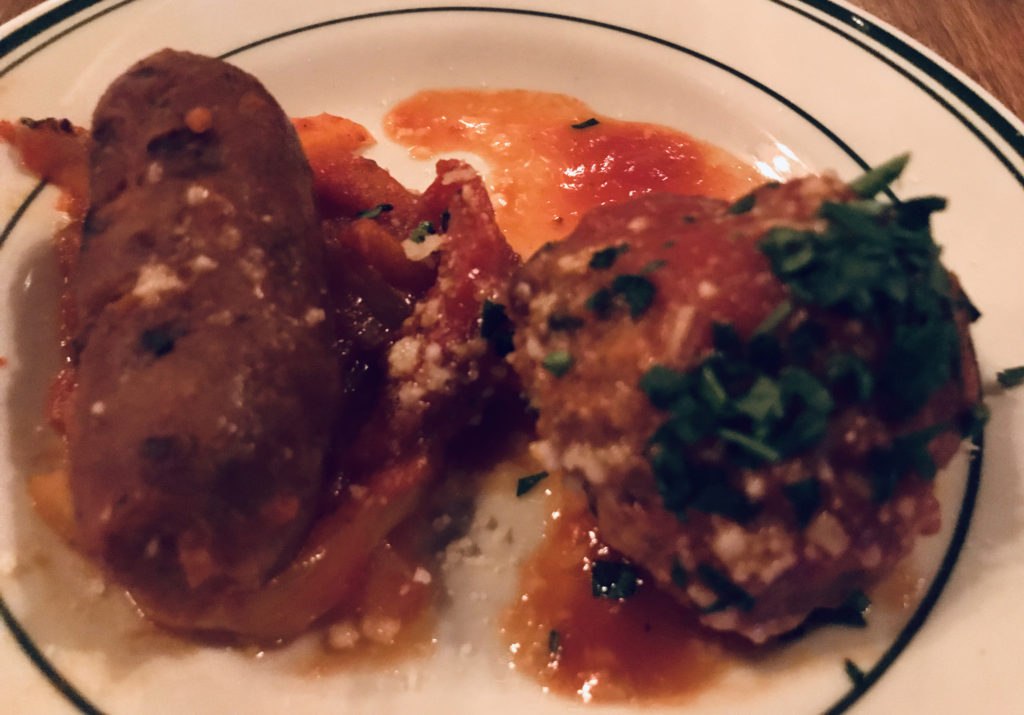 Of course, we had to sample the Sausage Peppers and Meatballs served up with a great sauce. The sausage is the original recipe straight from Grandmother's kitchen.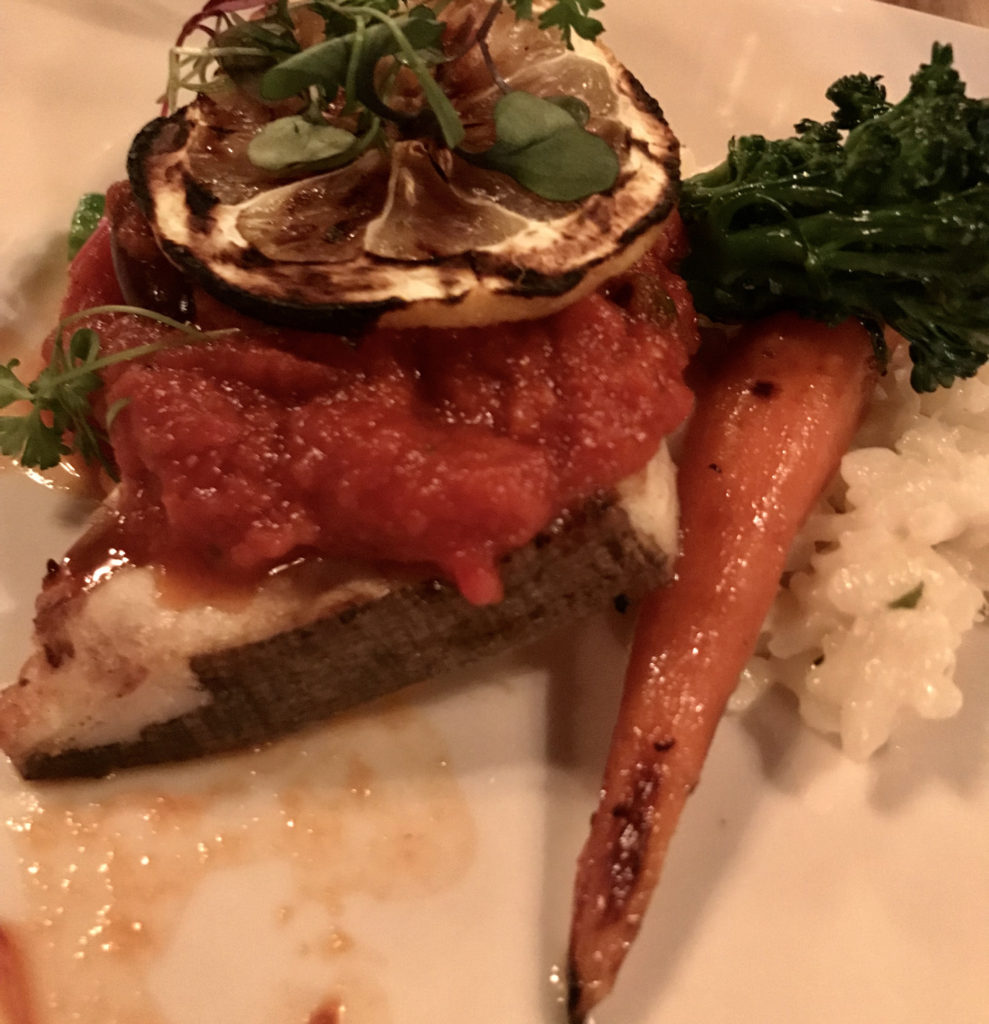 Even if pasta isn't what you are looking for, these guys have their own fleet bringing in fish for them off the Southern California Coast. We were served the Pesce Spade Pizzaiola, grilled swordfish topped with a black olive, caper, and a roasted pepper tomato sauce. Plated alongside the fish was a creamy risotto and crispy grilled carrot. The fish was not overcooked and tasted very fresh.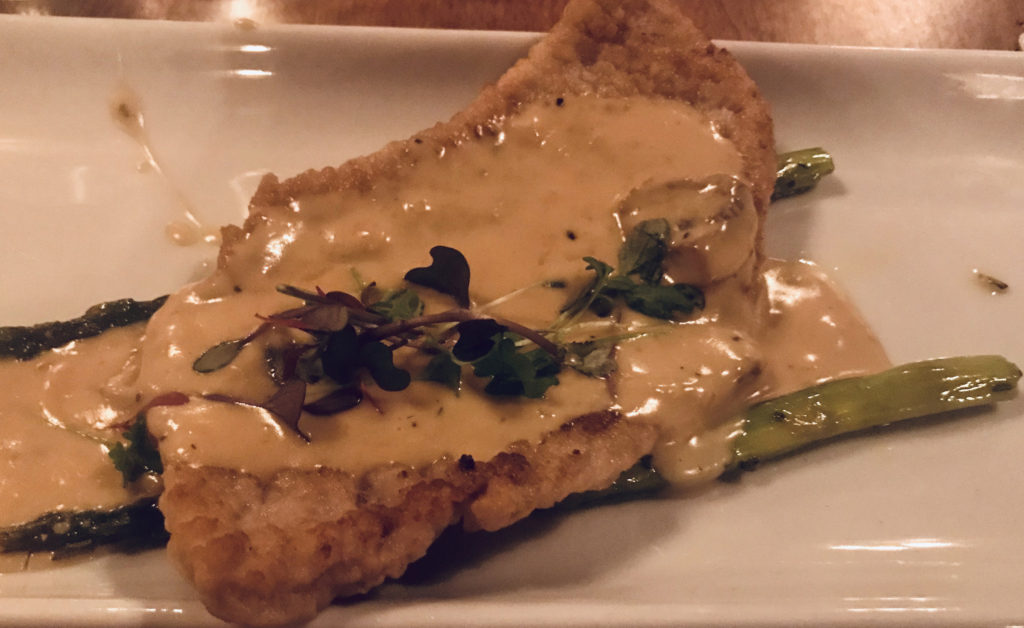 My favorite of the evening was the Vitello Marsala, veal medallions sautéed and served with a cremini mushroom and marsala wine sauce atop roasted asparagus. Again, the veal was cooked to perfection, and the sauce was the best I have ever had. Don't miss this dish.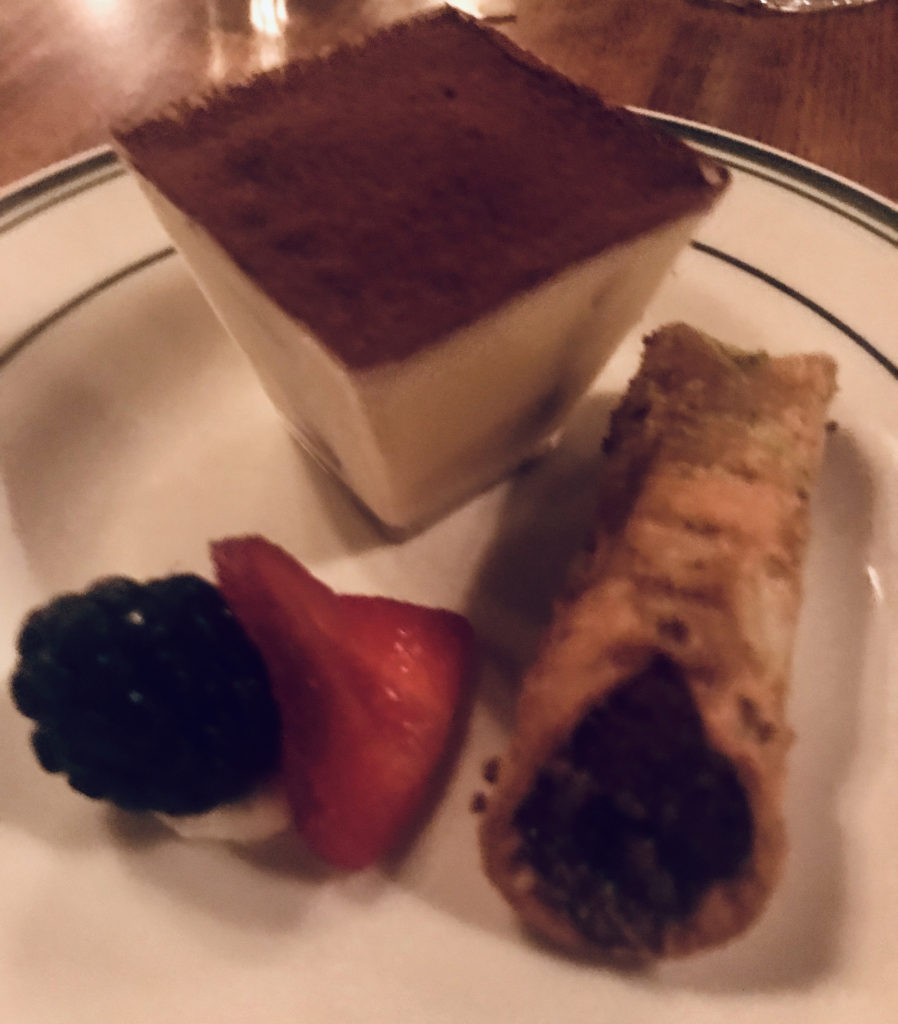 Of course, there is always room for dessert, and we were served a mini tiramisu and a small cannoli. Both satisfied that sweet tooth. I must say the cannoli showed off the pastry chef's skills.
We loved our cruise through Sicily accompanied by wine from Rutherford Ranch and labeled just for Enzo's.
Just a note that if you are interested in steak, Enzo's has an aging refrigerator where steaks are aged for 30 days prior to being served. This is the way you want your steak treated.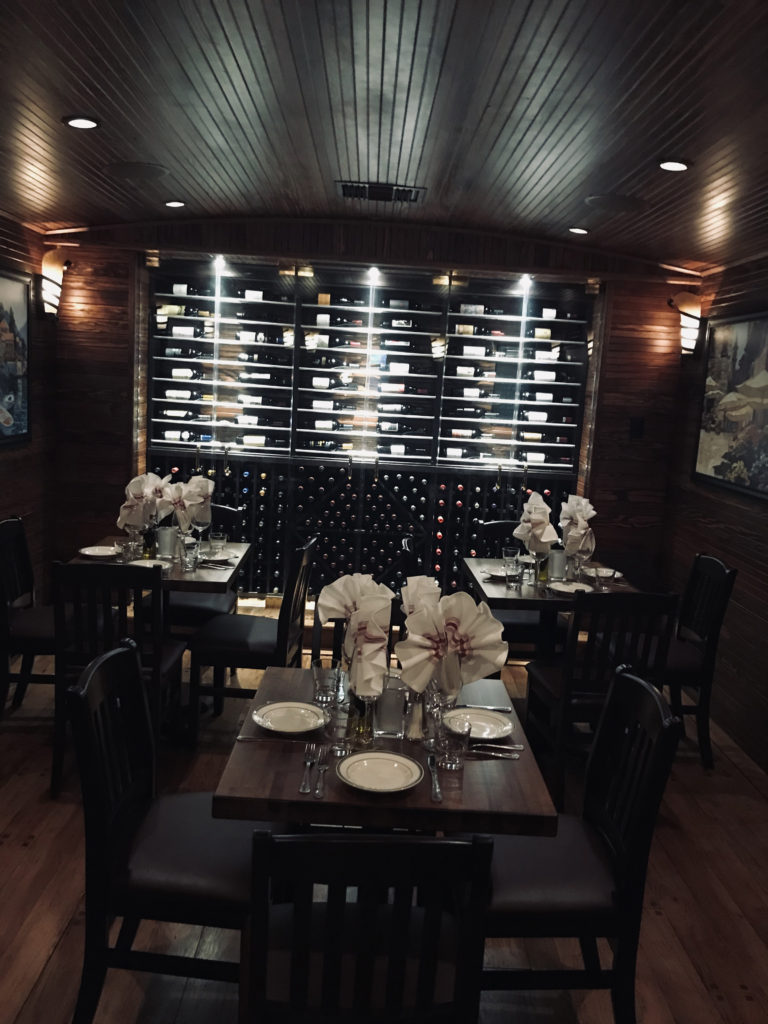 If you are in the mood for a small party or a romantic dinner, Enzo's has a small wine cellar room you can reserve for no extra charge. I would highly recommend doing this.
Enzo's is located at 70030 Hwy 111, Rancho Mirage, California. The phone number is 760-321-7635.