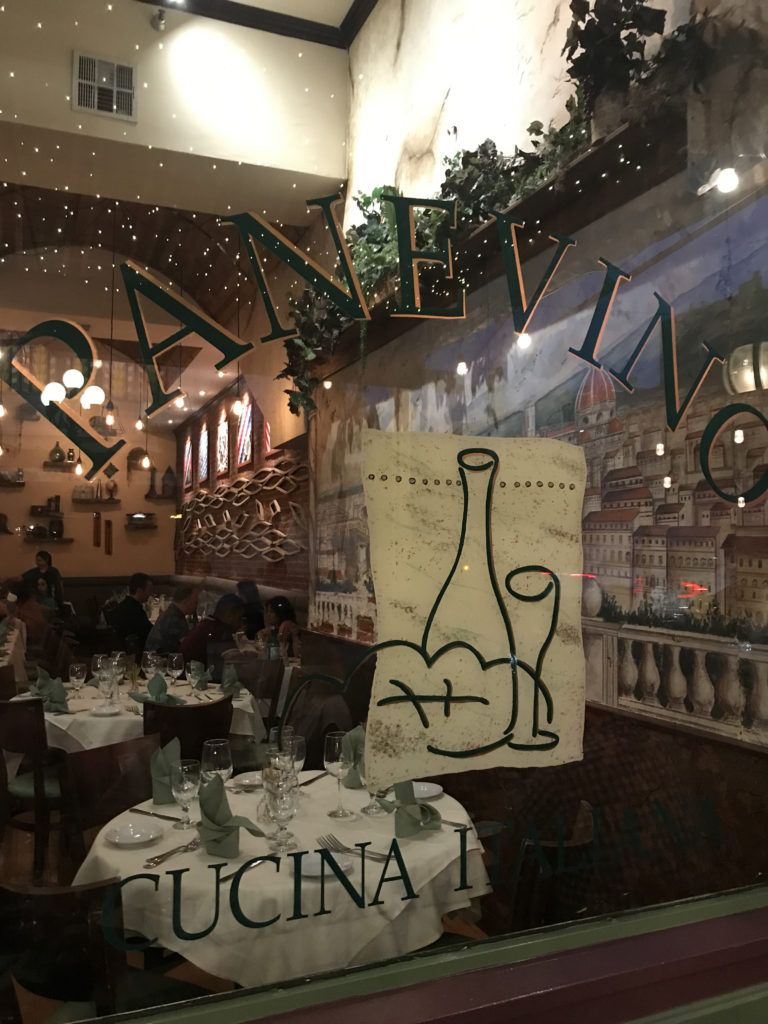 The opportunity to try a new restaurant is here again. San Diego Restaurant Week runs from September 22-29 and offers up some delicious places to dine.
My writing partner and I love to explore these restaurants in San Diego that we haven't sampled. Ciao! We were off to a traditional Italian Restaurant in the heart of the Gaslamp District of San Diego, Osteria Panevino.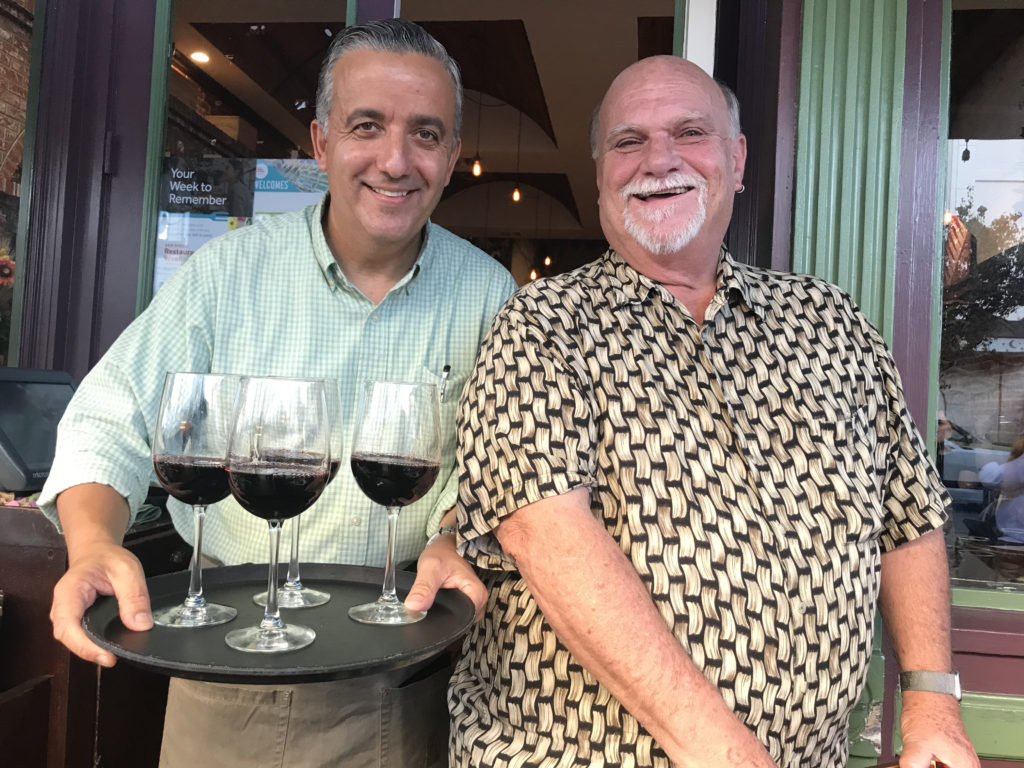 Sicilian born Executive Chef and owner, Vincenzo Lo Verso, whips up authentic Italian dishes which we were excited to try. We had our Restaurant Week dinner with two other writing friends so we were able to sample a wide variety of offerings. Charming restaurant manager, Giuseppe Gagliano, accurately advised us to choose the wine pairing for $12 extra for our meal.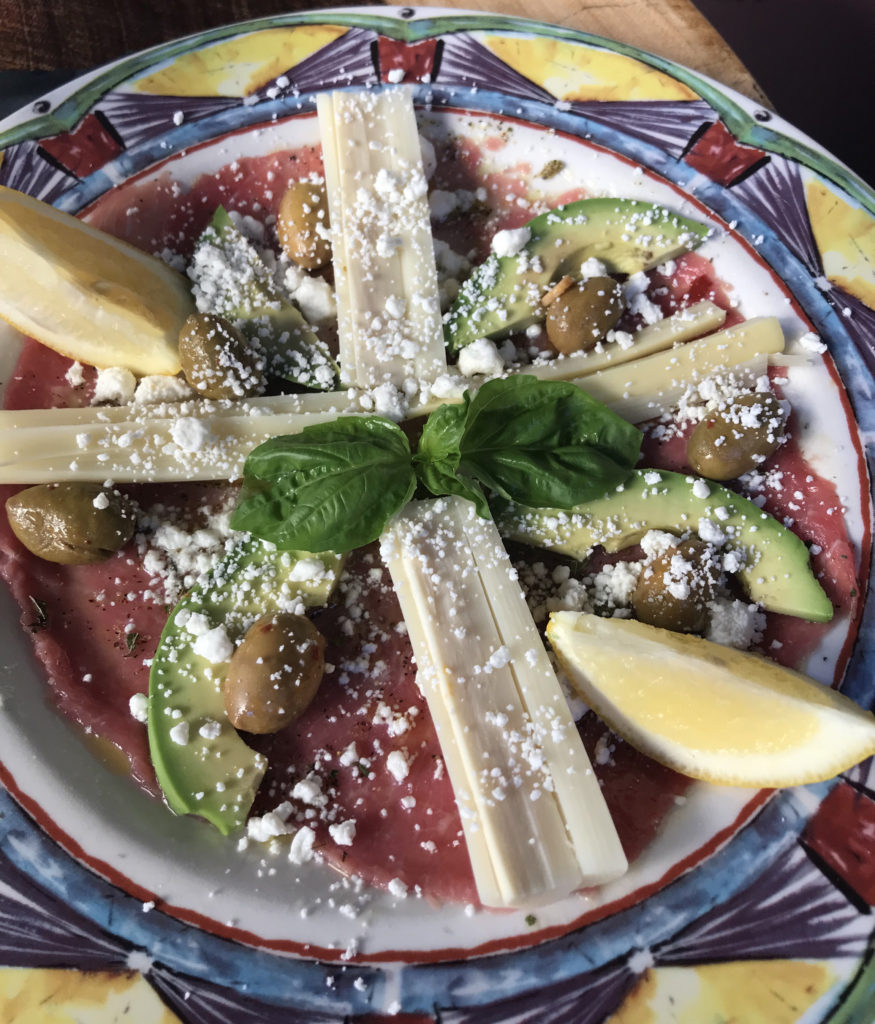 My appetizer was the Polipo Alla Griglia (grilled octopus, borlotti beans, potatoes, garlic aioli, and pesto sauce.) The octopus was succulent and perfectly charred. For a decadent appetizer, my partner chose the Funghi Ripieni (earthy mushroom caps stuffed with sweet lump crab meat.) Our fellow writers selected the thinly sliced and beautifully presented Carpaccio Palmito (thinly sliced filet mignon topped with hearts of palm and slightly pungent goat cheese) and the tangy Carciofi Alla Giudea (sautéed artichokes in lemon butter.) Each appetizer offered our group a unique taste sensation which made us all happy we could try all four. Try a glass of Prosecco as your appetizer beverage.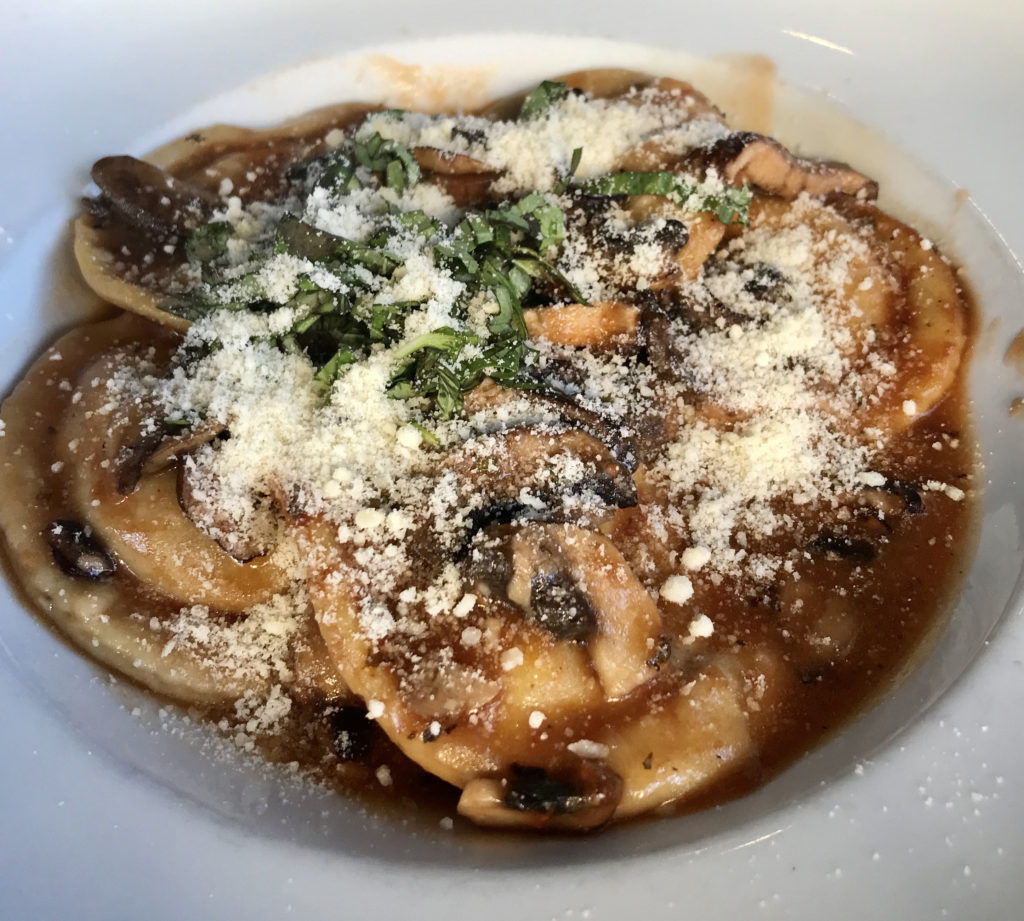 Time for the main courses. My fellow writers selected the Ravioli di Agnello (housemade ravioli filled with garlicky lamb meat topped with a thick and earthy wild mushroom sauce,) the creamy Risotto Mascarpone (arborio rice with pancetta, mascarpone cheese, and fresh asparagus,) and Pappardelle Ragu E Porcini (housemade fettuccine with a rich veal beef ragu and porcini mushrooms.) My choice was the Mezzelune di Melenzane (half-moon shaped ravioli filled with meaty eggplant and creamy mascarpone cheese in a light tomato sauce.) After sampling all of our dishes, I would order the Pappardelle next time, although all were delicious in their assorted ways. We were also told the lasagna was worthy of high praise. A glass of Super Tuscan paired well with all of these main courses.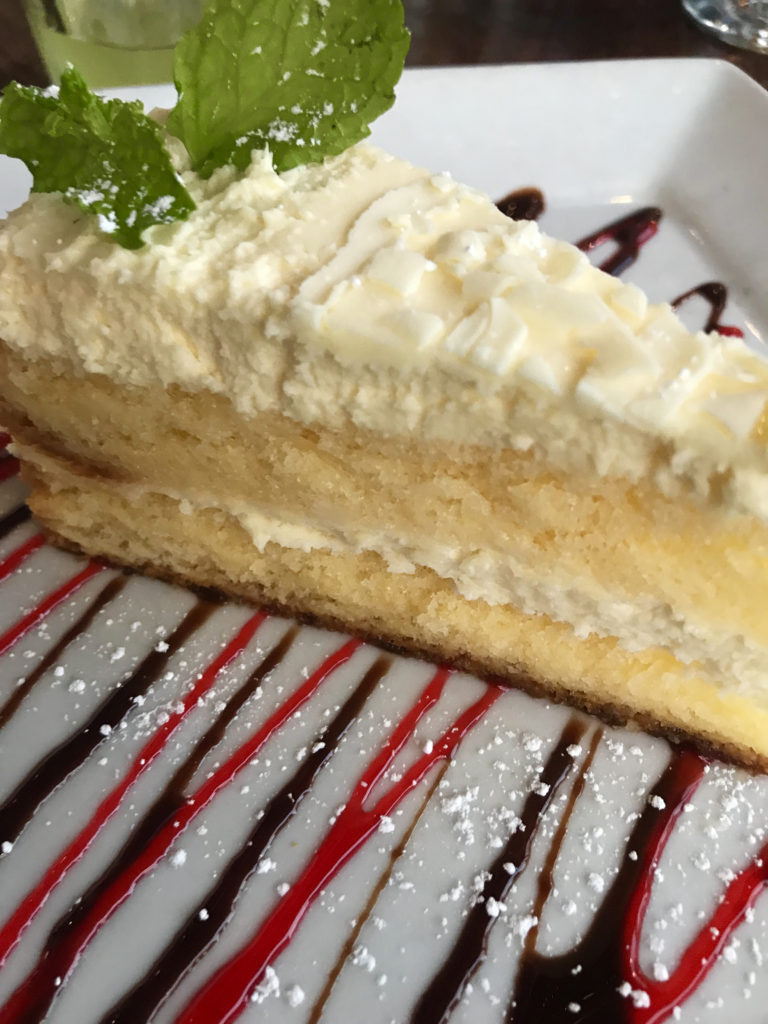 Save room for dessert. The Limoncello Cake is tangy with a luscious, not-to-sweet icing made of lemon and mascarpone cheese, the perfect accompaniment for that Italian favorite beverage of Limoncello. Salute to an excellent dinner.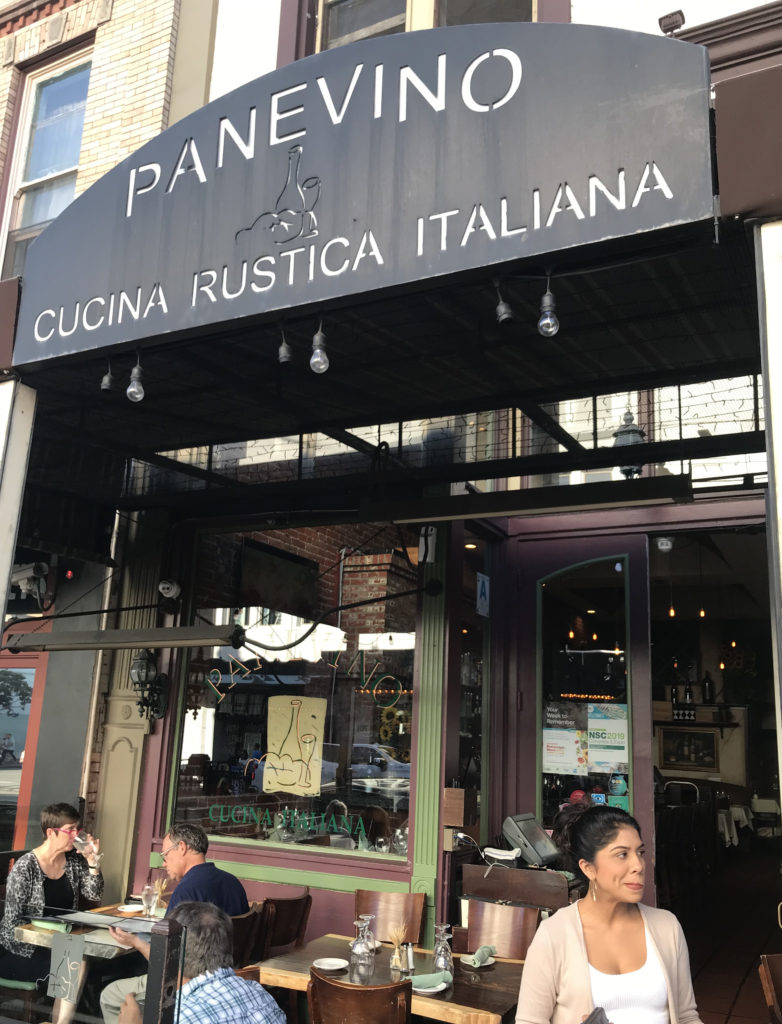 Osteria Panevino is located at 722 5th Avenue in San Diego. Be sure to make reservations at: 619-595-7959. The Restaurant Week dinner menu costs $40, plus an additional $12 if you wish to add three glasses of wine as a pairing for your meal.