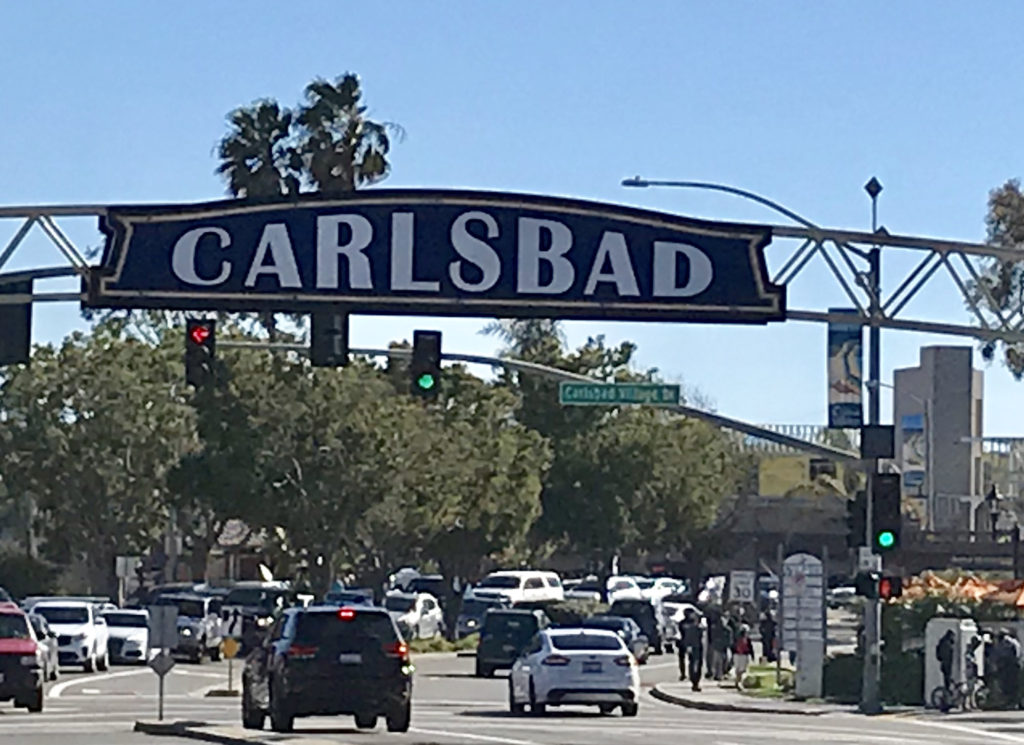 Carlsbad, California, home to beautiful beaches and surfers, pristine lagoons, Legoland, and the Flower Field, is so much more. A group of eight of us spent the day with Carlsbad Food Tours on A Taste of Carlsbad. Needless to say, we had a fabulous time.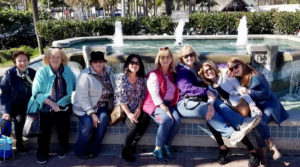 We met in the Village at the train station where the San Diego Coaster makes a stop at what was formerly known as "Frazier's Station" and had a sign of "Carl" to avoid confusion with Carlsbad, New Mexico.  We were lucky because our guide for the day, David Jenson, also does history tours of Carlsbad, and he gave us a glimpse of the founding of this town.
Frazier and his water are part of the history of Carlsbad. In 1880, John Frazier came to Carlsbad to farm crops like lima beans and pinto beans. He drilled several wells (much to the discouragement of locals) and found alkaline water that balanced the stomach ulcers he had.  He started offering water at the train station which soon became a whistle-stop known as Frazier's Station. Carlsbad was christened with their name because the mineral water contained the same mineral properties as found in Karlsbad, Bohemia.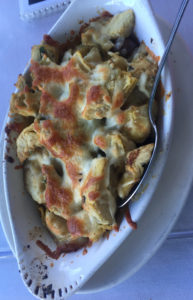 But we were here to explore the food scene. Our first stop, Caldo Pomodoro did not disappoint. This restaurant was originally a hotel built in 1925 with a speakeasy. It was a halfway stop between San Diego and Los Angeles. We were treated to baked artichoke hearts with mozzarella cheese, olive oil and olives, delicious garlic bread and baked meatballs in a marinara sauce that was spectacular. The owners, brother and sister Fran and Gina, believe cooking the sauce for a lengthy period of time rids it of acidity. I am a believer. When you walk inside the restaurant, you will see photos of the stars whose hair Fran cut along with his photo and a very glamorous photo of Gina.
Humble Olive Oils was the next stop on our route. We loved sampling the wide variety of balsamic vinegars and olive oils. Our guide suggested some wonderful combinations like the dark chocolate balsamic with blood orange olive oil and even recommended the butter-flavored olive oil to put on popcorn.
Gregorio's Italian Restaurant showed off their Italian expertise with an eggplant slider that was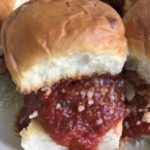 quickly devoured by our group. This restaurant was purchased in 2004 by the Nelson family when it was put up for sale because they considered it to be their kitchen away from home. Proceeds fund the Boys and Girls Club.
Witch Creek Winery offered our group three tastings of their wines which are made from grapes grown throughout California. The winery was first opened on Witch Creek in Ramona and was the first beach and urban winery in the San Diego area. Witch Creek Winery has teamed up with Nsefu Wildlife with a line of wines that raise funds for wildlife preservation in Zambia. My favorite was the sparkling chardonnay.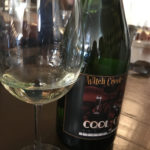 As we wondered through the Village, we noticed street art. Some of it, and my favorites, are painted by Michael Sommers from Oceanside. The piece with the lions speaks to the idea that we need to be comfortable with change, just like the lion being striped with many colors called "Catnap."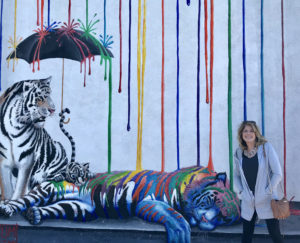 The first place open in the morning and the last place closed at night is Señor Grubby's. This place is known for its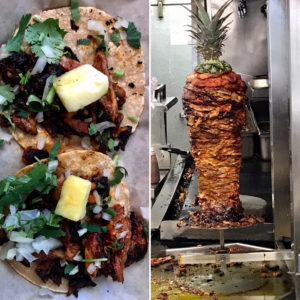 burritos. We had the opportunity to try Al Pastor Tacos, pineapple and pork tacos where the pork is chili-rubbed and then marinated and grilled. They are often served by Mexican street vendors. Deliciousness on a corn tortilla is what I call it.
Lola's Mexican Deli was on our list as the next stop but because it was a holiday, they weren't open. Having lived in Carlsbad for some time, I used to stop at Lola's for a quick lunch and believe this is true Mexican food inside a little grocery and should not be skipped. Try their burritos.
Who doesn't love chocolate, and Carlsbad Chocolate Bar was our dessert (our first dessert.) We sampled a mouth-watering sea salt chocolate caramel. In addition to chocolate, Carlsbad Chocolate Bar has a wide selection of wines and ports to enjoy with that special piece of chocolate.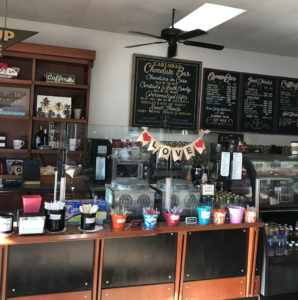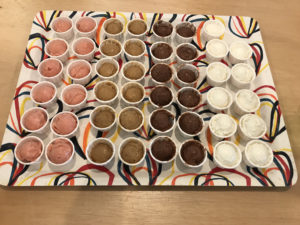 Gaia Gelato was our second dessert. This charming gelato establishment is where an authentic gelato lab has been installed with machines brought by two cousins from Italy. Here they use the traditional preparation method to combine Carlsbad alkaline water and fresh California ingredients. We sampled the blood orange, espresso, dark chocolate and honey-lavender gelatos. Then, we had to re-sample them since we couldn't decide which was the best.  Very special gelato, indeed.
One of my cohorts and myself stayed in Carlsbad to explore two new restaurants that we had heard so much about. I would definitely recommend taking the time to enjoy both of these places.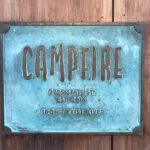 Campfire restaurant opened in 2016 with the idea of gathering around a fire with honest cooking. Immediately when you enter the restaurant, bar seating awaits you next to the glass-enclosed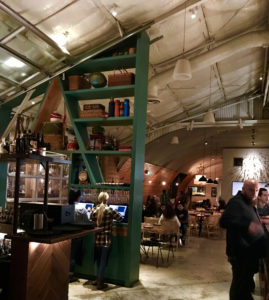 kitchen with a wood-fueled grill and smoker as well as a raw bar. As you meander through the restaurant, you enter a Quonset hut-style metal roofed area with a tent-like covering, a suggestion to the name of the restaurant. Outside are picnic tables and the quintessential teepee. The menu offers a tip-of-the-hat to vegetables prepared in unique ways. Try the grilled brassica (members of the mustard family like broccoli or cabbage), roasted broccoli, or blistered wax bean as appetizers. It's not all about vegetables, however, because the menu offers monkfish, wagu, and ribeye. We sampled appetizers at the bar, and I had to try a cocktail called Campfire made of bourbon, smoke, chocolate, and orange peel. And yes, they do serve s'mores.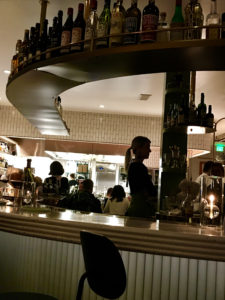 Our last stop for the day was Jeune et Jolie restaurant (meaning young and beautiful and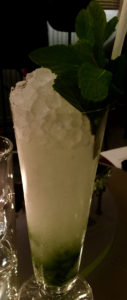 named after a French erotic drama film.) It is owned by the same group as Campfire but elicits a sexy, grown-up atmosphere with its crushed velvet booths, marble and polished brass. Here you will find luxury at its best with seafood platters, black truffle, foie gras, and caviar. Absinthe is found on the cocktail menu. My friend tried the Absinthe Frappe made with lime and mint over crushed ice. Truly beautiful. Since we had been eating all day, we ordered the Pain Et Beurre (baguette with butter) and Crevette (prawns with baby vegetables, peanuts, and a consommé. It was exquisite.
I urge you to seek out your own special places to dine in Carlsbad, or take a trip through the Village with Carlsbad Food Tours. They can be reached at https://www.carlsbadfoodtours.com.