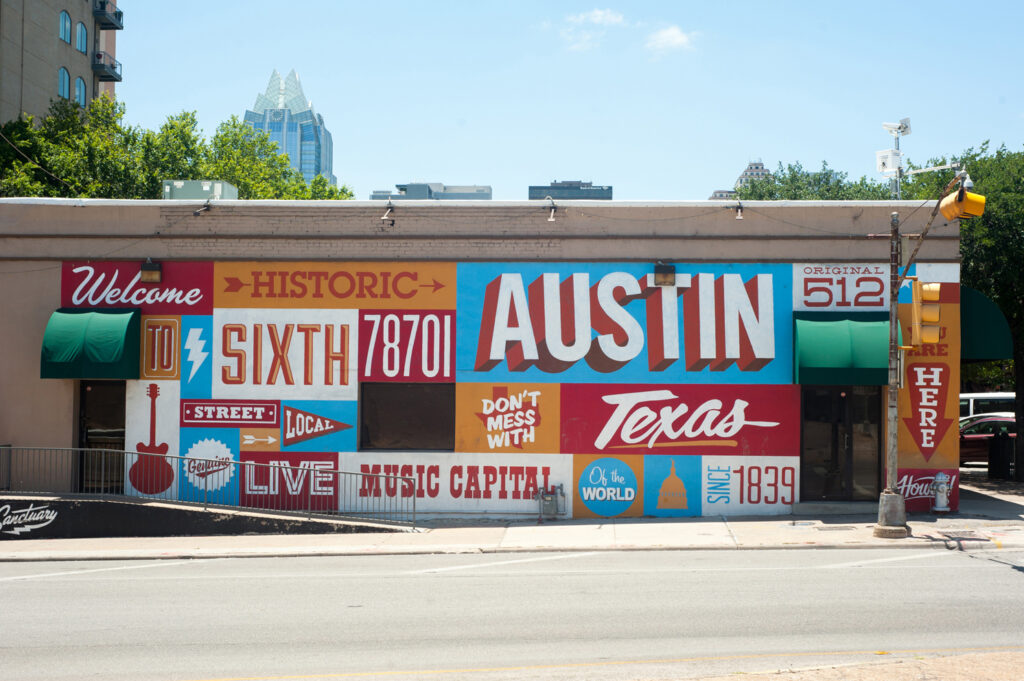 What's to know about Austin?
In 2019, Austin was ranked "#1 Best Place to Live" for three years in a row by both U.S. News and World Reports and by Forbes.
Willie Nelson and Matthew McConaughey are both residents and promoters of Austin. McConaughey has been labeled the "Minister of Culture."
Music
Did you know Austin is called the "Live Music Capital of the World?" When I heard this during our International Food, Wine & Travel Association webinar from Julie Chase, Vice President and Chief Marketing Officer for Visit Austin, I had to find out why it got that name.  Austin has more live music venues per capita than anywhere else in our country. There are over 1900 bands and performing artists living and playing in the Austin area. Some nights there are more than 100 groups playing on the same night. Austin is known for its international event called South by Southwest. Part of what makes this event so special are the music festivals in addition to interactive media, film, and conferences. The Austin music scene has exploded because it is known for its innovative take on music.
College towns are traditionally known as great places to live a visit. Austin is a college town of 60,000 students at the University of Texas. The LBJ Presidential Library is located on the university campus.
Because I lived in Portland, Oregon, often known for its quirkiness and the label of "Keep Portland Weird," I was curious about the saying "Keep Austin Weird," the first city known by this label. The label originated with a community college librarian and was used to promote independent local businesses. It celebrates the uniqueness as well as the fun and quirkiness that makes Austin so special.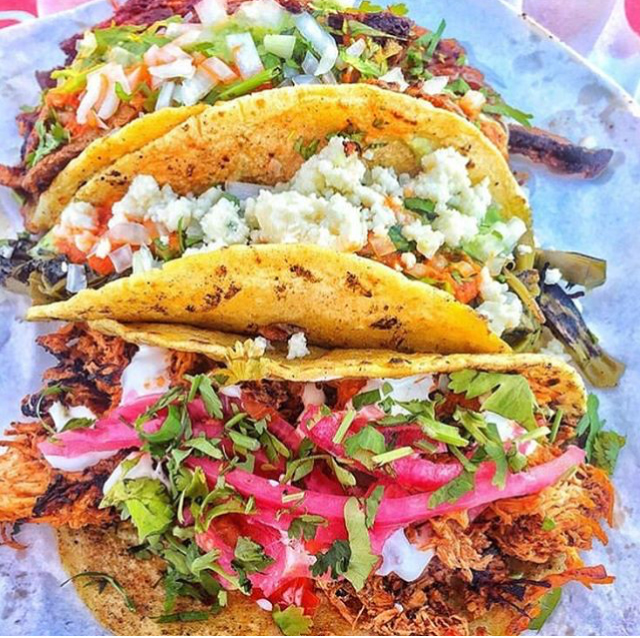 Food
Then there is Austin's Food and Wine Festival which will take place November 5-7 this year. There is always plenty of wine, spirits, and food from top chefs from Austin and central Texas. There will be tons of grilled BBQ brisket (with no sauce—just a rub and smoke), all kinds of tacos, and plenty of queso.
Talking about wine, Austin is considered the gateway to the Texas Hill Country.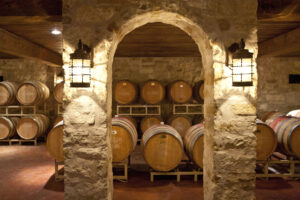 Wine
Denise Clarke, marketing director for Texas Fine Wine, an organization comprised of five wineries and making quality wines, told us during our webinar the features of the Texas wine region.
Texas is the fifth largest producer of wine in the country, and the number of vineyards and wineries is fast growing. It all started with Spanish missionaries in the 1600s. In the 1990s, grape growing in earnest began. And, a lot has improved in just the last ten years.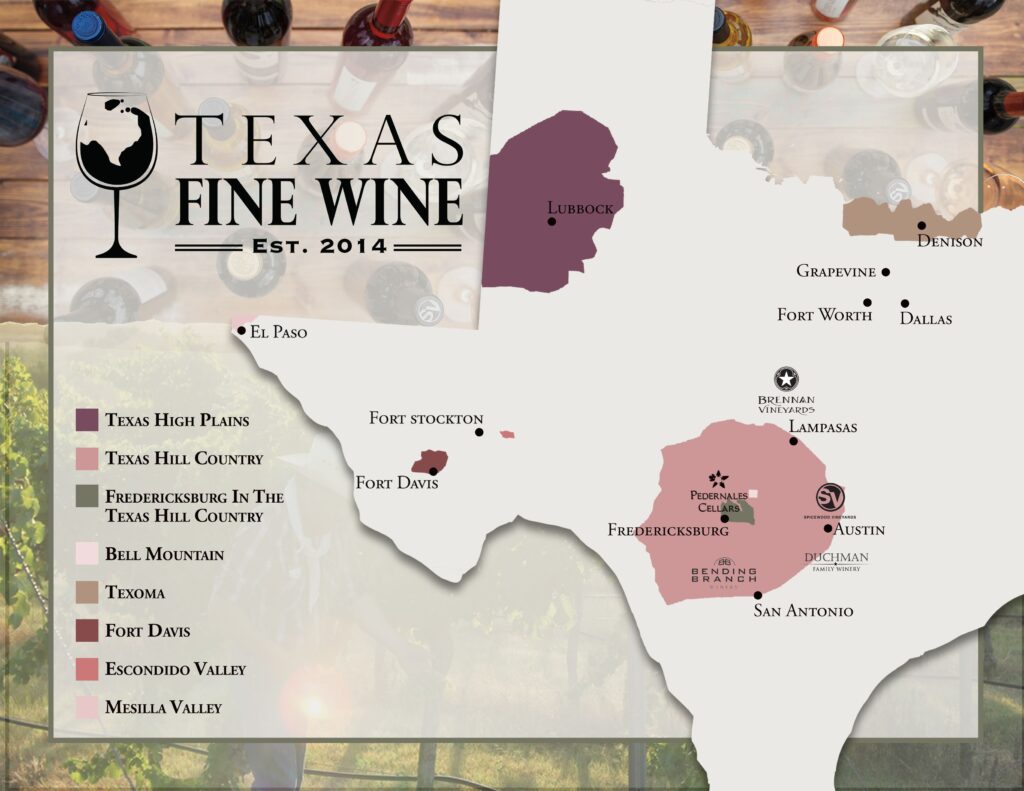 Wine country in Texas is concentrated in two areas of the state. One of those areas is the High Plains area near Lubbock, Texas. I was surprised to learn that that area reaches between 3,000 to 5,000 feet in elevation which provides the opportunity to grow grapes that you would not expect in Texas. The spring freezes can wreak havoc with the crop as well as the summer hail storms. Wind fans and hail netting are used to protect against the elements. The soil is red sand over clay and has a good diurnal shift (difference between day and night temperatures.)
The other area where you will find vineyards is the Texas Hill Country. When you look at the landscape, you see hills and lots of trees. The soil is limestone, clay, and granite. It becomes hotter in the summer than the High Plains and has humidity creating a Mediterranean climate.
During our webinar, we were treated to wine and introduced to the five wineries that comprise Texas Fine Wines.
Dave Reilly, winemaker for Duchman Family Winery, produces mainly Italian varietals, many of which are grown with grapes from the High Plains region because it is more conducive to a continental climate. Varietals such as Vermentino, Sangiovese, and Dolcetto grace their cellar. Some of our group were sent a bottle of the Vermentino. The group consensus was that it was crisp and refreshing with floral notes and some stone fruit and honey.
The Duchman Family Winery is located in Texas Hill Country about 30 minutes from Austin. This charming winery was named one of 20 of the most beautiful wineries in the country. Grab a bottle of their fine wine and sit at the picnic table under spreading oak trees for a relaxing wine tasting experience.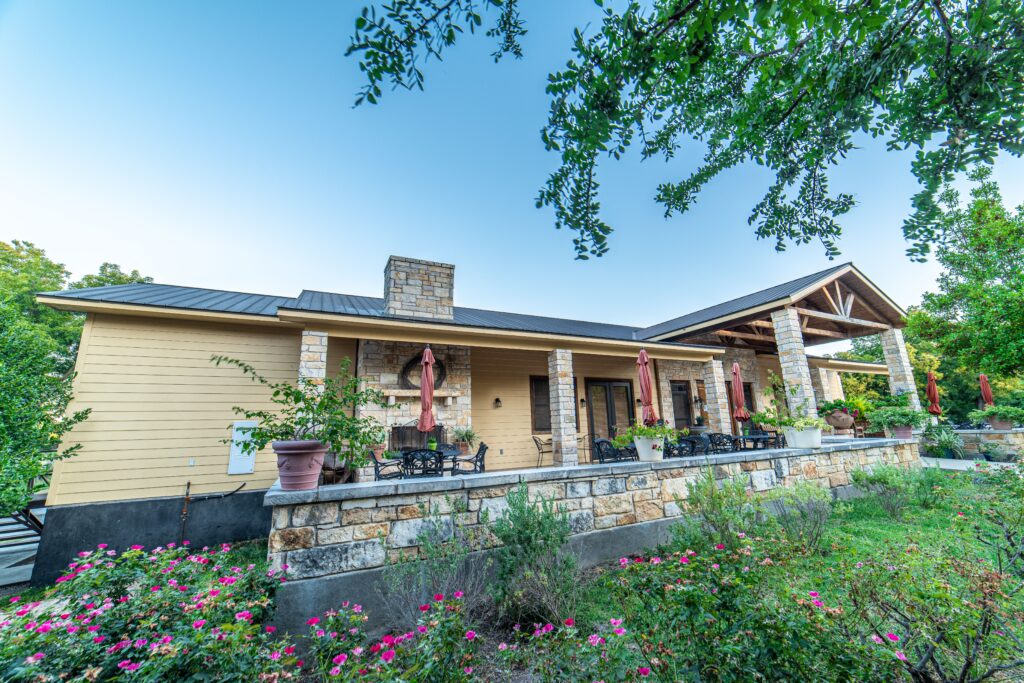 Brennan Vineyards, located in Commanche, Texas (an old frontier town,) is about a two hour drive from Austin. Brennan Vineyards produce 30 different varieties of grapes and draw on other vineyards throughout Texas. They are known mainly for their Southern Rhone varietals such as Grenache, Syrah, and Carignan. Viognier and Roussanne are some of the better known whites.
Our group sampled the Ella's Pine Semillon wine, named after the Loblolly Pine brought to the property by its original owners. Our tasters found it easy drinking with a very fruit forward taste and white flowers on the nose. They felt a great garlic herb goat cheese would be wonderful with this wine. Something unique about this particular Semillon bottle is that the label has a birchwood veneer, a salute to the winery being located in one of the oldest remaining homesteads in Texas that dates back as early as 1876.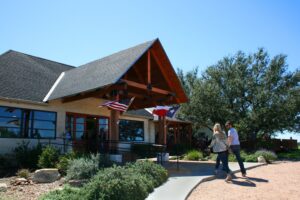 Pedernales Cellars, situated in Texas Hill Country just outside Stonewall along the Pedernales River,  creates a highly complex Tempranillo. Julie Kuhlken, one of the owners, shared with us that most everything they produce is a blend. The Tempranillo could be from different vintages and different acres which adds to its complexity. What you see in your glass is a bright ruby color with cherry and tobacco on the tongue and some acidity, making it a perfect pairing with BBQ and fajitas.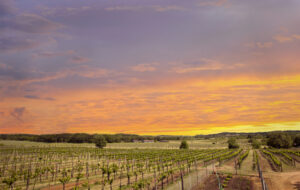 Owner and President, Ron Yates, of Spicewood Vineyards, located 45 miles northwest of Austin, told us, "Tempranillo is the grape of Texas." Some of the estate vines are 24 years old which is old for Texas wine country. Our tasters detected berry flavors—blueberries, raspberries, blackberries, and cherries. Throw in a little tobacco and leather flavor, and this is what you get in your glass. There was a smooth and rich flavor as well with a long finish. This was really an enjoyable wine.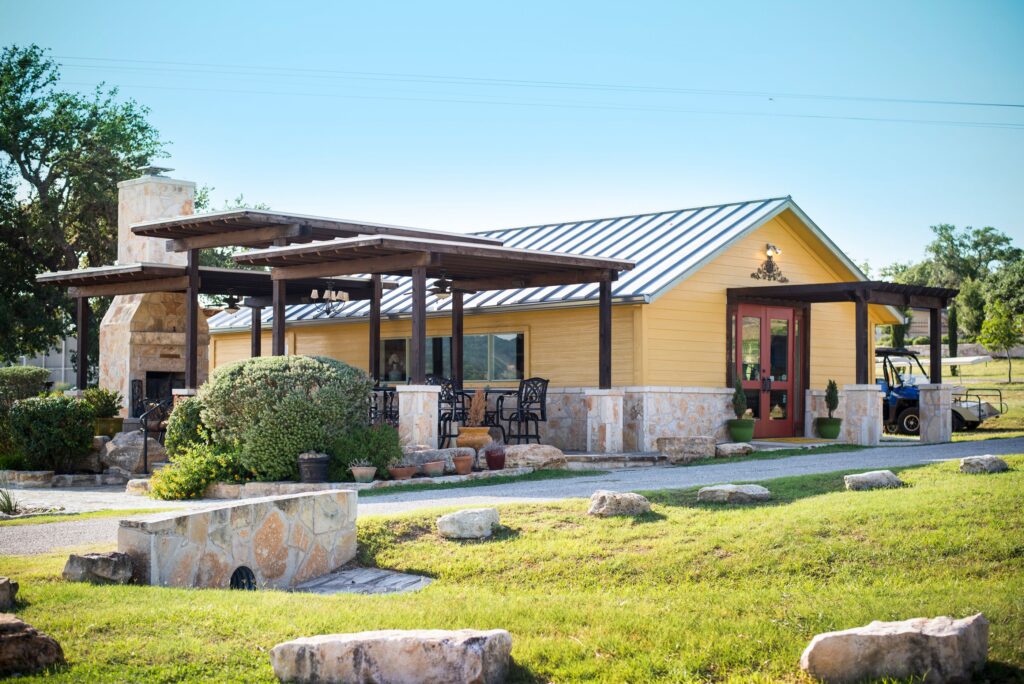 We learned about Bending Branch Winery from Jennifer McInnis, the General Manager of this great winery named Top Texas Winery in 2018. The estate winery is located in Texas Hill Country in Comfort, Texas. Bending Branch grows a wide variety of red wines with Cabernet Sauvignon being the largest planted grape variety.
I was lucky enough to get a bottle of 2017 Tallent Vineyards Tannat. Tannat is best known being grown in the southwestern part of France in the Basque region. This Tannat was delicate compared to what Tannats are that are grown on the High Plains of Texas.  It was flowery and fruity with cherry and chocolate. It was frankly quite delicious. We noticed on the label a "CM" standing for cryomaceration, a winemaking technique in which the crushed grapes are held at sub zero
temperatures in order to weaken the cellular structures in grape skins via ice crystals. It provides better rounded and well-balanced wines. They also use native yeast at Bending Branch on a good majority of their wines that adds to the flavors of the country where the grapes are grown when you sip the wine.
Bending Branch Tannat
Pack your bags and get your "inner Texan" on to enjoy the quirkiness and good times that all of Austin and the surrounding area has to offer.
As is customary in this industry, I received a bottle of the Tannat wine from Bending Branch. I have long wondered about Texas wine, and this afforded me the opportunity to taste the specialness of the area.