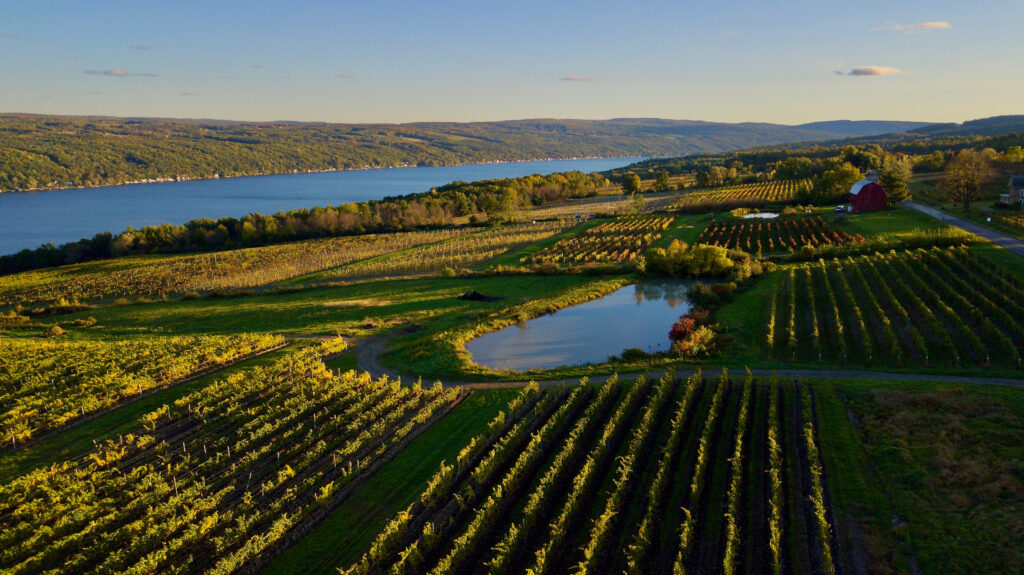 Have you ever wondered where the "Coolest" and "Most Fun" small towns are in America? Corning and the Southern Finger Lakes region have been described in these terms.
Recently, the International Food, Wine & Travel Association (IFWTWA) spent some time on a webinar with Kevin Costello, President of the Steuben County Conference and Visitors Bureau, and Dave DeGolyer, Public Relations Manager for the Corning and Finger Lakes region. This is an area of the country that I have heard so much about but have not visited.
The Corning and Southern Finger Lakes region is located about four hours northwest of New York City and an hour south of Rochester, New York. Because of its proximity to lakes, the region has a relatively mild climate compared to the rest of the region.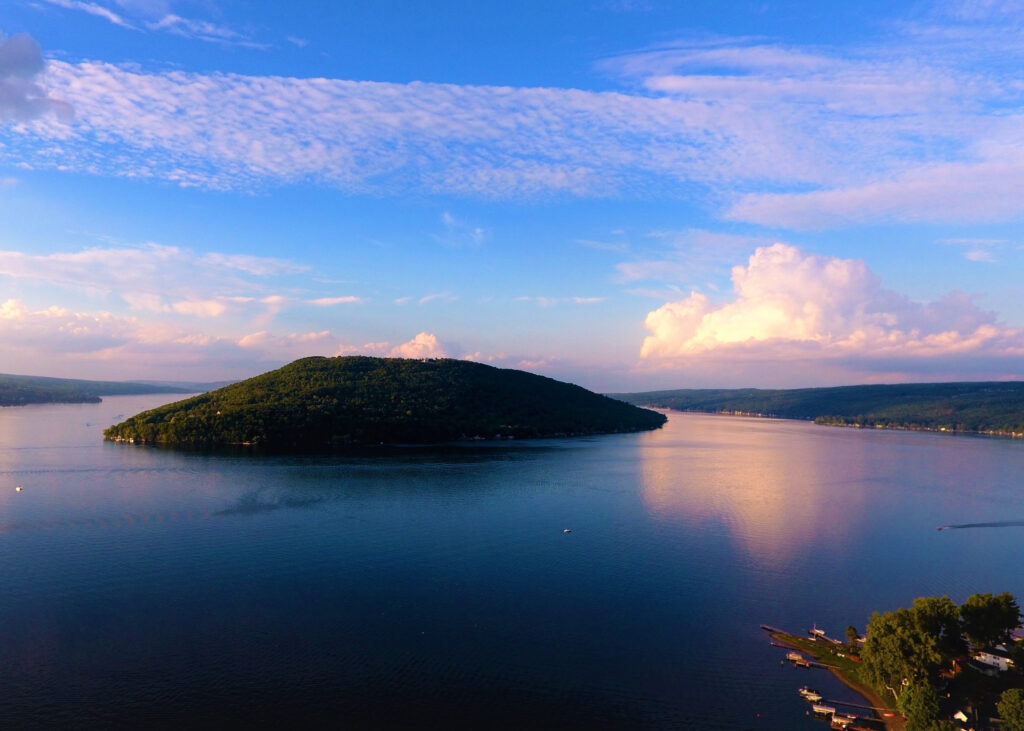 Art and Adventure
Corning has been called The Destination of Innovation. Mark Twain had a summer home here where he wrote The Adventures of Huckleberry Finn. In addition, its home to The Corning Museum of Glass, and home of the first true cross country flight by Glenn Curtiss.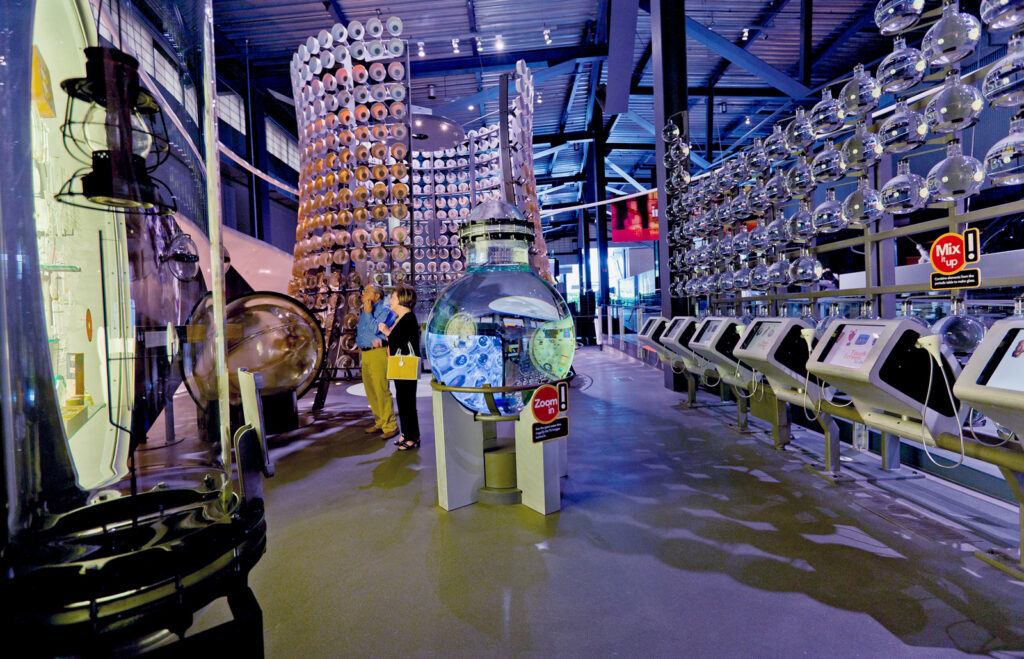 Corning Glassware's long history of innovation (established in 1851) begins with the development of a bulb-shaped glass encasement for Thomas Edison's new incandescent lamp (known as glass envelopes.) All bulbs were originally made by hand.  Steuben Glass, under the stewardship of Corning Museum of Glass, also has its history   of spectacular glassware featured at this museum.
While most of us think of the Wright Brothers as having the first flight, and it was the first sustained, powered, heavier-than-air flight at Kitty Hawk in 1903, it was a flight of just 120 feet for 12 seconds. In 1910, Curtiss flew the first public flight of 150 miles along the Hudson from Albany to New York City. His flight was followed by passengers riding a train, including his wife. Curtiss is considered the "Father of Naval Aviation." This flight is the first true cross-country flight in the United States. in America from Albany to NYC. The Glenn H. Curtiss Museum is located in Hammondsport.
While visiting the area, how about doing a "Craft your Adventure Pairing" of the beautiful outdoors hiking or water adventure with some of the East Coast's best wineries. With 12 different waterfalls, brilliant fall color change of deciduous trees, kayaking, hiking, paddle boarding, and jet skiing. You can even take a sea plane to see the amazing scenery or do a road trip through a countryside of rolling hills, Amish farms and crystal clear blue water.
Wineries
And talk about wines! We sampled wines that were gifted to us from three wineries—Dr. Konstantin Frank Winery, Weis Vineyards, and Domaine LeSeurre. These are all wines from Steuben County in the Southern Finger Lakes region.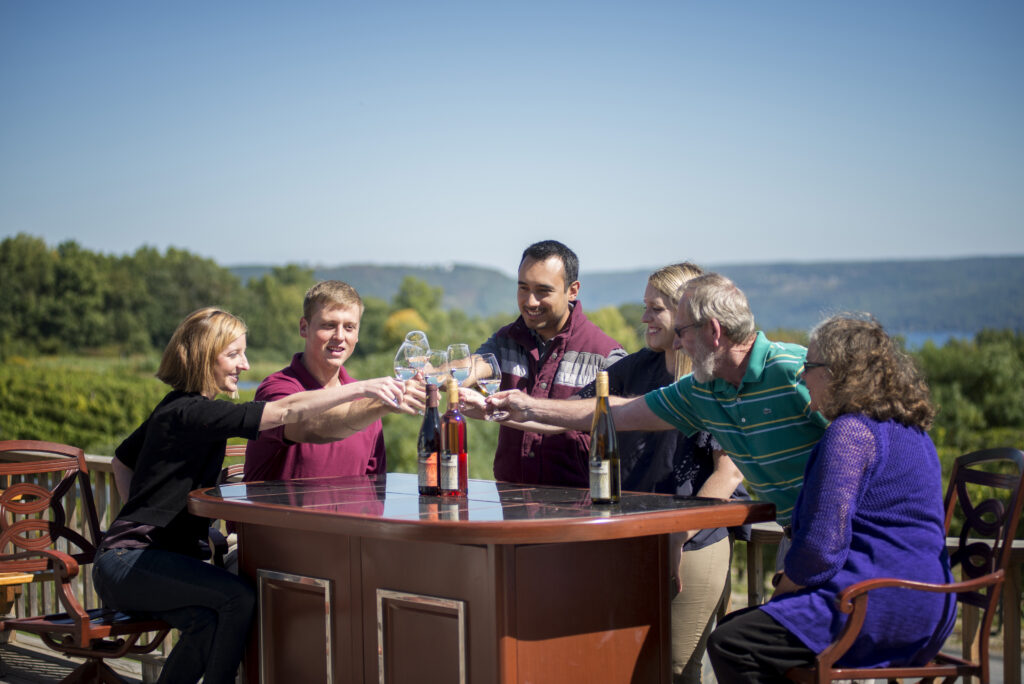 Dr. Konstantin Frank Winery has produced wines for four generations in the tradition of the legendary Dr. Konstantin "Father of Vinifora" in the Eastern United States. He founded his winery in 1962, merely a decade after immigrating to the United States from the Ukraine.
He ignited the "Vinifera Revolution" in the Eastern United States, made up of "Vitis Vinifera" which are European varietals like Chardonnay, Merlot, Cabernet Sauvignon, and Pinot Noir. Prior to Dr. Frank's efforts towards these European varietals, only fruit wines were produced in the area.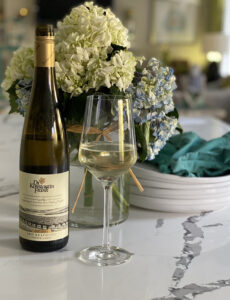 Having grown up in the Ukraine, he had experienced these European varieties growing in temperatures down to 40 degrees below where the entire vine was buried in the winter. He knew the cold climate wasn't the problem but rather diseases like mildew and fungus that could be controlled by modern technology.  – Riesling. Also produce Gewurztraminer, Gruner Veltliner, Pinot Gris, Rkatsiteli, Saperavi, old-vine Pino Noir, plus sparkling. Wine and Spirits chose it as one of the top 100 wineries in 2019, and USA Today's Readers' Choice 2018 awarded it one of the top 10 Tasting Rooms in America. Vineyard and Winery in Hammondsport.
We were sent a 2019 Rkatsiteli from Dr. Konstanin Winery. This varietal was around as early as 3000 BC from the country of Georgia. It is a beautiful wine with crispness, citrus, and honey.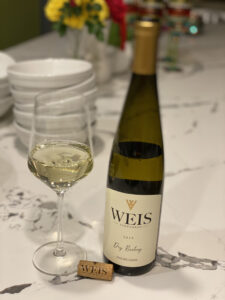 Located on the east side of Keuke Lake outside Hammondsport is Weis Vineyards. Hans Peter Weis moved to this area from Germany and a wine making family where he joined a union with his wife, Ashlee, and business partner. They make dry German-style wines. In 2018, they won a Double Gold in the SF Chronicle Wine Judging Competition. And talk about charming, their tasting room is located in a late 1800's one-room schoolhouse. When times allow and the weekends are busier, they also do tastings in a barn full of twinkling lights. Weis Vineyards sent a 2019 Dry Riesling which was a favorite of a lot of our group and a great food pairing wine.
The third winery from which we received a bottle of wine was Domaine LeSeurre. Sébastien and Céline Leseurre are a French husband and wife winemaking team. Sébastien is originally from the Champagne region of France and did sales and marketing in Reims, France. Céline originated from the Toulouse region and grew up around her grandparents vineyard. After traveling the wine world together, they fell in love with the Finger Lakes wine area. Their first vintage was made in 2012, and they opened their tasting room in 2013. This couple melds the style of their French background of winemaking with the fruits of the Finger Lakes. In true French style, Domaine LeSeurre sent an unoaked Chardonnay that I loved because of its clean and crisp punch.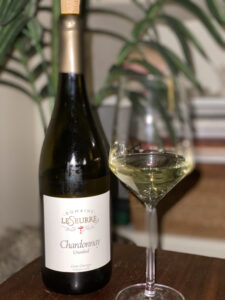 What are these white and red wines like? The white wines are clean and crisp and fruit forward. They retain quite a bit of acid structure which makes them perfect for food pairing. The reds have fewer tannins than most California wines and aren't as jammy. They taste of fresh berries in a medium-bodied wine where the acids and alcohol can cleans your palate, making each bite of food and sip of wine perfection.
To see what these lovely Finger Lakes wines are like, you can go to the special Wine Online Page, and you can order favorites to be shipped.
As is customary in this industry, I did receive three free samples of wine which I thoroughly enjoyed exploring the wines of the Finger Lakes region and pairing with food.