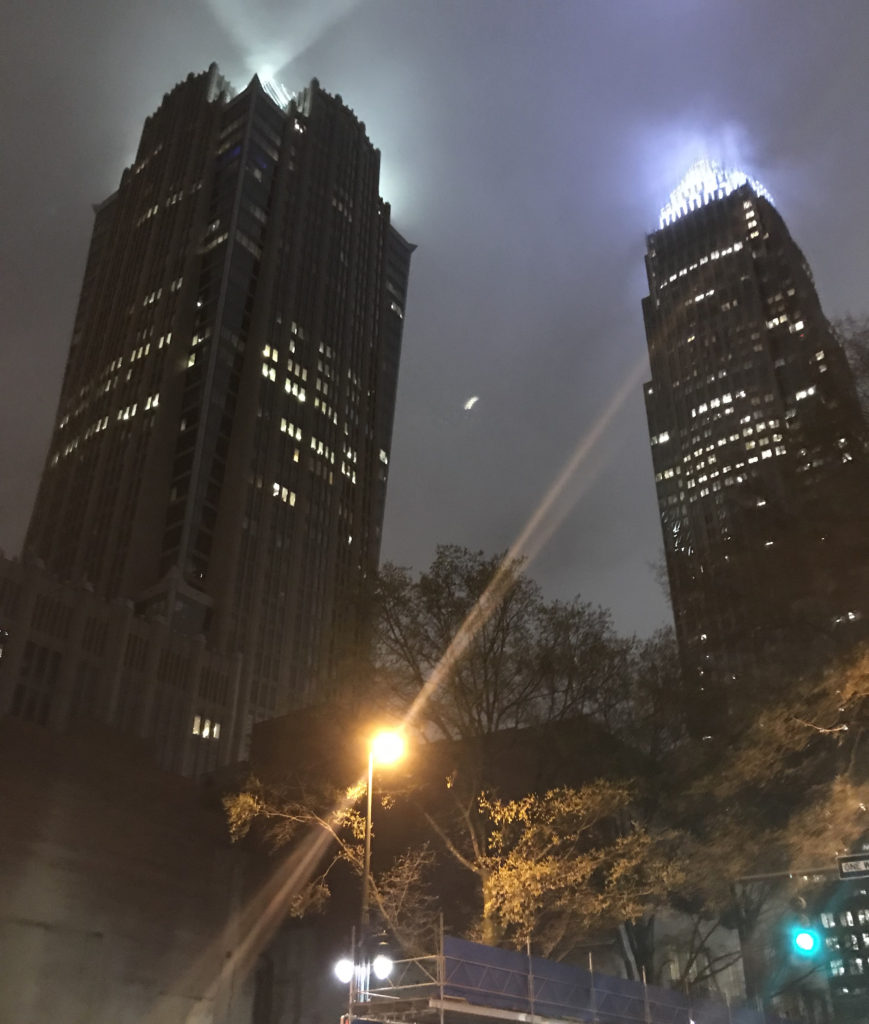 A vibrant night life with touches of the new and yet the classic tradition comes to life as you arrive in the evening in Charlotte, North Carolina. Just a five hour drive along treed highways with touches of wisteria and flowering redbud trees, Charlotte proved to be a great beginning for our journey to the Outer Banks, North Carolina.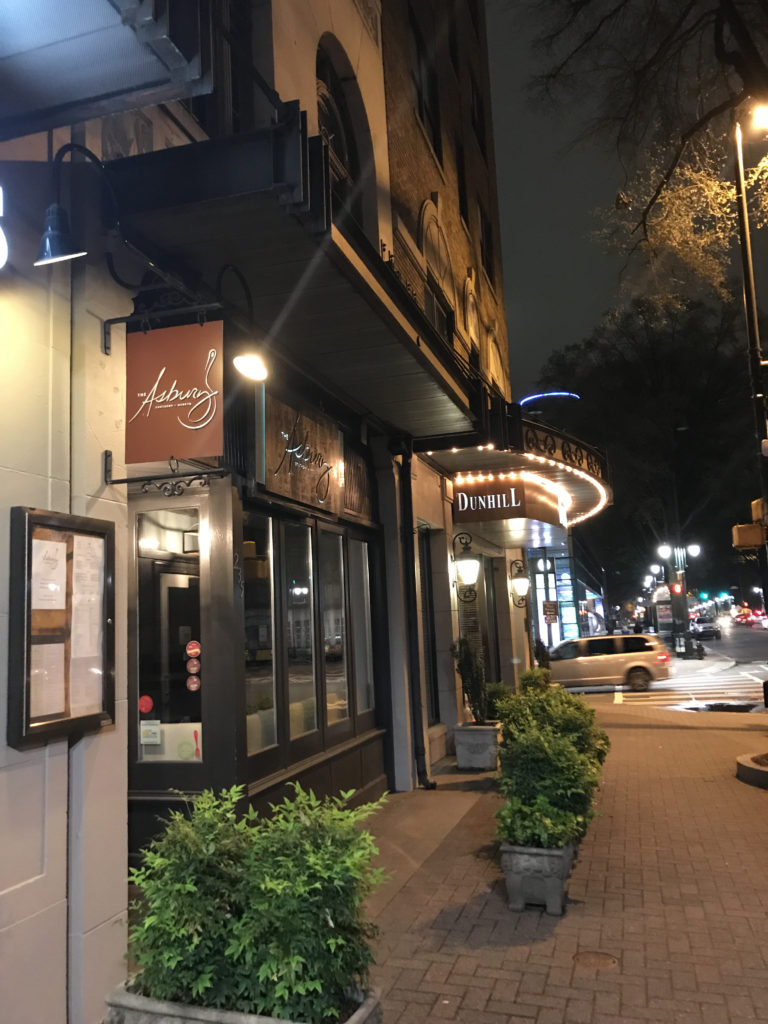 The Dunhill Hotel, our stay for the night, delivers that touch of classic understated sophistication as noted by being chosen as a member of the Historic Hotels of America. Here relaxation and comfort abound in a convenient Uptown location in the heart of all the activity. Inside the lobby, we found a well-appointed lounge area that provides a great gathering place for both couples and families staying at The Dunhill. Relaxing and spacious bedrooms with high quality mattresses and linens welcomed us as overnight guests.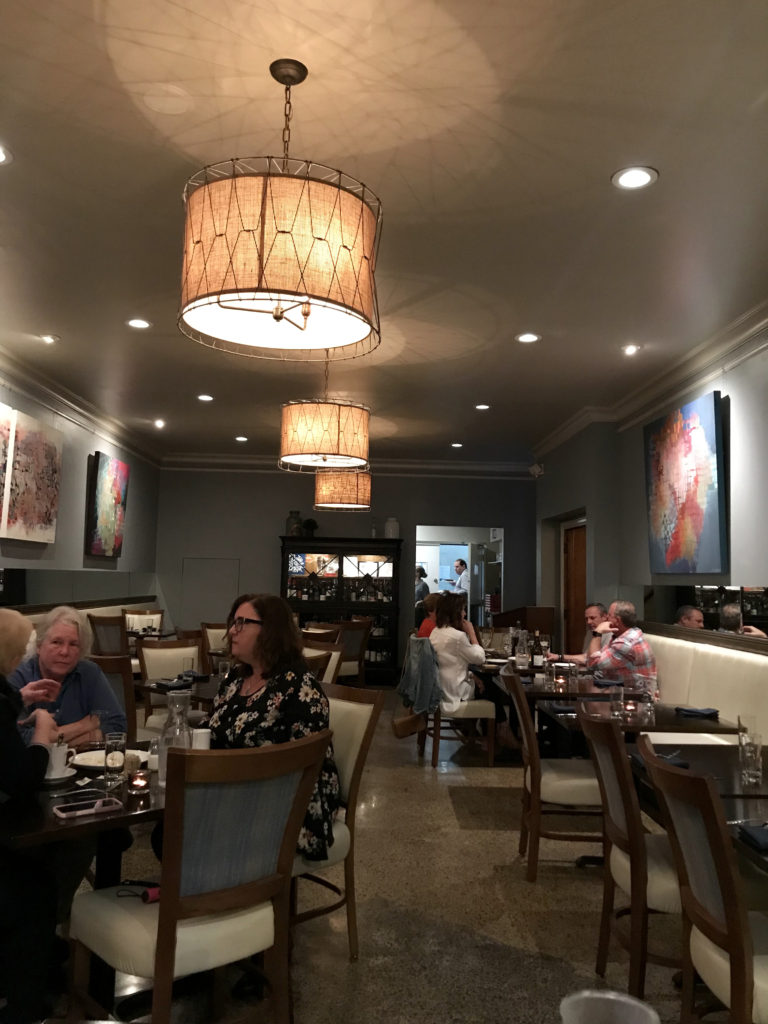 There is no need to wander for dinner beyond this gem of a hotel. The Asbury restaurant offers guests the experience of Southern food with a contemporary twist. Many of the dishes sprout from the culturally diverse community of Charlotte.  A delicious and eye-appealing first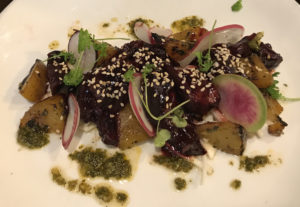 course was the Radishes, both pickled and raw, with an herb dressing. Being adventurous, we ordered the Braised Lamb Neck, a dish recommended by our server. Perfectly tender slices of BBQ lamb sits atop celery root slaw with embered beets in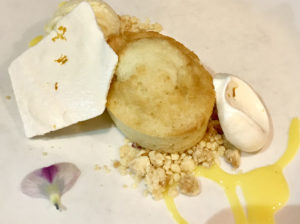 Charmoula (a Moroccan sauce full of delightful spices.)
Since our server had not led us astray on our main course selection, we chose his suggestion for dessert of the Beeswax Cake accompanied by tangelo curd, tangelo meringues and beeswax ice cream. Delectable would describe this unusual sweet treat.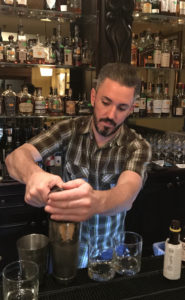 Be sure to stop by the bar to say hello to bartender Brett Leek. He excels at his craft with a history at some of the top bars in the area. He will create a special drink just for you.
Since we only had one night in this bustling city, we needed to see what the nightlife was like. Sophia's Lounge (named after Sophia Charlotte of Hanover who was the first Queen consort in Prussia as wife of King Frederick I) came highly recommended to us. A short walk from The Dunhill found us strolling past musicians and crowds wandering to their special spots.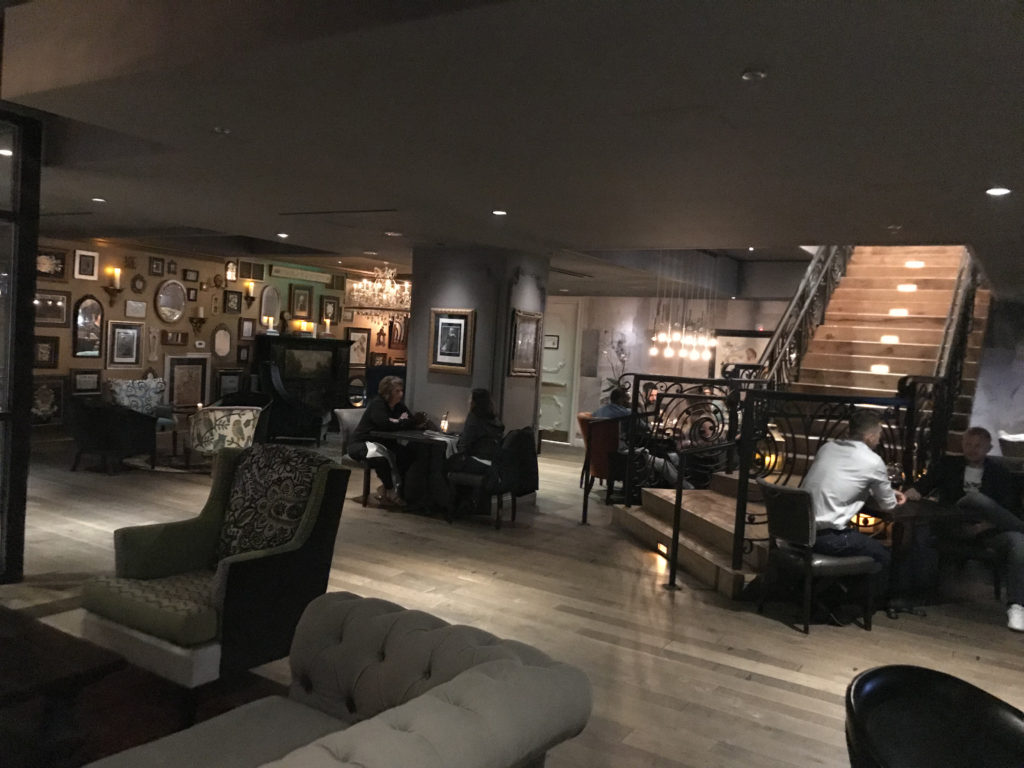 We entered a regally adorned lounge with custom chandeliers and comfortable velvet sofas to match the elegance of the European inspiration in the lounge's name. Voted Best Upscale Bar & Place for a Craft Cocktail in 2018 by the Charlotte Magazine, we studied the cocktail list and found some delightful choices of the "Cool as a Cucumber" cocktail of gin, lime, lavender bitters, basil and cucumber; and the "Come on Spin" of tequila, strawberry, jalapeno, cucumber and grapefruit. Even though we were quite full from dinner, we couldn't resist the Artisanal Cheese Board and were happy we chose it.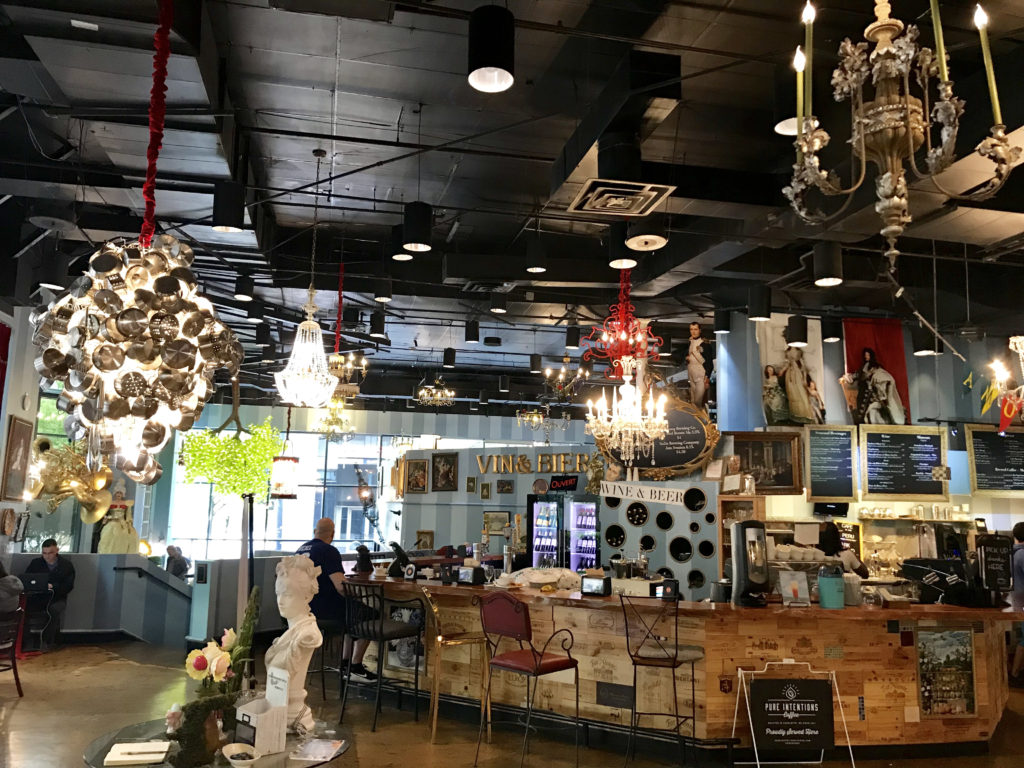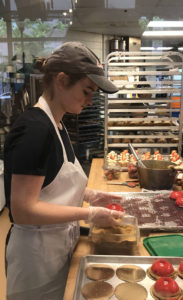 Do not miss the indescribable eclectically-decorated Amélies Uptown French Bakery. French inspired with Bohemian-chic touches and
inspiration from a true artist's hand, we were so delighted by the fairyland interior that we almost forgot about breakfast. We are glad we didn't. Wonderful hand-crafted pastries, macarons and their famous salted caramel brownies fill a large display case waiting to be chosen to sit alongside the Parisian café coffee classics. Worth
every bite is the baguette topped with fig jam, bacon and brie.
With an appreciation of what Charlotte has to offer and knowing that we didn't even begin to touch on all that awaits visitors to this charming city, we vowed we would return as we continued on our journey to the Outer Banks, North Carolina. Thank you, Charlotte, for all your charm.