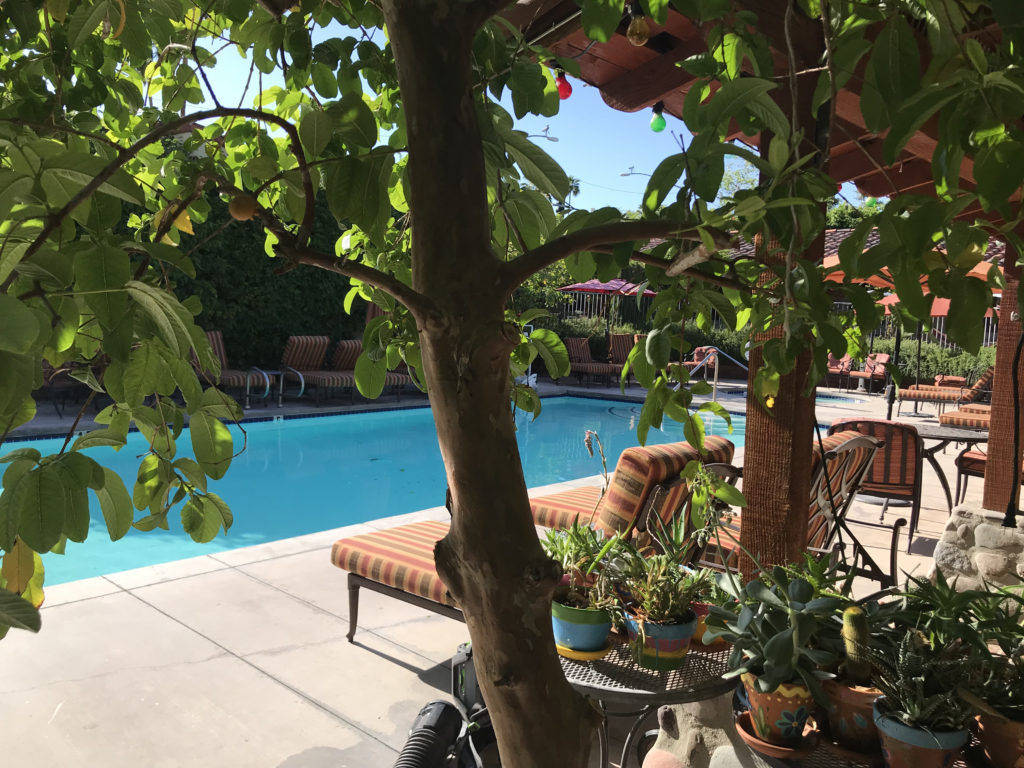 Palm Springs is sunshine. Palm Springs is romance. Palm Springs is golf. But Palm Springs is so much more than that as we found out while the Southern California Regional IFWTWA (International Food, Wine & Travel Association) were guests of the Palm Springs Preferred Small Hotels.
Palm Springs is History
Donald Eigendorff, a Palm Springs Historical Society Historian and Palm Springs Historical Society Walking Tours shared some history with the hosted Regional IFWTWA group visiting Palm Springs.
The first inhabitants of "Se-Khi" (meaning boiling water) were the Native American Agua Caliente Band of Cahuilla Indians over two thousand years ago. They stayed in Palm Canyon during winter months (the current site of the Spa Resort Casino was often used due to its natural hot springs), and then migrated to much higher elevation in the summer months.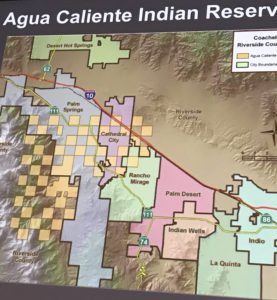 In 1876, the United States government established the Agua Caliente Reservation in a checkerboard format of alternating sections of 640 acres. The non-reservation sections were given to the Southern Pacific Railroad as an incentive to bring rail lines. This checkerboard format still remains today, including downtown Palm Springs. A fee simple piece of property sits next to a reservation piece of property throughout the city.
Besides Palm Springs' wonderful climate, it became a getaway for the stars in the 1930s. Having an extramarital affair or the thought of a star being gay could literally ruin a career. Gossip columnists like Hedda Hopper were followed by many who devoured any gossip about the stars. These columnists hired paparazzi for small amounts to follow the stars. They paid them for mileage but only up to 100 miles. Palm Springs was 107 miles from Hollywood. It became a safe haven for the stars where they could just relax without any harassment. To this day, Palm Springs is very much influenced by the LGBTQ community and a large contributor to its culture.
Palm Springs is Agua Caliente – Kate Anderson with Palm Springs Cultural Center spoke to our group about the Agua Caliente Indian Reservation where a Spa Hotel was built in 1960 by outside people who designed it like they wanted with a style that never represented the tribe.
In 2015, bulldozers and backhoes began demolishing the Spa Hotel to make room for a cultural campus representative of the Agua Caliente people and their history and traditions. The initial phase of the 5.8-acre cultural center, expected to be completed in 2020, will feature a plaza, gardens, a bathhouse and day spa, walking paths, and a museum. A trail will lead from the Agua Caliente Cultural Museum to the day spa, and ultimately to the Spa Resort Casino. There are also plans for retail shops and hotel and casino expansions.
Along the edge of all the construction, the Agua Caliente Hot Mineral Spring discharges an average of 24 gallons of naturally heated water per minute in protective isolation. A cap with the Tribe's logo will top the hot spring.
Palm Springs Is Outdoor Activity
All of the Palm Springs Preferred Small Hotels have bicycles available for guests to tour around Palm Springs, a great way to get exercise and not have to get in your car.
If you are into longer bike rides, join in on Big Wheel Tours covering a broader area of the canyons and neighborhoods.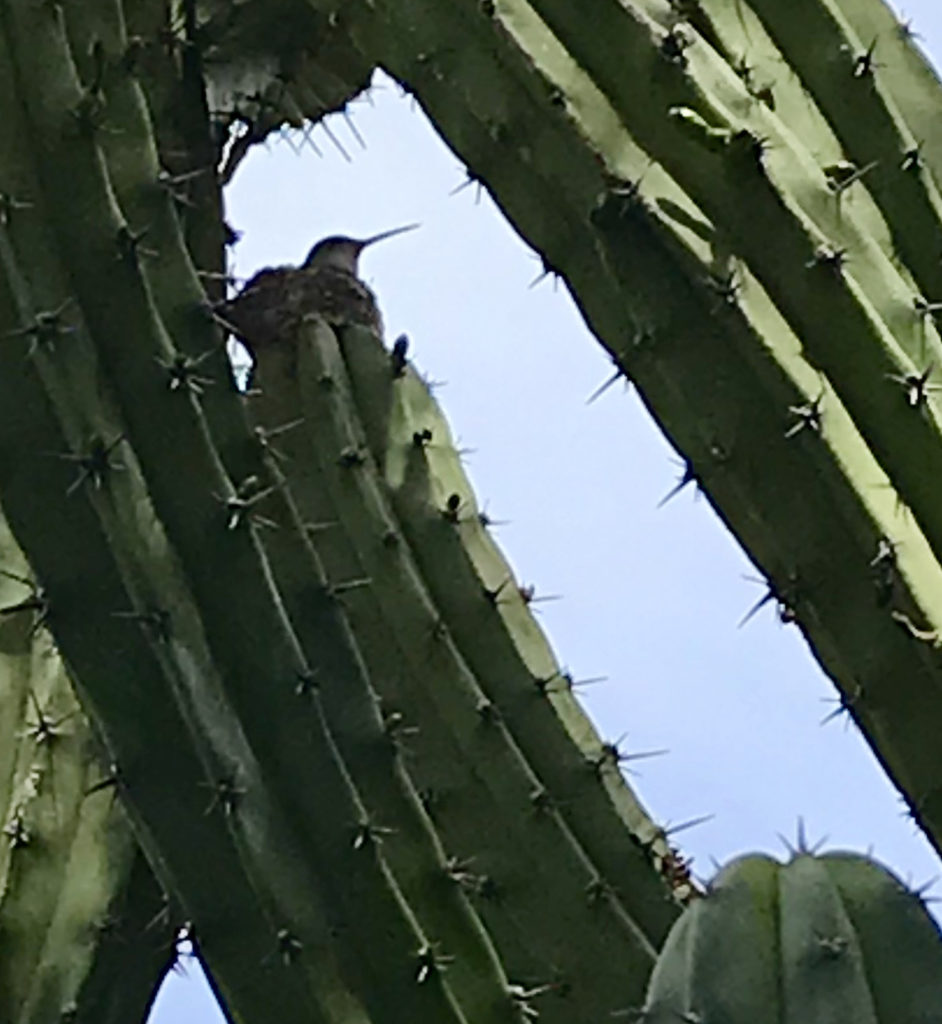 A walk through Moorten Botanical Garden, founded by Chester Moorten, one of the original Keystone Kops, will give you that needed outdoor exercise, too. The garden is home to more than 3,000 species of cactus and the "World's First Cactarium"—a made-up term for the greenhouse. I loved seeing the hummingbirds nesting in some of the  succulents.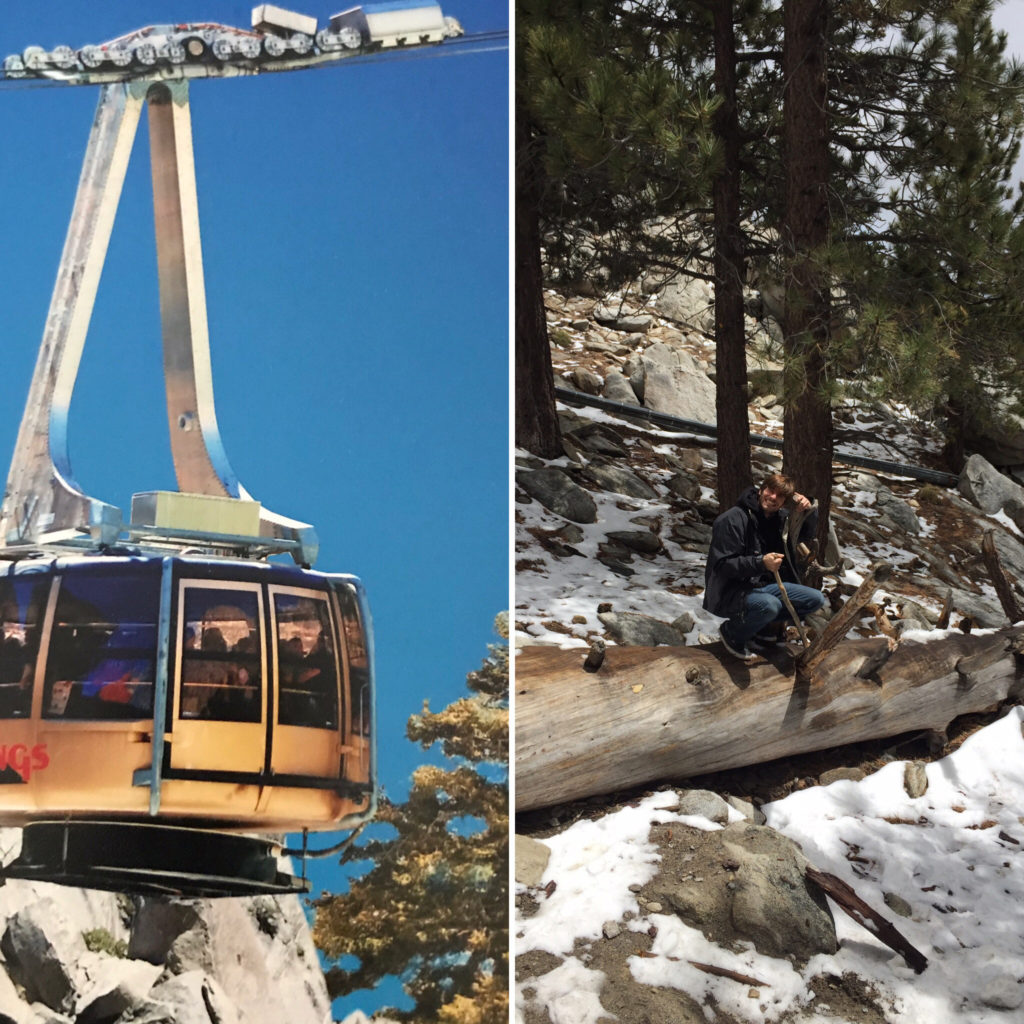 Not to be missed is the Palm Springs Aerial Tramway, labeled the "Eighth Wonder of the World" built by helicopters erecting four of the five supporting towers. It was completed in 1963. This tramway takes riders along the steep cliffs of Chino Canyon up to Mount San Jacinto where you can hike through snow in May, a cool change of pace from the desert floor below.
Palm Springs is Architecture and Old Hollywood Glamour
Because Palm Springs has a reputation of being the center of mid-century modernism, much of the art displayed at the Palm Springs Art Museum is from the 1960's and more current. The museum delights visitors with its curious and colorful pieces. One of my favorites is Yoshitomo Nara's dog.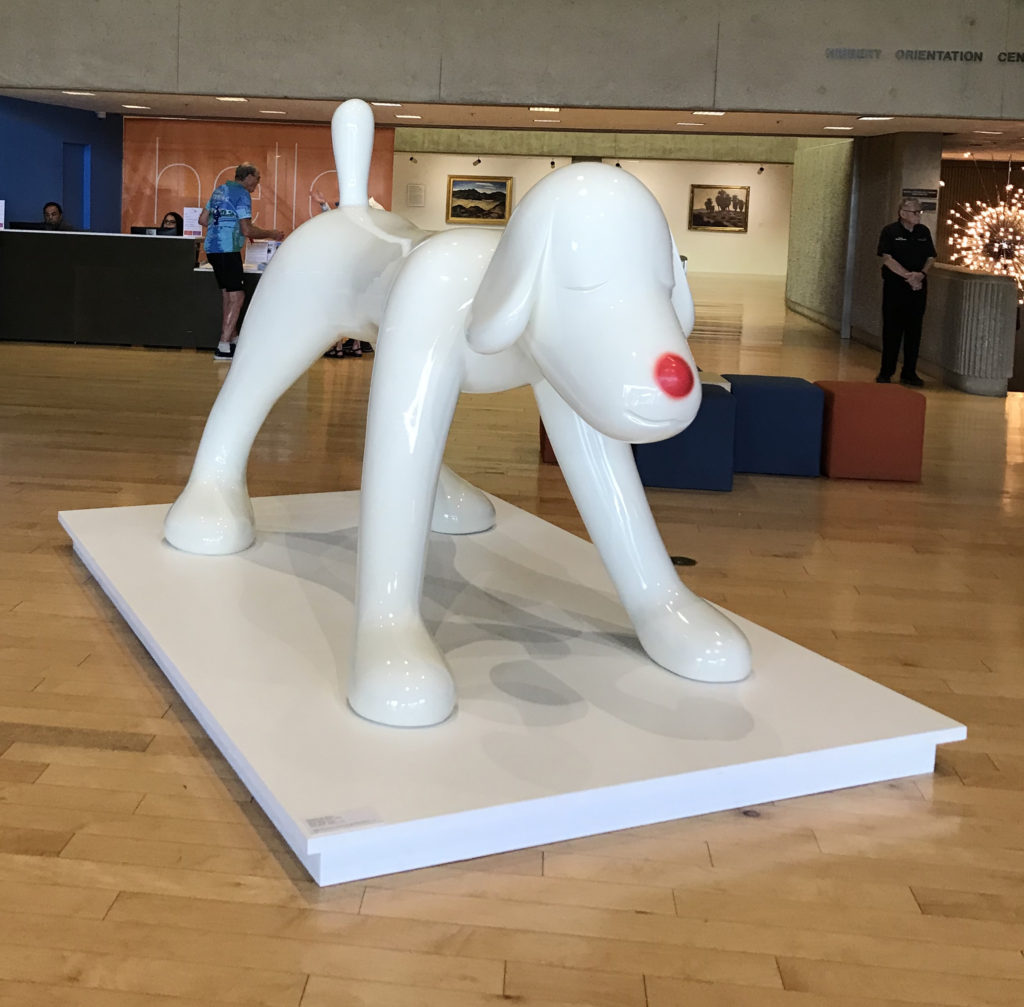 Palm Springs boasts of the largest concentration of Mid-Century Modern architecture in the country. To see the architects who designed these homes and buildings, visit the Palm Springs Art Museum Architecture and Design Center located in the 1961 Santa Fe Federal Savings & Loan building (a Class 1 Historic Site.)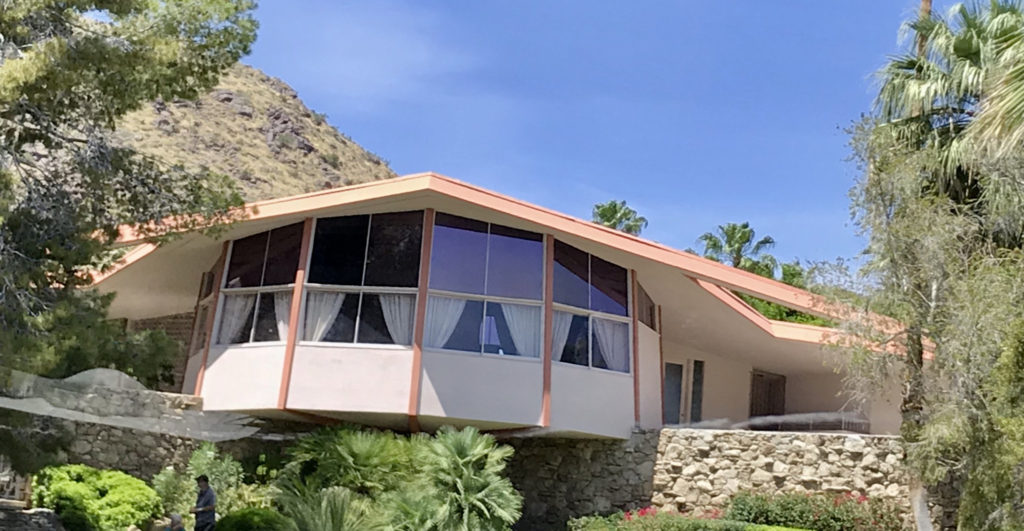 To see more of these famous homes, hop on a Celebrity Tour bus and visit the architecture as well as hear the tales of what was once  "Hollywood's Playground." This tour takes you to legendary neighborhoods that were homes to stars such as Frank Sinatra, Elizabeth Taylor, Bob Hope, Marilyn Monroe, Liberace, and the honeymoon home of Elvis Presley. We even saw the current residence of Leonardo DiCaprio. By the way, you can rent Frank Sinatra's Twin Palms home for around $2,200 per night. It sleeps eight.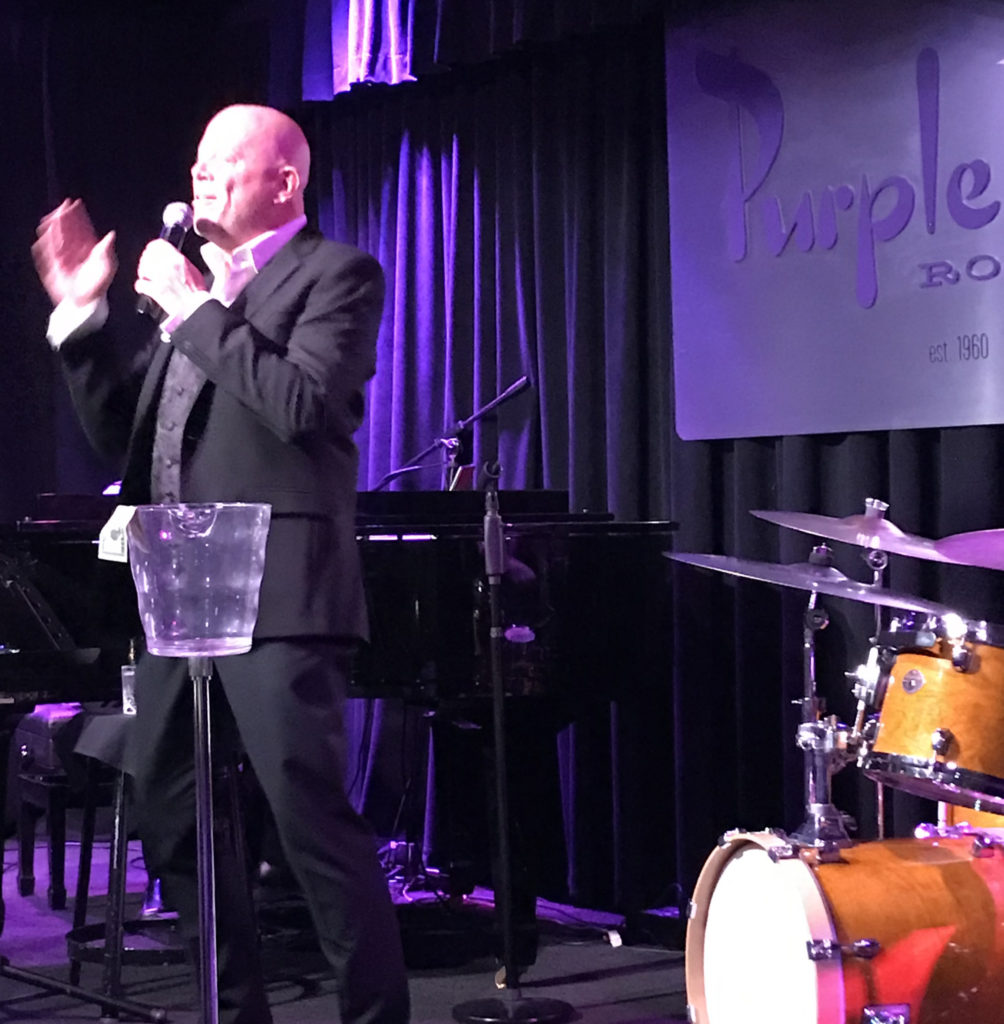 For a touch of Old Hollywood Glamour, head to Michael Holmes' The Purple Room, the desert's premier supper club. If you have never been to a supper club, it's a unique experience in itself—a place with delicious food, a nightclub atmosphere, classic cocktails from a bygone era that have been updated, and wonderful entertainment. The Purple Room is where Frank Sinatra, Sammy Davis, and Dean Martin hung out and sang songs worthy of swooning during the 60's. Be sure to check out the schedule of entertainment on the website.
Palm Springs is Amazing Restaurants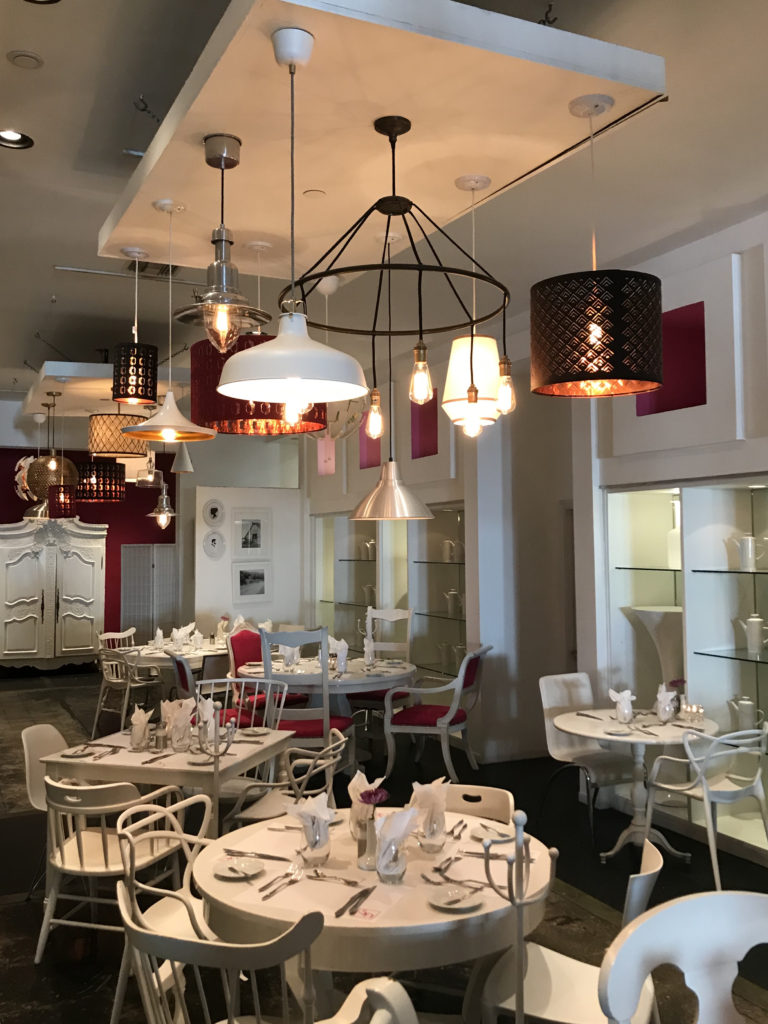 For a touch of elegance and luxury set in a chic and contemporary setting featuring stark white with pink and black accents, try Eight4Nine Restaurant & Lounge in the Uptown Design District. The menu is both eclectic and creative. The restaurant offers wine pairings that are spot on to their courses. I had the Roasted Beet Salad with goat cheese topped with a honey vinaigrette dressing. The wine choice (and a perfect one at that,) was the Turnbull Napa Sauvignon Blanc. Next to appear was a Filet of Beef in a St. Agur blue cheese and red wine reduction paired with Alexander Valley Vineyard Organic Cabernet Sauvignon. No meal is complete without dessert, and my choice was the Flourless Chocolate Torte paired with a Kobler Russian Valley Syrah. Walls of photos of glamorous stars of the past adorned our room. I'm sure they would approve of this fine establishment.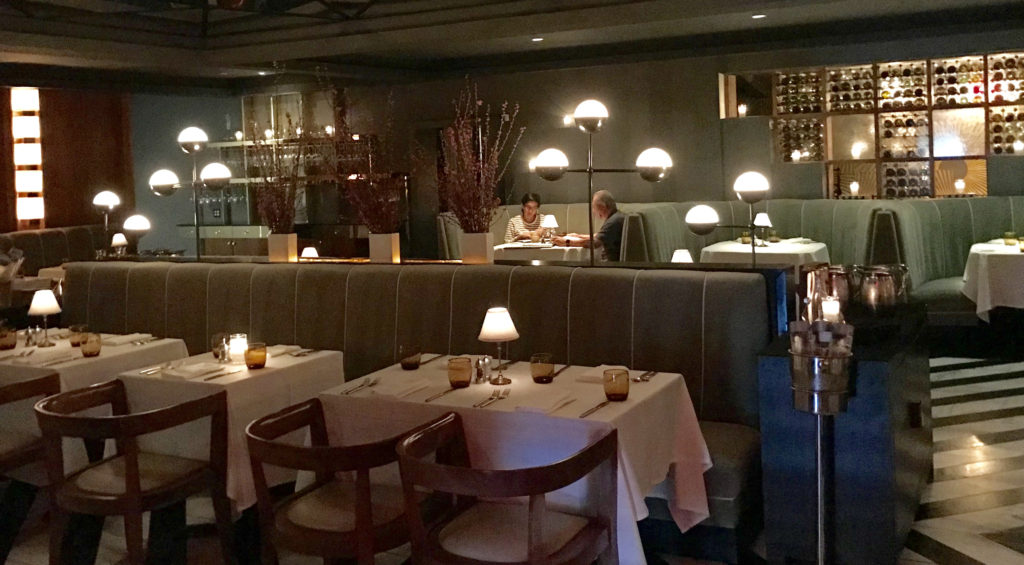 Mr. Lyons Steakhouse offers not only great steaks but puts local small farms first in their menu. Wines from around the world are paired with farm fresh produce and meats. Chef Eddie Moran will delight your taste buds as he did mine. The first course, paired with Marco Felluga Mongris Pinot Grigio, was Radishes & Point Reyes Blue Cheese. The creaminess of the blue cheese balanced so well with the Pinot Grigio. Next up was Black Cod Escabeche (fish that is cooked and then marinated in a vinegar.) I enjoyed the wine pairing of La Follette Los Pimeros Pinot Noir. The cod as well as the potato confit were smoky which was delightful with the Pinot Noir. My favorite was the Berkshire Pork Belly. The fattiness of the pork belly was balanced out with the tannins in the wine pairing of Margerum M5 Red Blend '16. Luscious and truly a great pairing. As you can see, Mr. Lyons offers a lot more than just steak.
Palm Springs is Fun Bars
An English manor with soft lighting and cozy seats is what I found at Seymour's Palm Springs.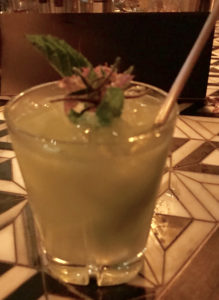 Behind the heavy velvet curtain in the back of Mr. Lyons Steakhouse exists a speakeasy reckoning back to the early 1900's. I sat at the bar to watch the mixologist concoct some delectable drinks. The "Wait…What? Avocado" is a particularly interesting cocktail of gin, lime juice, avocado, and mint.
Another fun place with a great Mai Tai is The Reef. When you walk in, that tropical cache surrounds you, adding to the fun of this place. Be sure to try the coconut shrimp. It's delectable.
Palm Springs is Beautiful Boutique Hotels
Palm Springs Preferred Small Hotels is comprised of 77 hotels with 49 rooms or less. They are located in secluded little oases, some of which are right in the heart of the Uptown Design District. Most of these hotels date back to the Mid-Century Modern era but have been impeccably updated. Some have histories of stars staying at them. The Rendezvous Hotel has a Marilyn Monroe room where Marilyn supposedly stayed at times.  Amin Casa was built for Gloria Swanson and saw many "amors" take place.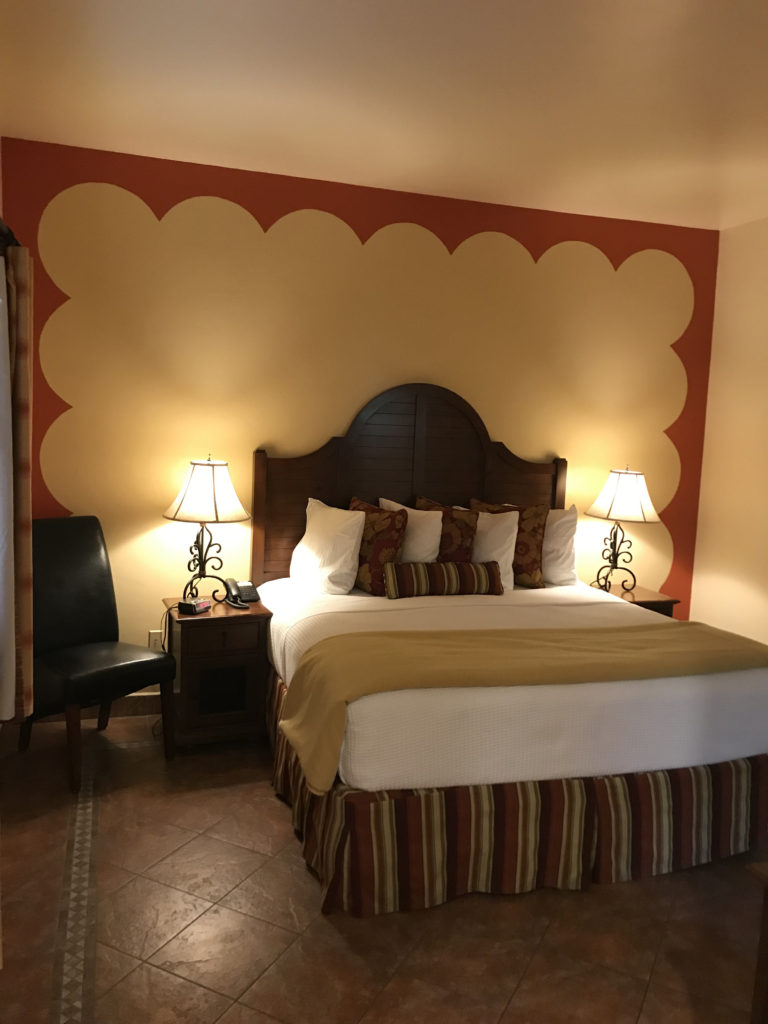 My stay was at Los Arboles Hotel, one of those hotels located in the Uptown Design District. I felt like I was staying at a Spanish-style hacienda. Tucked back behind lush foliage and surrounding a pool, my bedroom boasted a comfortable mattress and bedding along with a separate small dining area and old Spanish-style armoire, perfect for hanging all my clothes. The bathroom was tiled in an array of colorful tiles and included a rain shower head with romantic lighting and a sculpture at one end. Lunch is available around the pool from the adjacent El Mirasol Restaurant, home to excellent Mexican cuisine.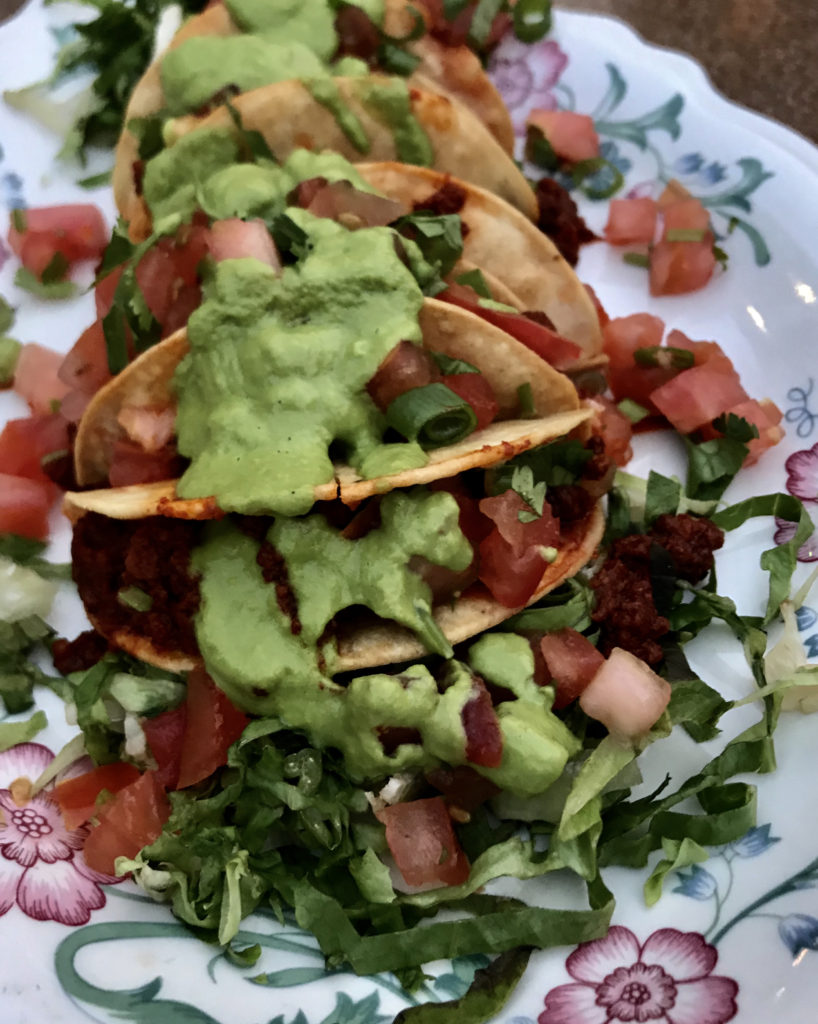 A trip to Palm Springs provides so much more than just sunshine and golf. Be sure to check out all that is so unique about Palm Springs.