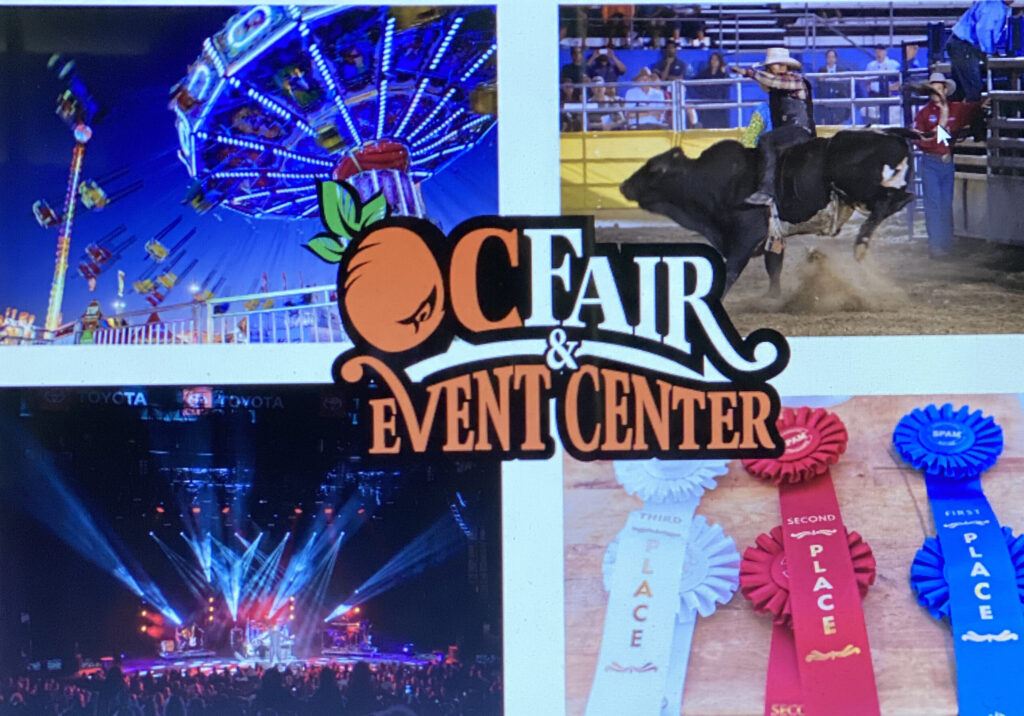 Leading a steer that weighed a ton and being frightened that the animal would trample me, grooming a lamb and spending time with other kids my age in the sheep barn, baking oatmeal cookies to compete in the baking contest, dressing in a cowboy hat with a kerchief around my neck to attend the rodeo, and my aunt shaking the ferris wheel as we rode to the top to make me scream–all are fond and sometimes not so fond memories of fairs.
This nostalgia was brought on by a webinar that I attended about Costa Mesa's Orange County Fair. Jenny Wedge, the Director of Public & Community Relations for Costa Mesa and Michele Richards, General Manager and CEO of the OC Fair & Event Center shared all the wonderful activities to be found at the Orange County Fair, including what is available to guests this year and what might be happening next year.
The Orange County Fair, a center for fun, is the 8th largest in the country. Through its gates walk 1.4 million people in a 23-day period. Walk onto the grounds to find 157,000 square feet of unique space with 17 exhibit halls. There is so much to see on these grounds.
The fair sits on 150 acres, including a 3-acre working Centennial Farm. This is the place to bring your city children to learn about native California crops that make up our food. The farm is closed right now, but don't miss the baby pigs who have become stars and uplift many spirits by being on the live Pig Cam.
Since California is known for wine, the Orange County Wine Society helps host one of the most prestigious wine events in the country. Although the event couldn't be held this year, look for it next year.
On the property, the Veterans Museum in a WWII building awaits visitors. Here you can visit Heroes Hall and view plaques surrounding Heroes Hall with Medal of Honor winners from Orange County. This museum is closed at the current time, but look for it to reopen in the future. Currently, you can take a virtual tour at Heroes Hall.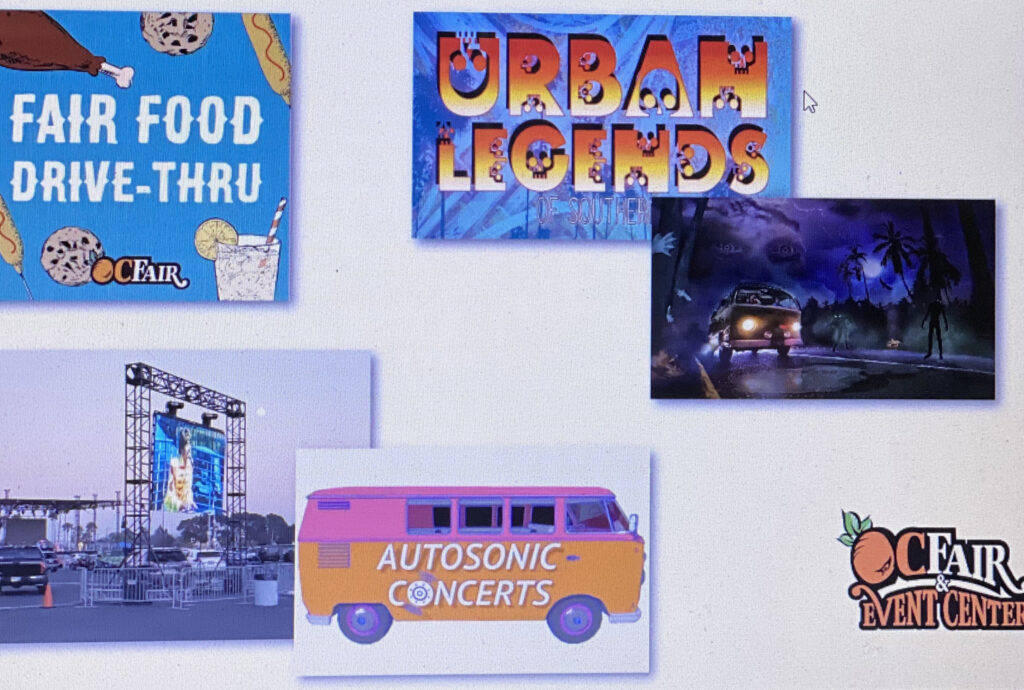 This time of the year, an immersive Urban Legends Drive-Thru Haunt with live entertainment entices visitors to drive through to celebrate all the ghostly haunts and frightening scenes displayed to bring on their Halloween ghostly joy.
Don't forgo the Fair Food Drive Thru on Fridays, Saturdays, and Sundays, a chance to indulge in fair staples like Dole Whip, Funnel Cake, Roasted Corn, and Kettle Corn.
Usually the fair runs from mid-July until mid-August. A decision as to whether the 2021 fair will be open will probably be reached by April of 2021.
I will be eagerly awaiting next year's fair and can't wait to check out the wide variety of activities available. In the meantime, I will be watching the Pig Cam to brighten my days.