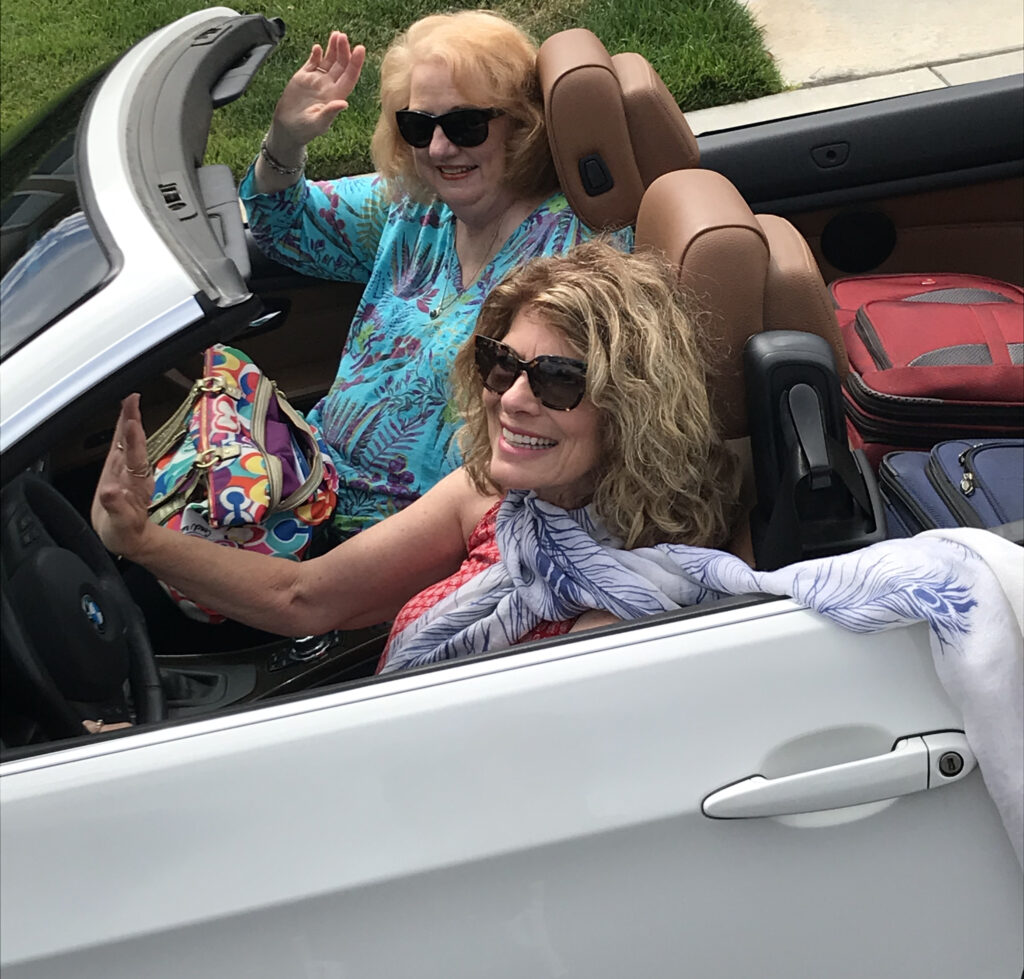 Summer is calling. It wants to Road Trip.
We have all been sheltering for months and can't wait to explore new territory. To truly enjoy a trip, we need to know just how to plan a safe one during this pandemic. I have gathered information from a variety of sources with the hope that you will be able to plan a safe and fun trip whether you are just journeying up the road for three or four hours or driving a long distance.
What to Know Before You Go
Plan and research. Map out the roads you will be taking and the states where you will be traveling. Toll collection may be by either electronic pass or you being billed by mail. Find out if there are any state and local restrictions. Some states require masks to enter grocery stores or to pump gas. In some states, you can be required to quarantine for as much as 14 days once you are there. Check out the details for your entire route by looking at AAA Covid-19 Guidelines by State and the  CDC State Health Guidelines.
Find out if rest stops are open. Whether or not these stops are open varies from state to state. Many may not have use of vending machines like they have in the past, so don't count on them.
Check the Covid-19 infection rates of the counties where you will be driving to avoid stopping in those areas.
What You Need to Know about Your Health Insurance
Understand where and how you can get treated while on the road. Know if you have a PPO or an HMO and where that allows you to go for treatment. Locate where hospitals are where you will be staying. If you are going to a resort, find out if they have a nurse on staff and what happens if someone gets infected. Remember, sometimes a person can turn for the worse very quickly.
What to Bring in the Car
Bring all of your travel documents—your auto insurance card, your driver's license, auto registration, and your health insurance card.
Try to bring as much as possible of what you may need so that you can be self-sufficient and cut down on stops. Avoid doing the same thing more than once, such as several trips to grocery stores or the liquor store. Think about how much you will use of supplies during your trip and plan accordingly. Make sure you have enough of your medications. Bring water, snacks, lunch, disinfectant wipes, toilet paper, paper towels, masks, gloves, phone chargers, and Ziploc bags. If you need extra bottles of wine or spirits, pack them under the car seat so you don't have to journey into a liquor store.
For approximately $20, you can prepare an emergency kit for your car. Include a cellphone charger, a flashlight with extra batteries, a first-aid kit, drinking water, extra food for pets, if they are coming, too, jumper cables, and emergency flares.
All of this preparedness means you won't be spending time stopping and shopping but will be able to enjoy what you want to do when you are out of your home.
Stopping for Gas and a Restroom
Like it or not, that gas stop and restroom is sometimes necessary. When you are pumping gas, gloves are a great idea. Dispose of those gloves after each use. Once you have finished pumping, use sanitizing wipes on the door handle. If you have touched the steering wheel or any of the knobs to change the air conditioning or the radio, wipe them down, too. Wipe down your credit card when you return to your car.
As far as public toilets at gas stations, prepare for the worst and bring your own toilet paper and soap. They even sell packs of toilet seat covers that you may want to bring. Make sure you wash your hands and really scrub them for at least those 20 seconds and avoid touching your eyes, mouth, or nose before thoroughly washing. Make sure you don't retouch faucets or door handles after washing your hands. Grab a clean paper towel to grab that door handle.
Eating Along the Way
Some states are allowing only outside dining while others are allowing dine-in services. However, even if there is dine-in available, the number of tables will be limited. Groups will need to be sitting six feet apart. Some restaurants will require masks to be worn into the restaurant. Once you are seated, they can be removed to eat. In other states, there is only take-out or drive-through available. To find out what is available at a destination, go to eater.com.
If you are eating in a restaurant with wait staff, remember that these workers are at greater risk than you are because they do this all day long. Try to limit your contact with them by ordering what you need all at once. Wear a mask when you are ordering from them. Be patient. This is a whole new ballgame for everyone. And, remember to tip generously. They will have less tables and thus less opportunity to earn tips, so help them out for doing what they do.
Staying at a Hotel
Stay in resorts, hotels, or motels that are not high-rise but rather only 2-3 stories at the most. Stay on the ground floor even if it means giving up a better view. Stay where there are exterior stairways so that you don't have to get into an elevator.
Call ahead to make sure they are open and you can get a reservation. Once inside the room, use sanitary wipes to clean areas where people often touch like door knobs, tables, faucets, toilets, sinks, light switches, phones, remotes, and curtain handles. Wipe down anywhere you will rest your belongings.
If you plan to stay more than one night, forgo housekeeping services by letting the front desk know you don't need it.
If it makes you feel more comfortable, bring along your own pillowcases since that is where your eyes, nose and mouth will rest at night.
Plan Your Activities and Have a Plan B
There may not be amusement parks or casinos this year. Some beaches and parks could be closed. Research in advance to see what options are available. Traveling with children and no plan can end up being a disaster without planning. Bring kites, bikes, fishing rods, and golf clubs (if courses are open.) Pack board games, puzzles, and iPads. A high-speed hotspot is not a bad idea for the occasional rainy day.
Many states now have hiking trails and outdoor recreational areas open which allows your family to get fresh air and enjoy just being outside. Stay away from overly crowded parks and beaches.
A Plan B is needed when you get to your destination and find out it is packed or else not open. Think ahead about what an alternative might be.
Quarantining When Returning Home
In some areas it is policy to quarantine for 14 days, and in other areas, it is recommended to protect your local community. This is especially important if you live with someone who is more vulnerable to serious infection from the virus.
Most Importantly, explore, relax, breathe in the fresh air, and be grateful for your new-found freedom on the road.