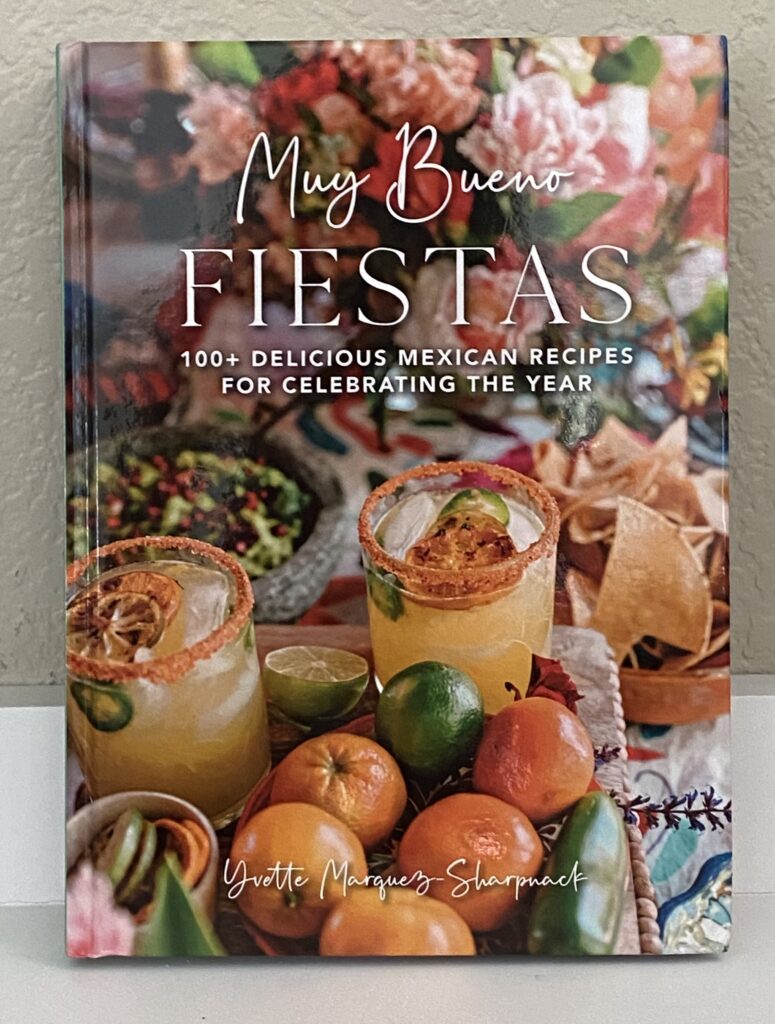 "The fiesta is the heart of the Mexican community, and food is the heart of the fiesta."- Yvette Marquez Sharpnack
Cookbook author, Yvette Marquez Sharpnack, guides us with tastes through a year of holidays in her cookbook Muy Bueno Fiestas. The gorgeous food photography and tempting recipes are from her mother and her abuelita (grandmother). These two women have given her a wealth of tempting tips on how to prepare even the most complex fiesta recipes for the holidays.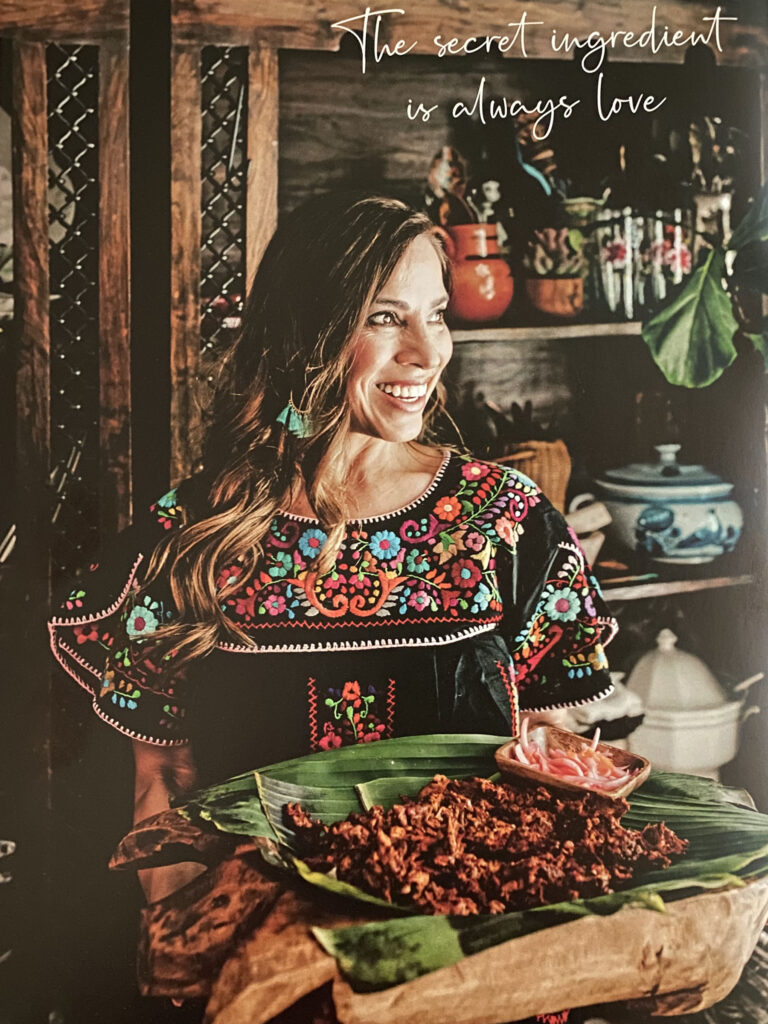 Many of us love cookbooks for their beautiful food photography. Muy Bueno Fiestas is loaded with colorful and unique photos that make me want to get out my La Chamba black clay baking dish and cook for my friends.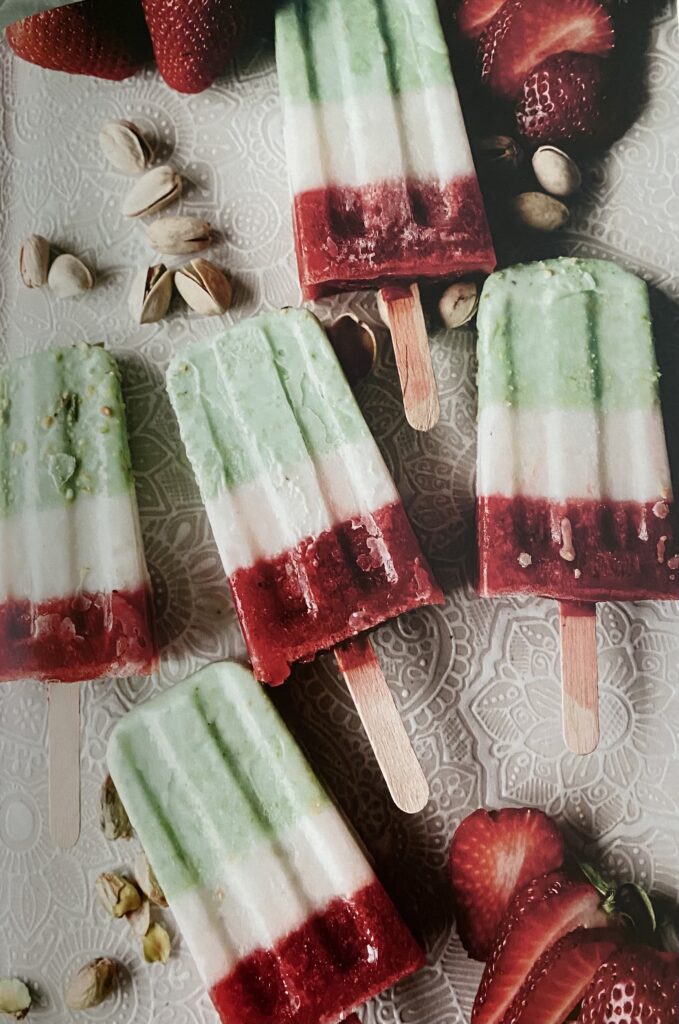 The pages of her cookbook are filled with a tapestry of flavors found throughout Mexico. Mexican cuisine is so much more than tacos and salsa. Corned beef tacos with cabbage slaw for your Saint Patrick's Day fiesta is one example of how Yvette adds a twist to the Irish holiday.
As we approach Dia De Los Muertos (Day of the Dead), Yvette describes her younger life when her grandmother took her to the local grave to lay flowers on her grandmother's two younger sons' graves. She points out that Dia De Los Muertos is one of the brightest and most celebratory of all the Mexican holidays. In the book, Yvette has a diagram of how the family prepares an altar with certain elements that are always found in Mexican households during Dia De Los Muertos. Because this holiday, just like all holidays in the Mexican family, are full of traditional food for the celebration, she teaches us how to prepare special food for the holiday. In addition to food, she adds some crafts. Preparing sugar skulls is part of the Dia De Los Muertos celebration found in the cookbook.
As I look at the contents, I see meals for both traditional Mexican holidays as well as American holidays. There is Lent, Valentine's Day (with heart-shaped berry empanadas), Easter, Cinco de Mayo, Mother's Day, and many more. The cookbook recipes are divided among 14 fiestas.
As I glanced through the pages of this photographic journey of food, my eyes were drawn to Chiles en Nogada. (You may recognize this dish from the movie Like Water for Chocolate). Chiles en Nogado is a convergence of religion and tradition dating back five centuries. Its birthplace was Puebla, a fertile central Mexican area. It appeals to sight, smell, and taste. It was born of both Spanish and  Indigenous people.
The color of the green chile topped with white sauce, green parsley, and red pomegranate seeds drew me to prepare this dish—its colors symbolic of the Mexican flag. The entrée, like many in this cookbook, is not meant for a quick weeknight meal but rather as a labor of love for a special celebration. Of course, I chose the most complex entrée in the cookbook. I advise, because of its 27 ingredients, preparation in gathering the ingredients helps prior to beginning to cook the dish. I found Hatch Poblano Chiles from Melissa's Produce at my local grocery store. Seeing these chiles from Melissa's encouraged me that this was the right time of year to create this entrée.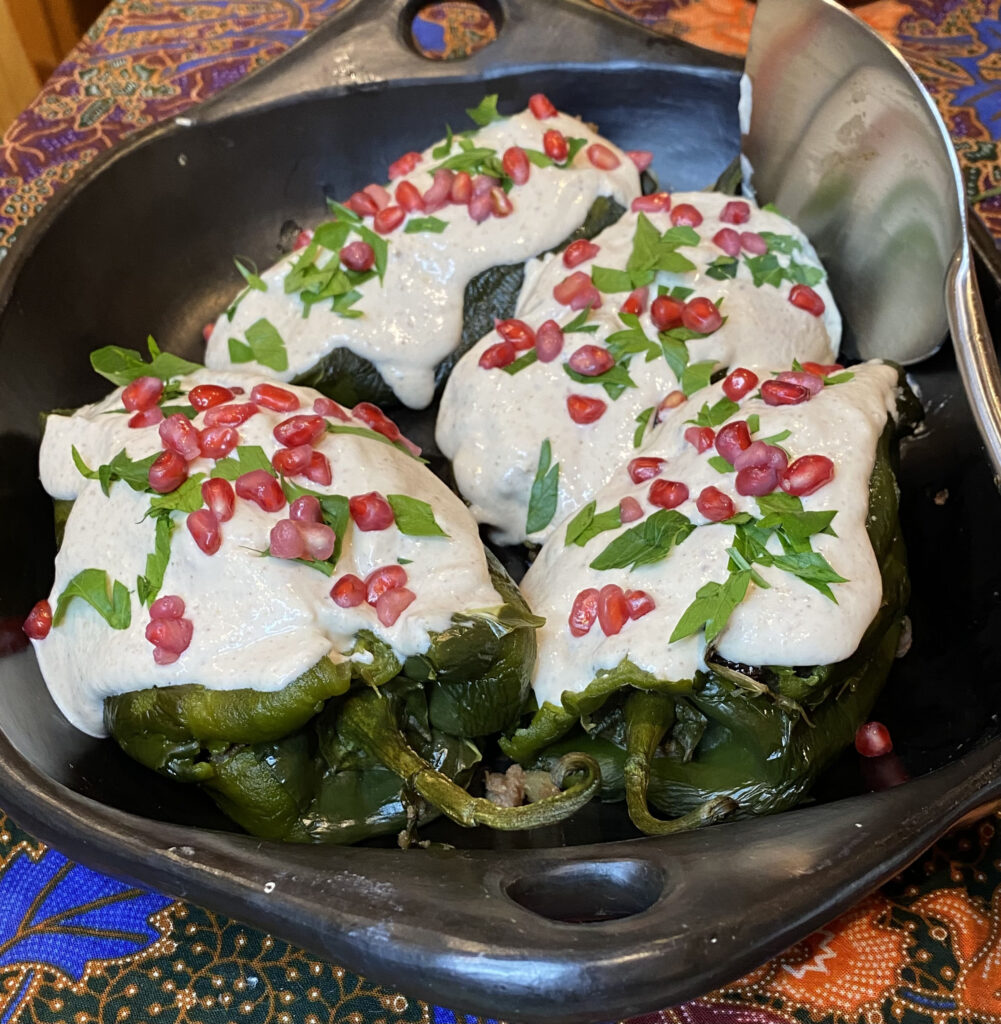 Chiles en Nogado comes from the word "nogado" meaning walnut tree. What I found when I made this amazing Chiles en Nogado was a fragrant, mild chile loaded with meat, chopped pears and apples, and spices of nutmeg, thyme, ground cloves, cinnamon, garlic, onion, and oregano. The warm wafting fragrance of the ingredients cooking in my kitchen brought the fall season of comfort food within the walls of my home. To my surprise, there wasn't a hot chile flavor to this dish. The smooth and creamy sauce on top made of Mexican crema, goat cheese, and ground walnuts added a creamy richness. Chiles en Nogada will be on my list for my next dinner party. This gift will be well used and cherished.
Food is at the heart of any fiesta, and Muy Bueno Fiestas guides you to the most delicious of fiestas.