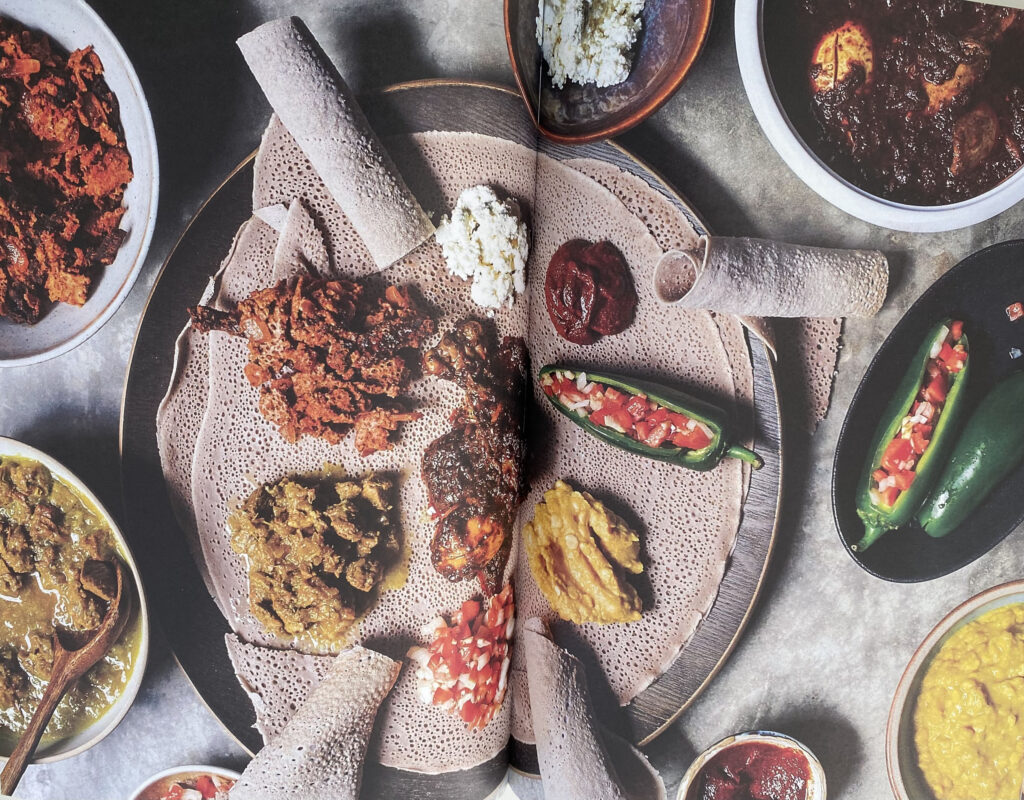 You can learn a lot about people by learning about their food. When I received the cookbook Enebla: Recipes from an Ethiopian Kitchen by Luladey Moges, I learned about what the people of Ethiopa eat and how they eat.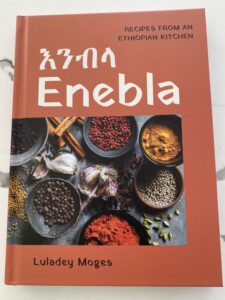 Enebla translates to "let's eat." Ethiopian culture is all about food. Even when you see another person in the street, it is common to greet them by saying "Enebla." You are inviting them to join you and it is common etiquette.
Ethiopians also show their caring and hospitality by feeding each other. It's called gursha which literally means "mouthful." You honor a guest by feeding them either with your hand or with a spoon, and they return the gesture to show respect.
Religion is a large part of the Ethiopian culture and plays a role in the meals they eat. Ethiopians are mainly Christian with beliefs like Ethiopian Orthodox, Pentecostal, and Roman Catholic. There are also those whose faith is Islam or Judaism. This religion when connected with food translates to fasting—a lot of fasting and for long periods of time. During fasting, Ethiopians abstain from animal products which is why their menus consist of a lot of vegetarian and vegan options.
As I glanced through Luladey's cookbook, I noticed lots of hot and spicy dishes. Jalapeños seem to be in most dishes.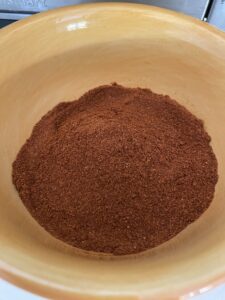 A lot of the dishes include berbere, a spice blend of at least 14 spices. Although each Ethiopian household has their own recipe, I googled a berbere blend. This seasoning is full of hot spices like chilies and cayenne pepper. However, it is loaded with other spices such as cumin, ginger, cinnamon, allspice, coriander, and cardamon. What a flavor combination!
A good suggestion made by Luladey is to use what she calls the Taco Bell test. Taco Bell offers mild, hot, fire, and diablo as a way of grading the fire in their sauces. If your guests can't handle too much heat, she suggests you dial down the jalapeño pepper. They also cool down the heat with both Ergo, an Ethiopian yogurt and Ayib, an Ethiopian cheese similar to feta cheese.
If you are looking for unique vegetarian and vegan dishes, this cookbook is chock full of recipes using lentils, chickpeas, pumpkin, fava beans, green beans, cabbage, beets, and collard greens. There is even a vegetarian lasagna.
To my surprise, there are some dessert recipes more familiar all over the world like tiramisu and baklava. Who doesn't love both treats.
Ethiopian coffee beans are known all over the world. In Ethiopia, the people make the most of coffee with a buna, an Ethiopian coffee ceremony. There is a specific procedure to enjoying the coffee with a proper coffee pot, coffee cups, a carpet placed on the ground, a serving tray, spoons, and even incense. This ceremony is performed two to three times a day.
Copy and paste the following link to purchase the cookbook on Amazon: http://bit.ly/46nPWXZ
To make the best recipes, make Luladey recommends you use fresh quality ingredients. For the best produce, find Melissa's produce at many grocery stores throughout the country or order a box of fresh produce online from Melissa's at: https://www.melissas.com/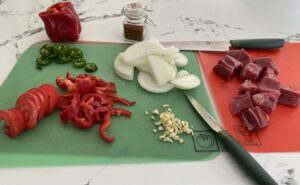 I chose to prepare Tibs, a beef stir fry. I love the color of this main course. I even cheated by adding some red peppers for more color. Once you have the spice mix of berbere, the rest is easy and requires very little time. I served the tibs with rice and a side of some yogurt. Delicious!