Park City, Utah, Winter's Favorite Town
Click To Tweet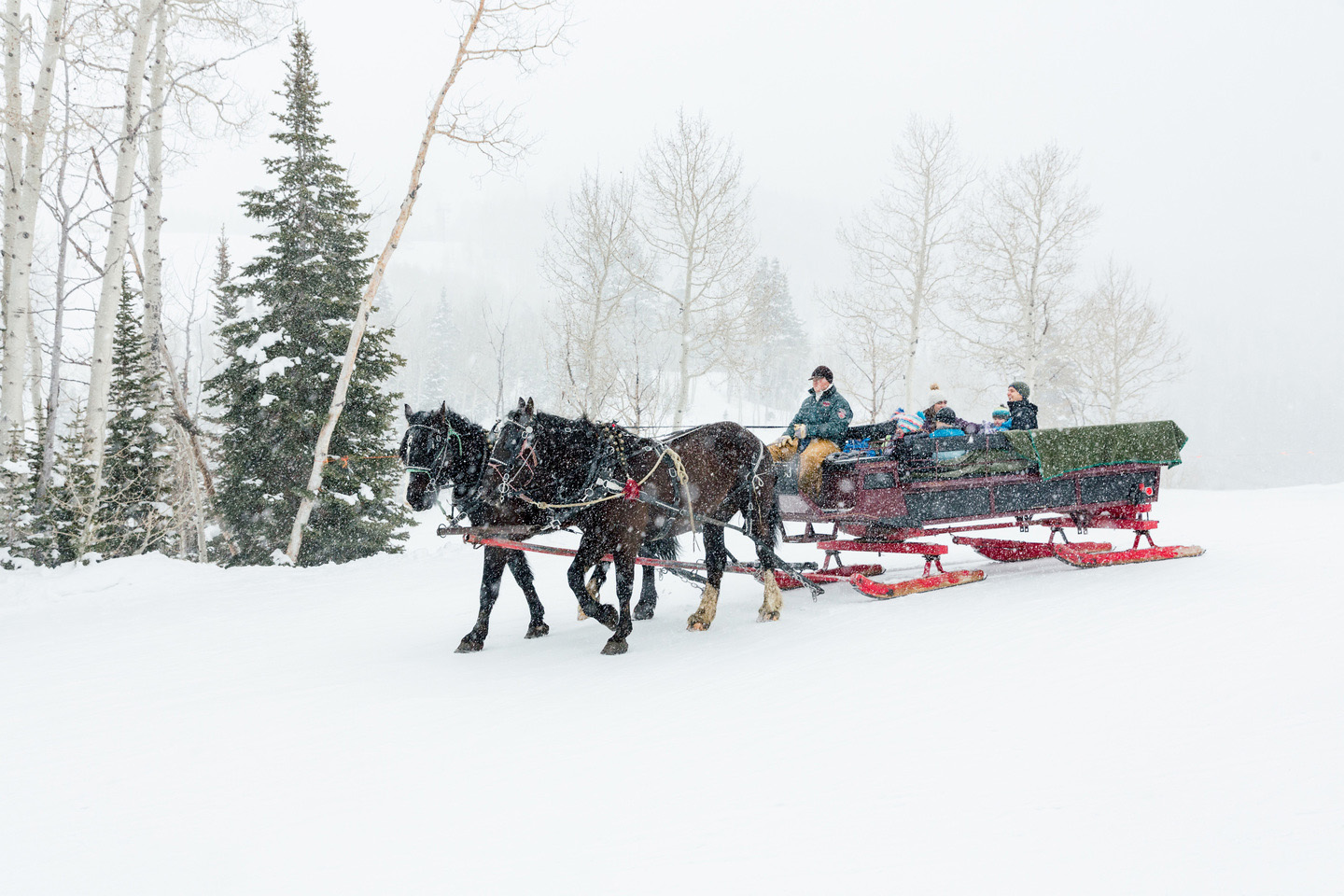 Ice Castles aglow with hundreds of lights inside make them a magical experience for visitors to the charming winter wonderland of Park City. Not only do they cast their mystical lights at night, but inside there are tunnels, secret passageways, and ice slides just waiting to be enjoyed.
A few weeks ago, the International Food, Wine & Travel Association experienced a webinar with our hosts, Dan Howard, Director of Communications, and Rachel Matunas, Communications Manager, for Visit Park City. We journeyed through a virtual dreamland for a perfect winter escape. Besides the ice castles, here are some unique winter events that impressed me and made me want to book a trip this winter.
Have you ever ridden in a dog sled? I haven't. However, Park City offers this once-in-a-lifetime experience to see what it must be like to be part of the Iditarod race. Beautiful huskies and rescue dogs as well as experienced mushers will provide a memorable treat along tree-lined trails and pastures of snow.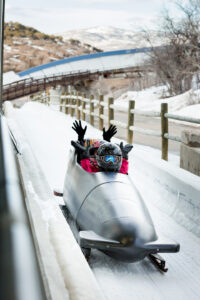 Then there is the Comet Bobsled at Utah Olympic Park. That ride will be one you will not soon forget. The track was where the bobsled and luge events took place during the 2002 Salt Lake Olympic Winter Games. Don't worry about how you will handle one of these bobsleds. An experienced pilot will guide you along your ride as you scream and hang on for dear life.
If you have never gone snow tubing, Woodward Park City provides that big fat tube needed for your ride along a new magic carpet with added lanes for lots of laughs.
Of course, most people think of Park City as a ski and snowboard resort. Indeed it is, with two resorts just a few miles apart. Deer Valley Resort, voted best ski resort in America for 2018 by Skimag.com, provides the avid skier with  perfect snow and high-quality lifts.
If you want to get your inner snowboard tricks on with half-pipes, manmade rails, and steep jumps, Park City Mountain is your place. Snowboarding isn't all you will find at Park City Mountain. There are 7,300 acres of skiable terrain, enough to keep any skier challenged all day long.
Never fear! With all of these winter activities going on, there are plenty of watering holes in the area where you can imbibe after playing on the snow. Silver miners founded Park City which is why saloons and spirits are so readily available.
Located in Park City on Main, Wasatch Brew Pub was the first licensed brew pub in Utah. This brewery, started by Greg Schirf from Wisconsin, is home to some delicious and fun beers. Try the Great Deceiver or Island Hop for some of their unique specialties. You can even find igloo dining with heaters and air purifiers for up to eight people at Wasatch Brew Pub.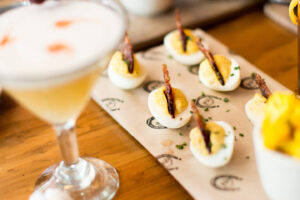 High West Distillery & Saloon, a ski-in gastro distillery, is located in Old Town Park City. Small batch award winning whiskey is what this place is all about.
Alpine Distillery, Park City's only locally owned distillery, shows off its skill at making gin, whiskey, vodka, and bourbon. Located on Silver Creek Road in Park City, this distillery offers up a wide variety of spirits.
If you are looking for a place to stay, the good news for all of us seeking a winter Shangri-la is that because of Covid, the Sundance Film Festival has reduced its footprint to only one week. This means that hotel rooms and rates should be much more attractive than how they would normally be during this time of the year.
When the resorts in Park City say they are "ski in and ski out," they literally mean you are able to walk out the door on skis and are on ski trails. Be sure to ask when choosing a place to stay. There are many that offer the ski in and ski out feature.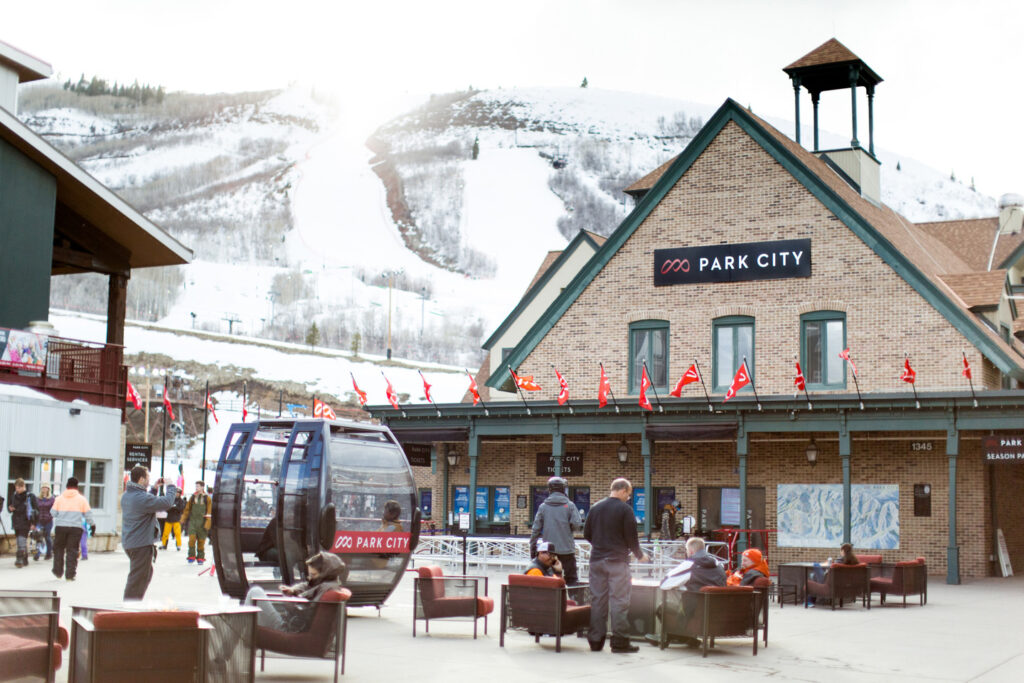 Speaking of hotels, Forbes Magazine has chosen 21 Forbes Rated Venues in the Park City area. Just to give you some perspective, Aspen has five and Vale has 10.
One of these Forbes Rated Venues is the Washington School House Hotel, one block from Main Street with 16 rooms. Because it is so small, you can take over the property as a group if you wanted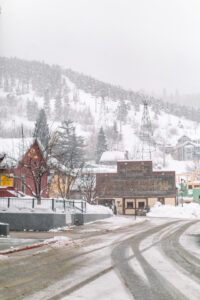 that type of stay.
Westgate Park City Resort & Spa has won the "Best of State" award in 7 categories, including "Best Ski Resort."  Luxurious with world class amenities can be found at Westgate.
The Park City Waldorf Astoria has been named by Condé Nast Travel as one of the "Top Resorts in the West." Don't overlook its award winning spa and a restaurant named "Best Romantic Restaurant in Utah."
Stein Eriksen Lodge is the only 5-star Forbes resort in the area and designated one of Forbes "Most Luxurious Hotels in the World."
While staying at Stein Eriksen Lodge, indulge in an out-of-this-world dining experience. Four Stein Alpenglobes sit on top of the mountain resort. These heated clear domes offer a spectacular view of Deer Valley. Each globe accommodates up to six people.
Riverhorse on Main restaurant was rated Most Prestigious by Forbes. Spicy Stuffed Shrimp and Pan Seared Chilean Sea Bass are a few of the favorites at Riverhorse.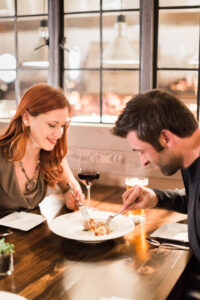 Shh! This is a hidden gem. Located on the mountain top of the Jordanelle ski run and the Mountaineer Express Lift at Deer Valley Resort, RIME is ski-in/ski-out and also accessible by foot via the Jordanelle Gondola. When you dine, gaze at the Wasatch Mountains in the distance. This is the  first ever slopeside raw bar. In addition, there is freshly caught seafood like the lobster roll, one of my favorites. RIME is appropriately named because rime is  the frost that forms on cold objects, thus a play on water and ice with a raw bar.
One of the wonderful features of Park City is that it is located only 36 miles from the new Salt Lake City International Airport opened this fall. You won't be spending your precious mountain time getting to and from the airport.
Face masks are required in Park City and many of these places have reservation requirements and a capacity limit each day. Check out the availability by making online reservations ahead of time.
With all there is to do in Park City, skiing doesn't have to be your reason for visiting. Enjoying the wide variety of outdoor activities and outdoor dining made available with creative venues, a wonderful winter getaway can be in your future.