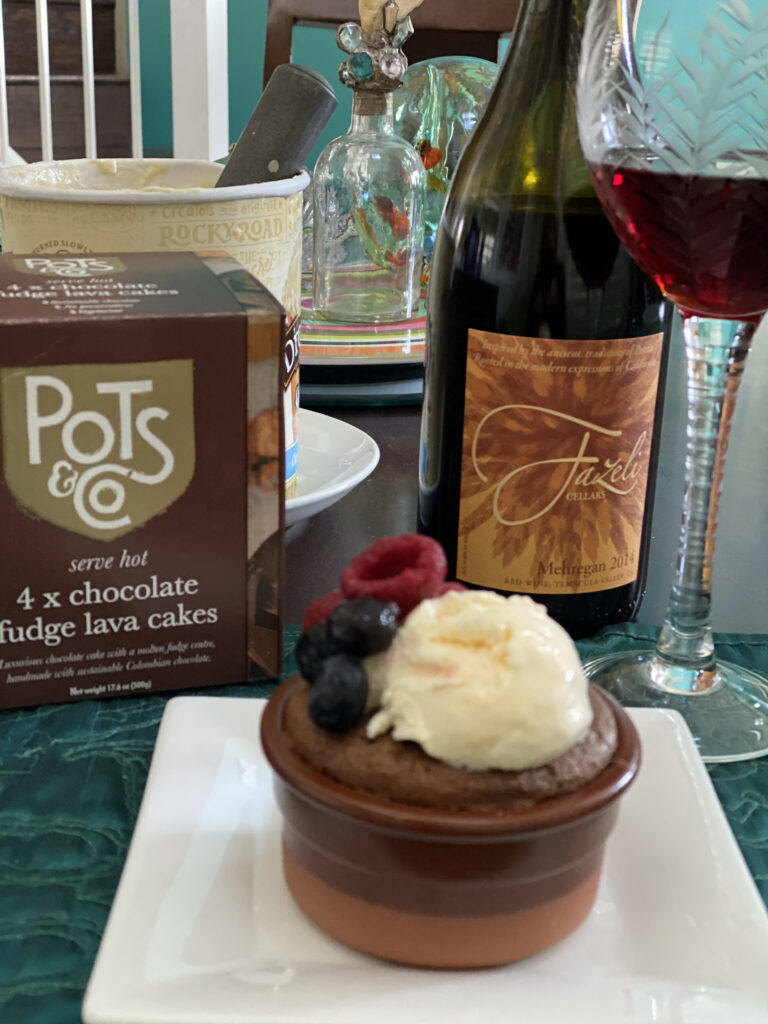 A great surprise arrived by delivery a few days ago. During this time of being confined to our homes, delivery packages are always wonderful. As a food, wine, and travel writer, I am finding, along with many, that having food and wine choices arrive at my doorstep is a new avenue for trying products I have yet to explore.
In Southern California, we are experiencing a long rainy spell, so when Pots & Co Chocolate Fudge Lava Cakes arrived, it was the perfect comfort food to sample. Fellow food writers, Susan Montgomery and Linda Stewart, also received a box containing four of the lava cakes. We decided a Zoom tasting paired with a matching beverage was the way to go.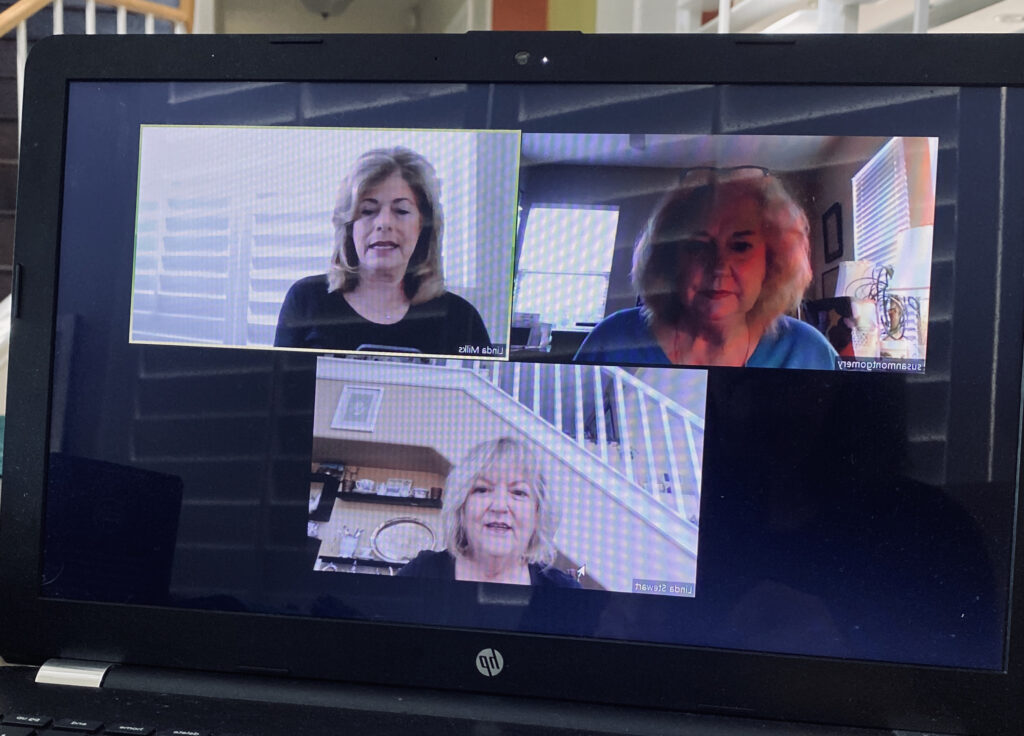 Julian, the founder of Pots & Co, started this company in 2013 by having restaurant chefs write and fine tune the recipes. They use no artificial ingredients or additives. The chocolate comes from Colombian cocoa. Julian started this company by hand making and steam baking them in his London kitchen to make the "proper" dessert.
These chocolate fudge lava cakes come in a box of four and couldn't be easier to prepare. Either you take them from the refrigerator and put them in the oven for 12 minutes or you can microwave them for 40 seconds.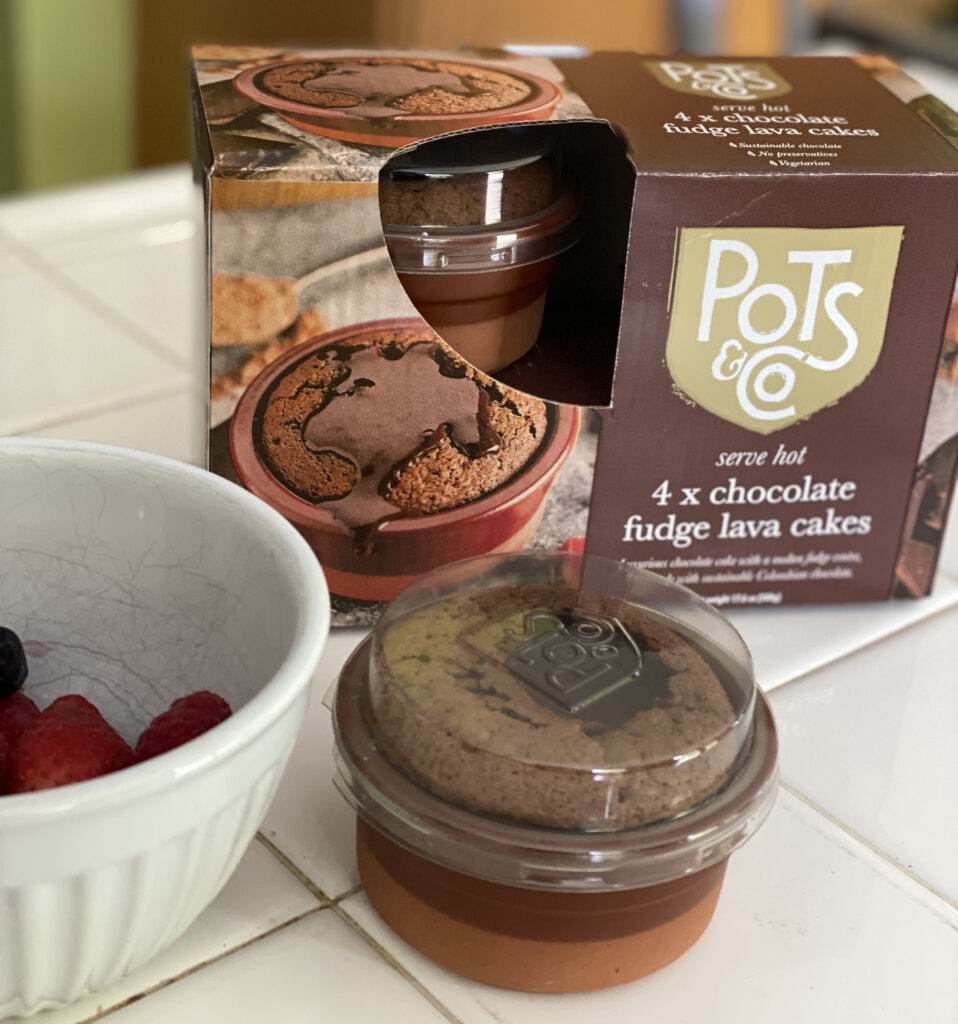 I paired by Pots & Co Chocolate Fudge Lava Cake with a local wine, Fazeli Cellars Winery 's 2014 Mehregan, a blend of Grenache and Syrah. The smooth tannins and medium body with a touch of jamminess seemed perfect to accompany this rich and decadent dessert. Of course, a little bit of ice cream and a few berries added to the top of the molten fudge lava cake was delightful as the creamy ice cream slowly melted on top of the warm lava cake.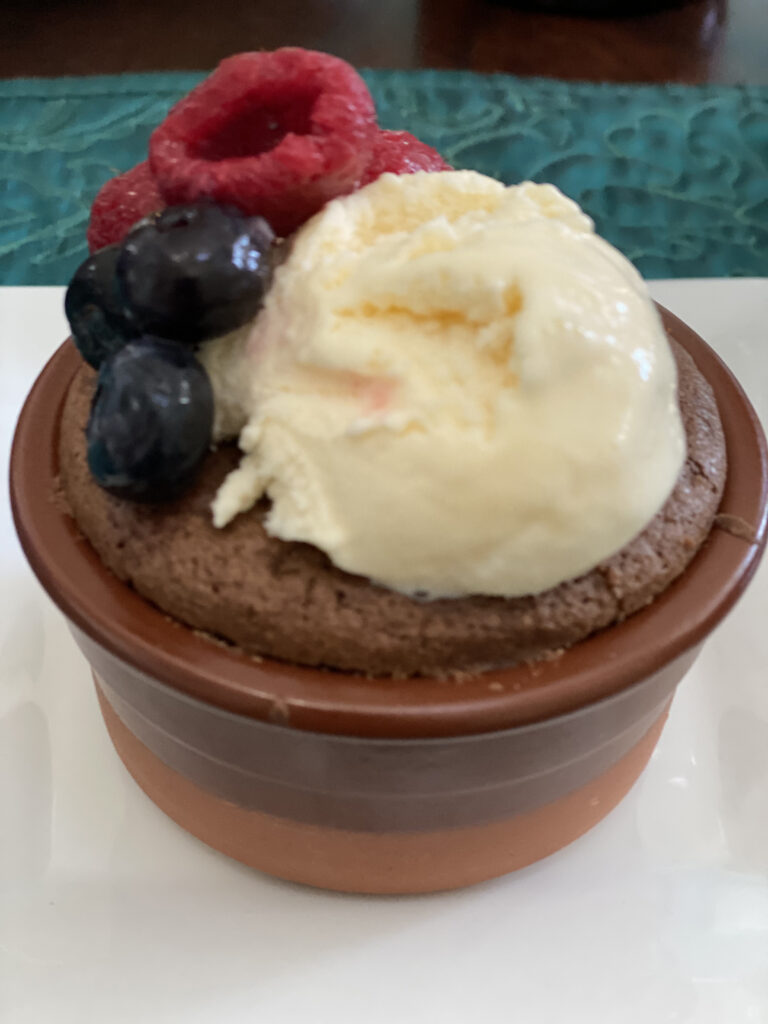 My fellow writers paired theirs with a floral white wine, Cartuccia, from Bottaia Winery, another local Temecula, California, winery, and the other made a cocktail called Carajillo Cocktail, a Spanish cocktail made from cold brew coffee and Licor 43. We had so much fun tasting this treat with our pairings.
This is where you will find the Pots & Co Chocolate Fudge Lava Cakes at Costco. The cost is $12.69. One of the fun things about these cakes is that they come in small ceramic pots that not only double the refrigerator life, the pots can be repurposed. I love the idea of no waste of the container.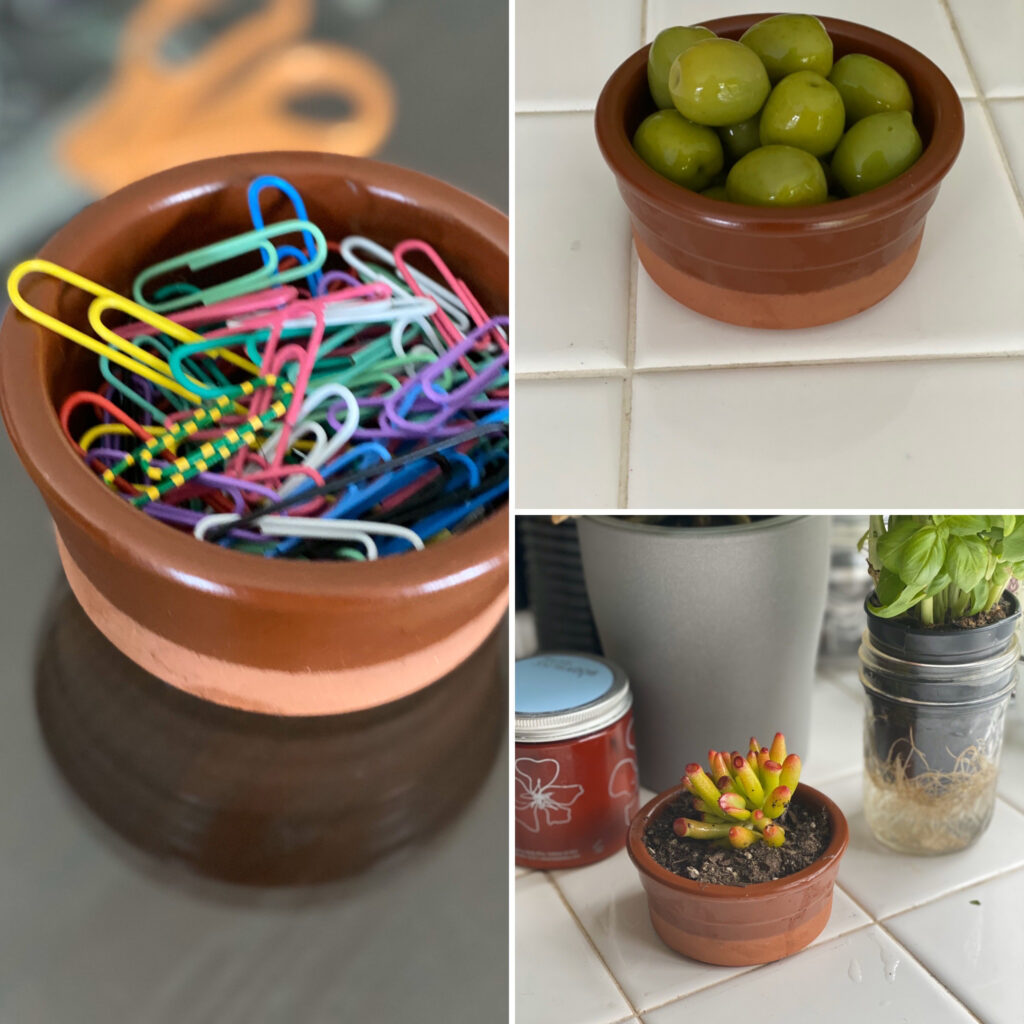 We were given these cakes as a gift to taste and to share the news, but we all agree they are a great value and worth every sinful bite.