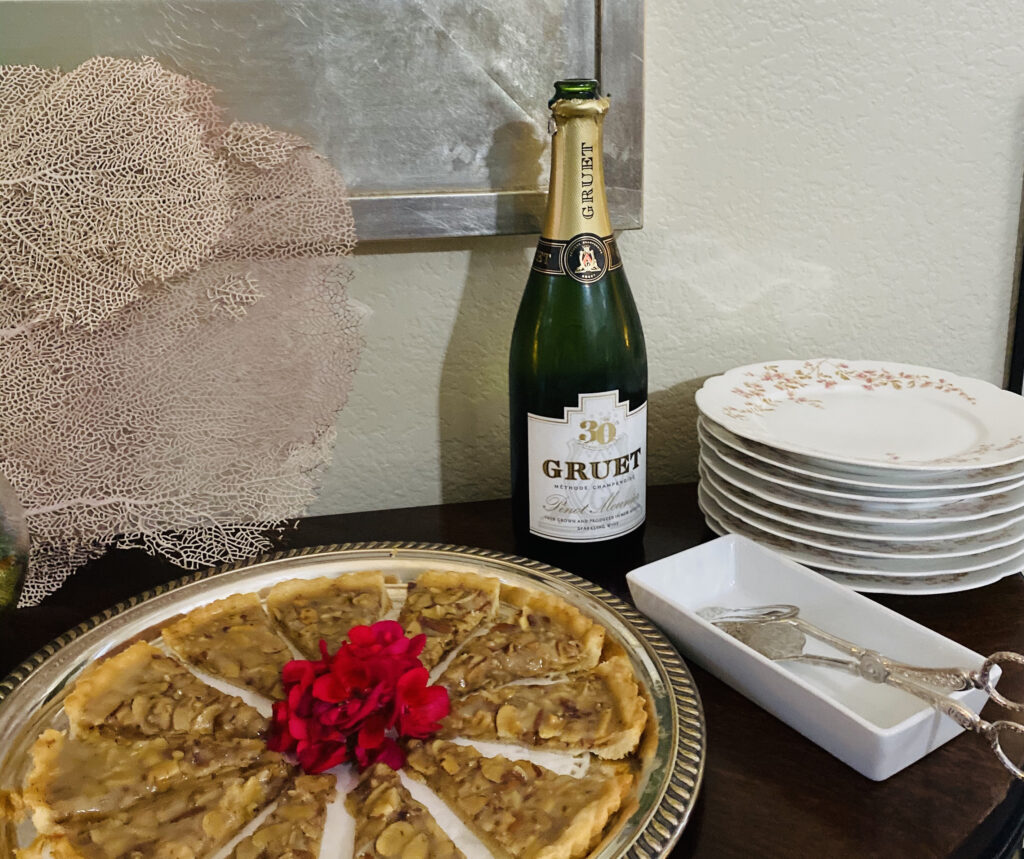 Who knew New Mexico grew so many Italian varietals of grapes? Who knew the wines would be so good? How do they compare to wines from Italy?
The Wine Review Council met a few weeks ago to taste a few Italian grown wines and some Italian grape varietals from New Mexico. We paired them with food that we shared. It's always a challenge to correctly pair food with a wine you have never tasted, but we were up for the challenge.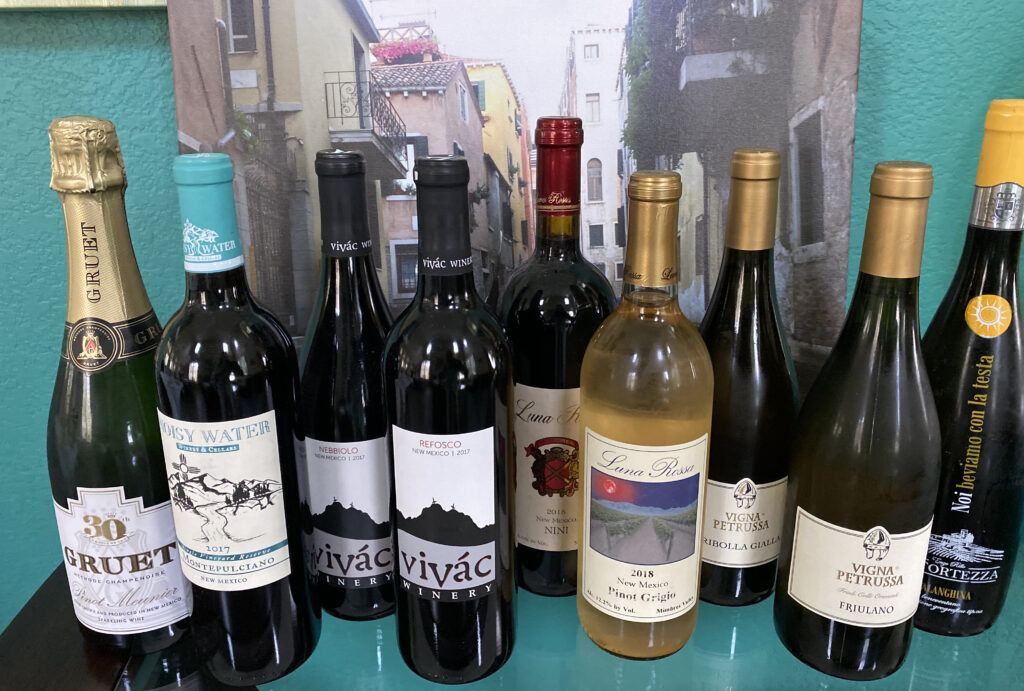 We started sampling these wines from the lightest to the heaviest. Our first one was a 2017 Luna Rossa Winery Pinot Grigio ($13.00) grown near Deming, New Mexico, in an elevation over 4000 ft and near the Mexican border. This wine was a Double Gold winner at the San Francisco International Wine Competition. The group decided it was medium bodied with an herbal nose and tasted like a Honeycrisp apple and honeydew melon. There was a mild floral note to it, too. A strange but good pairing for this wine was Cornbread with Jalapeno Peppers.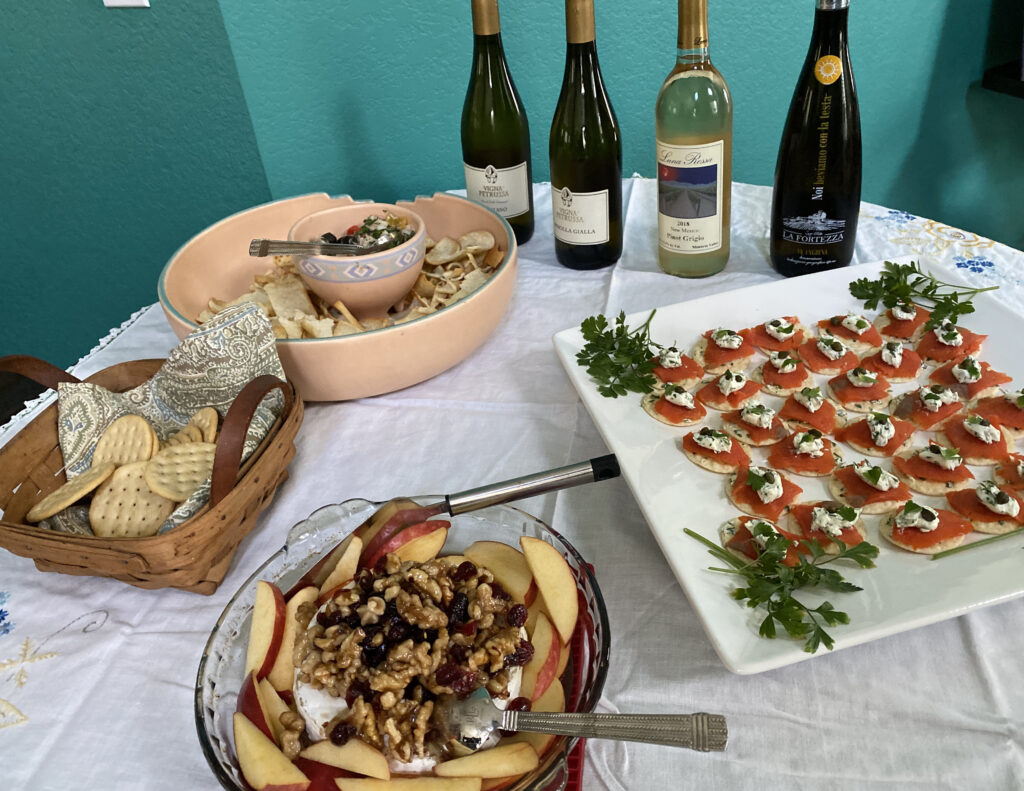 Next on our list was a wine produced by Vigna Petrussa Friulano ($25.99), an area in Italy in the northern region near the Austrian and Slovenia borders. The Friulano grape is the flagship white wine of Friuli. It is actually the sauvignonasse grape, a cultivar from Bordeaux. We noticed floral notes along with herbal notes. I paired it with a Salmon and Cream Cheese Canape that we all decided did not work. The canape overwhelmed the delicate wine. It needs to be paired with a white fish or light pasta.
Vigna Petrussa also produces a Ribolla Gialla ($25.99), another indigenous grape varietal. The first thing we noticed was the lemon-lime green color. On the palate we tasted white fleshed fruits and flowers. We felt the perfect pairing was the Honey and Walnut Covered Baked Brie with Apple. The Shrimp Ceviche and Pita Chips also worked well with this wine.
La Fortezza Falanghina was voted our favorite white wine for the day. The Falanghina varietal was

recognized as a varietal in the U.S. in 2014. La Fortezza's founder, Enzo Rillo, believes that producing a very good vintage is to express great love and strong passion for what they do which in turn produces high quality wines. The vineyards are located in the Compania region north of Naples. The cellar is located in the heart of the vineyards and covered with stone. Falanghina is an ancient grape variety aged in stainless steel tanks. This wine has a beautiful golden straw color and has a round, full flavor of apples and pears. The Honey and Walnut Covered Baked Brie with Apples was a great pairing. At around $16.00, this is a lovely and well-priced wine.
Our favorite red wine of the day was the 2017 Vivac Nebbiolo ($32.00) from Dixon, New Mexico. Vivac Winery produces some amazing wines because they grow at the higher altitudes in New Mexico. The word "vivac" means "high altitude refuge" in Spanish.  In addition, Vivác Winery has earned the title of Highest Rated Red Wine Producer in New Mexico's History by way of Wine

Enthusiast Magazine ratings. In addition, this Nebbiolo is a Fingerlakes Gold Medal award winner. Winemakers and brothers, Chris and Jesse Padberg, are international wine award winners. Aged in French oak barrels, this is a medium bodied Nebbiolo reminiscent of an Oregon Pinot Noir. Berries and citrus peel filled our mouths as we tasted this wine with the pairing of Turkey Kabobs with Tzatziki, a really good pairing. The Orzo with Beef and Mushrooms complimented this wine well, too. If you have the opportunity, be sure to stop at this winery in New Mexico.
Luna Rossa Winery shared a 2015 Luna Rossa Nini ($23.00), a wine produced from seven Italian grape varietals, predominately Dolcetto. The wine spent 58 months in oak which adds to its flavor. In 2001 Paolo and Sylvia D'Andrea founded Luna Rossa (meaning "red moon") after relocating to New Mexico. Paolo was raised in Friuli in the northeastern part of Italy and learned his skill from four generations of wine growers. We found the wine to be spicy with a dark cherry color and low in tannins. It was paired with the Orzo, Mushroom, and Beef dish. The Nini goes well with a heartier dish like this.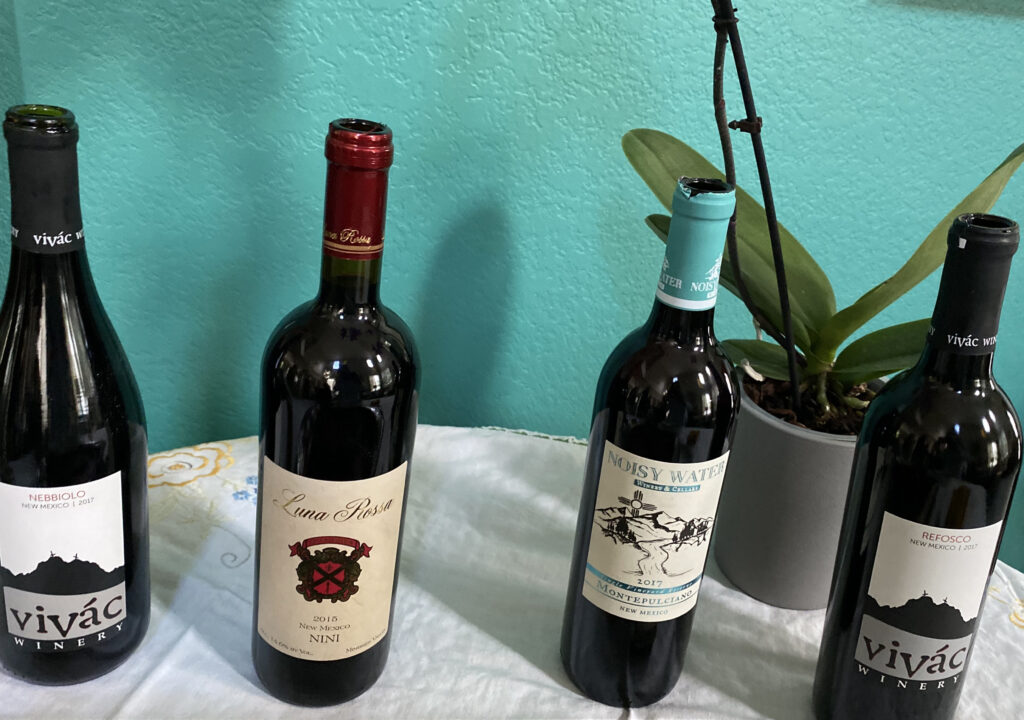 Vivac Winery's 2017 Refosco ($24.00), a varietal originally from Northern Italy, is a wine full of berries and spices with bold tannins and was aged 18 months in French oak. This wine goes well with red meat and spices. We paired the Refosco with an open-faced Greek Slider made with beef, boar, and bacon, an excellent pairing.
President and wine maker, Jasper Riddle, shared his 2017 Noisy Water Montepulciano ($40.00). Jasper has been making wine for Noisy Water Winery for 10 years. Noisy Water has six wine tasting rooms in four cities in New Mexico. The Montepulciano's light color is deceptive because typically Montepulciano wines are much bolder. We found a harmonious balance of soft tannins with flavors of cherries and some tobacco. This wine paired well with the Turkey Kabobs and Tzatziki.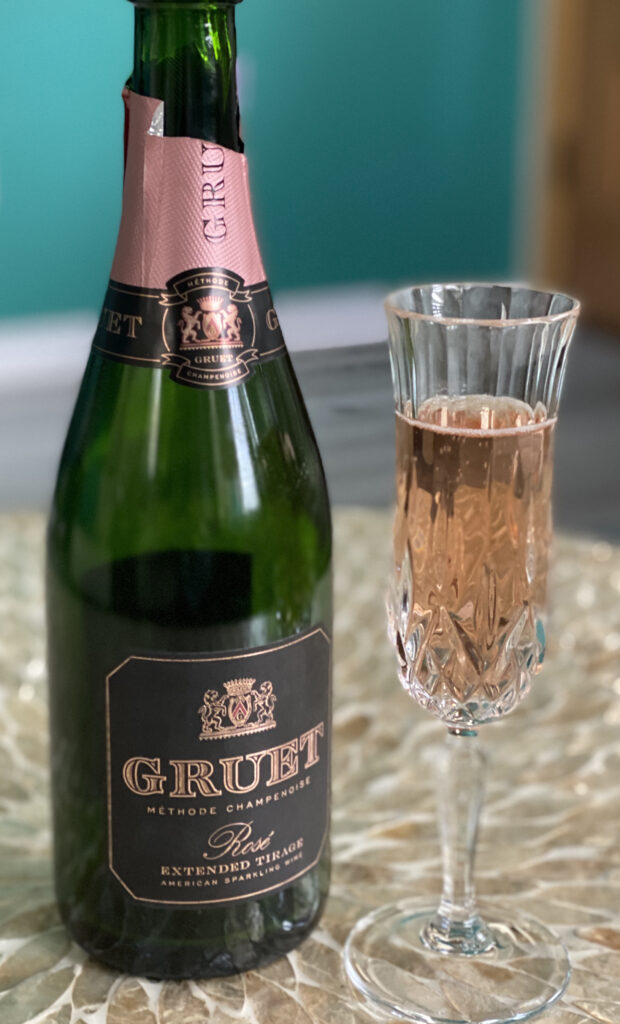 The winery that people know best in New Mexico is Gruet Winery, home to sparkling wines and respected by the country's top sommeliers. Gruet has been producing sparkling wines in the Method Champenoise (a secondary fermentation in the bottle) for 36 years. Gruet's wine goes back to Gilbert Gruet's Champagne house in France. As a special treat, Gruet sent our group the Sparkling Rose Extended Tirage (meaning it was left for a longer time in the bottle during the second fermentation.) We tried the Sparkling Pinot Meunier Brut ($42.00). The Meunier grape is one of three traditionally used to make champagne.  This wine tastes of honey, berries, apricot, and brioche. We enjoyed it with the pairing of Chez Panisse Almond Tart, a beautiful dessert pairing.
When in Italy, enjoy the beautiful wines made from grape varietals grown all over Italy along rolling hills and alongside mountains. When in New Mexico, be sure to learn about the wineries and enjoy all the wonderful Italian varietals available. New Mexico has been growing grapes for about 400 years with the first grapes planted along the Rio Grande river by monks who produced wines for sacrament. Most all of these wines can be ordered online and are well worth exploring.
We were given these wines by the wineries so that our group could sample the wines. The comments were conclusions we made as a group during our tastings.