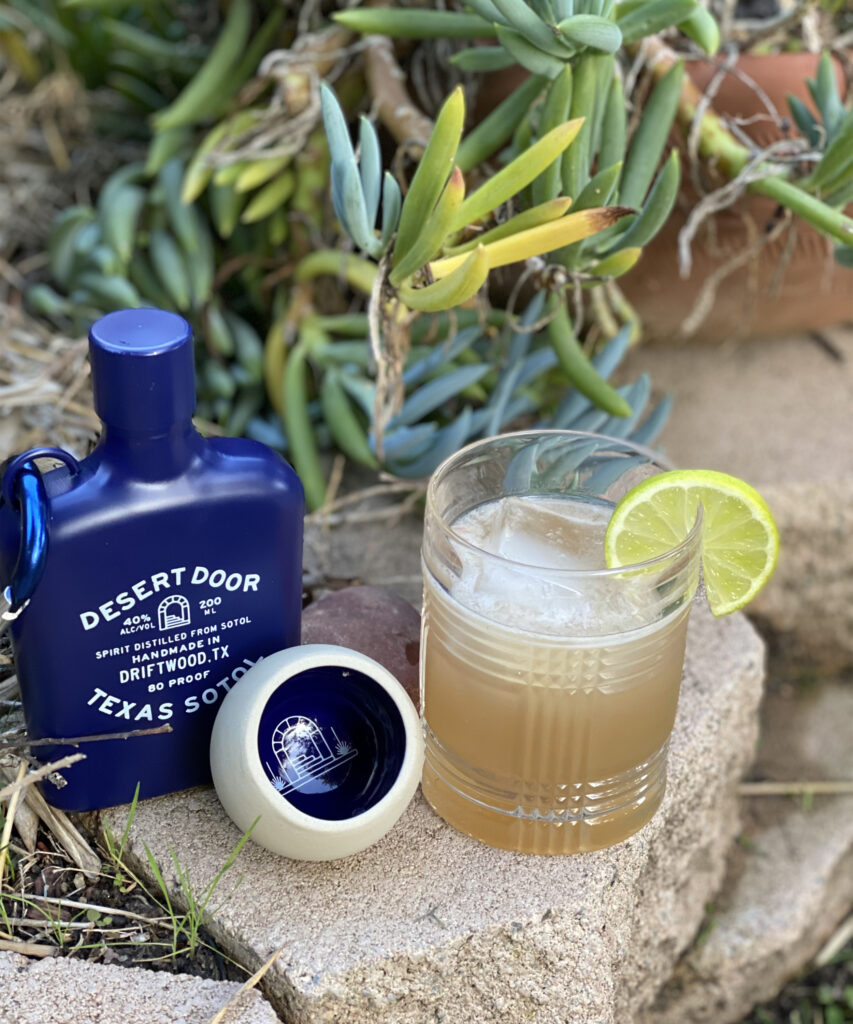 Miles and miles of cactus grace the western part of Texas. The plant has long, spiky leaves and a single flower that shoots up from the center on a stock to about 15 feet tall. Native Americans knew the secrets of this cactus called Sotol and how to glean nutrition from it. They roasted the inedible center of the plant until it became sugary. Then they chewed on the fibrous core, spit out the fibrous pulp, and drank the sweet and nutritious juice. Archeologists have discovered pit hearth ovens for roasting Sotol in the Chihuahuan Desert. In addition to eating, the Sotol plant was used for hair brushes, saddle bags, medicine, fuel, and knife handles.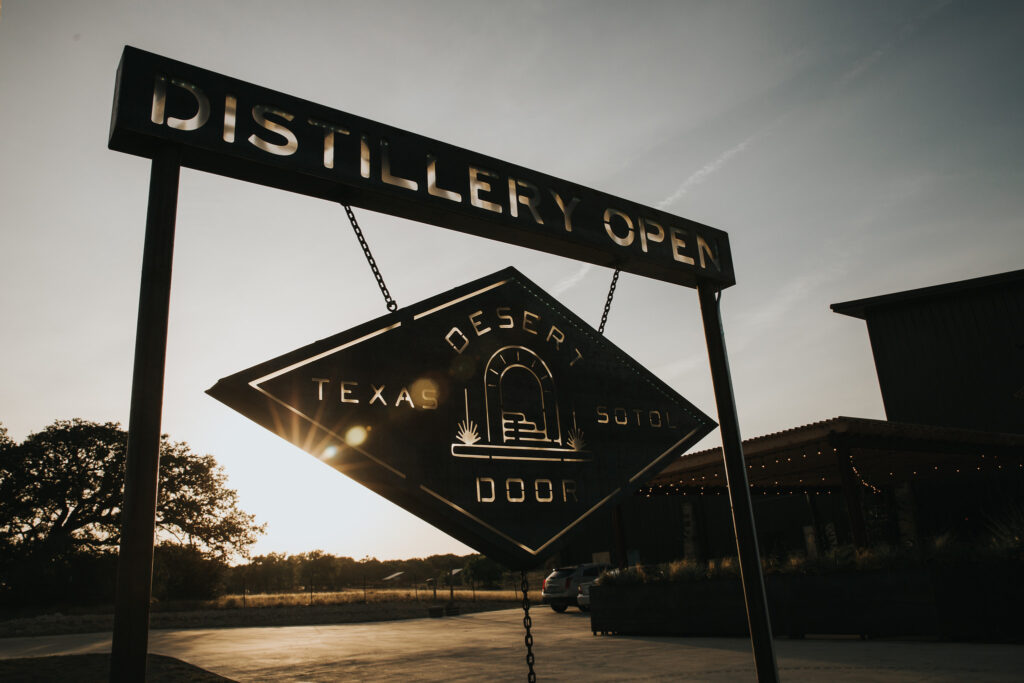 Today, Desert Door Distillery in Driftwood, Texas, produces an interesting and delicious spirit from the sotol plant. This creative endeavor was founded by Ryan Campbell, Brent Looby, and Judson Kauffman. They met at the University of Texas in an entrepreneurship class and used the creation of Sotol being produced by a distillery as their class project.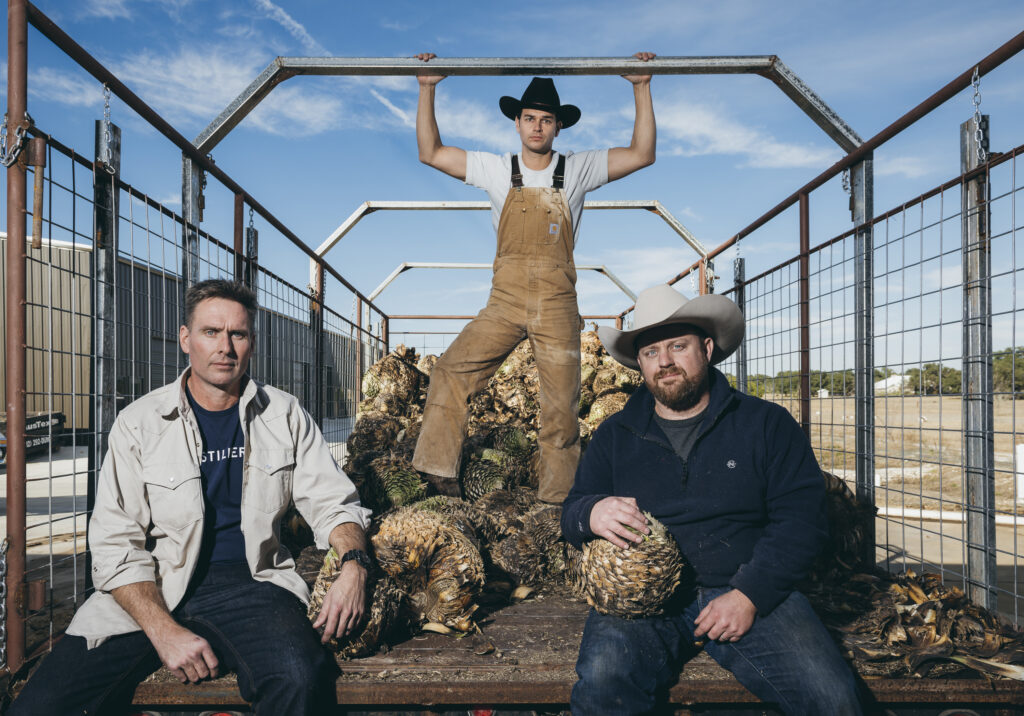 Bobbi Hitchon, Field Marketing Director for Desert Door, shared everything there is to know about Sotol and Desert Door with the International Food, Wine, and Travel Writers Association during a webinar about Austin.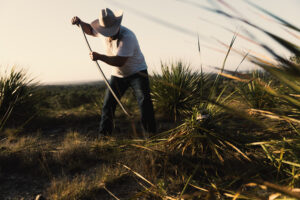 At about 10-12 years old, the Sotol plant is dug up, leaving the roots intact for regrowth, the leaves trimmed, and the heart loaded up for processing. The hearts are then loaded one by one into a steamer that extracts the sugary carbohydrate juice. The heart is pressed to extract the juice and then the juice is put in fermenting tanks with organic yeast. The mash then goes into a still and comes out about 155 proof. Water is added to make it 80 proof. A small amount is kept at 120 proof for those who like an aged spirit.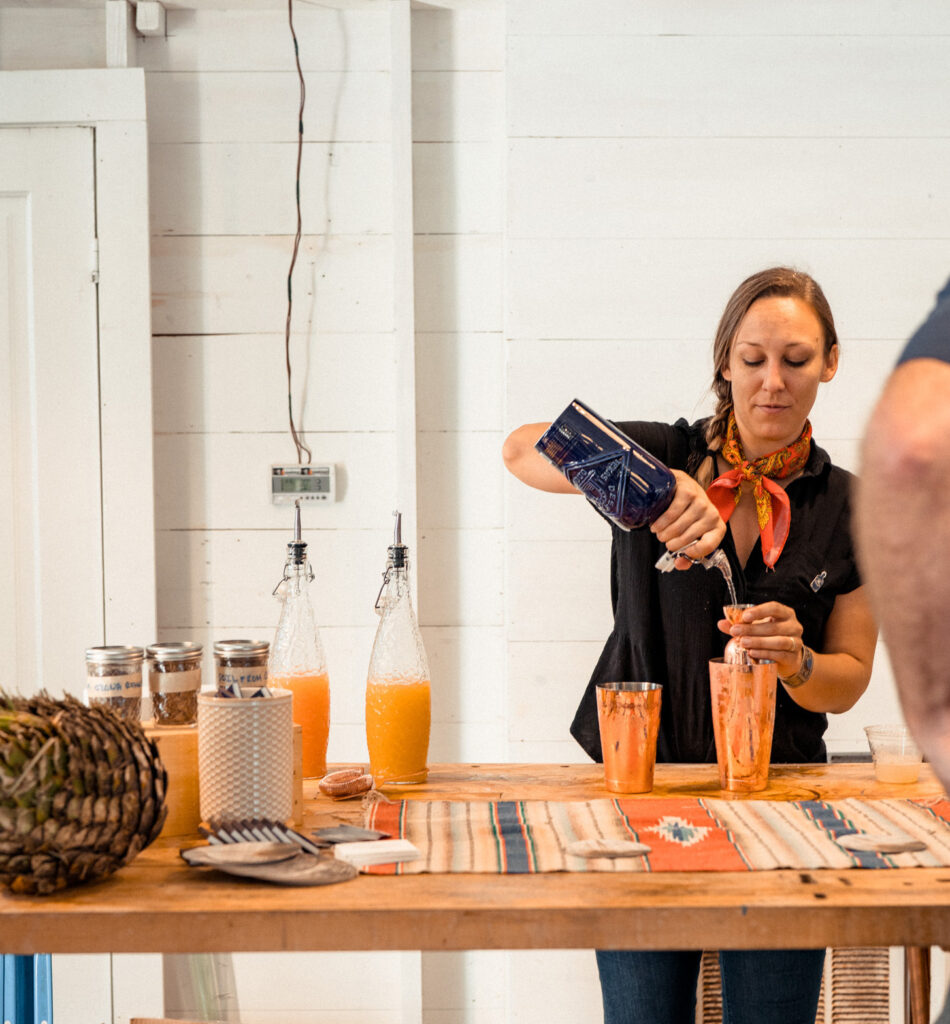 Voted #1 Craft Distillery in America in 2019 by USA Today, this looks like a wonderful place to visit for a tasting. They offer an opportunity of a variety of tastes of the Sotol as well as an assortment of cocktails made with Sotol. The contemporary tasting room offers guests the comfortable environment of sofas, a fireplace, outdoor seating and music. Even the children and dogs are welcome!
Since I visited Desert Door Distillery virtually, I wasn't able to enjoy this experience. However, I did receive the gift of a bottle of the Sotol as well as a little ceramic tasting glass called a "copita." This blue ceramic bottle creates a very special look to the spirit—one that makes you curious about the spirit inside.
Using their recipe for the Desert Paloma, I created my own special cocktail from Desert Door's cocktail recipe selection. It was delicious. Sotol has a bit of a smokiness to it (but much more subtle than Mezcal) as well as a taste of the region where they grow—a bit of herbaceous desert flavor. I found this cocktail to be very interesting and will definitely buy more Sotol. Locally, Total Wine & More carries Desert Door Original Texas Sotol.
Thanks to Desert Door Distillery for this gift and an introduction to a special spirit. Please enjoy the recipe for the Desert Paloma.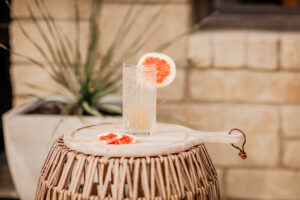 Desert Paloma
1.5 oz. Desert Door Original Texas Sotol
1.5 oz. fresh grapefruit juice
.5 oz. fresh lime juice
.5 oz. Agave nectar
Combine all ingredients in a shaker. Add ice. Shake vigorously. Strain into a rocks glass. Add fresh ice and garnish with a grapefruit wheel.