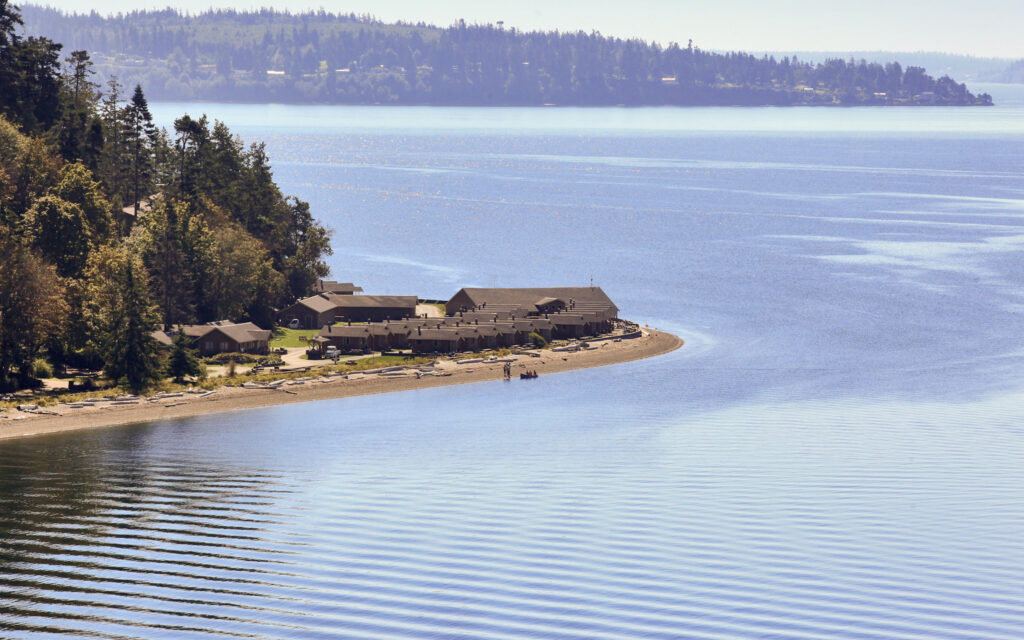 If you heart beats at the idea of hiking, cycling, kayaking, kiteboarding, clam digging, or fishing, then head to Washington's Whidbey and Camano Islands. Even if you just love serenity with a good book and a beautiful view, these islands are for you.
Several weeks ago, I joined Sherrye Wyatt, PR & Marketing Manager for Whidbey/Camano Islands, in a webinar. Let me share the treasures of this area from what I learned.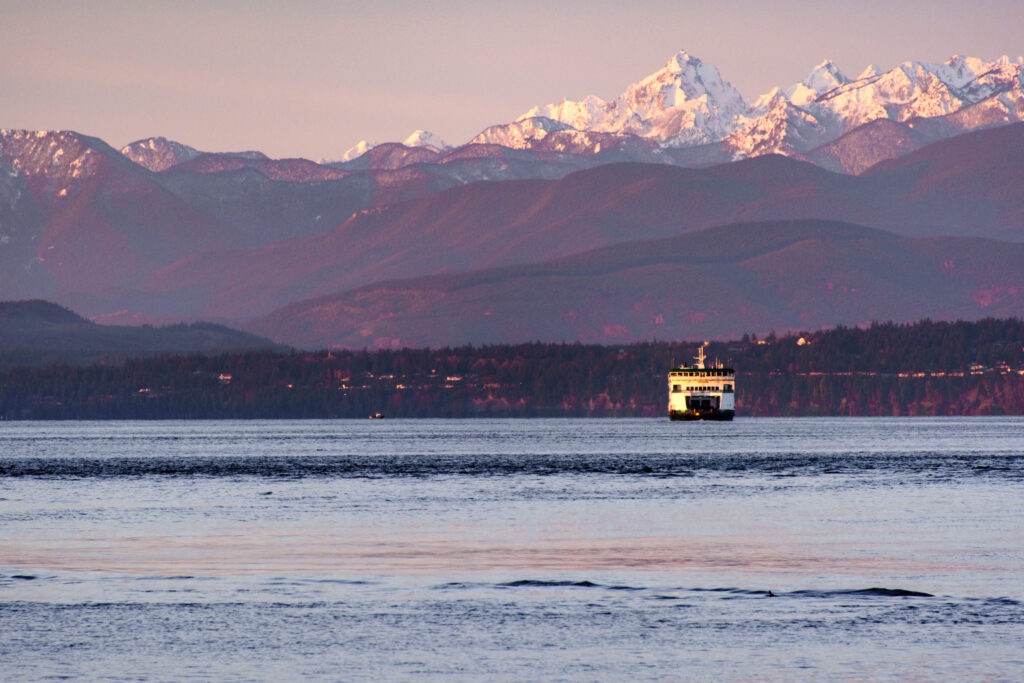 These two islands can be accessed from Seattle either by bridge or a short ferry ride. Arriving on the islands gives you a sense of peace and tranquility with its natural beauty and views of water and mountains.
The smaller and less developed of the two islands is Camano Island with a length of 16 miles. Whidbey Island is about 48 miles long and has three towns—Oak Harbor, Coupeville, and Langley. Both islands fall in the rain shadow and have around 20 inches of rain a year. These islands are home to 9 state parks and 400 small farms.
What To See On The Islands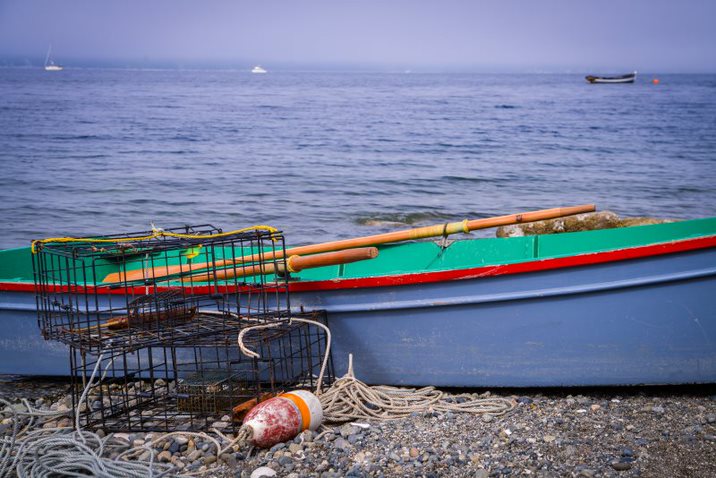 Fishing, Crabbing, and Clamming all happen on Whidbey Island. Plan ahead by using this Washington Department of Fish and Wildlife to enjoy these great outdoor activities.
The perfect photo opportunities await visitors in the historic waterfront district of Coupeville. Start out at the Coupeville Wharf where you will find restaurants and shopping.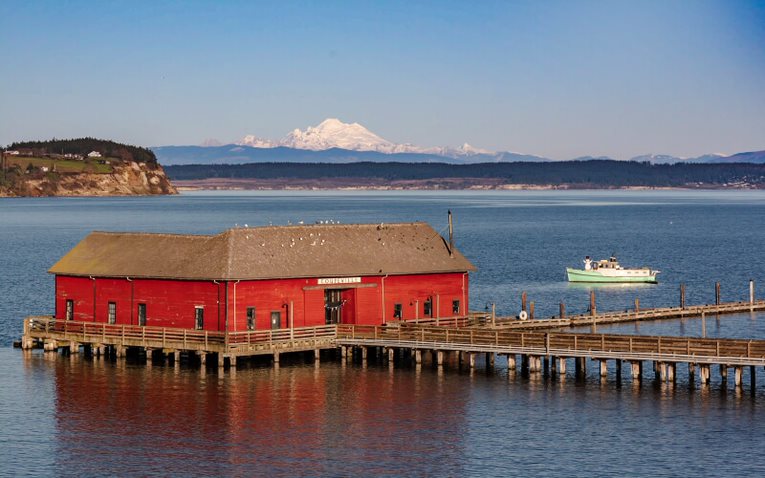 Venture Out Nursery offers every size and shape of plants that grow well in the Pacific Northwest. What's so special about this nursery is that you can wonder on the trails to enjoy beautiful trees, a large pond, a rain garden, and even a water wheel.
Bayview Farm and Garden is one of the top 100 independent garden centers in the United States.  With thousands of square feet of plantings to give you great ideas for your yard, you can plan your next landscape to your heart's content. The centerpiece of the gardens is the arbor of Laburnum trees that create a living tunnel of beauty during all seasons.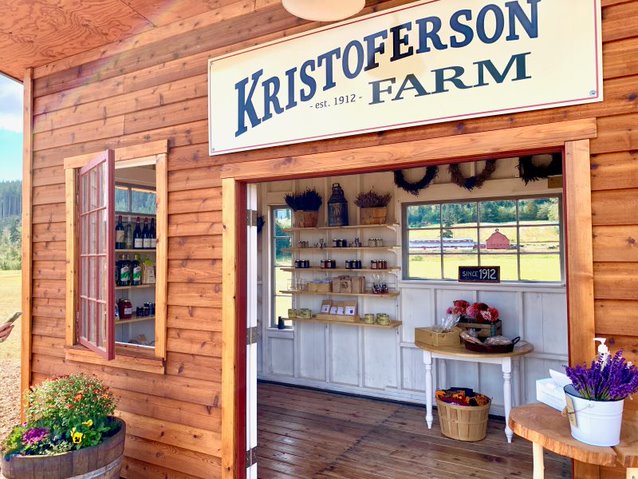 Agritourism is big on the island where you can indulge in an extended farm stay. There are fourth generation farms that started as land claims that have been in families since the 1800s. One of the farms open to visitors is Kristoferson Farm, owned by six generations of family from 1912 with a 100-year old barn, a zip line, and a u-pick lavender farm.
Where To Eat
If Italian is the food you love, shop a gift basket for a picnic at the beach or try the pasta or wood-fired pizza at Ciao. Indoor dining is now available. By the way, Chef Mark Laska is an official "pizzaiuolo," a culinary practice for preparing pizza done in the Neapolitan manner.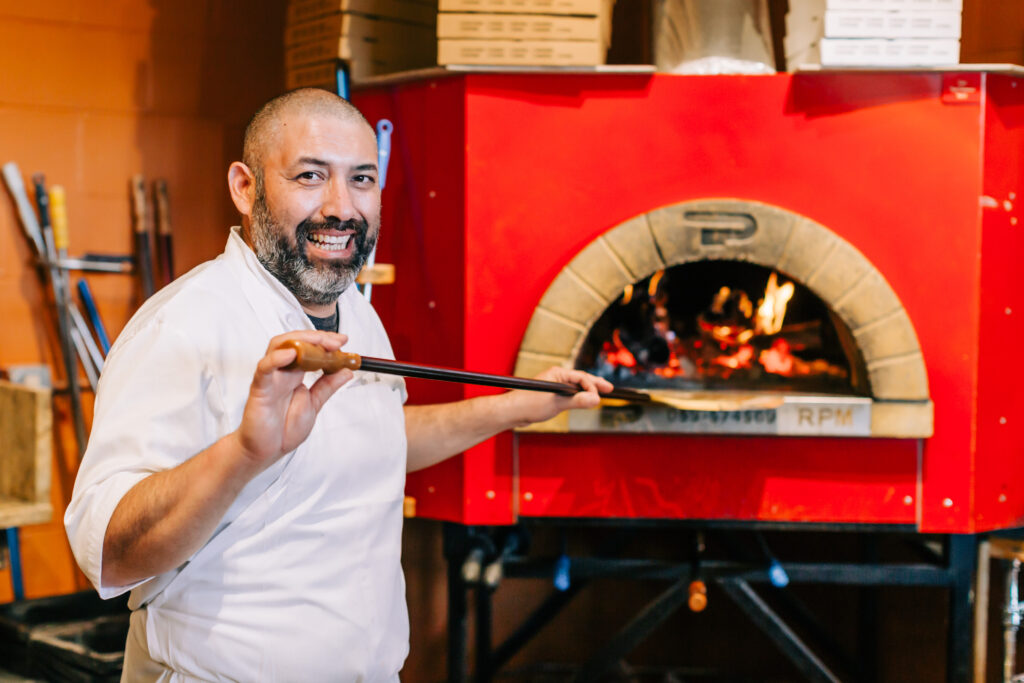 Pick up a box for the perfect picnic of local cheeses and sourdough bread, as well as wine, beer, or cider at Orchard Kitchen.  Orchard Kitchen also offers dinners in the field starting in June.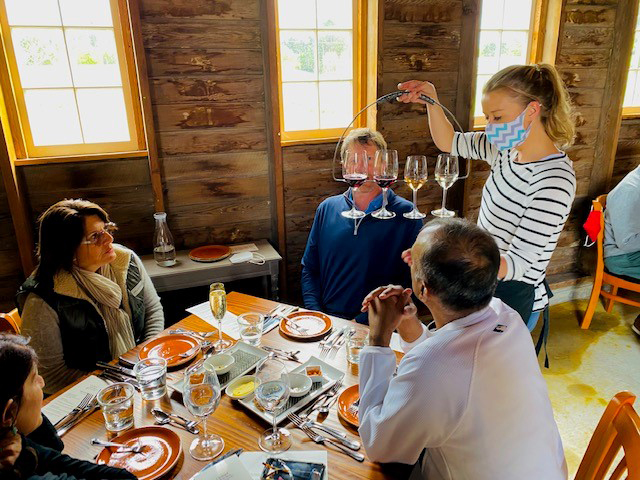 Gordon's on Blueberry Hill in Freeland may just be your place to dine if you like layers of flavor in your food where Chef Gordon Stewart is known for his Cajun influence as well as Northwest seafood. This is another place where you will find farm-to-kitchen food where he uses food grown by several local producers.
Where To Drink
Many of those apples grown on the island have now gone into the production of the growing cider trend. Driftwood Hard Cider as well as Whidbey Cider are just a couple of the places you can sample some of this popular beverage.
Stop by Whidbey Island Distillery in Langley to try their Blackberry Liqueur, an award winner of the prestigious Platinum Medal by the Beverage Testing Institute.
If you are on Camano Island, see if Edward Lynne Cellars is open where you can sample estate grown white wines as well as red wines made from Eastern Washington grapes.
In Langley, visit Whidbey Island Winery where you can sip on the patio or in the ancient apple tree orchard. You will find their estate grown whites as well as wonderful red wines from Eastern Washington grapes.
You may decide to sip some beer at Double Bluff Brewing Company just because of its beautiful location. Named after one of the most beautiful spots on Whidbey Island, Double Bluff Beach offers views of Puget Sound, the Olympic Peninsula, Seattle, Mt. Rainier and the Cascades. Double Bluff Brewing Company endeavors to brew using local hops and grains from the Pacific Northwest.
Where To Stay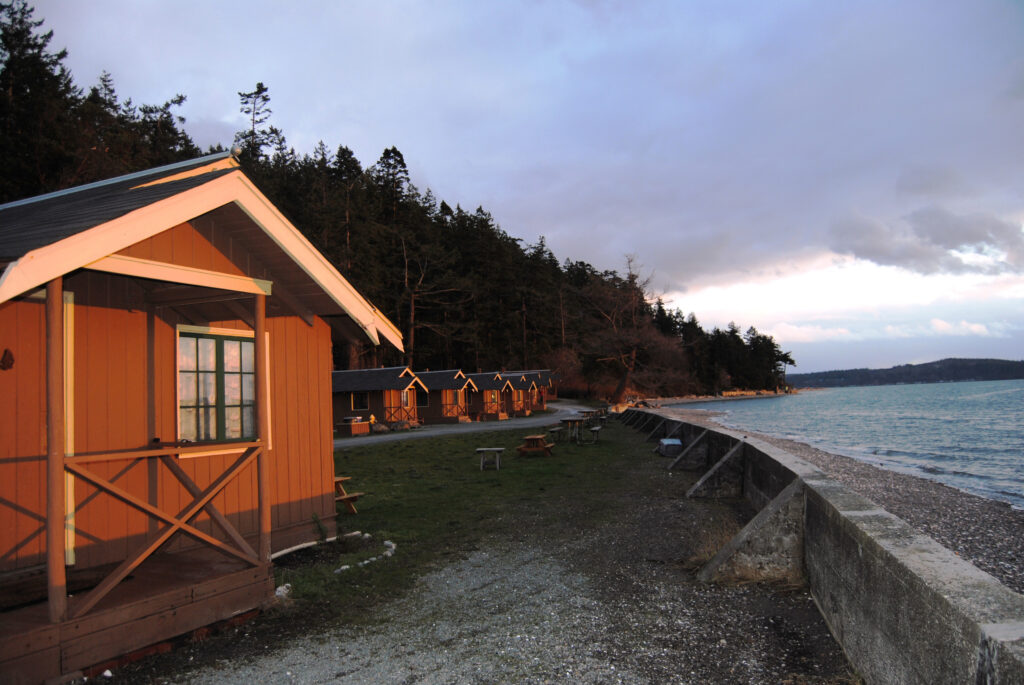 There is a wide range of places to stay on these two islands. The Cama Beach State Park Cabins sit right on the water. These cabins date back to the days of family fishing trips in the 1930s, and you can rent a boat. If you are looking for something more refined, there is the elegant Inn at Langley or the contemporary Boatyard Inn. If you are looking for romantic and historic Captain Whidbey, built in 1907, will fit that bill.  Check out the website to see what fits your desires at Whidbey and Camano Islands Lodging.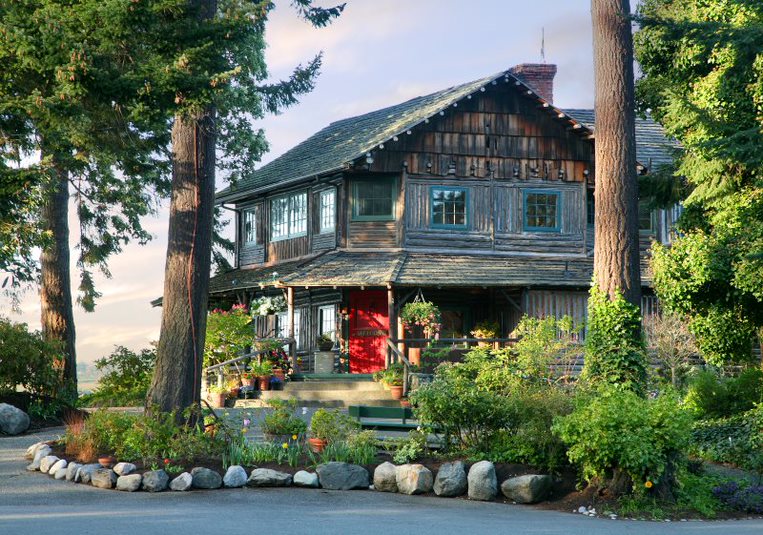 To make sure you are not taken by surprise, make sure you call any of these places you wish to visit. Some have shortened hours because of Covid and may require reservations.
It has been a lifetime since I have had the privilege of visiting these islands, but it is on my radar with all there is to do in addition to the serenity and beauty of nature.