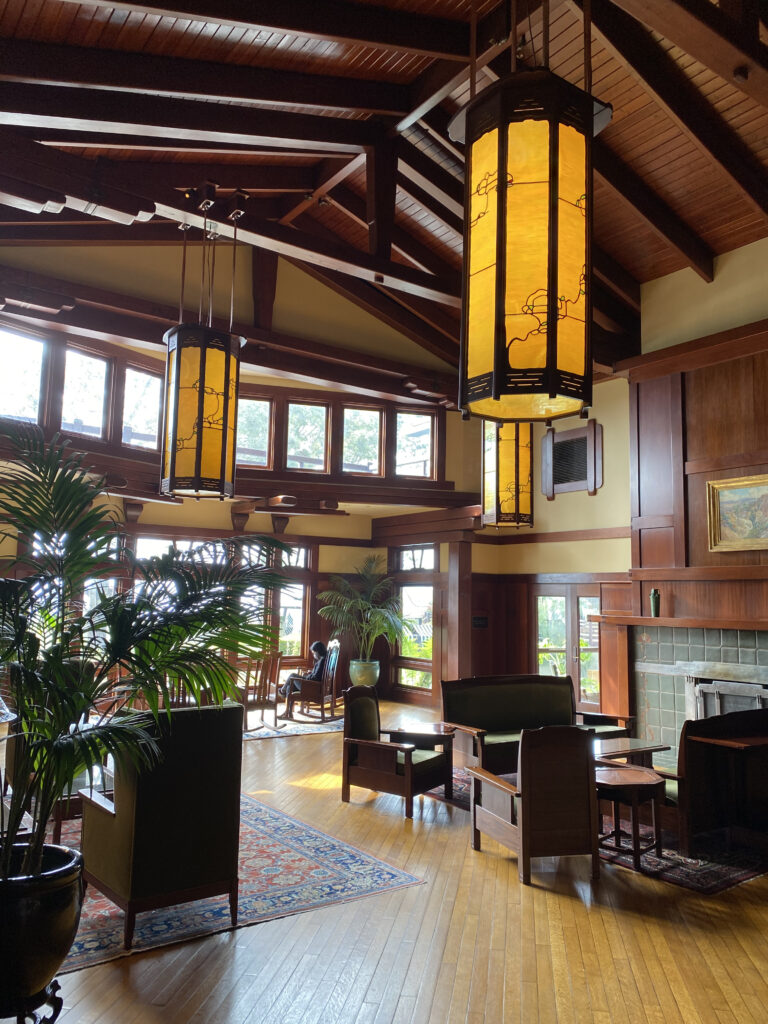 San Diego Restaurant Week is just around the corner. One of my rough jobs as a food, wine, and travel writer is to find out what is being offered for events like this week and then to write about it.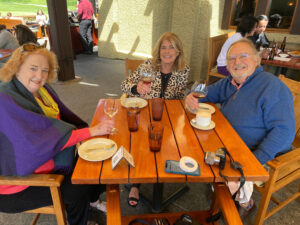 Check out the variety of restaurants participating. What I love about this event is the opportunity to visit new restaurants at a fraction of the cost and have a wonderful lunch or dinner.
For this upcoming week, Susan and Todd Montgomery and I were invited to enjoy a comped meal at The Grill at Torrey Pines in La Jolla at the Torrey Pines Golf Course. I had heard that the golf course was a treasure because it is a public golf course that is well maintained and located on the bluffs overlooking the Pacific Ocean. Some of this is why The Grill at Torrey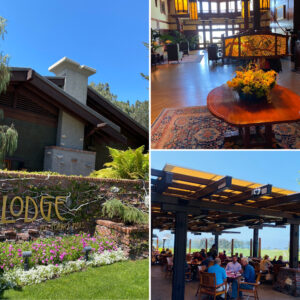 Pines is so special.
 The Grill is offering a three-course menu for $40 which will include an appetizer, a main course, and a dessert. The main courses are swordfish, chimney chicken pot pie, and wood-roasted vegetable quinoa.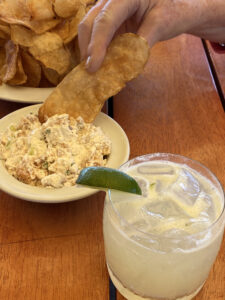 We imbibed in cocktails of a Chimney Smoked Margarita and the Lodgeside Rickey. We ordered their famous homemade potato chips and onion dip to
accompany the cocktails. We were very happy, indeed. Just a word about that onion dip—it has carmelized onions, pieces of onion rings, and scallions and was amazing.
As we looked at the menu, there was a lot of items that said they were chimney smoked. We had to find out what that was all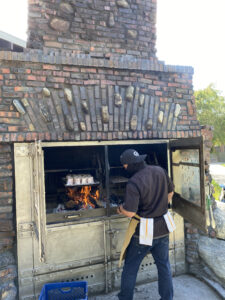 about. It turns out that the old and large chimney outdoor fireplace has a smoker on the back side where the chef prepares some delicious creations. We saw the chef place a tray of bone marrow that accompanies the hanger steak on the dinner menu.
For lunch, we chose the classic Reuben on Rye, the Chimney Smoked Carnitas (filled with pork carnitas, refried beans, and avocado) and a delicious Asian Swordfish topped with Shrimp Pot Stickers floating in a soy-based sauce. We were told the swordfish will be on the dinner menu. Glasses of the Cakebread Sauvignon Blanc and the Morgan Pinot Noir were the perfect accompaniments for our main courses.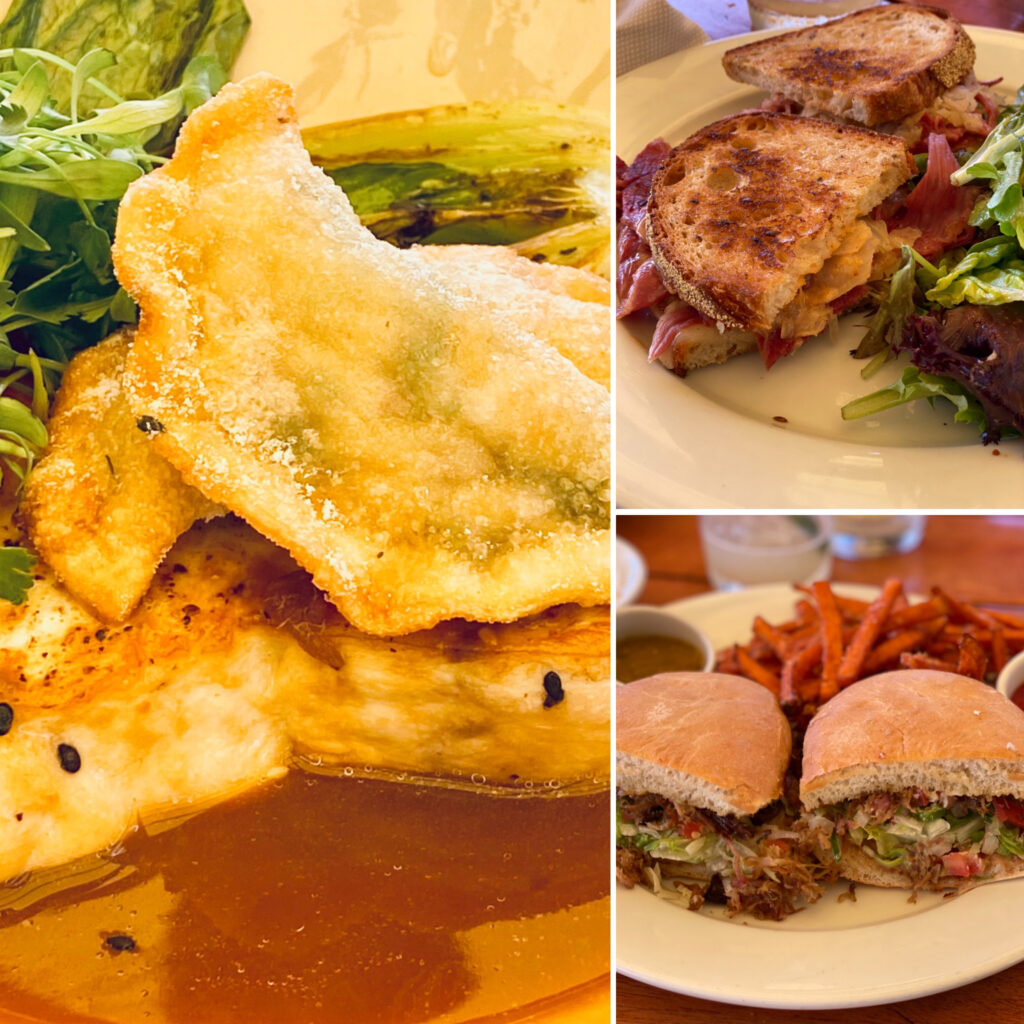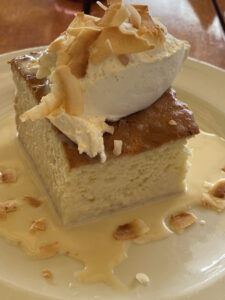 And then there is always room for dessert. Again, we were told the Tres Leches cake will be on the Restaurant Week menu so we had to sample it. Perfectly done would be my words for it, including the rich and creamy sauce it floats in with whipped cream on top of it all.
San Diego Restaurant Week runs from April 11-April 18. Be sure to make reservations online or by calling because these restaurants are popular. I hope you enjoy your meal as much as we did ours. The Grill at Torrey Pines is located at 11480 North Torrey Pines Road, La Jolla. Reservations can be made at 858-777-6641.