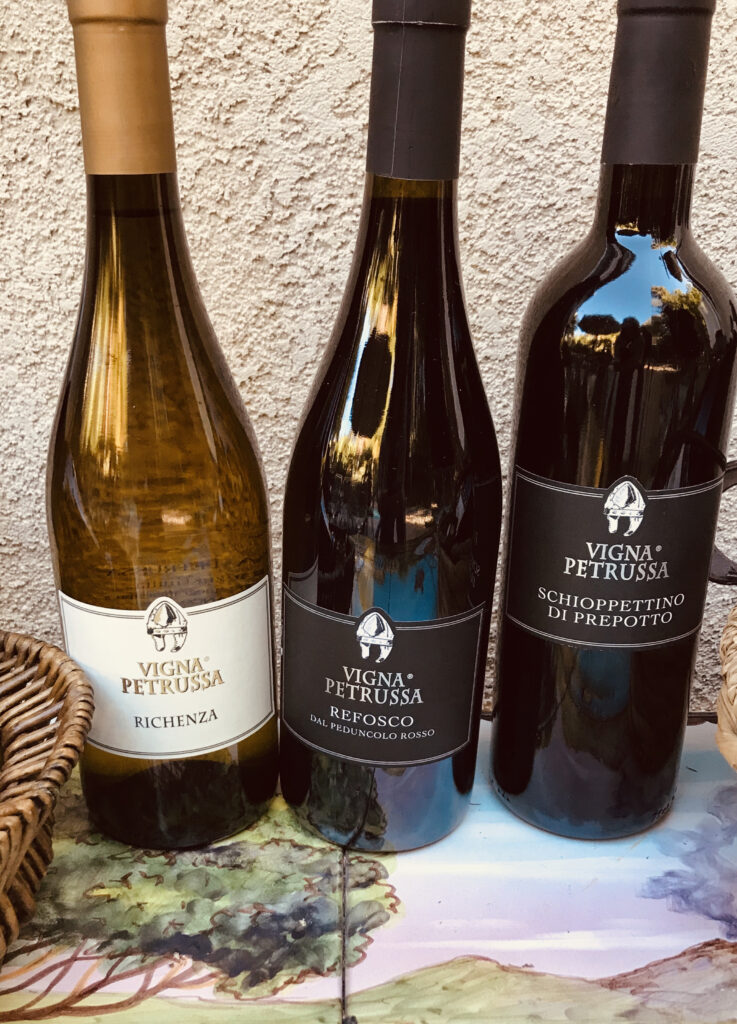 On a beautiful warm fall day, our Wine Review Council sampled wines in the backyard of Noreen and Mike Kompanik, part of our local Southern California wine lovers' group where we sample wines and pair them with great food.
We were fortunate enough on this lovely day to sample several wines from  Vigna Petrussa winery, located on an historic farm in the village of Albana di Prepotto in the northeastern part of Italy straddling Slovenia. This winery sits among rolling hills where there are draughts that keep the soil dry and deep temperature fluctuations which helps create rich aromas of the grapes.
Hilde Petrussa has managed the winery since 1995, where she increased the number of indigenous grapes and number of vines. She also started using the Guyot system that is often used in colder regions (where growth of the brown part is limited to just the trunk with only buds above that) and grass covers everything under the vines.
We sampled three wines: Schioppettino di Prepotto, Refosco del Peduncolo Rosso, and Richenza
Vigna Petrussa Refosco del Peduncolo Rosso, a red wine known for its sharp tannins, is mellowed out by air drying the grapes before starting the wine making process. It is then aged in new oak, giving it a big, smooth taste with lots of fruit and freshness. In the glass, we noticed a dark reddish purple wine. This wine was spicy and earthy with soft tannins and rich berry flavors.  It retails at $31.99. We liked it with the Italian BBQ Meatballs with Apricot BBQ sauce as well as the Ham and Mozzarella Sliders smothered in a butter, poppyseed, and onion glaze. This wine commands big accompaniments.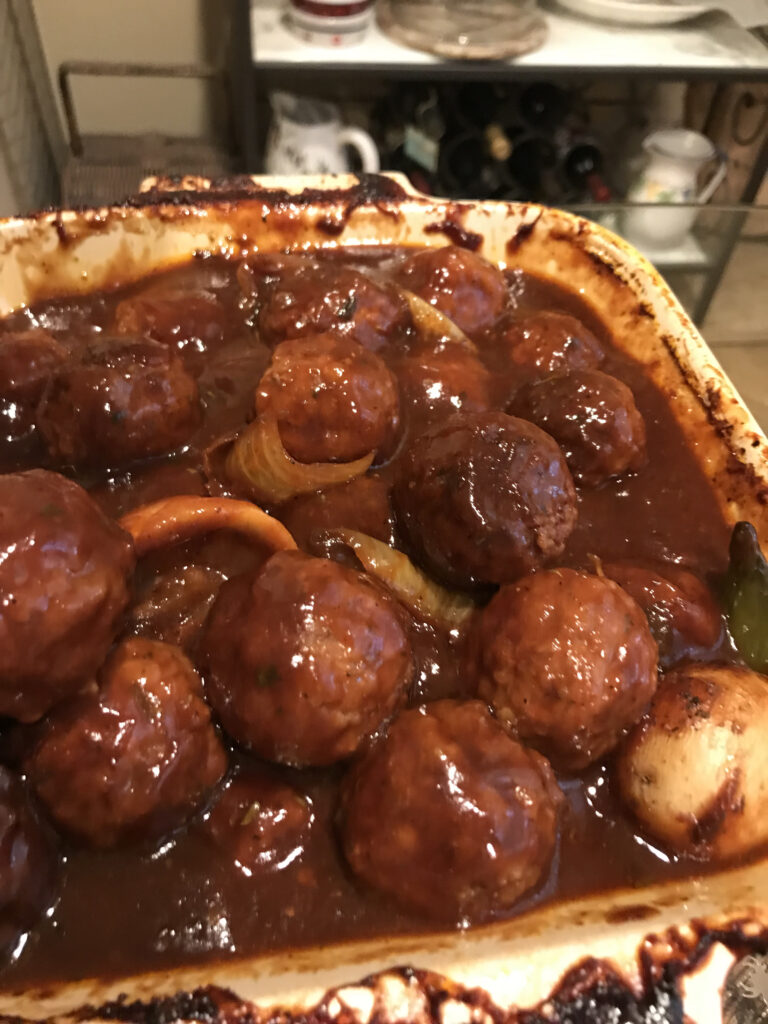 The birthplace of the Schioppettino varietal is found in Prepotto and from where Vigna Petrussa Schioppettino di Prepotto comes. We found the varietal to have aromas and tastes of lots of black pepper and plums. The contrast of this wine's pepper with the sweet and fruity flavor of the Apricot BBQ Sauce on the meatballs was lovely. We also thought this peppery wine went well with the Tomato and Olive Bruschetta. This well respected wine that won the top hundred selection in Il Golosario Guide to the best things in Italy was enjoyed by us as well. It retails at $36.99.
Our last wine sampled from Vigna Petrussa was Richenza. Richenza is a blend of old indigenous white grapes that winemaker, Hilde Petrussa, has recently bottled. The quality is amped up by a partial drying on drying racks before the wine making process begins. When we poured it into our glasses, the rich golden color made us think this would be a very flavorful white wine. We tasted lots of apricot and felt a velvety sensation on our tongue. The Richenza we sampled isn't yet available to purchase, but might be soon. If this unique wine becomes available, the price will be around $32. We found the chutney with bacon and green onions was a great accompaniment. It complimented the fruit found in the wine but provided a bit of saltiness and a bite to the rich wine.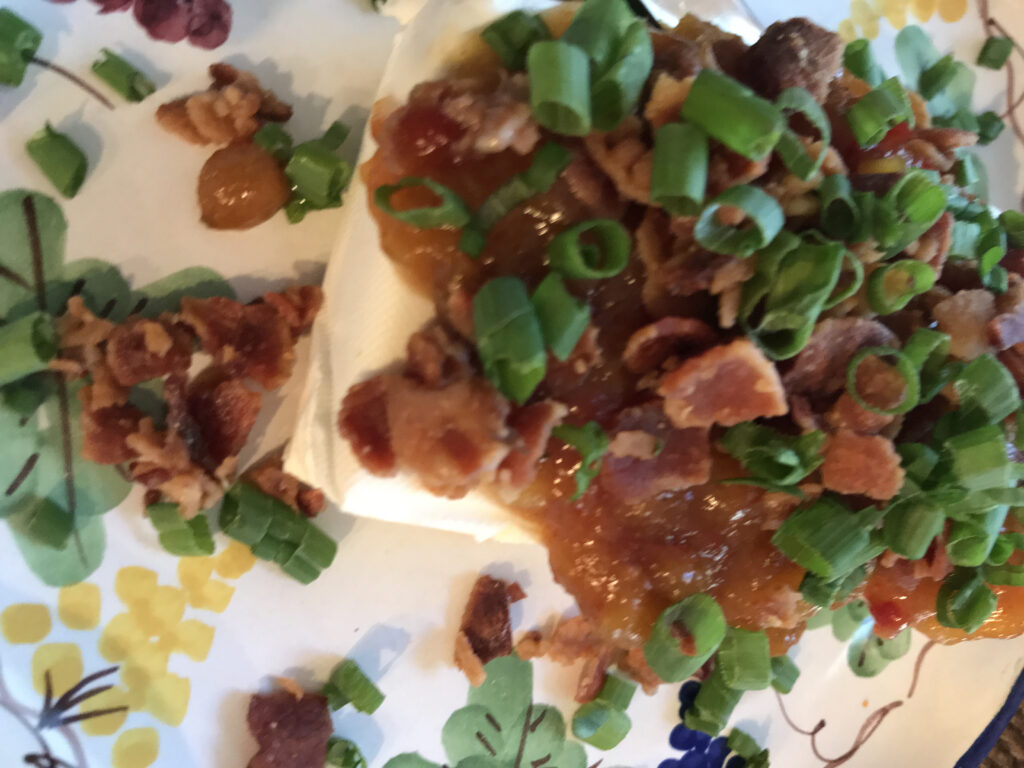 You can find these amazing wines online at https://www.verovinogusto.com/. This is the time of the year to truly enjoy all Italian wines have to offer.