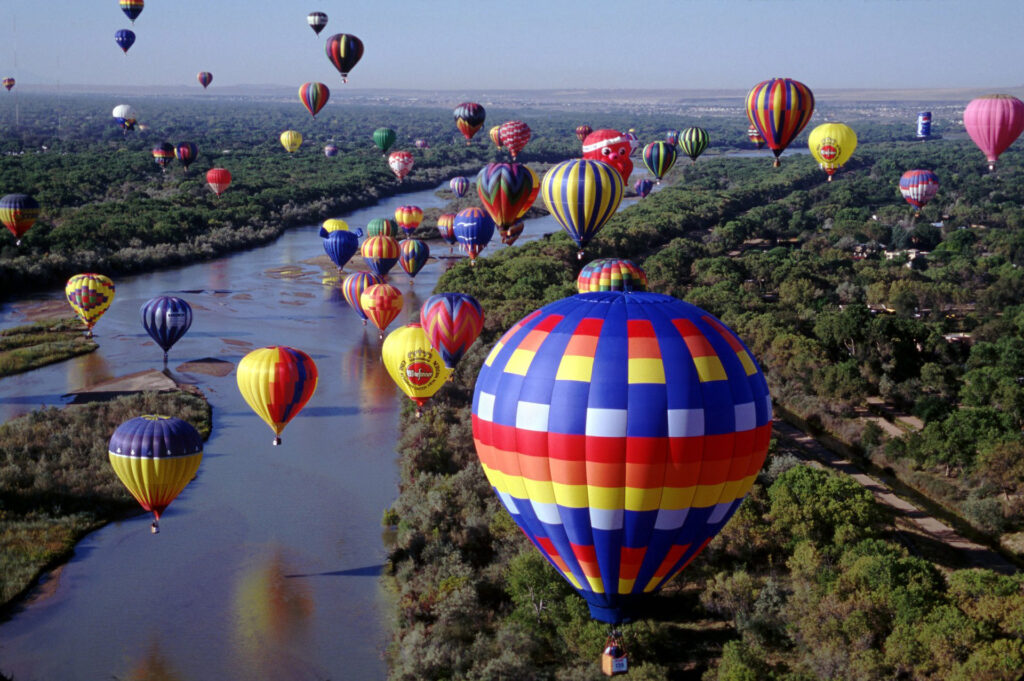 Albuquerque sits right under the beautiful Sandia mountain range and has an elevation of 5,312 feet in a high desert. This is one of the oldest cities in the country and was founded in 1706 by the Spanish. With over 310 days of sunshine, a generous dose of Vitamin D awaits visitors.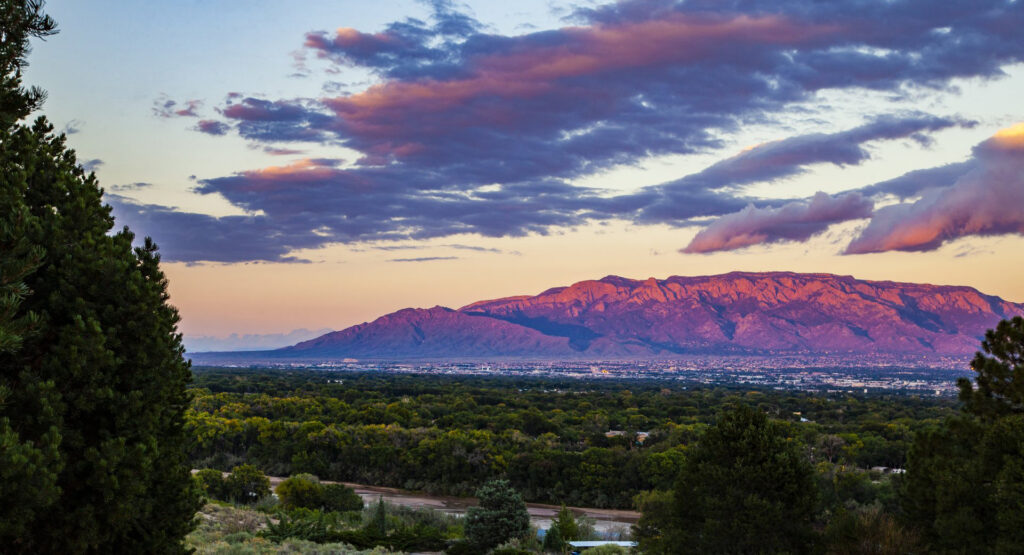 Albuquerque has a mild climate but four distinct seasons. This great climate and the fact that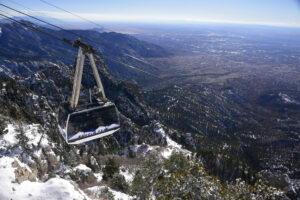 Albuquerque has more parkland per capita than any other U.S. city of it size makes it the ideal place for outdoor lovers. Here you can rock climb, hike, and bike. The Rio Grande River runs through the center of the city making a great place to kayak or canoe. A ride on the Sandia Peak Aerial Tramway, the longest aerial tramway in North America, lets you see all of the Albuquerque area. The Sandia Mountains at over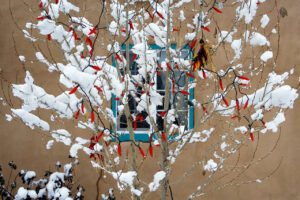 10,000 foot elevation is an ideal skiing destination that is underrated and offers time on the slopes without costing a fortune.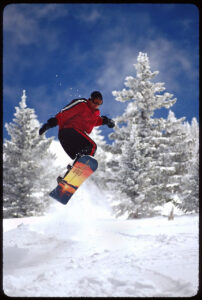 Albuquerque is known as the Hot Air Ballooning Capital of the World with 300 flyable days each year. The 49th annual International Balloon Fiesta takes place this year from October 2-10, a time where pilots from around the world gather for the largest ballooning event of its kind with over 500 balloons of different sizes and shapes. The color and magnificence is truly worth a trip.
Surprisingly, Albuquerque is also the Flamenco Capital of North America. Flamenco is an Andalusian art form from Spain. Clarita Garcia de Aranda Allison moved to Albuquerque after the Spanish Civil War and taught dance classes in a small studio during the 1950s. Encinias-Sandoval, one of Clarita's children, became a professional dancer and toured the world. She brought flamenco to students at the University of New Mexico in Albuquerque and has grown the city into the flamenco community it is today where she founded the National Institute of Flamenco in 1982. Be sure to check the date of the annual Festival Flamenco Alburquerque (the historic spelling of Albuquerque.)
Albuquerque has lots to do as a family from the ABQ BioPark (zoo, aquarium, world class botanical garden, and Tingley Beach ( a group of fishing ponds) to more than 20 museums where you can learn about ballooning, turquoise, and even rattlesnakes.
Don't miss the Indian Pueblo Cultural Center where you can experience the cultural dance program. This center houses interactive exhibits and artists selling handcrafted works. New Mexico is home to 22 tribes and 19 pueblos. Here, you will get first-hand knowledge of this great home to our Native Americans.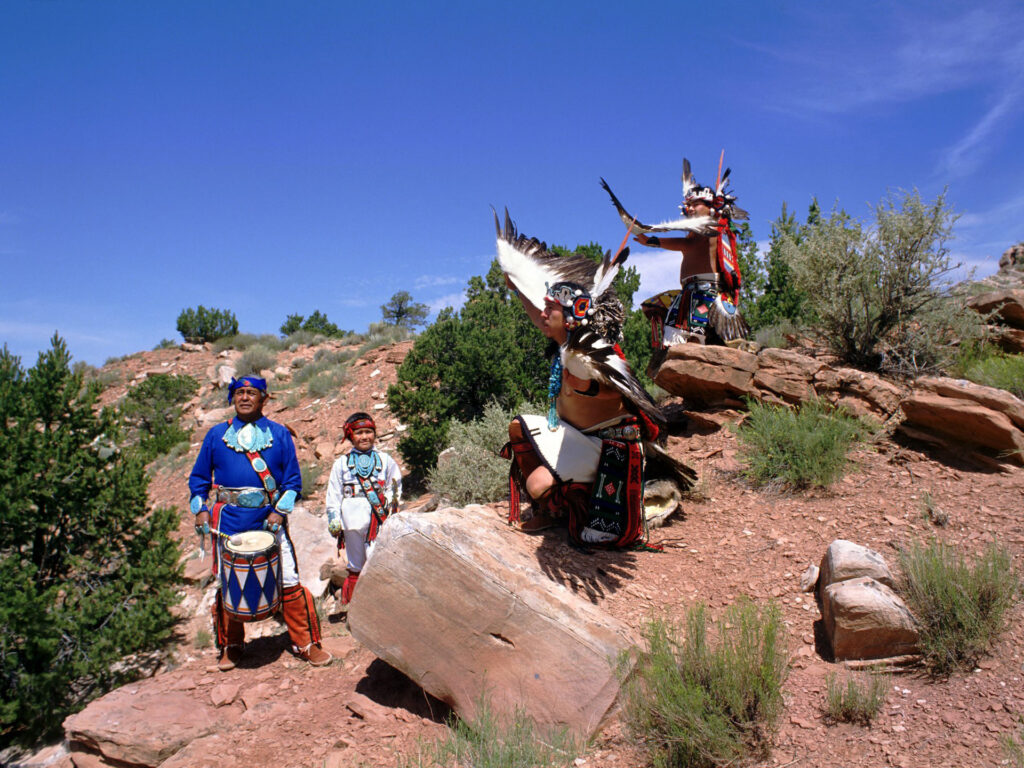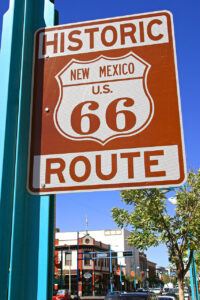 Then there's Route 66 with a Route 66 Travel Center as well as the longest stretch of that road within a single city, passing through the heart of the city. This visitor center is expanding and will showcase the neon signs as well as the history of this famous route.
If you haven't visited Albuquerque in the last ten years, you will find that Old Town, Nob Hill, and Los Ranchos has changed. There is the new Sawmill District, complete with a Food Hall, hotels, and boutique shops to make a trip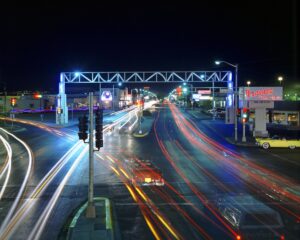 special.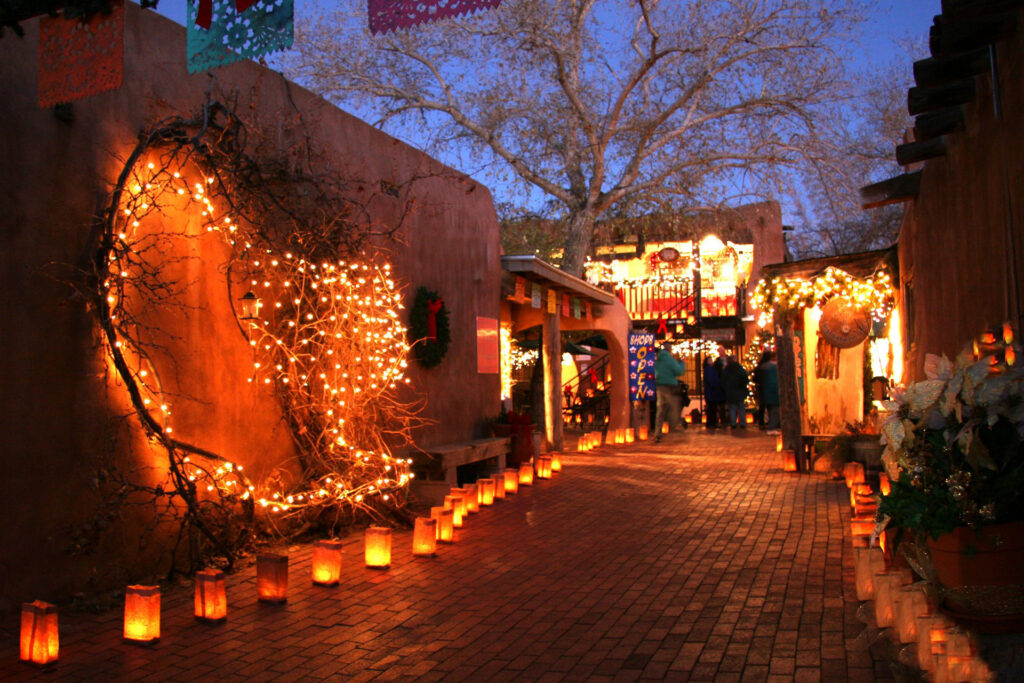 An interesting side trip would be to travel 20 minutes north of Albuquerque along the National Scenic and Historic Byway through the Spanish settlement of Corrales. Rent a bike or take the Corrales Bike and Wine Tour. Corrales has roots dating back to 500 AD as evidenced by pit houses along the Rio Grande River. It was home to the Tiguex Indians for centuries prior to the Spanish settling here in 1540. Visit Casa San Ysidro Museum with historic art and furniture as well as San Ysidro church. Every Sunday morning you can get a true taste of agriculture of the region by attending the Corrales Growers' Market. In September, you will find green chiles being roasted on a large scale in this village.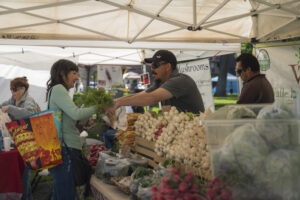 Near Corrales you will find small plot vineyards (1-5 acres) with family-run wineries. Corrales Winery is known for its high quality Cabernet Sauvignon. Acequia Winery sits atop a hillside with magnificent mountain views. Pasando Tiempo is the newest winery with dry reds like Meritage and Cab Franc.
Much to my surprise, I learned that New Mexico is the oldest wine-growing region in the United States. These vineyards are driven by European influence with a wide diversity of grape varietals that grow well at high elevation. There are currently 50 wineries with over 1,500 acres of vineyards planted.  Just a few wineries with tasting rooms in Albuquerque are Gruet Winery, Casa Rondena Winery, and DH Lescombes Winery and Bistro.  A Wine Plaza is located on the Old Town Plaza where you can find Noisy Water Winery, Sheehan Winery, and Viva Vino Wine Bar. September 4-6, 2021 there is the Harvest Wine Festival in Balloon Fiesta Park.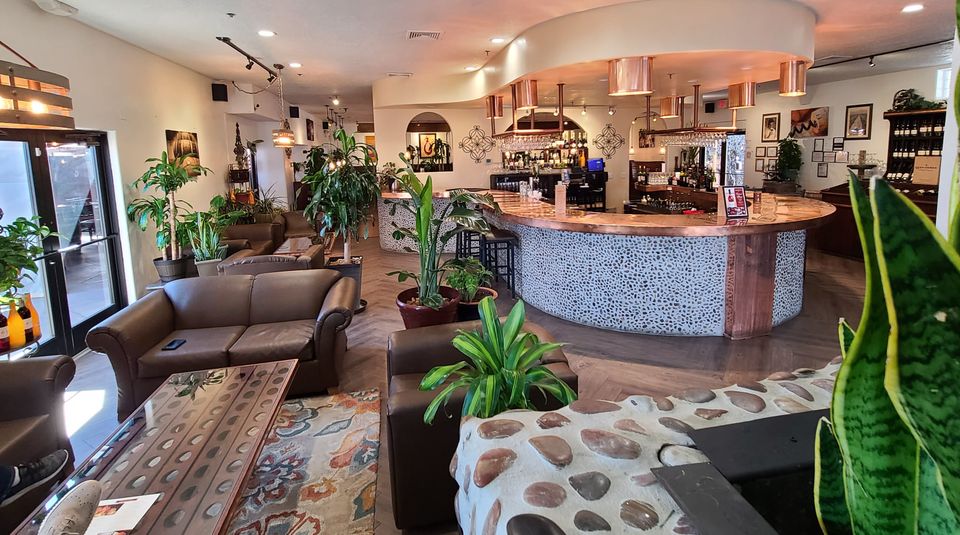 Wine isn't the only show in town. With one of the highest number of breweries in the country per capita (over 40 breweries,) beer lovers can enjoy a wide variety of brews.
And talk about great food–Albuquerque is a melting pot of different cultures in its cuisine.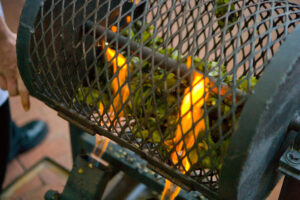 However, the defining ingredient in New Mexican cuisine is the chile pepper (red or green, please.) To pretend you are a native to Albuquerque, ask for Christmas (a mix of red and green chiles) when ordering a meal. The "Three Sisters" can be seen in a lot of Albuquerque cuisine. These three ingredients—corn, beans, and squash—were first planted by the Native Americans and remain an important part of the food of the region. Surprisingly, New Mexico has a state cookie called the Bizcochito of Biscochito. At the end of this article, find a delicious recipe for these treasures.
For foodies, visit during the Southwest Chocolate and Coffee Fest this year September 25-26. National Fiery Foods & BBQ Show will take place March 4-6, 2022. There is also Globalquerque this September 24-25, a celebration of music, food, and culture.
There is so much to do in this "Oasis in the High Desert" that as a visitor the only problem is trying to decide how to squeeze everything into the allotted timeframe.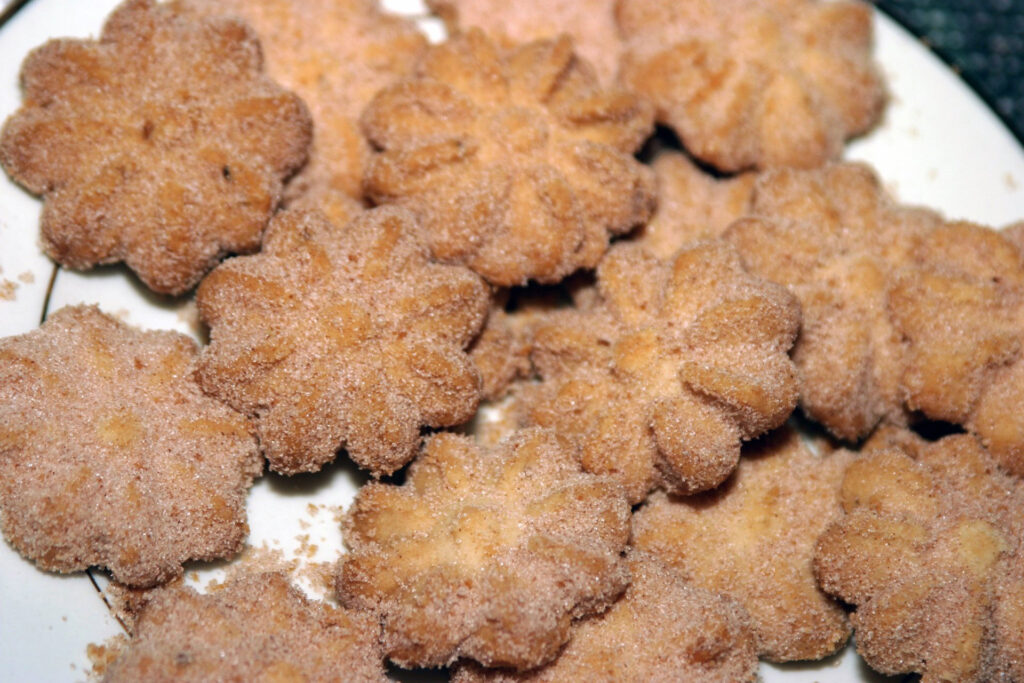 Biscochito (New Mexico's State Cookie)                                      Makes about 4 dozen
Cookies
5-6 cups all-purpose flour
1 tablespoon baking powder
¼ teaspoon salt
1 cup shortening
1 cup butter
1 ¼ cup granulated sugar
3 large eggs
1 1/2 tsp. anise extract
1 tsp. vanilla
½ cup orange juice (fresh or from concentrate) or ½ cup white wine
1 ounce (2 tablespoons) whiskey (optional)
Topping
¼ cup granulated sugar
¾ teaspoon ground cinnamon
INSTRUCTIONS
Preheat oven to 425° F.
Sift together 6 cups flour, baking powder, and salt.
Beat shortening and butter in electric mixer, gradually adding sugar until extremely light
and fluffy; about 8 minutes. Stop mixer every couple minutes to scrape down
sides of mixing bowl. Add eggs singly, beating in each one before adding
the next. Mix in dry ingredients, beating only until incorporated. Add
anise extract, and orange juice (or white wine), and whiskey, if desired.  A stiff, pie-crust–like dough is what you're after. Add some or all of remaining flour, as needed, to get
proper consistency.
Spoon dough into cookie press, if you wish. Push out dough into shaped
cookies on ungreased cookie sheets. If you don't have a cookie press or
prefer to make them with cookie cutters, the dough can be rolled out ¼" thickness on floured work surface and cut into favorite shapes, then
arranged on cookie sheets. In either case, avoid handling the dough more
than necessary.
Bake cookies 12 to 15 minutes.
For the topping
While cookies bake, stir together topping ingredients.
Assembly
Transfer cookies to baking racks to cool. Gently roll cookies in topping mixture. If not eaten sooner, cookies will keep a week.