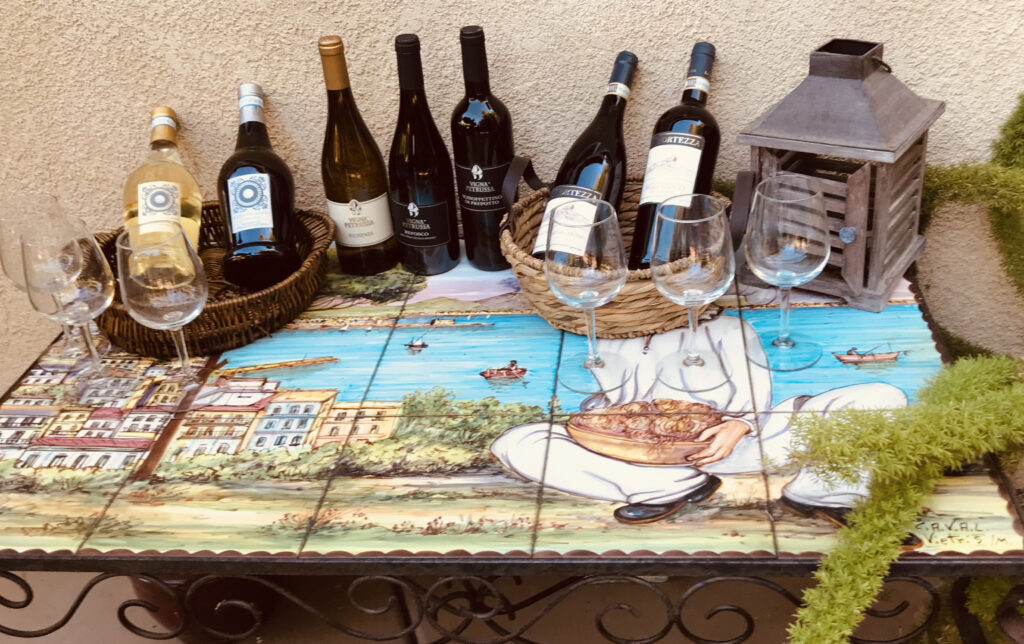 Our Wine Review Council spent a beautiful fall afternoon sipping wines on the patio at the home of Noreen and Mike Kompanik in San Diego. We occasionally meet to pair wines and food. This was the perfect home since this couple had lived in Italy during one part of their married lives, and we were lucky enough to try some excellent wines from different regions of Italy.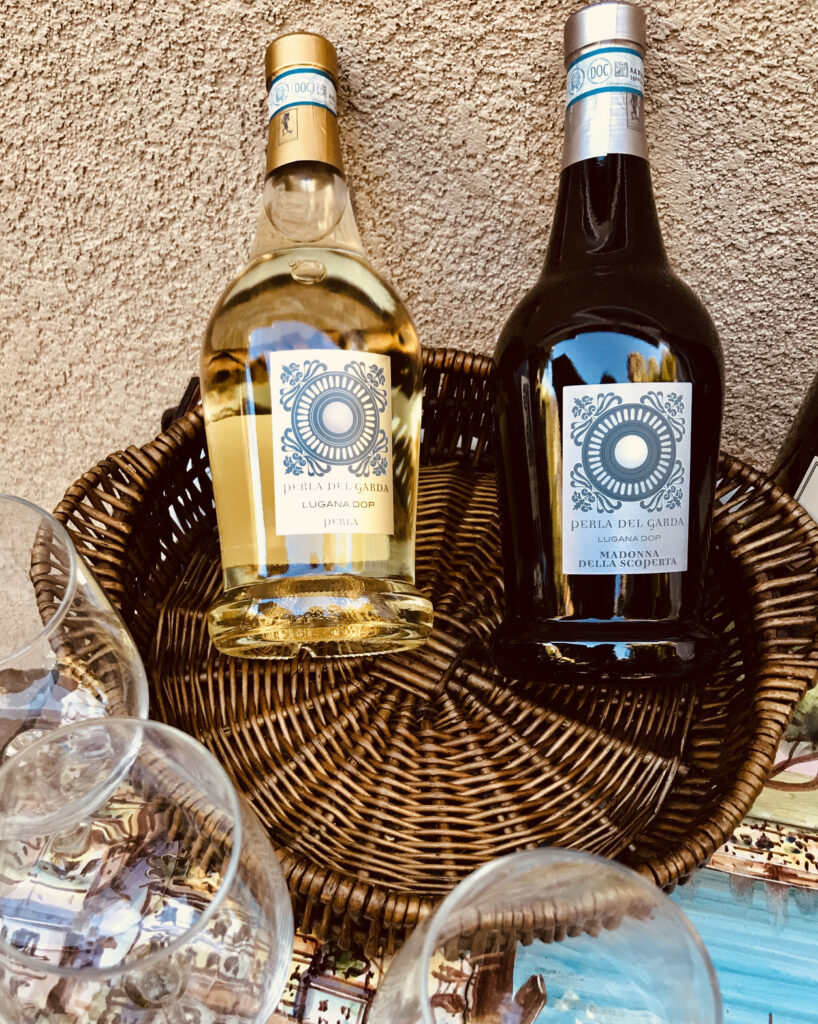 Our first two bottles we sampled were from Perla Del Garda. Perla del Garda vineyard is located just south of Garda Lake in northern Italy. Growing in the vineyard began in 2000. They produce grapes that are organic to create transparency and honesty to the consumer. Perla del Garda believes that wine making begins in the vineyard.
They harvest the grapes by hand and use the gravity flow technique. This technique requires the processing area be built on four levels. The first, or top level, is the crush pad. The second level is the press pad for primary fermentation. The third level is where the wine is drained into barrels in a cellar and aged. The fourth level is the bottling room. Since there are no pumps or mechanical force involved but rather gravity, the process gently extracts color, flavor and tannins. It also lets less oxidation take place.
When Perla del Garda Lugana (Lugana is the regional name where this winery is located) was poured into our glasses, we saw a very light straw color. This lightness was what we found on the palate, too. It reminded us of summer days on a patio in the warm countryside of Italy. The first sip was full of green apple and grapefruit with some minerality at the end. We liked the way it paired with the prosciutto and melon as well as the puff pastry filled with feta and topped with carmelized onions and a dollop of strawberry rhubarb jam.This wine needs something light and delicate to not overwhelm it. Perla del Garda Lugana DOP sells for around $12. We learned it was made from the Verdicchio grape varietal which has been cultivated for hundreds of years and is one of Italy's best white wine varieties.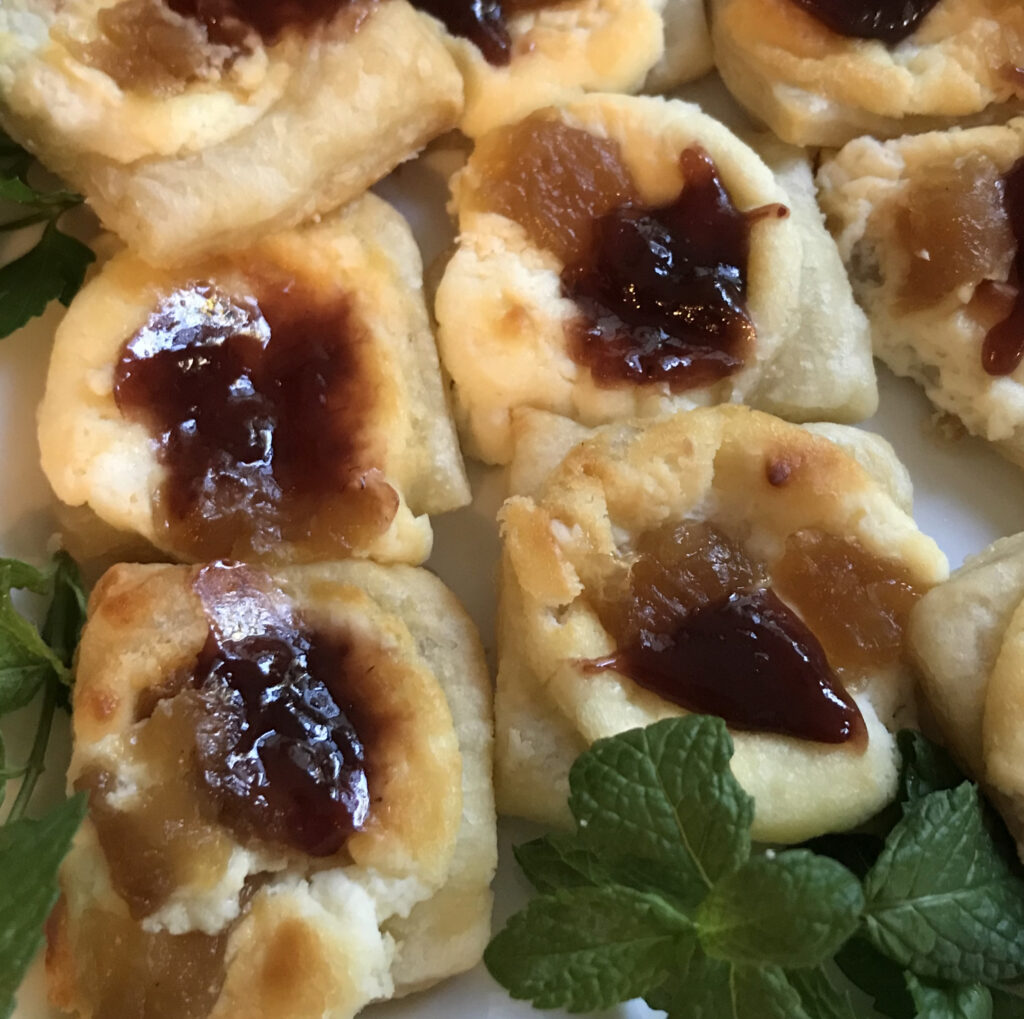 Perla del Garda Madonna Della Scoperta sells for around $46. While this is a more expensive wine, this wine has been ranked in the top 10 for the number of awards won among wines from this region. The varietal is Verdicchio di Lugana grapes which are similar to the Verdicchio grape. The color is intense and a deep golden. The aroma has minerality with citrus, apricot, and pineapple. There is also an aroma of coffee. The flavor is a great balance of fresh and soft components, creating elegance with a long minerality finish. We liked the pairing of the cream cheese smothered with mango chutney, bacon and green onion. The chutney, bacon, and green onion provided a bit of boldness to balance out the brighter and bigger of the two Verdicchio wines.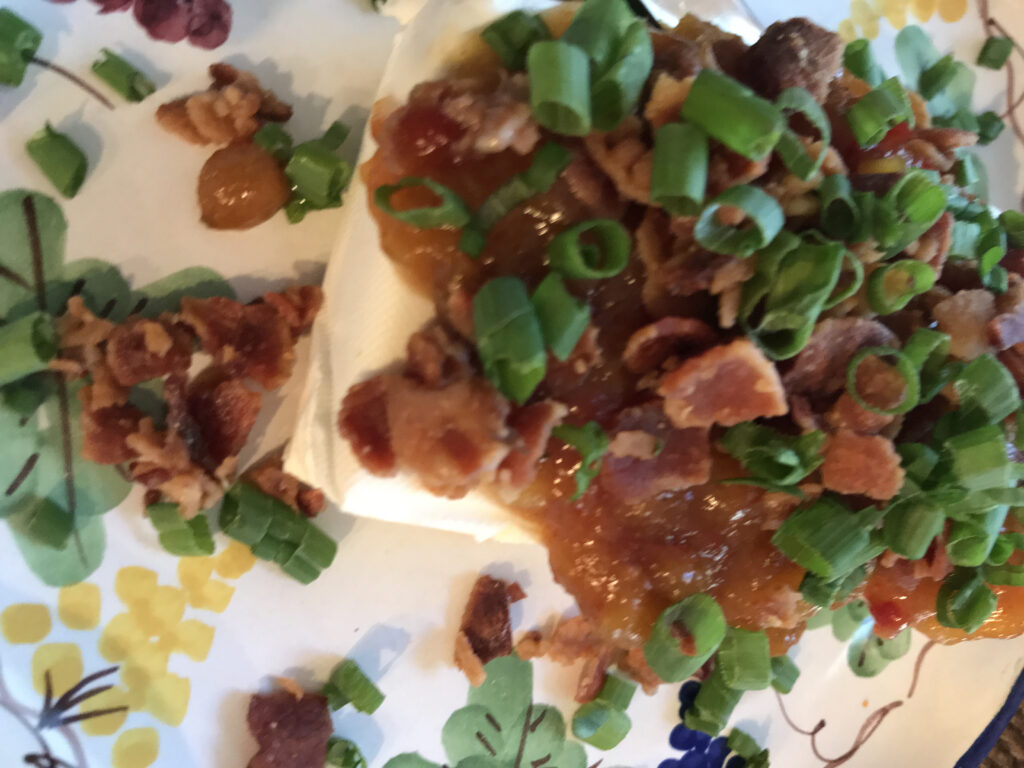 We were off on our fantasy trip to another region of Italy, Compania.  At La Fortezza Wines, founded in 2006 and owned by Enzo Rillo, you will find slopes of grapes are alternated with woods and small fields. The vineyard is located in a mountainous area in Compania in southern Italy northeast of Naples.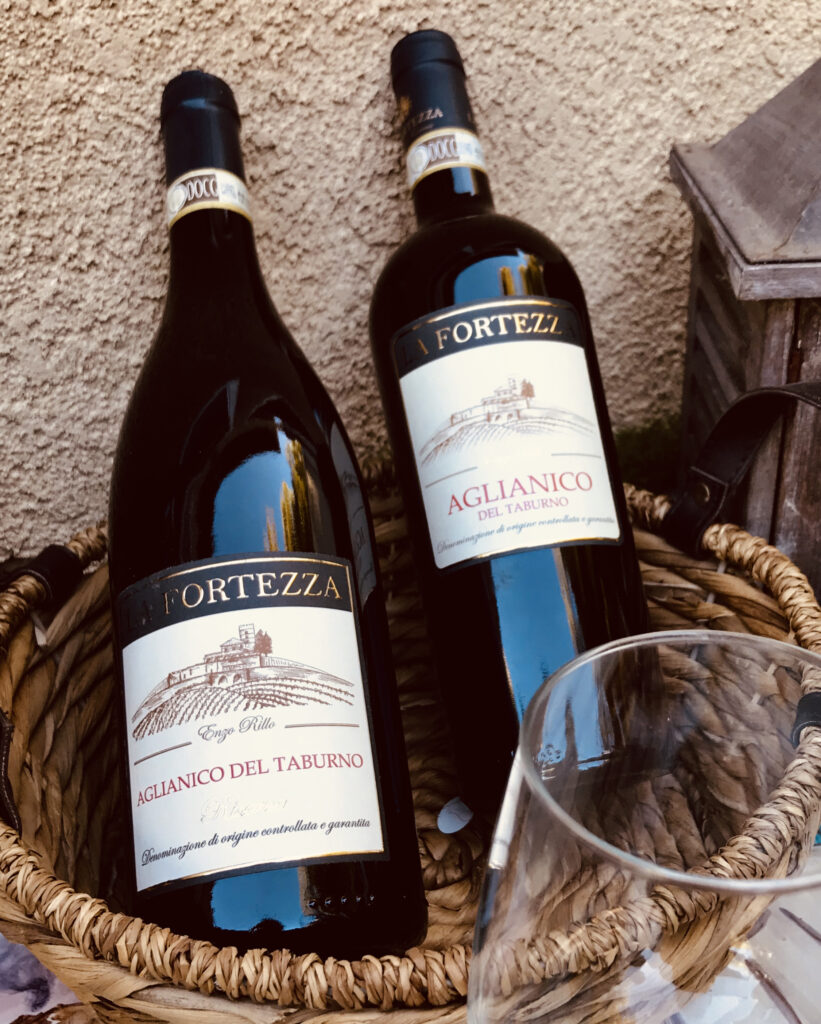 Quoting from their website, "La Fortezza is based on the strong belief that producing a very good vintage is to express great love and strong passion for what they do and to ensure the customers receive high quality wines with a stylish appeal."
The wines we sampled were La Fortezza Aglianico del Taburno (retailing around $14) and La Fortezza Aglianico Reserve (retailing around $28.) The Aglianico varietal, a red, is considered, along with Sangiovese and Nebbiolo, to be one of the three greatest Italian varietals. It is sometimes called "The Barolo of the South" due to its ability to produce refined and complex wines. The Aglianico del Taburno has a ruby red color. We found the reserve to be a darker color, smoother and more tobacco flavored. Both presented a nose of wild berries and tasted of black cherries. Both of these wines were bold and structured and need to be served with beef or rich pastas. Luckily, our hosts had prepared a luscious lasagna, the perfect pairing for these Aglianicos.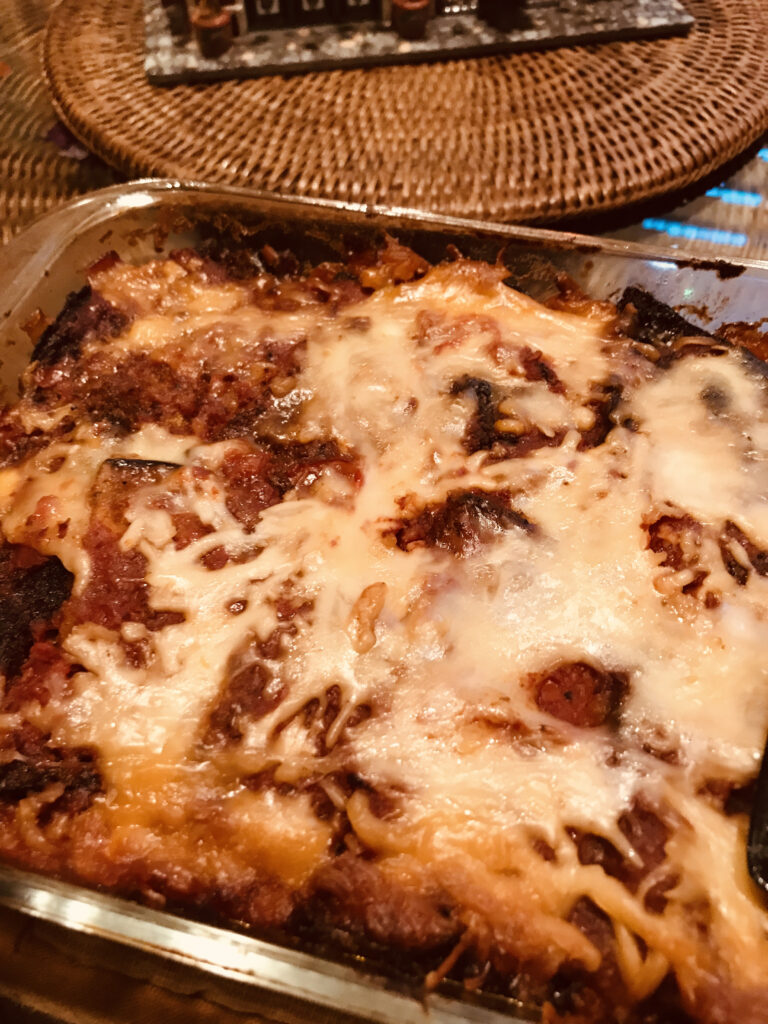 If you want to take a tour of Italy without booking an airplane ticket, look online for these amazing wines. Many of these wines can also be found at your favorite wine store. La Fortezza wines will soon be distributed by Riboli Family of San Antonio Winery at 737 Lamar St., Los Angeles, CA. This is the time of the year to truly enjoy all Italian wines have to offer.