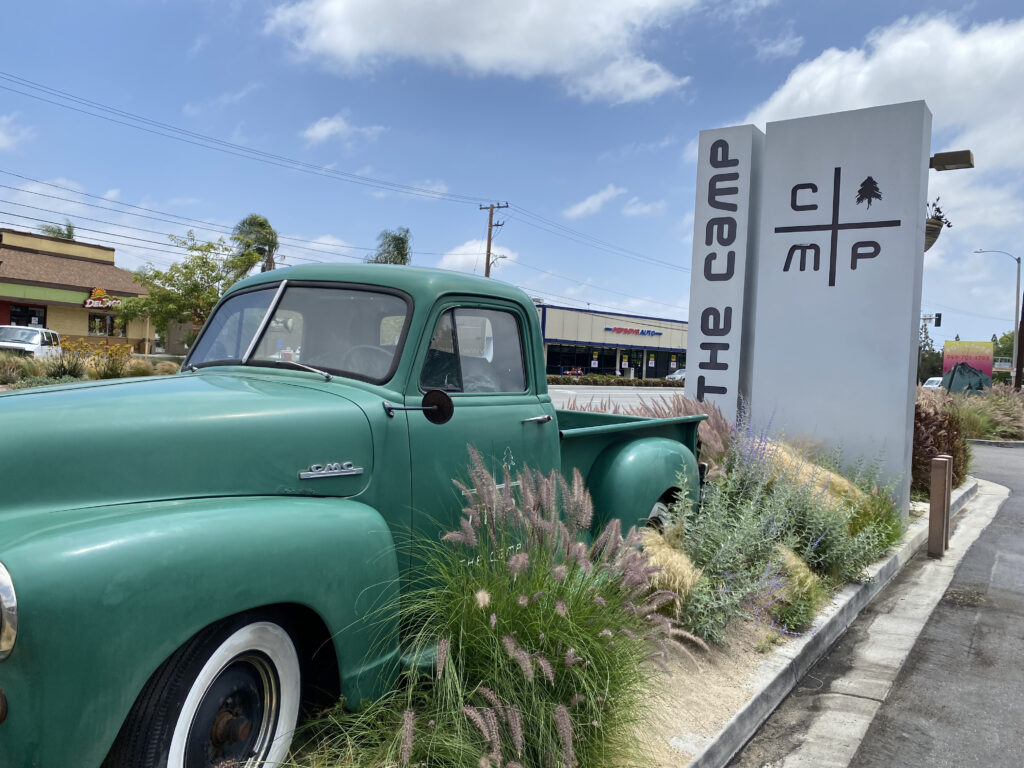 A quick trip to Costa Mesa was a welcome shopping change for me from the usual. While it might be beneficial to travel to one of the large shopping centers in Southern California, the specialty malls where I meandered with a group of friends was a world apart from the larger ones. These three unique malls are within a few miles of each other, making a day trip to explore all very easy.
The Lab-Anti Mall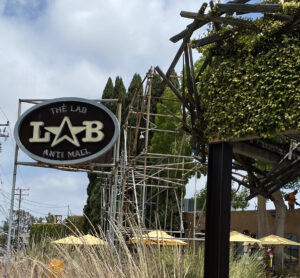 Fun and funky are great words to describe The Lab. I've also been told it's a great spot for Instagram photos. One look at the website lets me know anti-mallism has existed here for 25 years.
When you first enter, you see a grouping of colorful birdhouses on posts and a large and brightly painted horizontal mural by "nottooshabbygaby." These two bits of humor let me know I was in for some fun.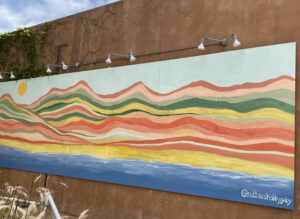 Smack in the center of these independent shops are tables for shoppers and guests alike to enjoy food or take a break from the outside world and fire up a laptop. I loved seeing The House of Intuition, home to crystals and mystics. As I walked a little further, I saw  Creme Tangerine, a silver airstream which houses old-style vinyl record albums and candles.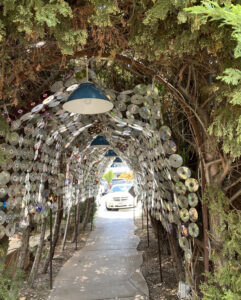 To my amusement, I found a plant-covered archway with old CDs hanging inside that reflect the sunlight and add to the humor of this mall.
At this end of the mall, I spotted brightly painted old fuel cans stacked together to comprise a peaceful waterfall—another Instagram moment for sure.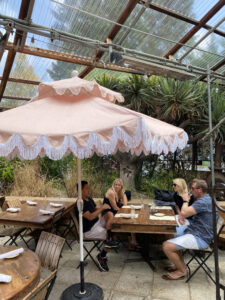 Although I had eaten, the next time I come to The Lab, I am indulging in Cuban food at Habana Restaurant with its pink fringed umbrellas on the outdoor patio and its Cuban-inspired interior with aged wood and lime green walls. I know there is a great Mojito just waiting for me.
The Camp
The next stop for us on this fun day was The Camp mall. A retro green GMC pickup greeted me at the entrance. Just like the name implies, The Camp is a place that is eco-friendly with shops promoting a healthy lifestyle. It's hard to believe this special mall is smack dab in the center of bustling Los Angeles.
When I walked past the Black Market Bakery, I couldn't resist. Upon entering,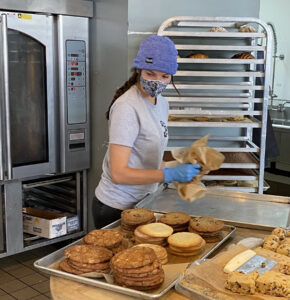 I saw a center aisle full of chocolate desserts. The counter at the back of the shop was filled with French pastries from chocolate croissants to pastry tarts of custard and fresh berries. The custard and berry tart grabbed me. To my delight, I also spotted one of the bakers preparing crunchy large cookies just waiting to be eaten.
If I hadn't already eaten, Vitaly Caffe would be my stop at The Camp. This place oozes with Italian comfort food including smooth and creamy gelato.
There are some Instagram moments at The Camp, too. The large heart with the sign "Love Forever" would be a perfect one.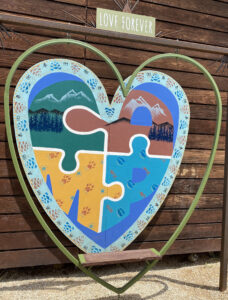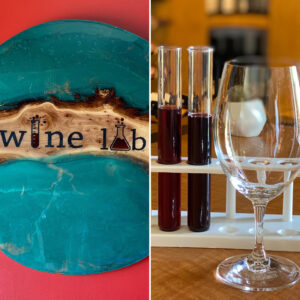 Of course our group was very excited when we saw the Wine Lab. A trip inside found me searching through the walls of wines. I always enjoy the opportunity to taste several wines, and this is the place to do it because you can order lab beakers with wine in them for samples.
I loved the mural at one end of The Camp with the words, "Just like moons and like sun, With the certainty of tides, Just like hopes springing high, Still I'll rise."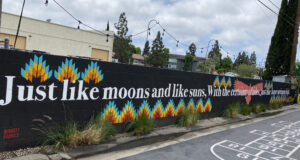 Next up for the day of shopping at these small havens was SoCo and the OC Mix. What is unique about the OC Mix are the number of design and home décor stores. I loved peeking in the shops to get some ideas of how to update my home. Natuzzi, Design Within Reach, Nest Bedding, and Gather Home Furnishings provided some of that inspiration at OC Mix. Mixed in with all of these design stores are restaurants galore, the perfect spot to stop on my next trip here.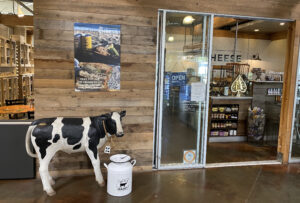 I was impressed with The Cheese Shop (with Clementine, the cow standing outside) and its huge array of cheeses but also some one-of-a kind bottles of wine like the 2009 Opus One and the Champagne Armand de Brignac (a company partially owned by Jay-Z.) When I was there, the Sandwich of the Day was a Prosciutto Burrata Sandwich with roasted tomatoes, prosciutto, and burrata cheese.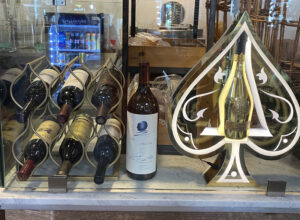 Another fun shop was The Mixing Glass, home to just about anything you need to make unique cocktails. I saw different sizes of jiggers to use in measuring, a wide variety of liqueurs and spirits, and a sign saying they offered mixology lessons.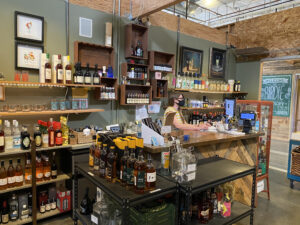 I recommend setting aside a day to engage in some of the best of Costa Mesa by visiting all three of these malls that are unlike any other. Together, they feel like a peaceful oasis full of visual eye candy and matchless shopping.